6

min read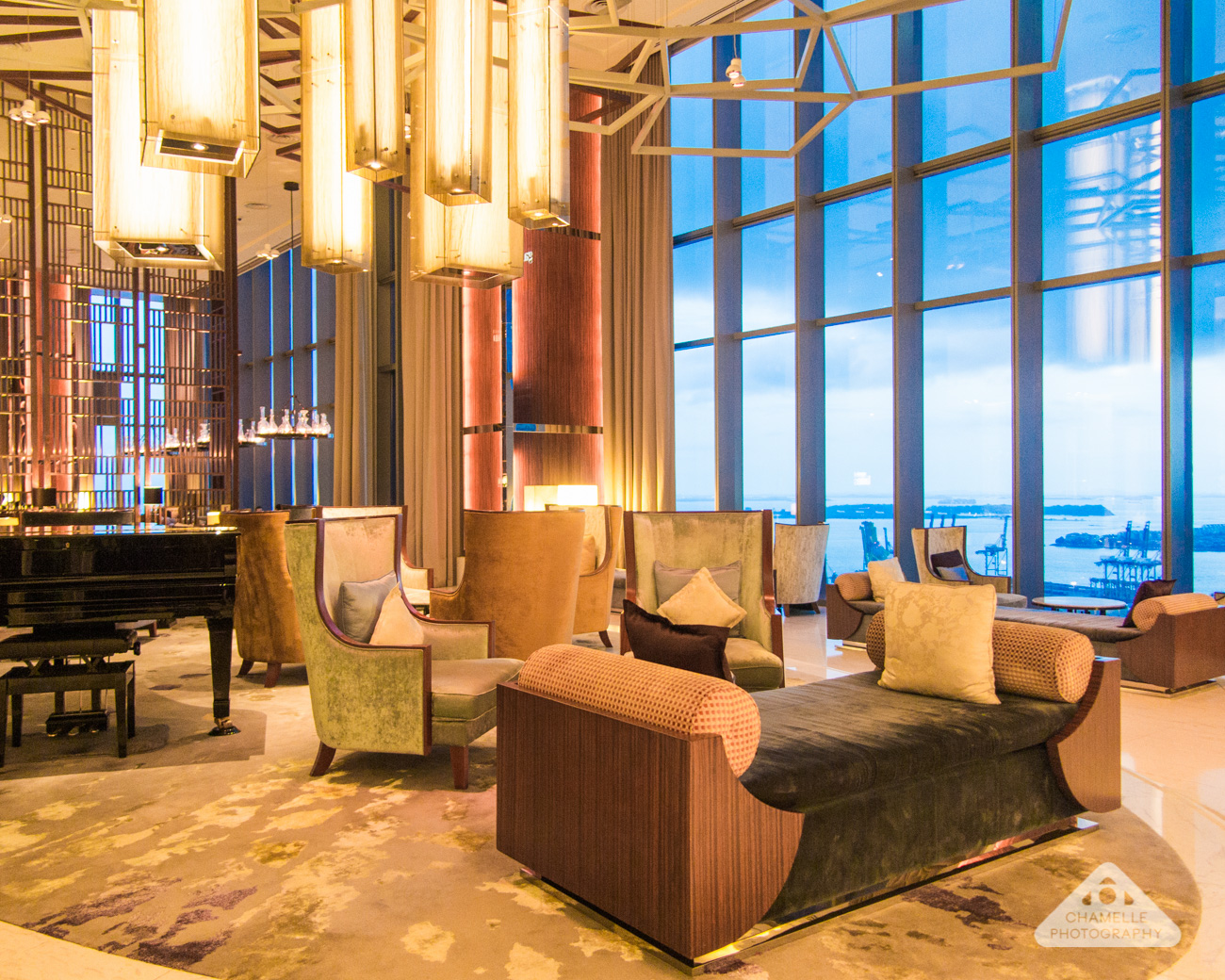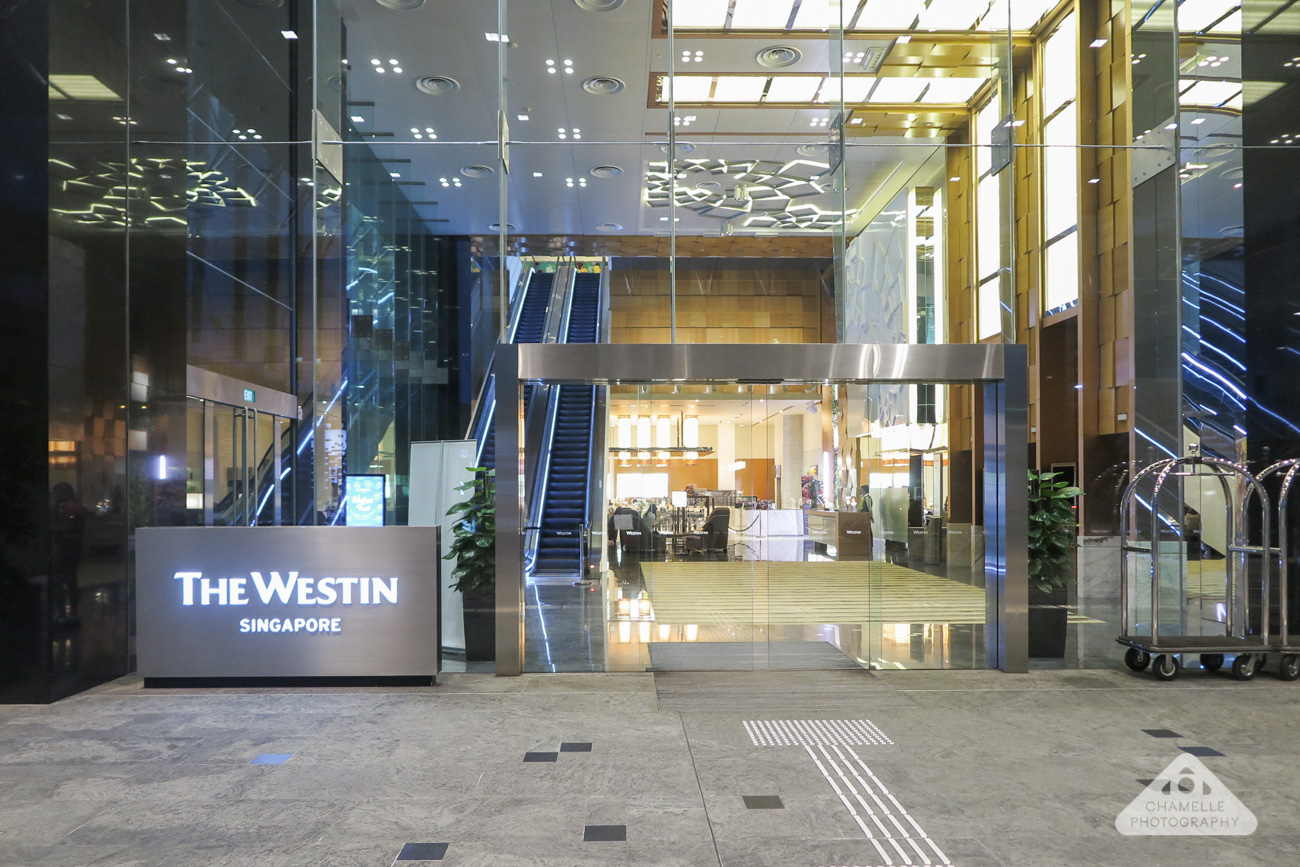 The Westin Singapore Hotel
The Westin Singapore is luxury 5-star hotel that part of the Starwood Hotels and Resorts group and is situated in the Marina Bay area. This was handy for me as it's right near Gardens by the Bay which was the major thing I wanted to see in Singapore.
I liked the location as it was in the Financial District area but also in a quiet spot, far away from the hustle and bustle. The surrounding area seems to be very new as evidenced by all the new highrises going up.
The hotel was newly re-opened in only 2013 and occupies levels 32 to 46 of the new Asia Square Tower 2 skyscraper. The lobby, located on the 32rd floor, is the highest hotel lobby in Singapore! The lower levels are occupied by offices. I got a room on the 42nd floor which had an amazing bird's eye view of the pool and Marina Bay. My favourite thing to do in the hotel was just staring out the window!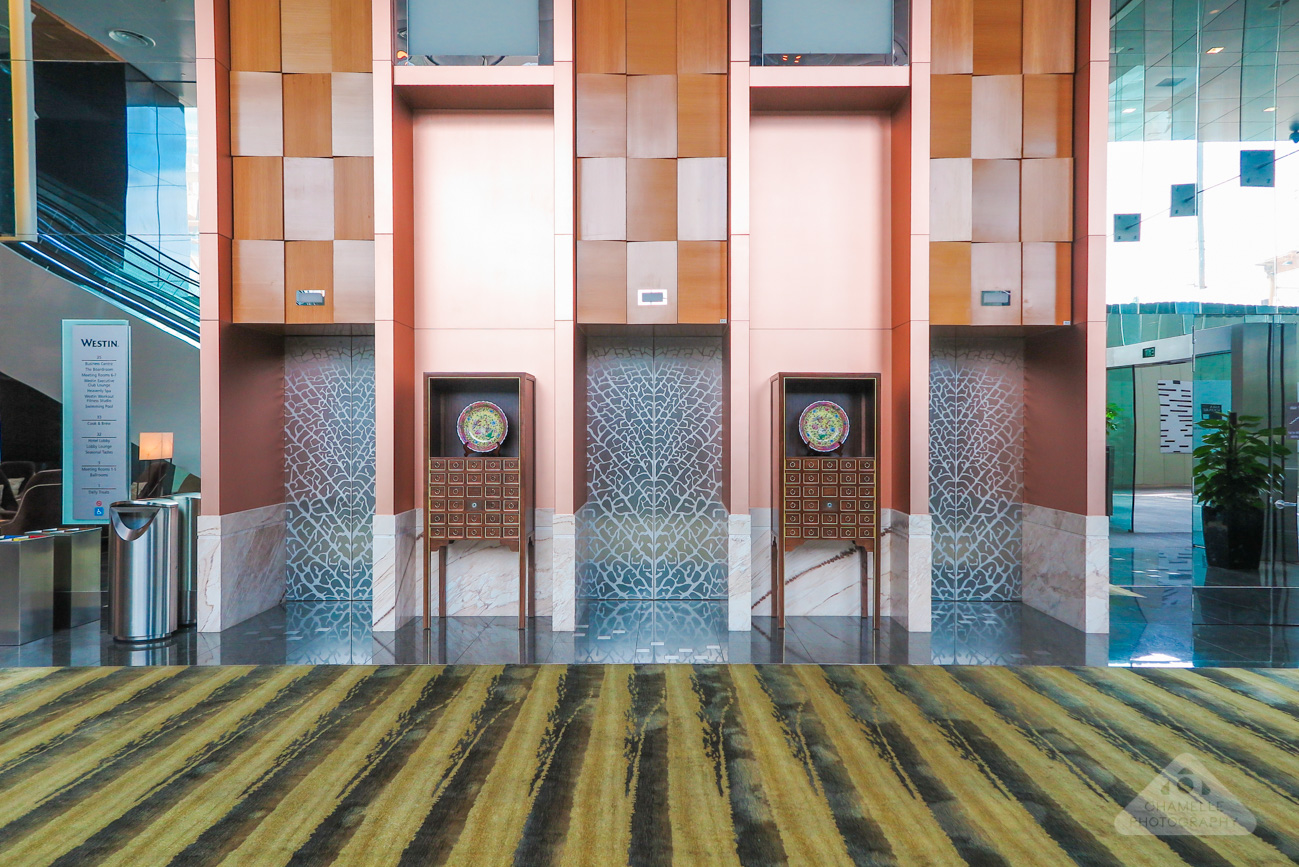 Can you tell what this is? They are the lifts, right? But where are the buttons? They are hidden in the little drawers in the chest. Clever design, huh?
Check-In
Check-in was a breeze. As the entrance is (obviously) on the ground floor but the lobby is on the 32nd floor they take your suitcases up for you. They were expecting me and offered me a drink during check-in, allowed me to check-in immediately (even though I turned up earlier than normal check-in time of 3pm) and gave me the unexpected and welcome surprise that I had also a late check-out of 4pm!
They'd booked me a Premier room which can be anywhere between 40-50 square metres and I'm pretty sure mine was 50sqm. It was huge!
The Lobby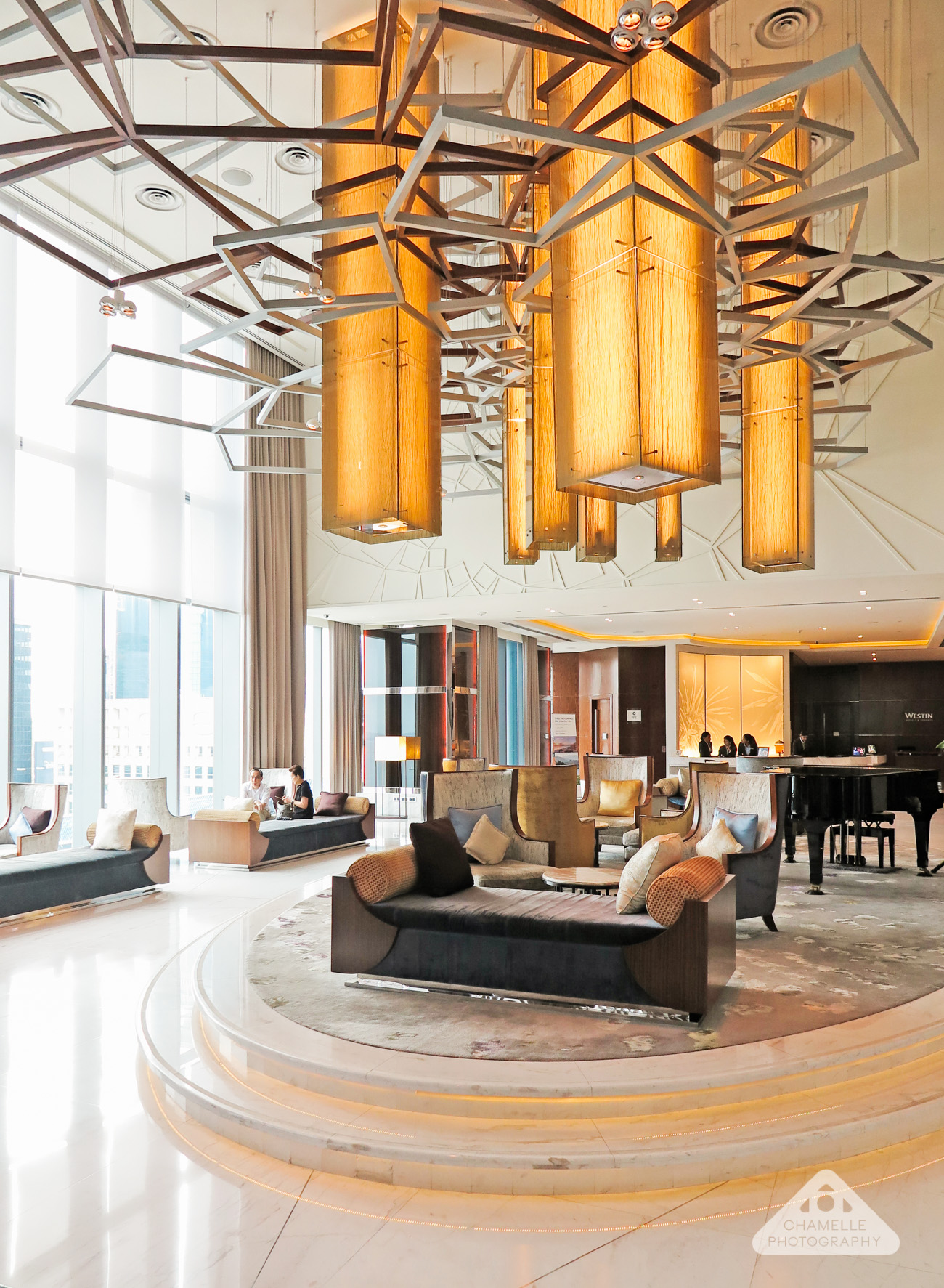 Love that grand piano!
The Room
The Bed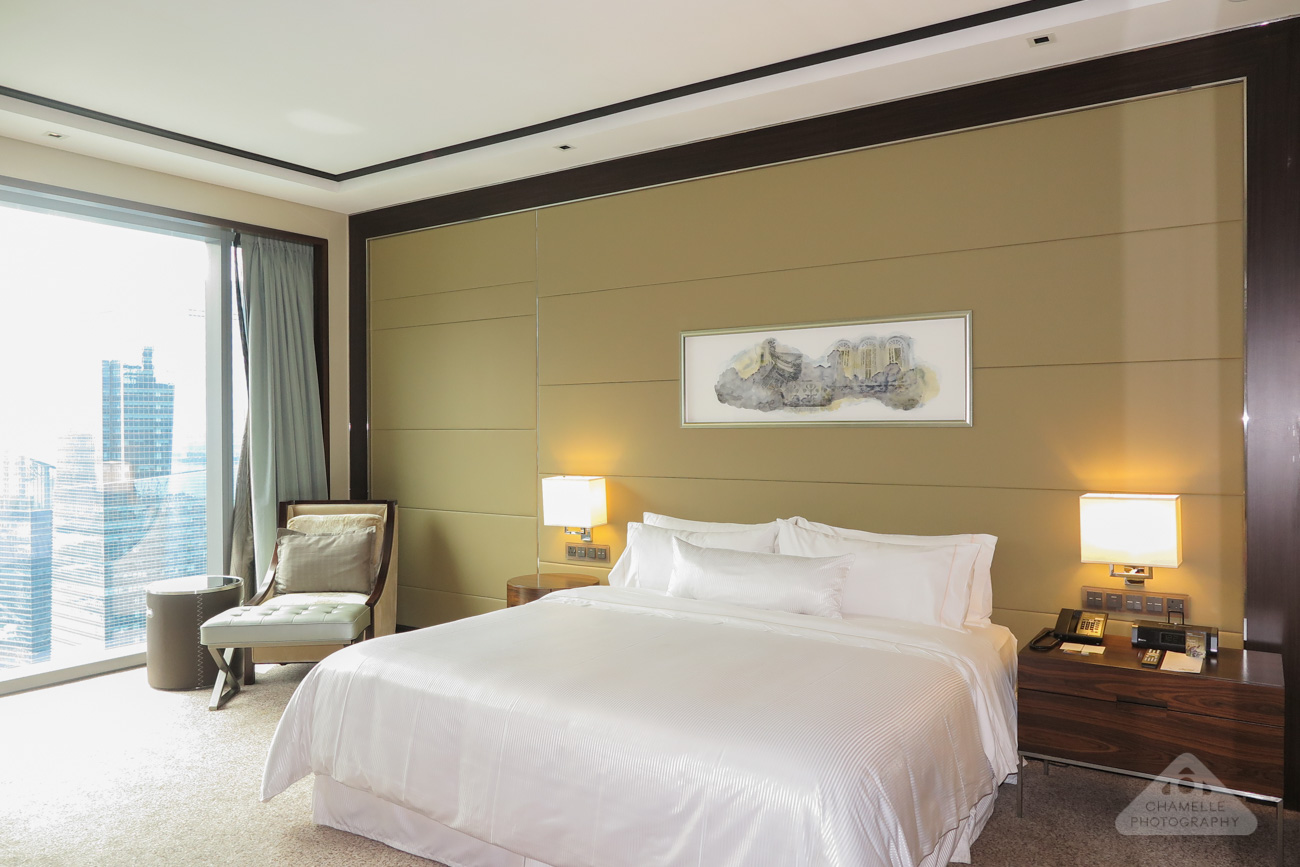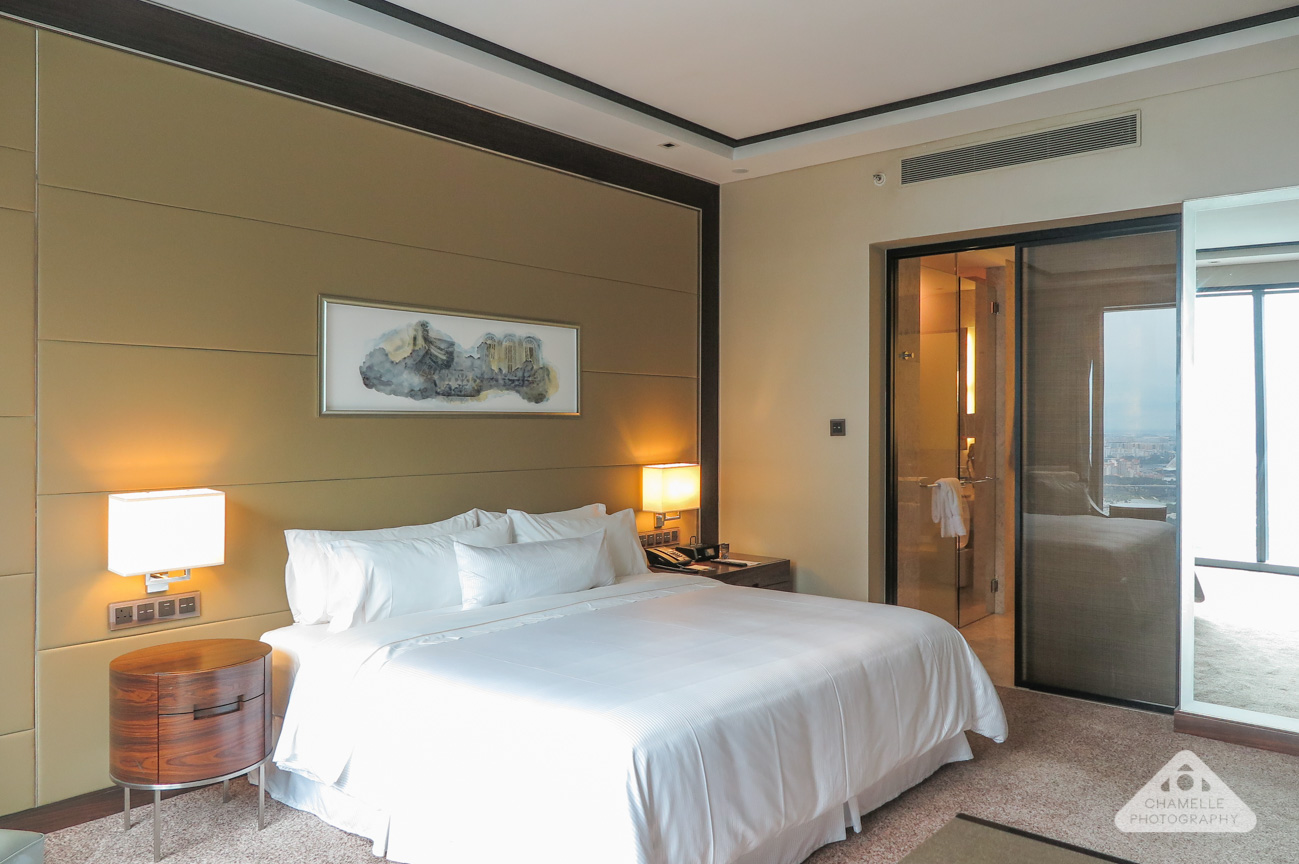 They'd given me a choice of  which size bed I wanted and I asked for the King. It was humongous! True to their "Sleep Well" motto the Signature Heavenly® Bed and pillows were both super comfortable.
Climate control
I should mention this (which most people don't in their reviews). The air conditioning is easily adjustable and you can choose the temperature. Given that Singapore is so hot and humid you need good air conditioning! and unlike some hotels where you can't control the temperature I was glad to be able to choose exactly the temperature I wanted.
The office area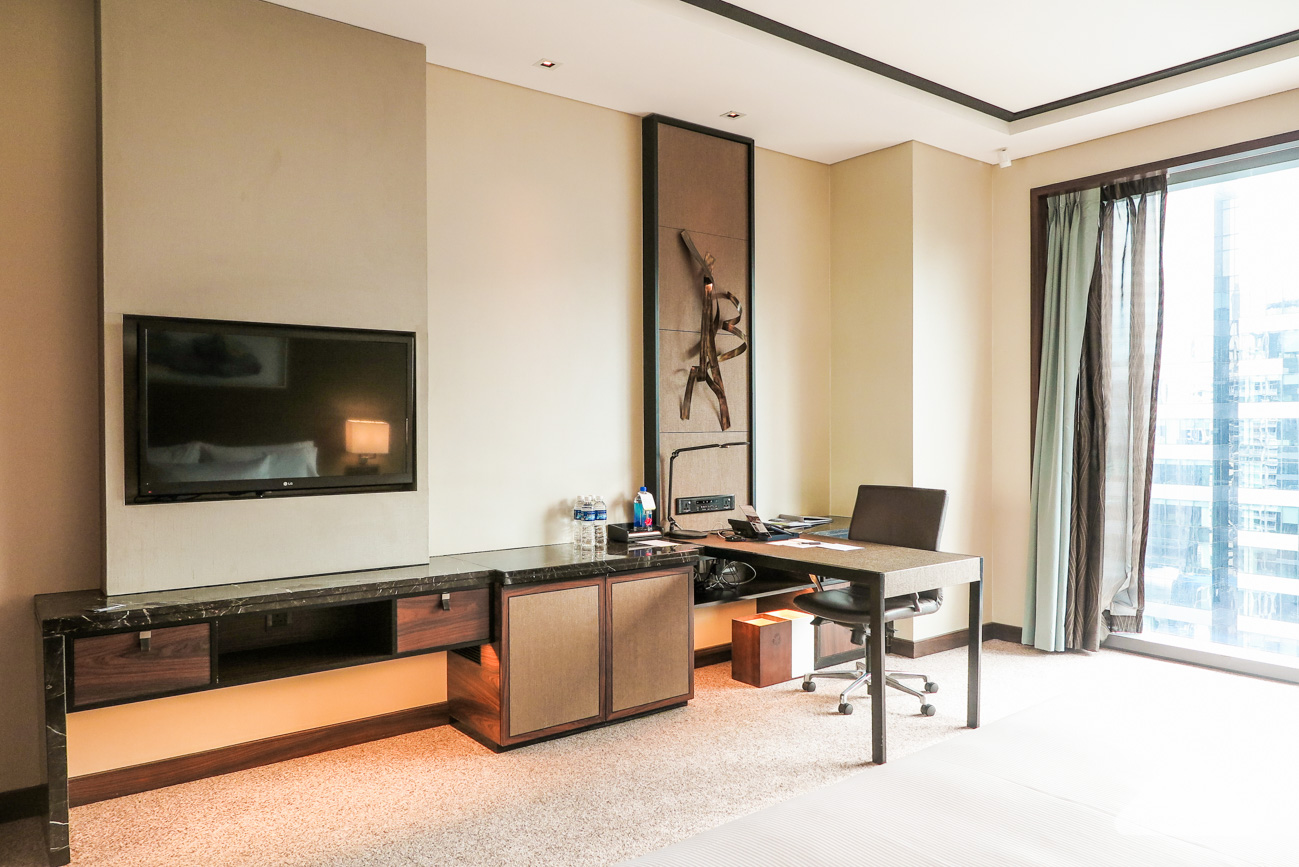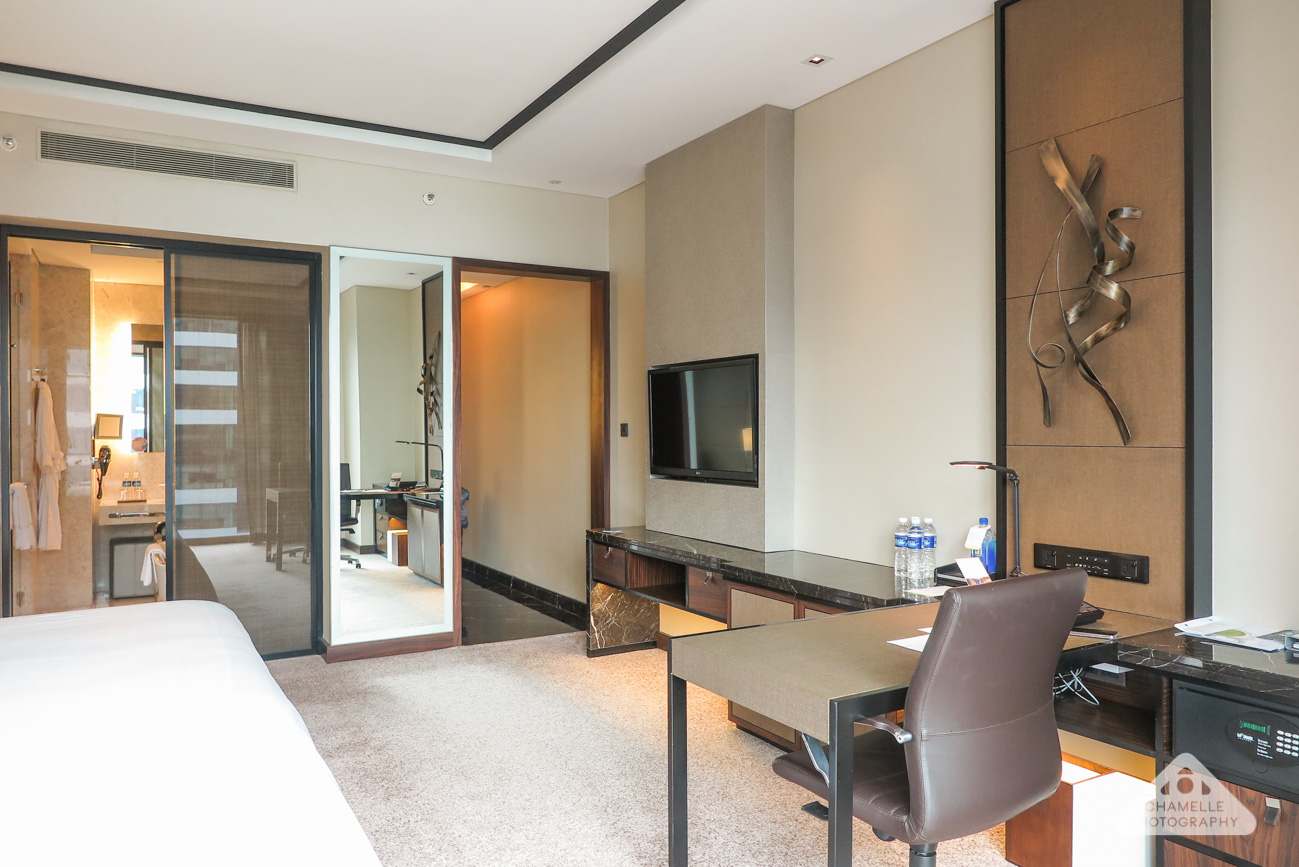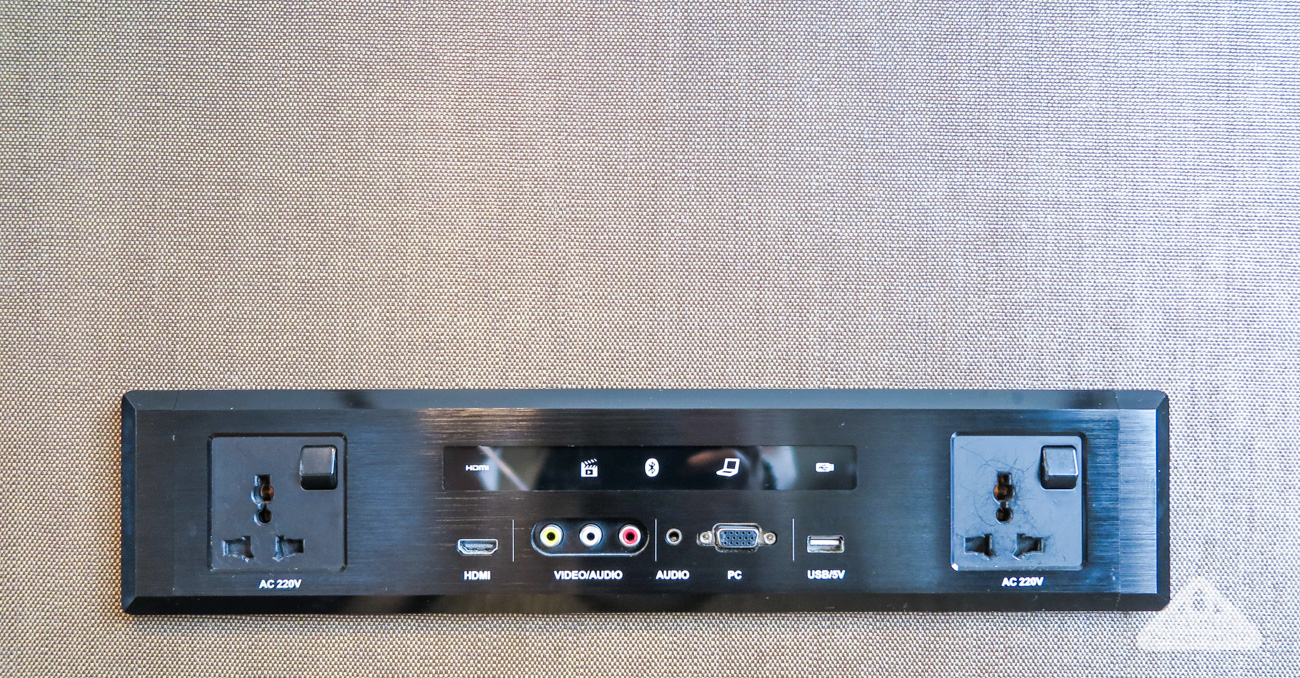 I loved the office area! I'm always on my laptop and can't live without it. I'm not one of these people who can just live with a phone. I'd actually forgotten to bring a Singaporean travel adapter and luckily these were built in. How cool is that? And if two powerpoints aren't enough there are plenty more next to the beds (but those are Singaporean ones).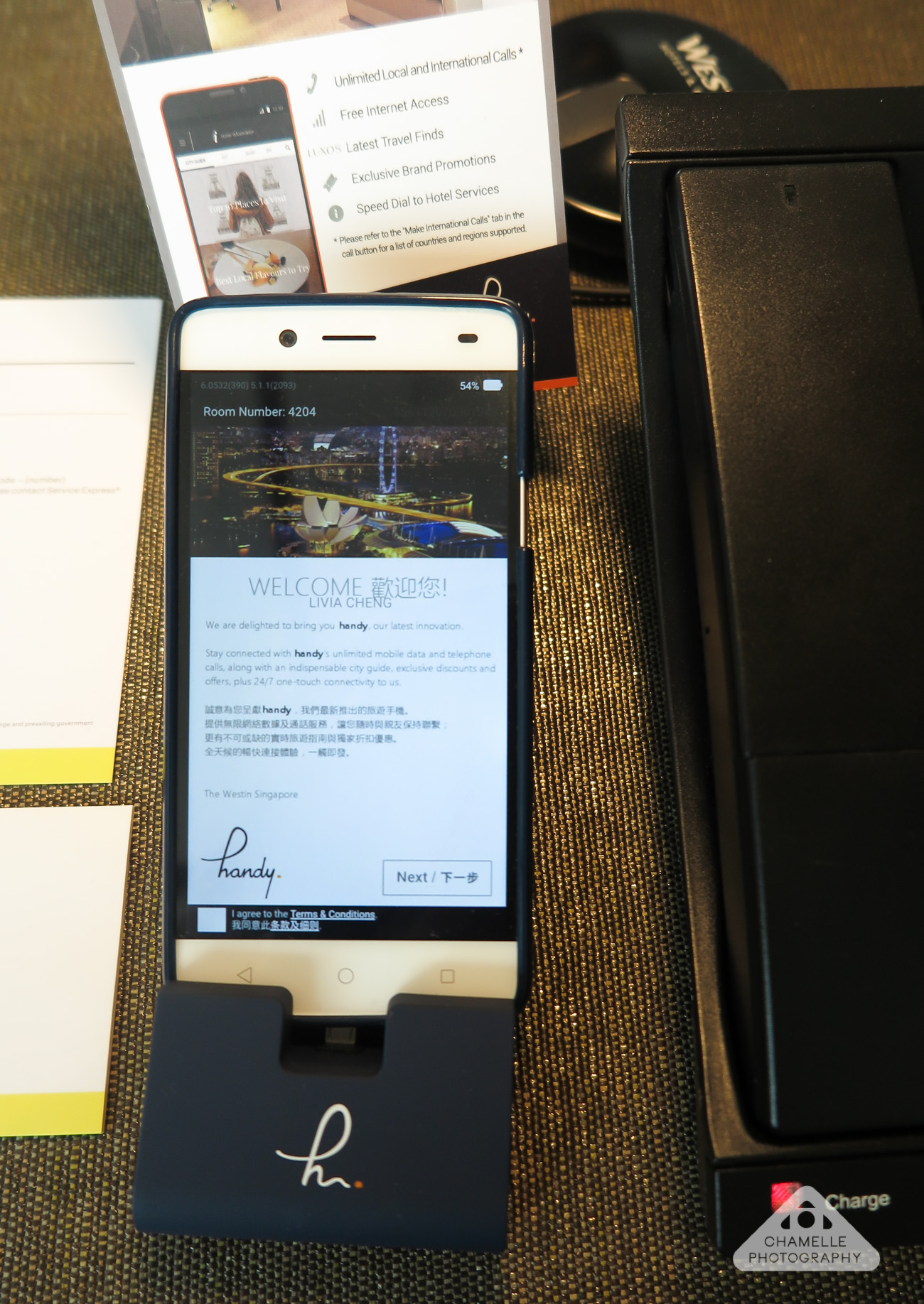 This came as a pleasant surprise. It even has my name on it! It's a real mobile phone called handy that allows unlimited data and phone calls, an indispensable city guide and allows you to quickly contact the hotel should you need to.
Internet access
They gave me free wifi access but normally it's not included. Starwood Preferred Guest (SPG) Members have free access though.
The Mini Bar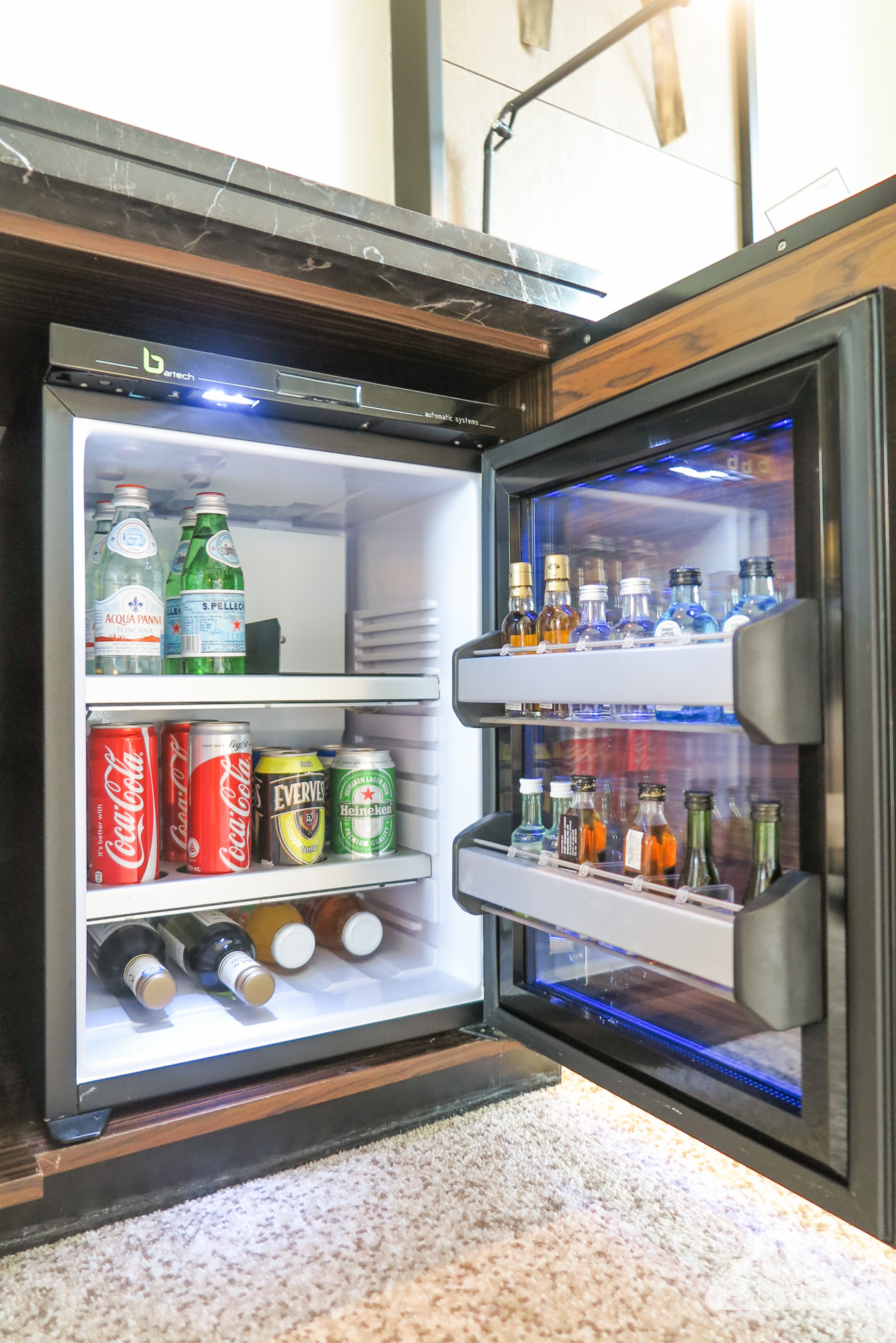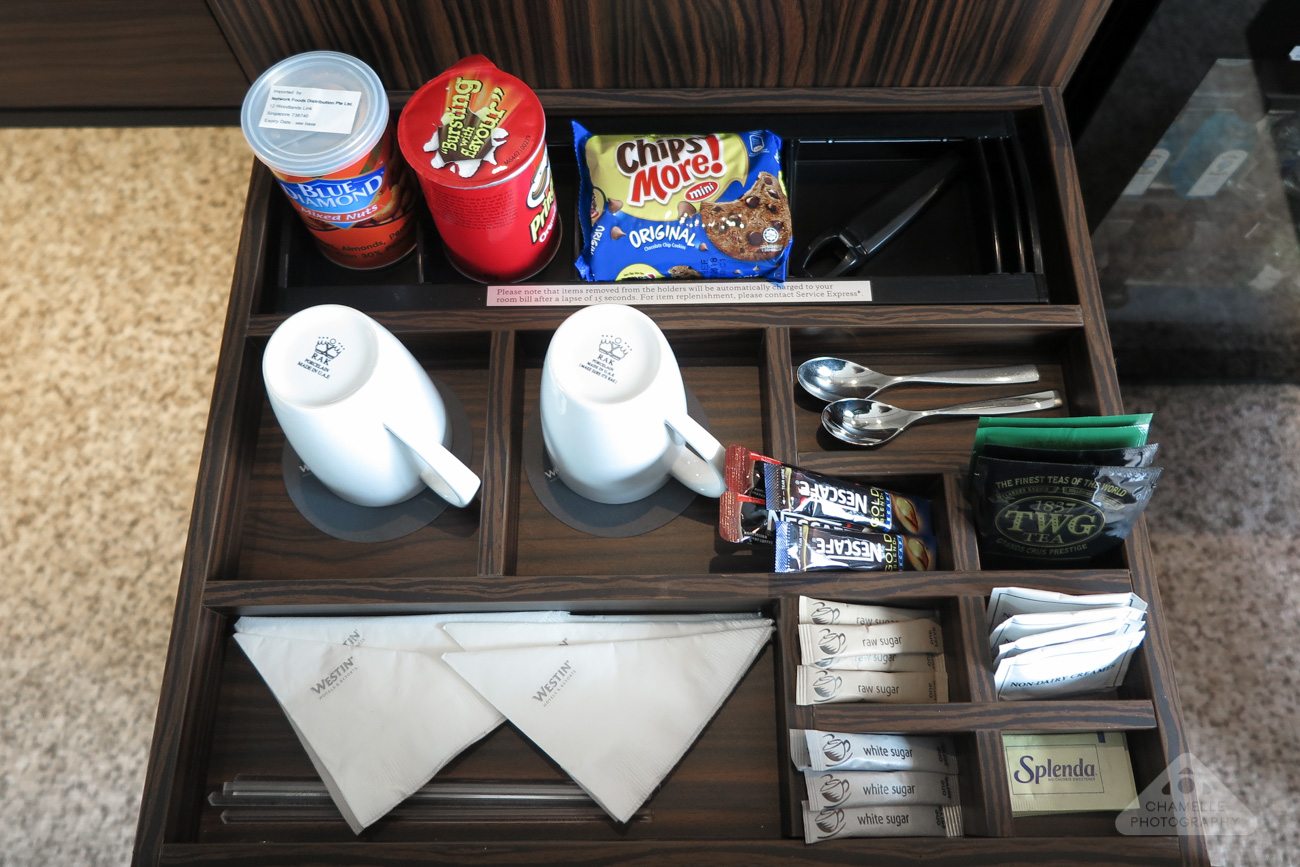 The mini bar comes stocked with all your favourites. They also provide tea and coffee making facilities. They also give you plenty of free water bottles which are an absolute necessity! A man at the entrance kept asking me if I had one every time I left the building and when I checked out for good he asked me again and I thought it was nice they cared about the hydration of their guests!
The Bathroom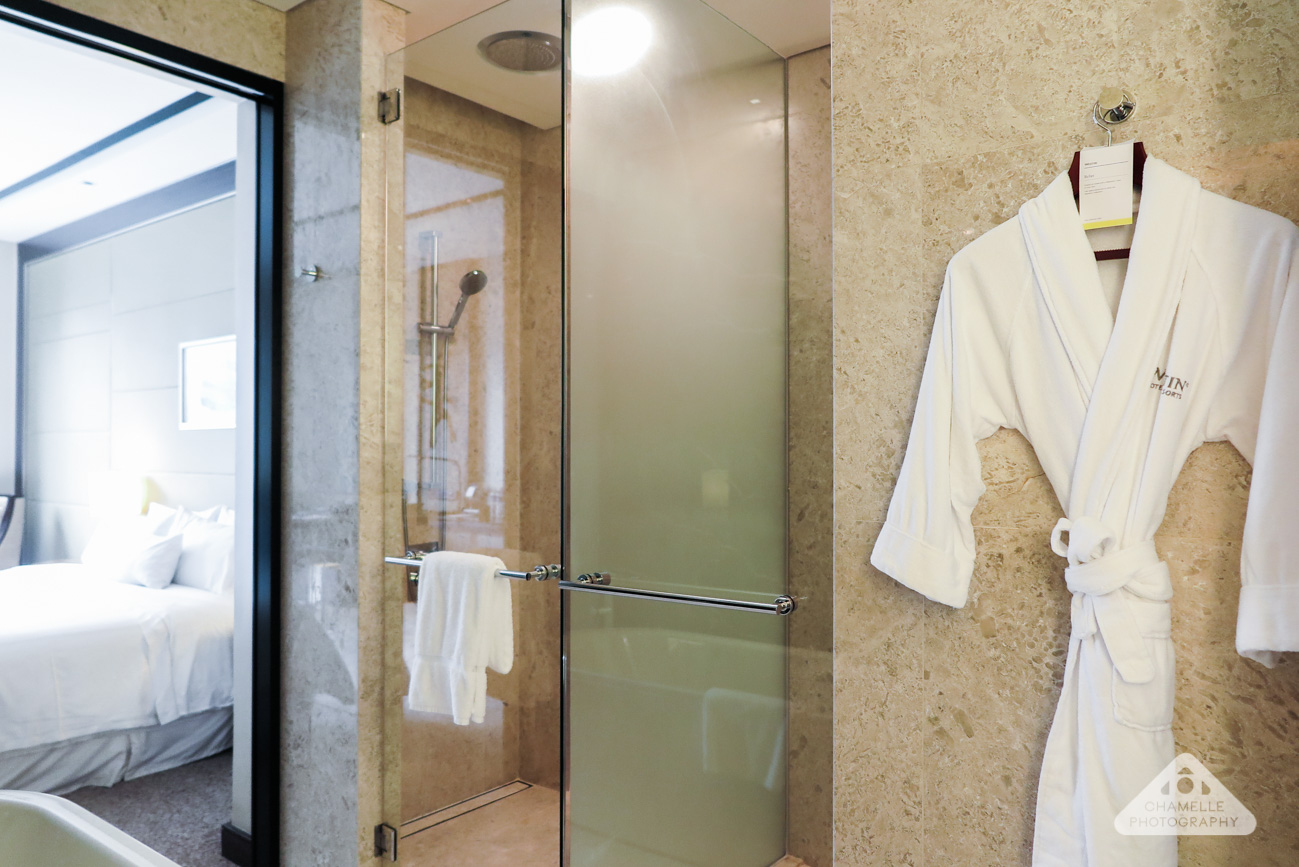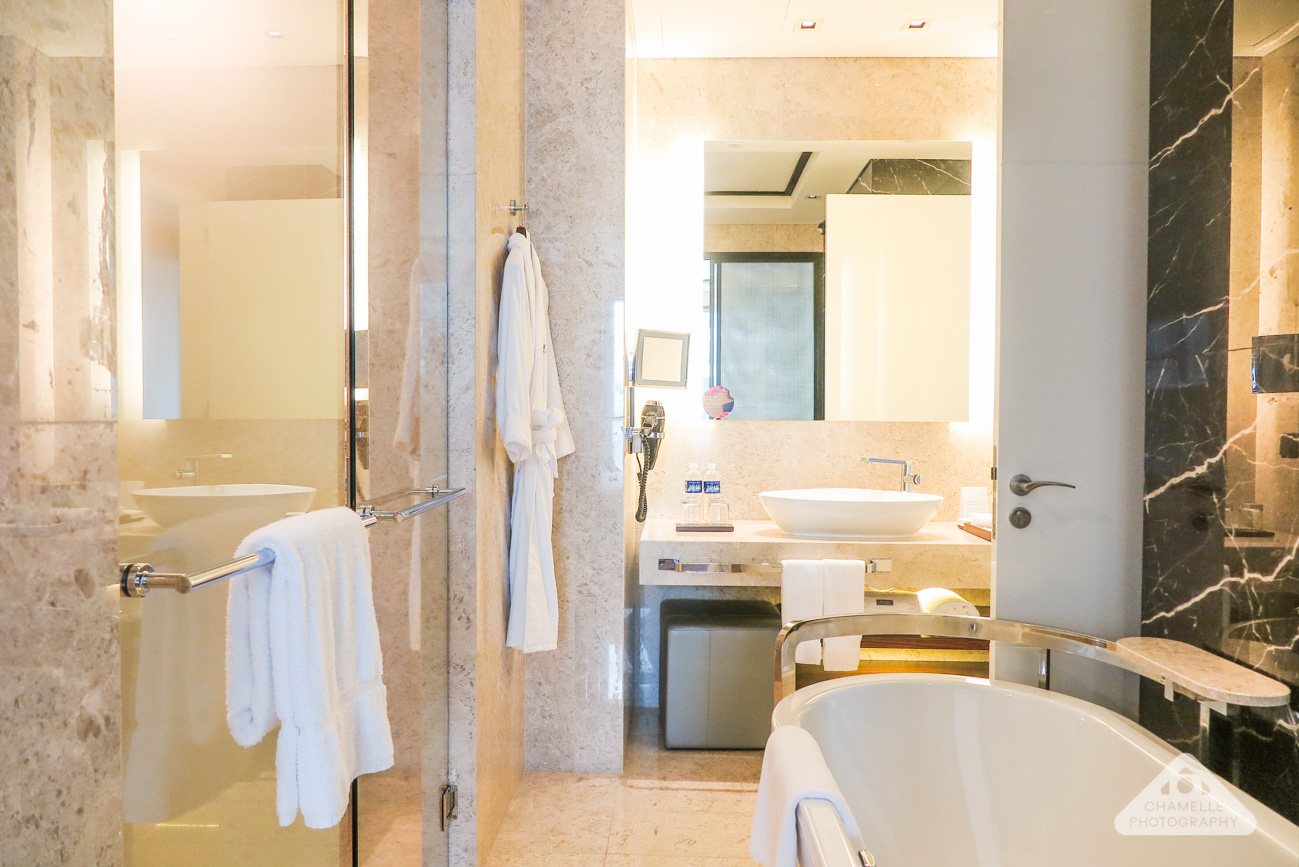 I just loved the bathtub! So modern. It was huge as well, perfect for a long soak.
Their shower features a giant rainshower head.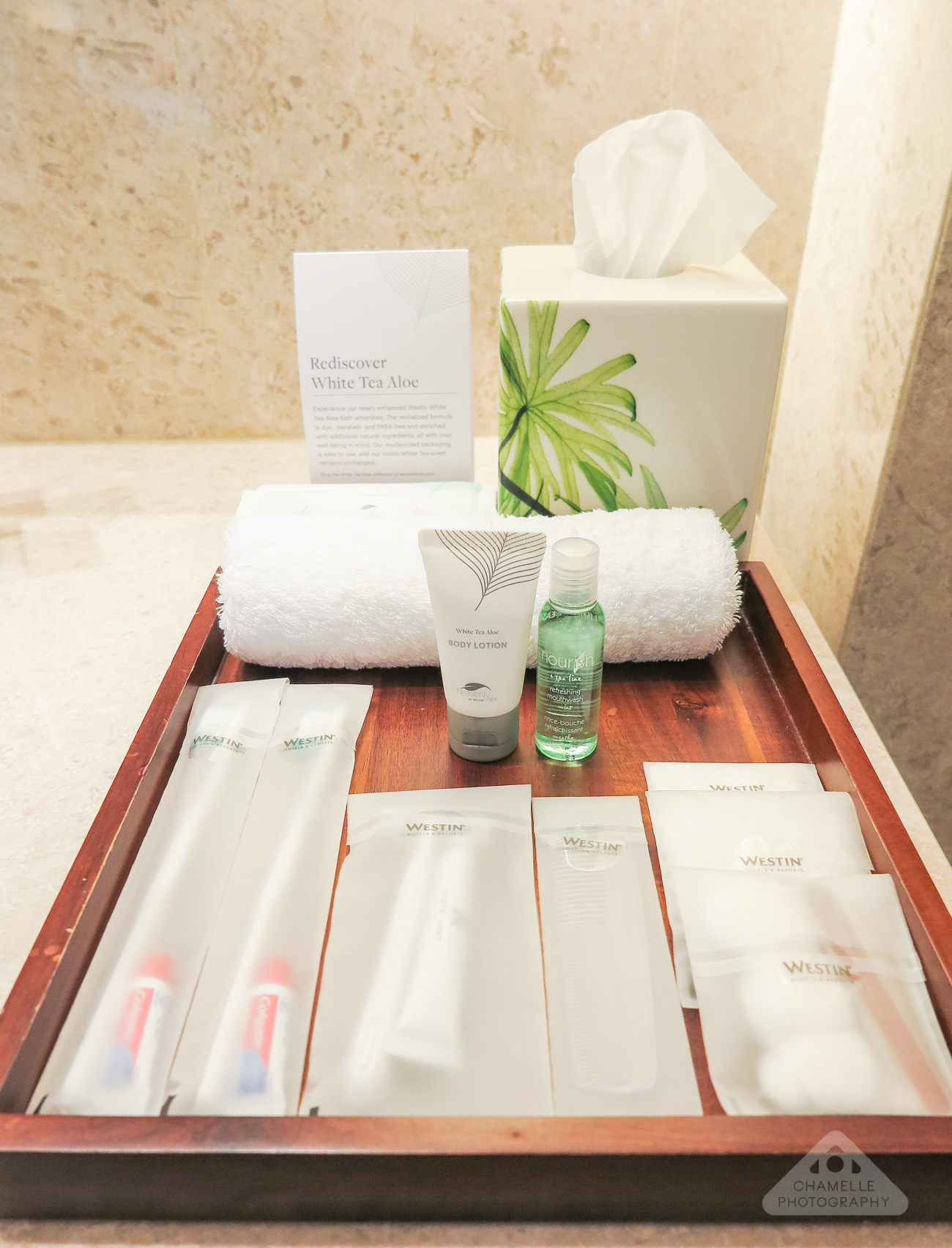 As part of their "Feel Well" motto, they provide White Tea Aloe bathroom amenities, extra-large combed cotton bath sheets and custom-designed bathrobes. The bathrobes and slippers were super fluffy!
The Pool/View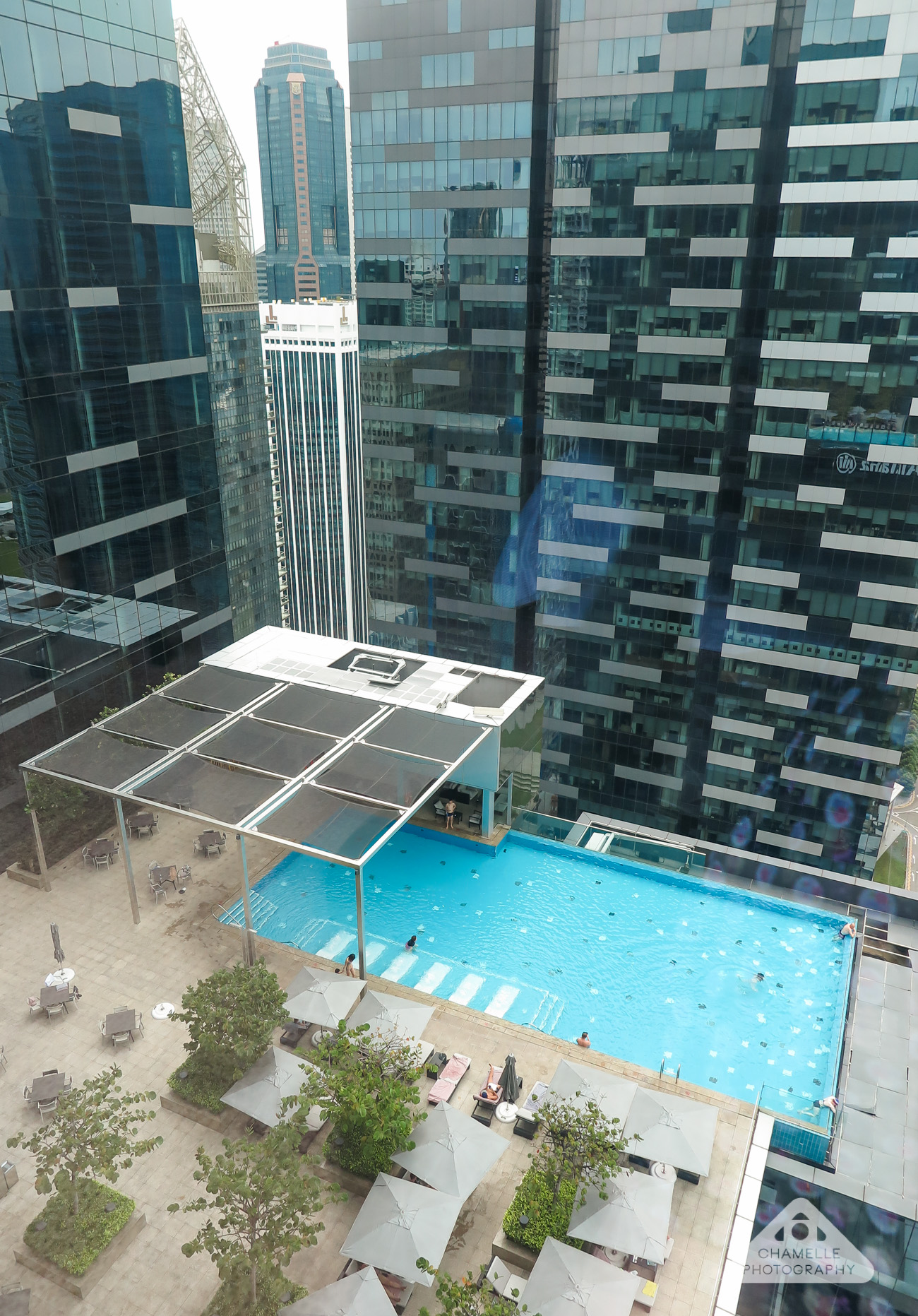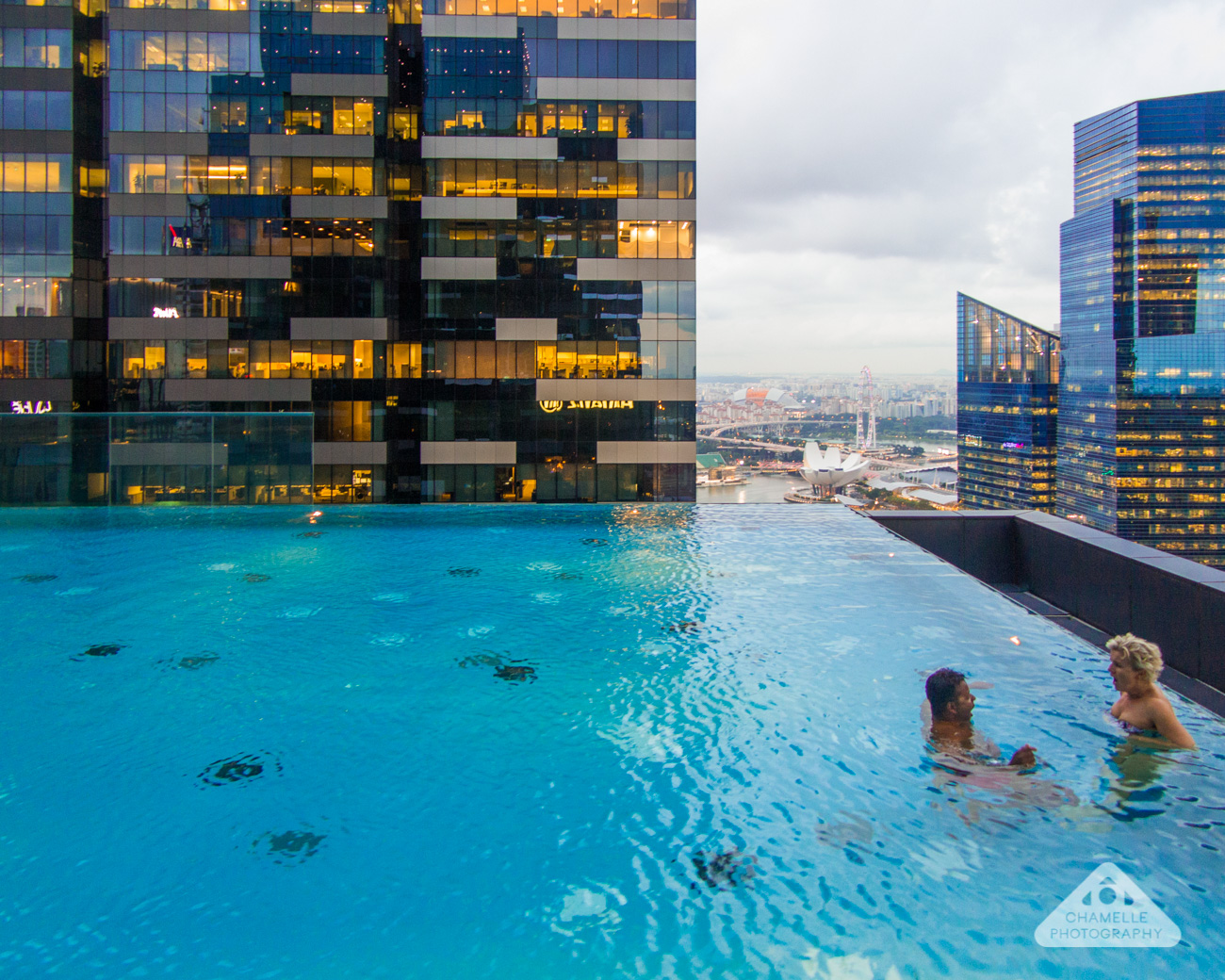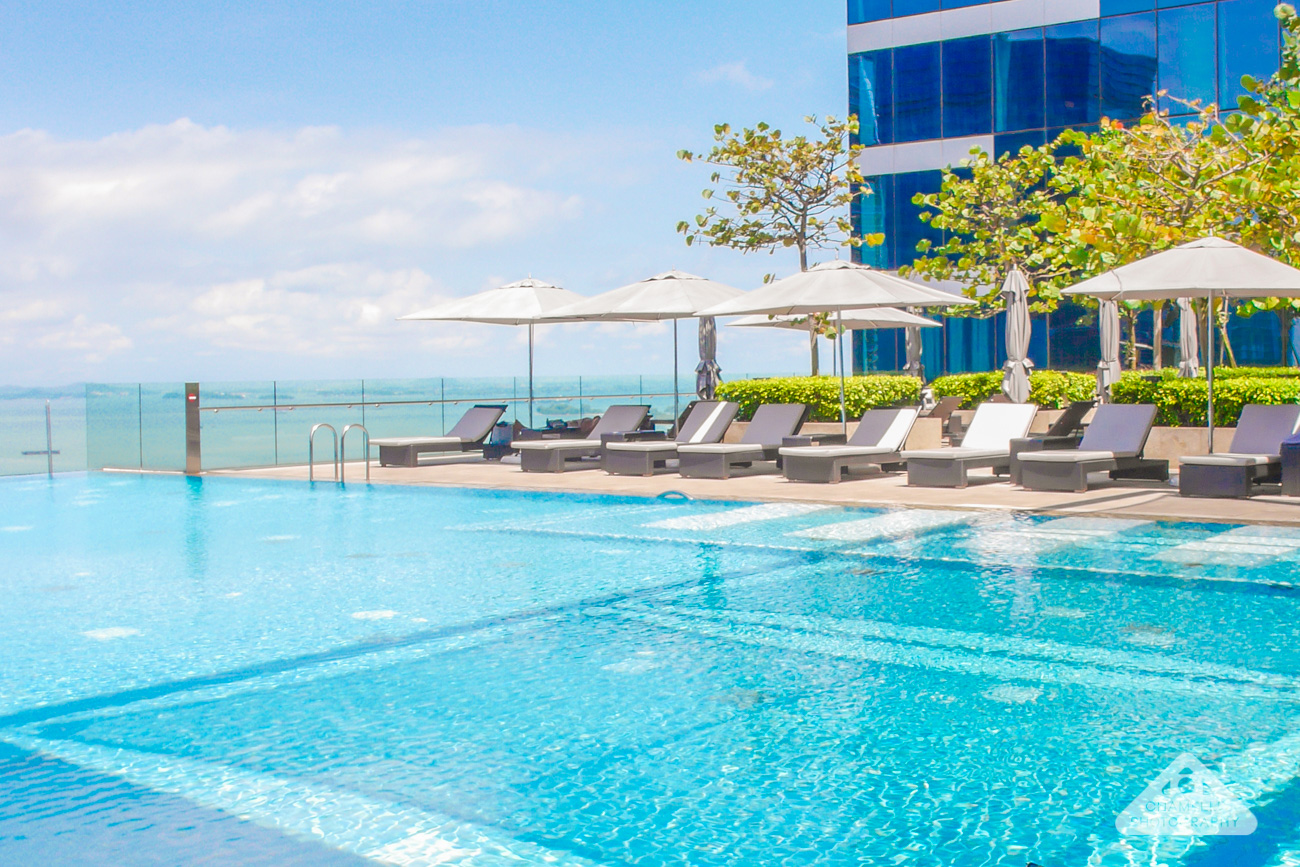 The best thing about the pool is that it's never crowded (at least when I was there) and I checked it out several times during my stay.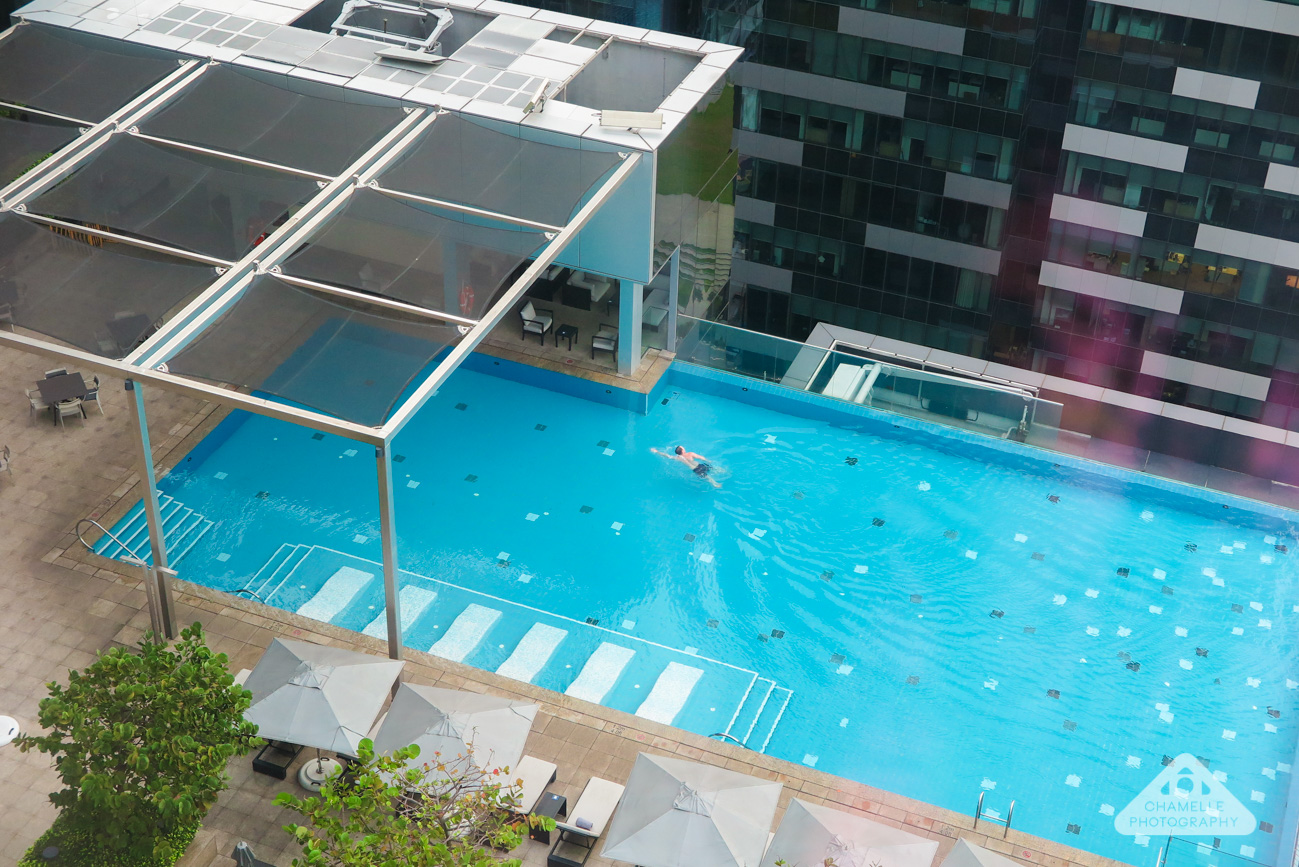 See those 'beds' in the pool? The pool includes a whirlpool area for a nice hydromassage!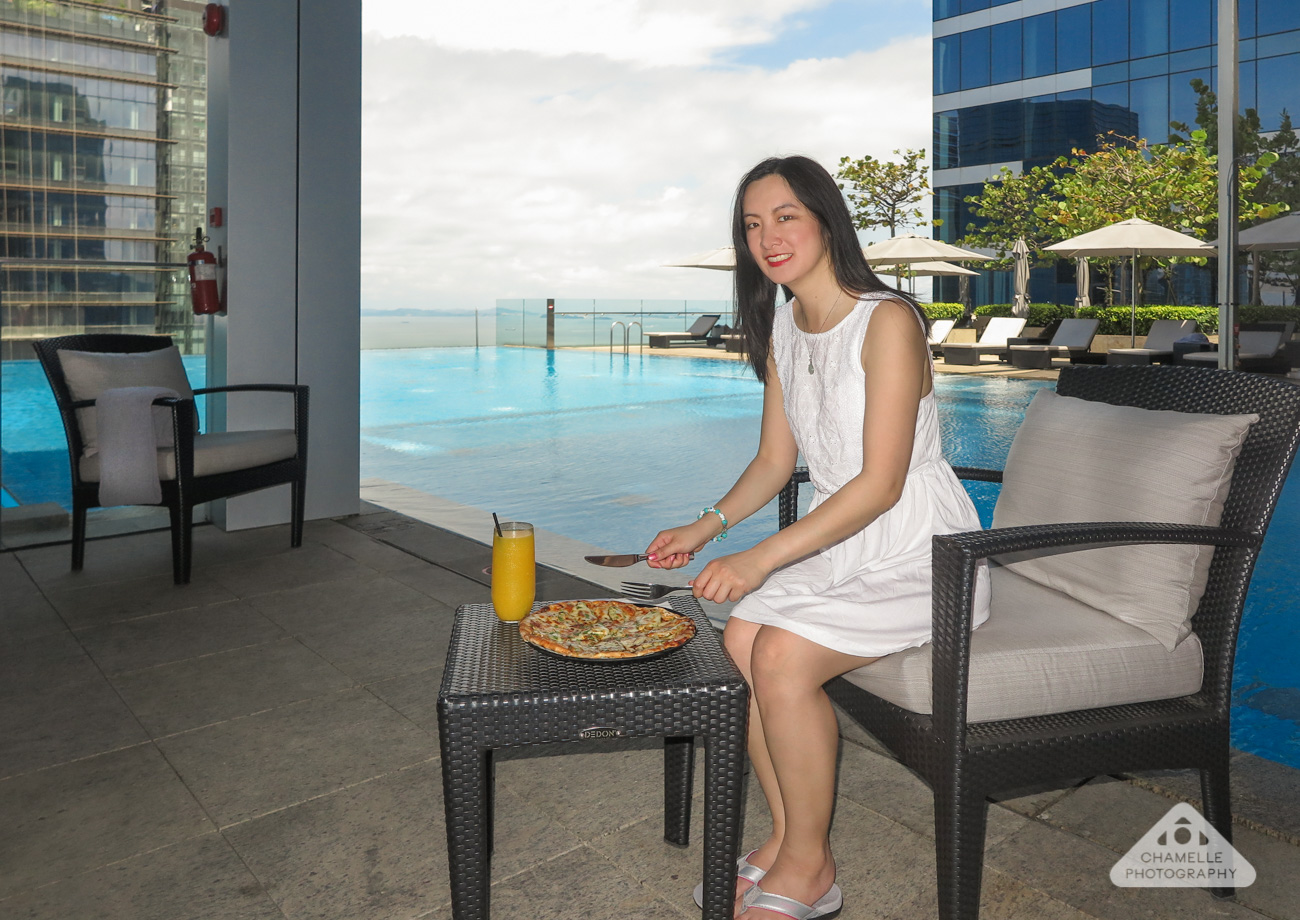 The pool area also has a small bar serves a small variety of food such as this pizza in case you get peckish after your swim 🙂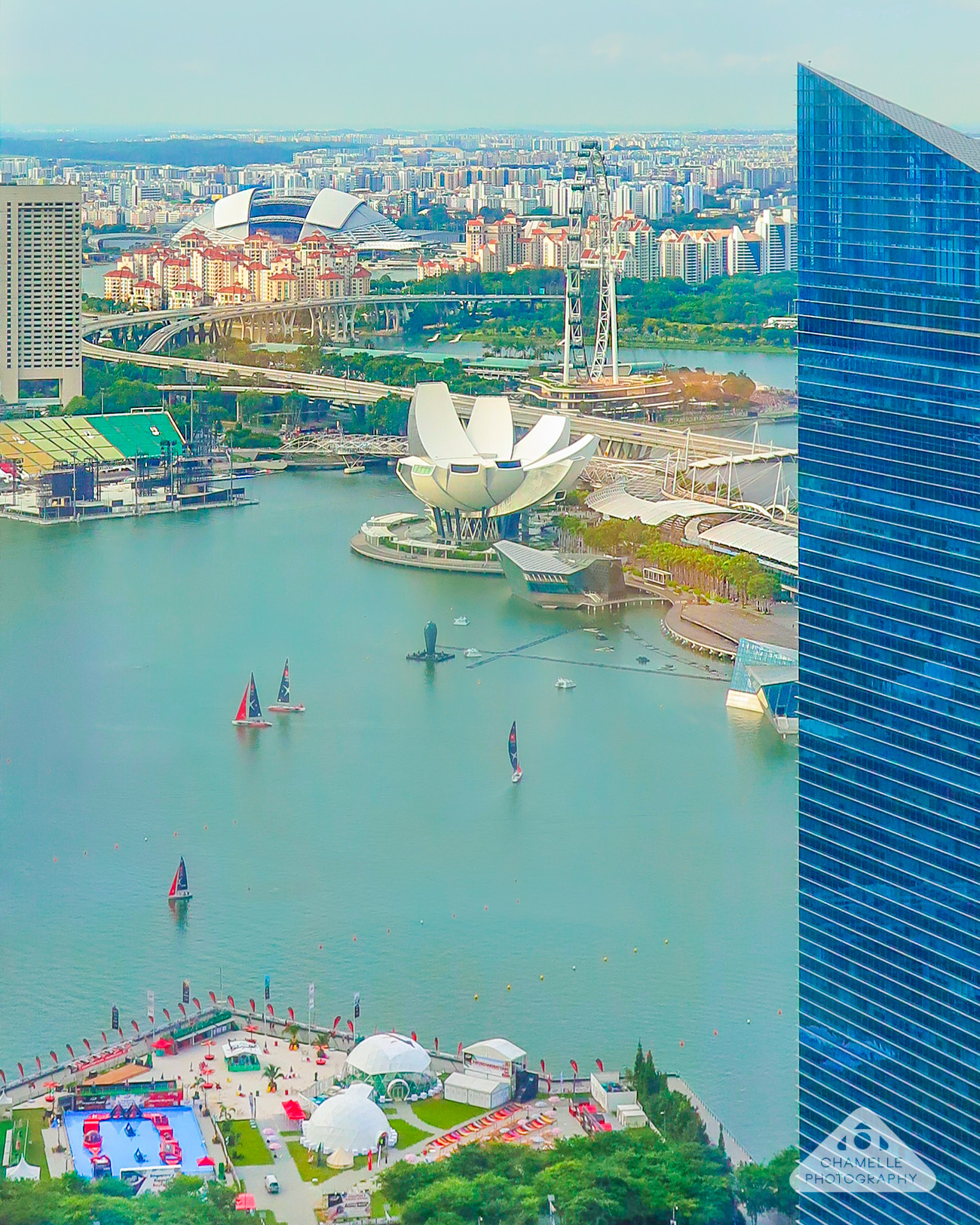 This was my favourite part of the hotel – this amazing view! How could you not love it? And that giant infinity pool?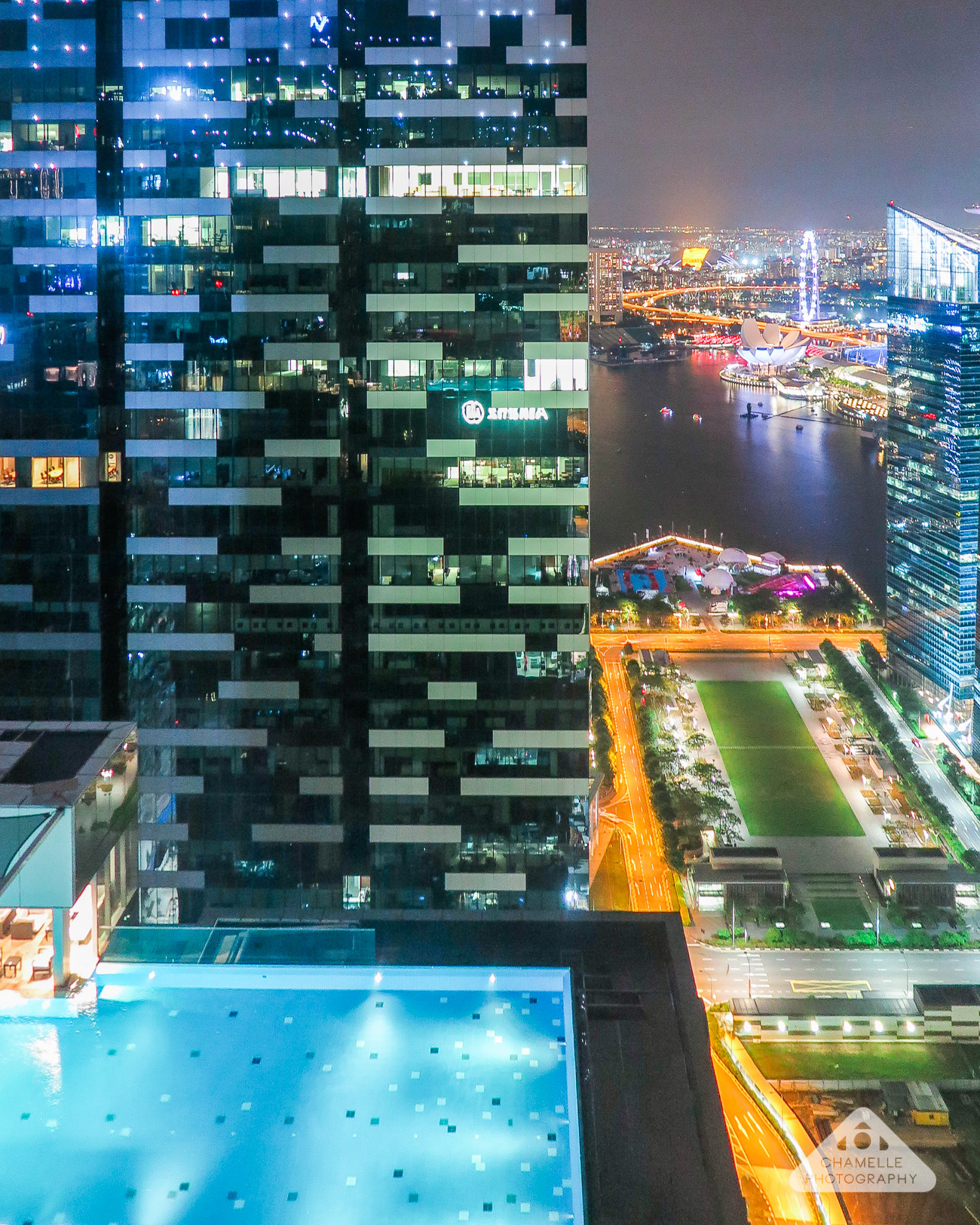 After I checked-in and had a quick look around, I went to Gardens by the Bay (for like 4 hours it was that amazing). After I came back to the hotel I was rewarded with this amazing night time view!
The Fitness Centre and Spa
Going with their "Move Well" motto the 24-hour Fitness Centre overlooks the harbour and the hotel prioritises fitness for guests, even lending them New Balance apparel and shoes. They also provide walking/jogging maps.
The Heavenly Spa by Westin™ provides six private treatment rooms and a range of facilities including a whirlpool and Steam Room. There are whirlpool hot tubs (with a view!) inside each of the ladies and men's bathrooms.
The Bar
I absolutely loved the design of the bar area. The high ceilings, natural light, great view and modern, stylish furniture make it look like a fun place to chill and relax between meals or meetings.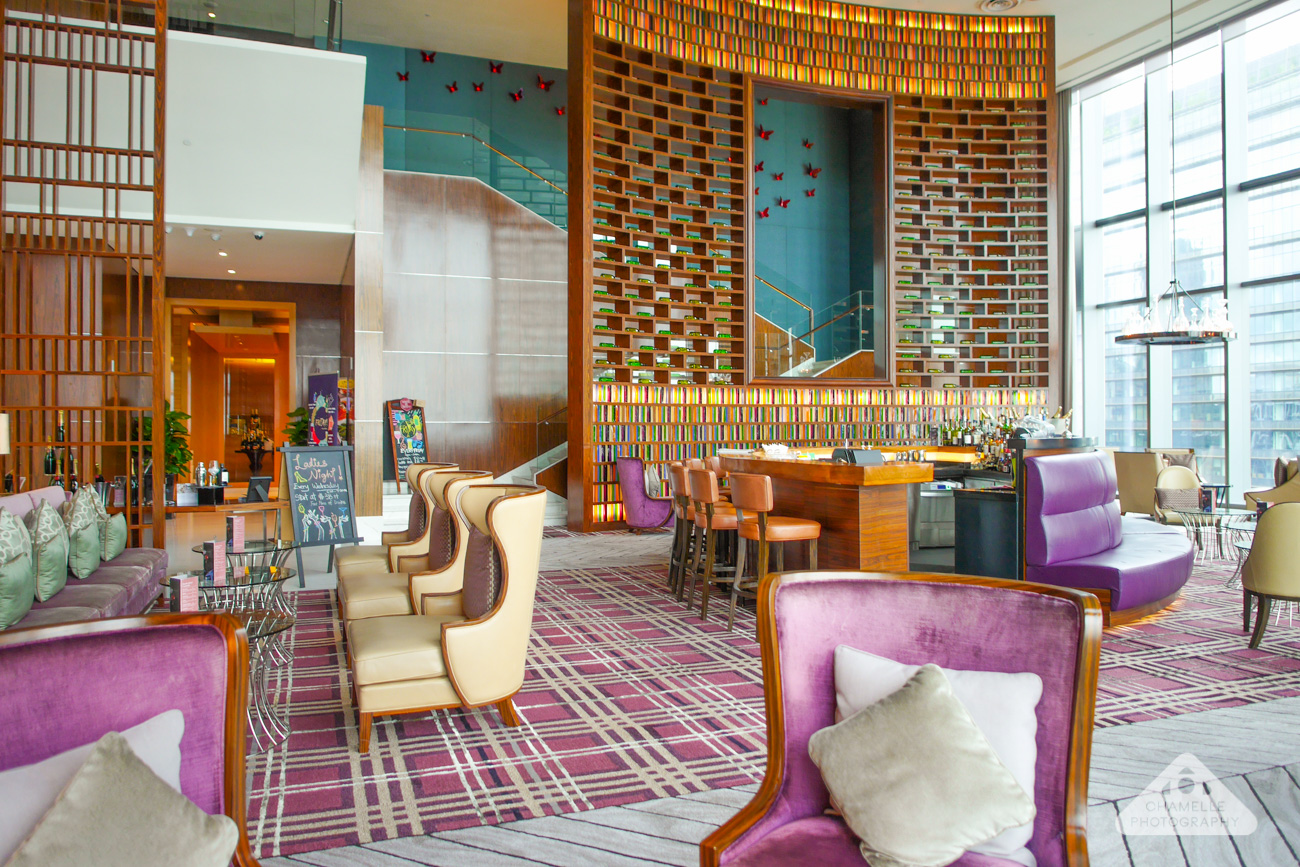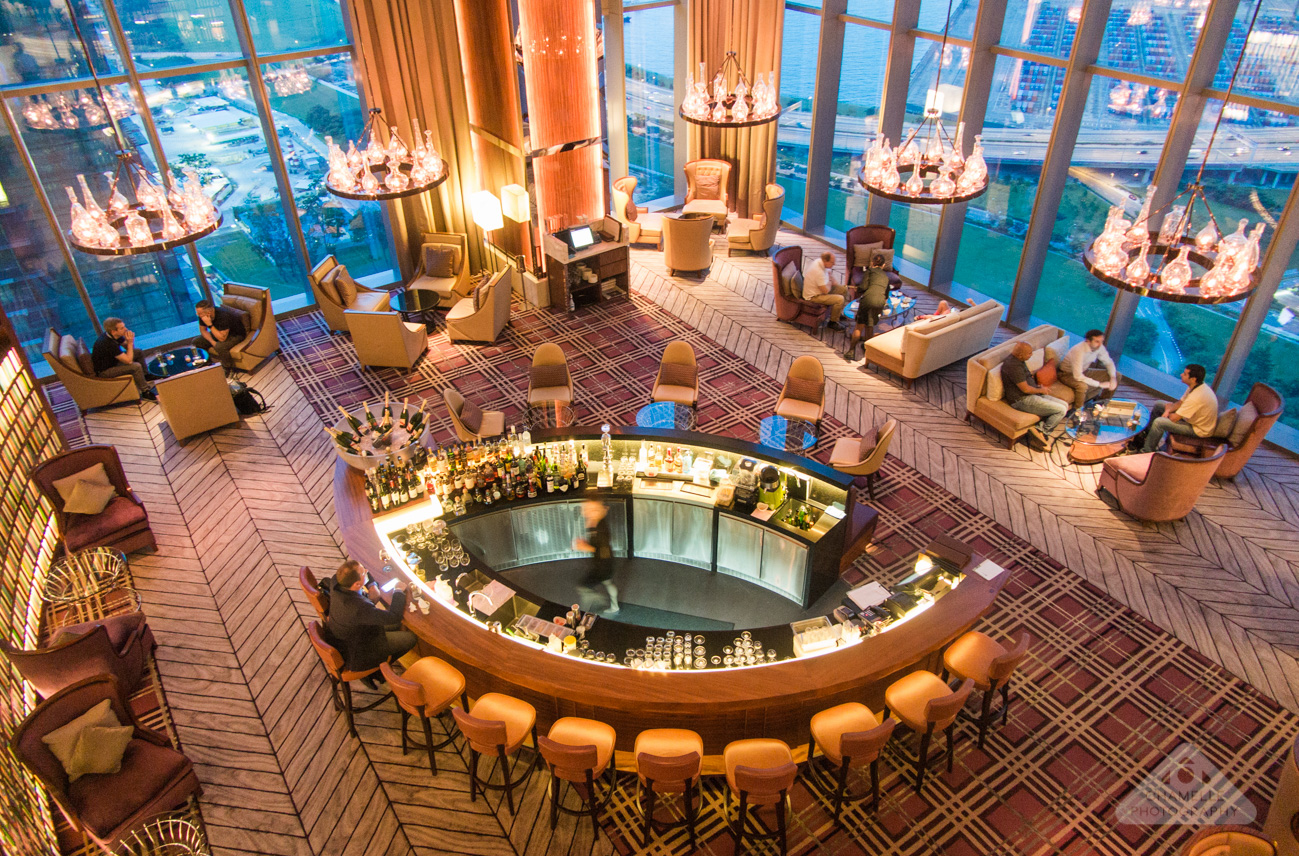 Cook & Brew
Cook & Brew is the Westin Singapore's restaurant offering bar favourites alongside local comfort food, and features a meticulously curated list of fine wines and beer from 17 countries. I didn't have time to try this place but I wish I did!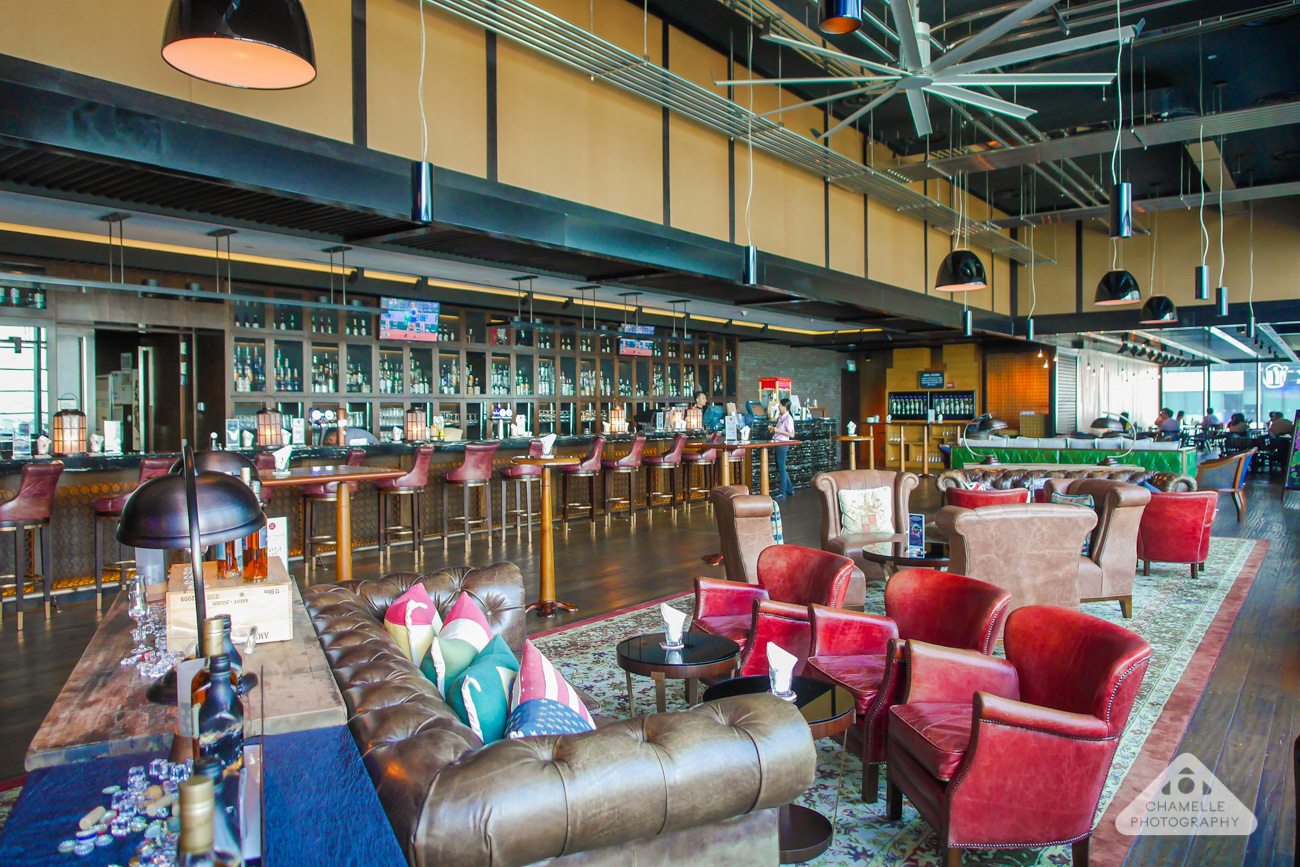 Seasonal Tastes Buffet Breakfast
"Eat Well" – SuperFoodsRx™ items are available at their buffet breakfast spread at Seasonal Tastes. I certainly enjoyed their fresh and tasty food, I just didn't have enough stomachs to eat everything available! Haha.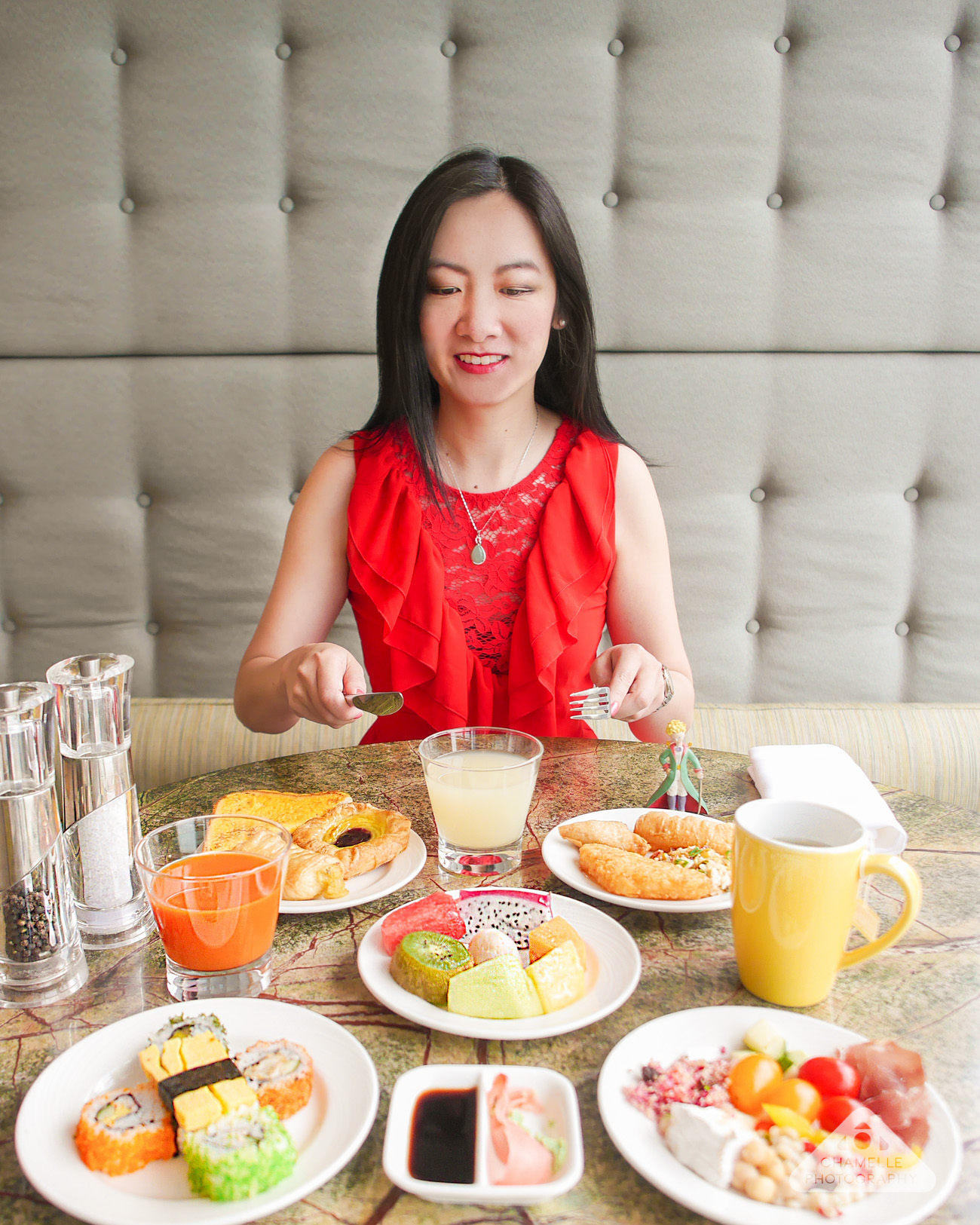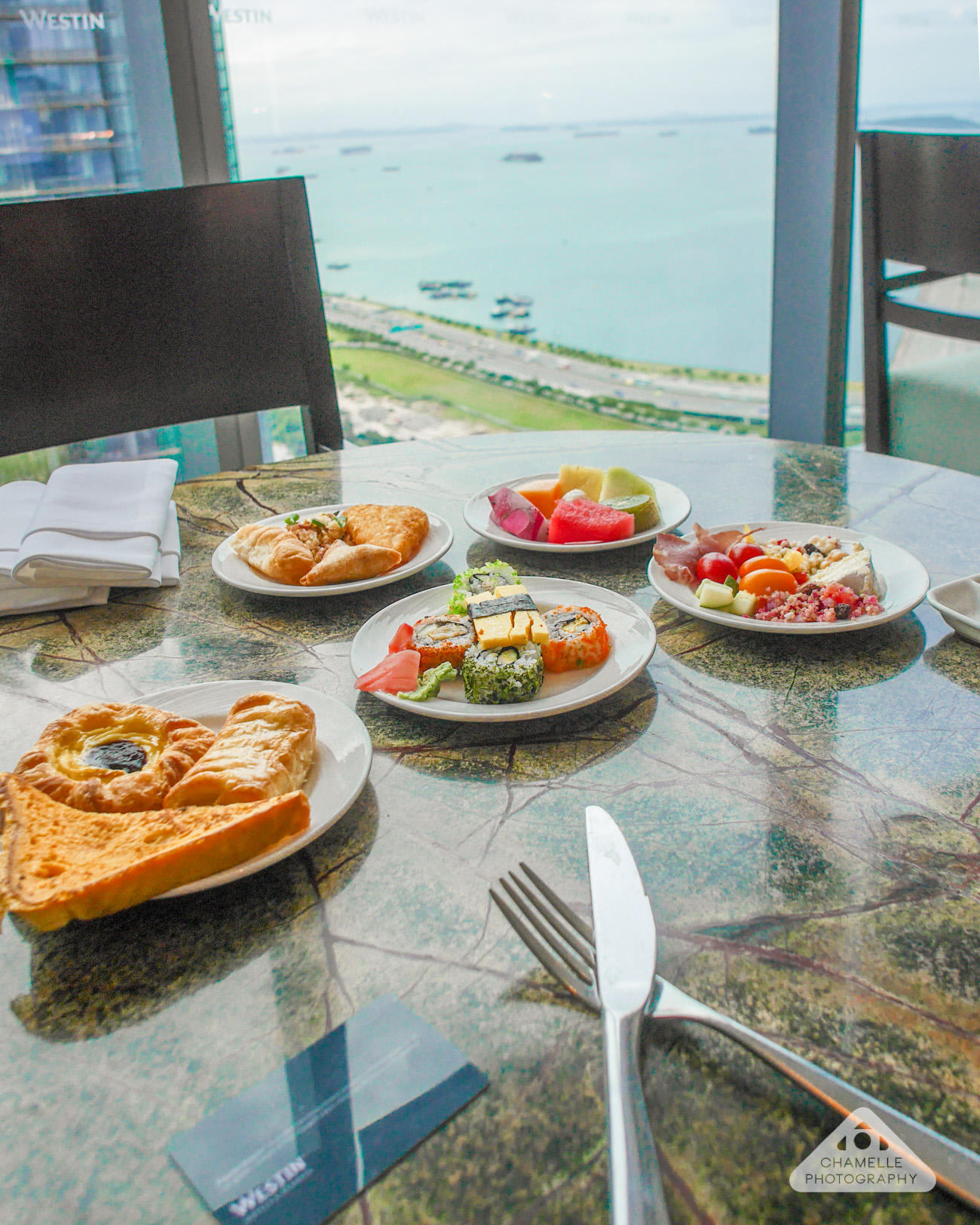 Breakfast with a view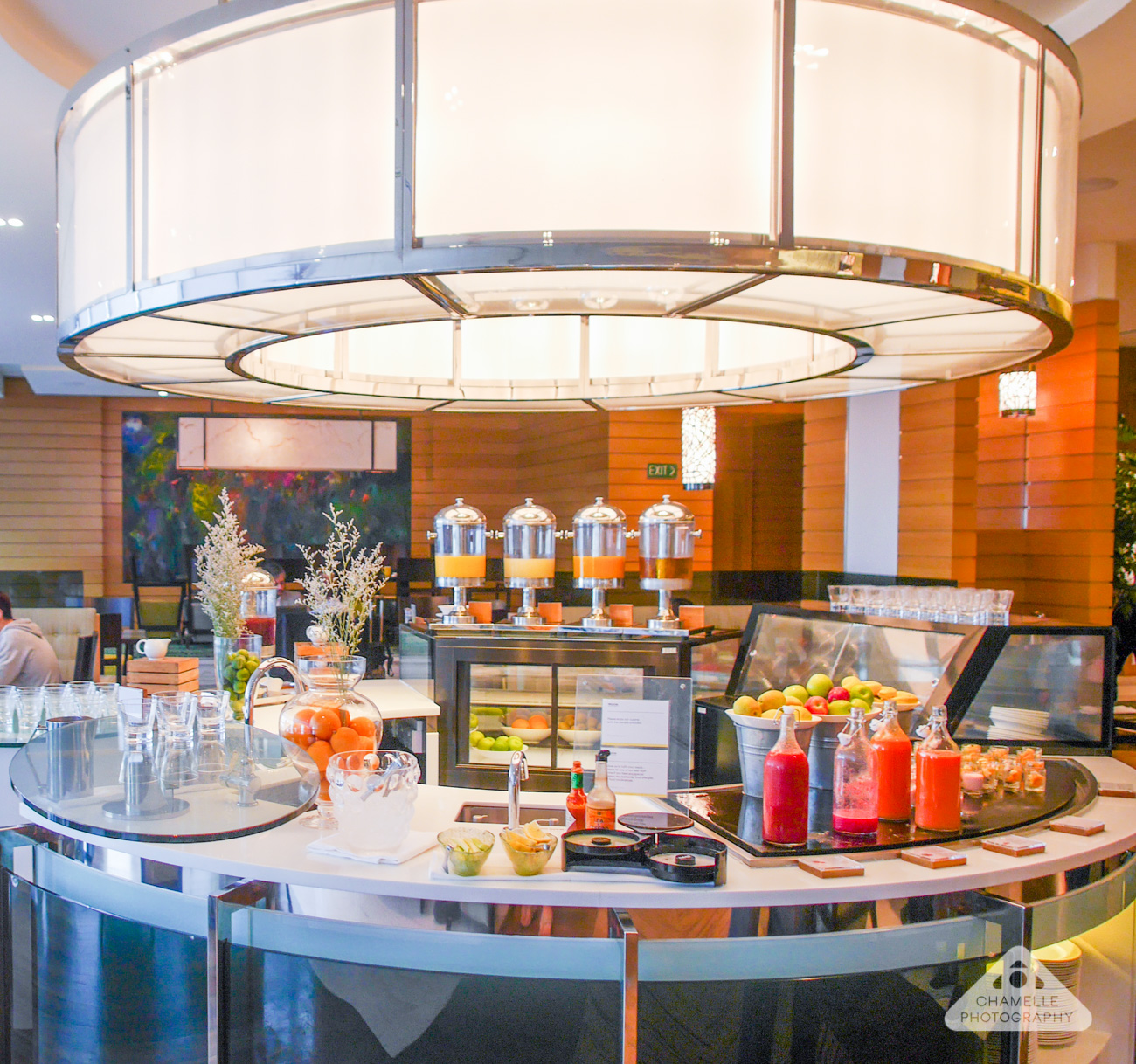 Juice me up! I'm a huge huge fruit juice fan and was going gaga over the choice of freshly squeezed fruit and vegetable juices.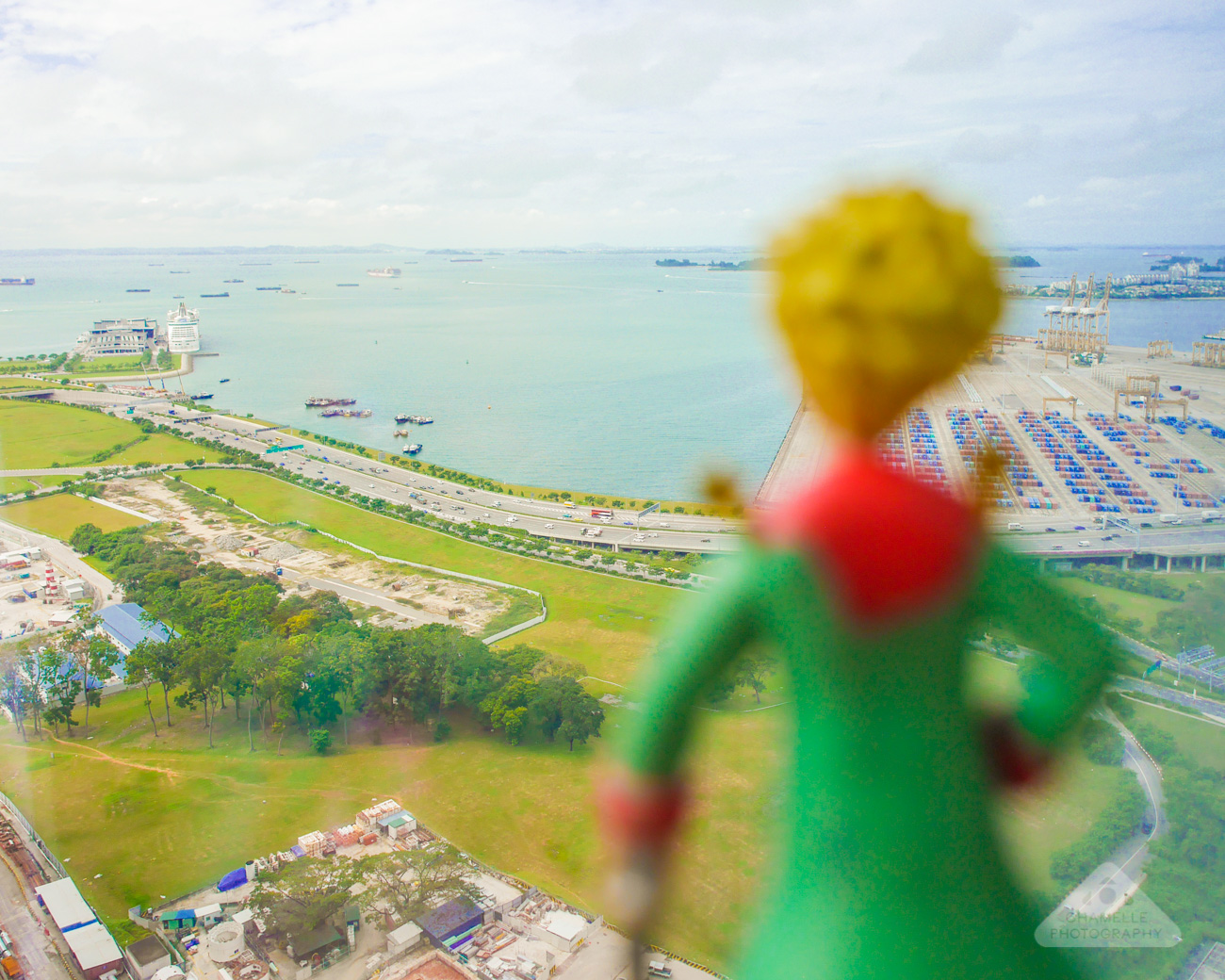 While I was busy pigging out my Little Prince was busy checking out the view from Seasonal Tastes, which is different from the view in my room.
Overall
I had a fantastic stay at The Westin Singapore. The staff were all friendly and helpful and it was such a relaxing and comfortable place. To be honest I kind of wanted to just in stay there all day but I had to force myself to go out into that heat and do some sightseeing!
Getting there
A taxi to/from the airport costs approximately 25 SGD and takes about 35 minutes.
Downtown MRT station is only a 3 minute walk away.
The Westin Singapore
Address: The Westin Singapore, 12 Marina View, Asia Square Tower 2, Singapore 018961.
Tel: +65 6922 6888
Web: http://www.thewestinsingapore.com/ | Email: westin.singapore@westin.com
Many thanks to The Westin Singapore for sponsoring my stay in a Premier room with Bay view and breakfast (in exchange for this review). These opinions and all photographs are my own.