7

min read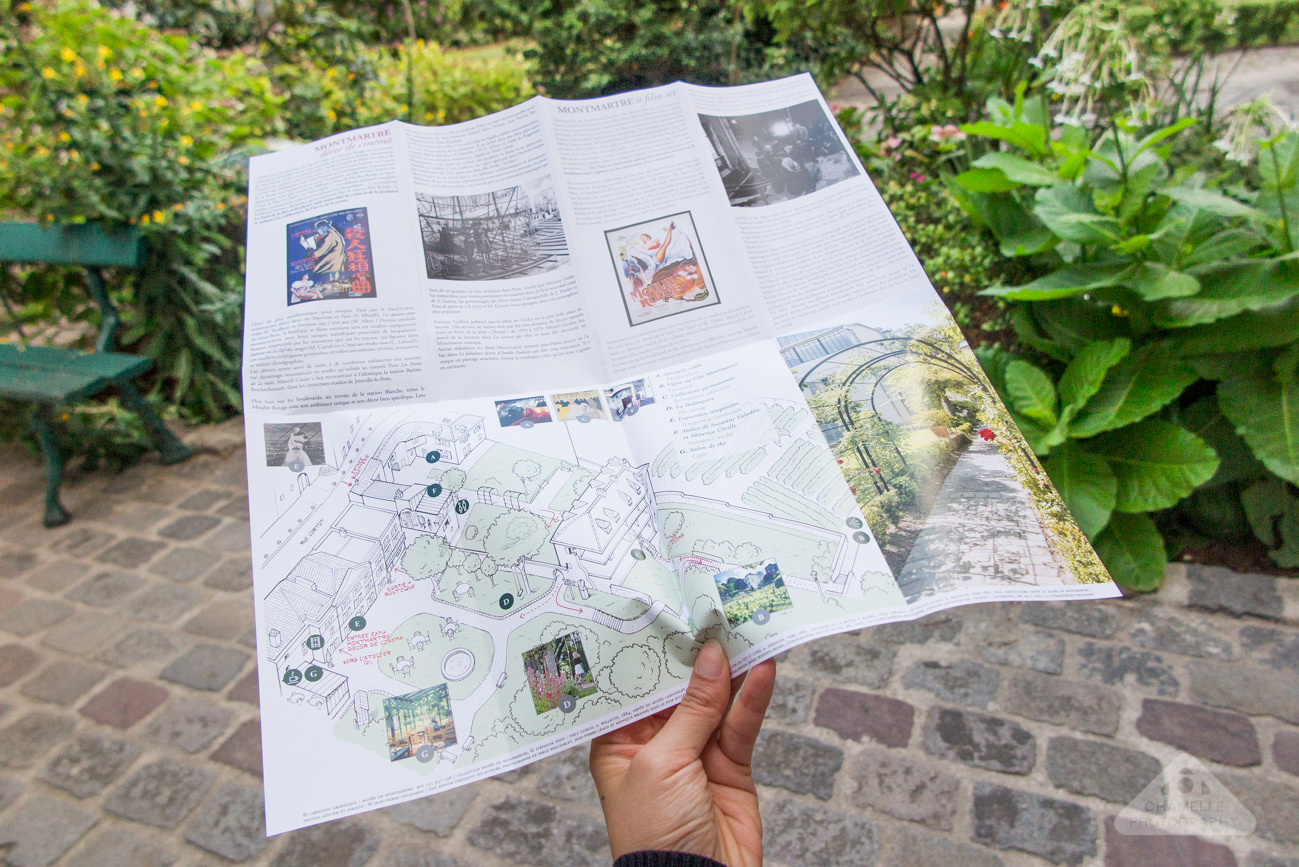 I've been to Paris around 20 times now and almost never really stayed in the same area (quartier, arrondissement). However, I enjoyed my time staying in Montmartre so much last October I decided to stay there again during this recent trip.
I did a bit of research for what I could do there apart from the usual touristy things such as look at the Sacré Coeur Basilica. In fact, I assumed I had already seen the whole suburb. But I was wrong! I discovered there is an awesome little museum called the Musée de Montmartre (Montmartre Museum) that I had barely heard about and had never visited. Now, I love museums, I adore them, but when it comes to big touristy cities like Paris I fear them and I avoid them. Why? Because I absolutely hate queues and queuing up for hours. I want to spend my time calmly browsing a museum and taking everything in, not being squished and jostled together with thousands of other tourists.
So when I arrived at the Montmartre Museum that's when I'd discovered what is perhaps Paris' best kept secret! Shhh! Here you have a museum that is totally not crowded at all. When I first arrived I almost had the entire place to myself!
It is also a great size for a museum, with enough things to look at but not so huge you'd need an entire day to see everything (hello Louvre!)
There are many different sections to look at they give you a map so you can make sure you visit everything in a linear fashion.
Here's what you can see at the Montmartre Museum. There should be something to please everyone! I love that this place is steeped in history. If you are an art lover you'll love knowing that greats such as Renoir, Toulouse-Lautrec, Van Gogh and Picasso all came here to be inspired and paint. It made me love Montmartre even more. It really is the most charming and artistic area of Paris! 🙂
10 reasons why you should visit the Montmartre Museum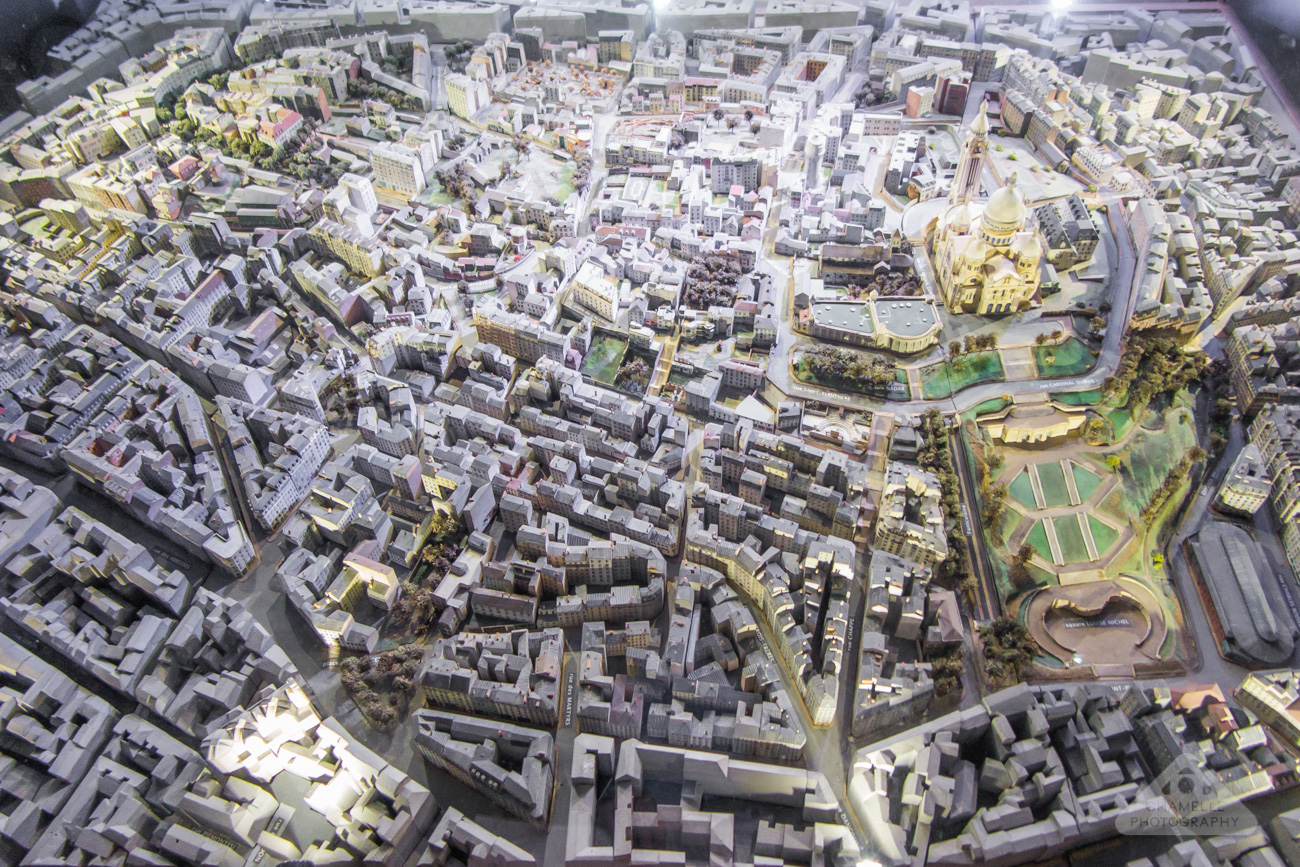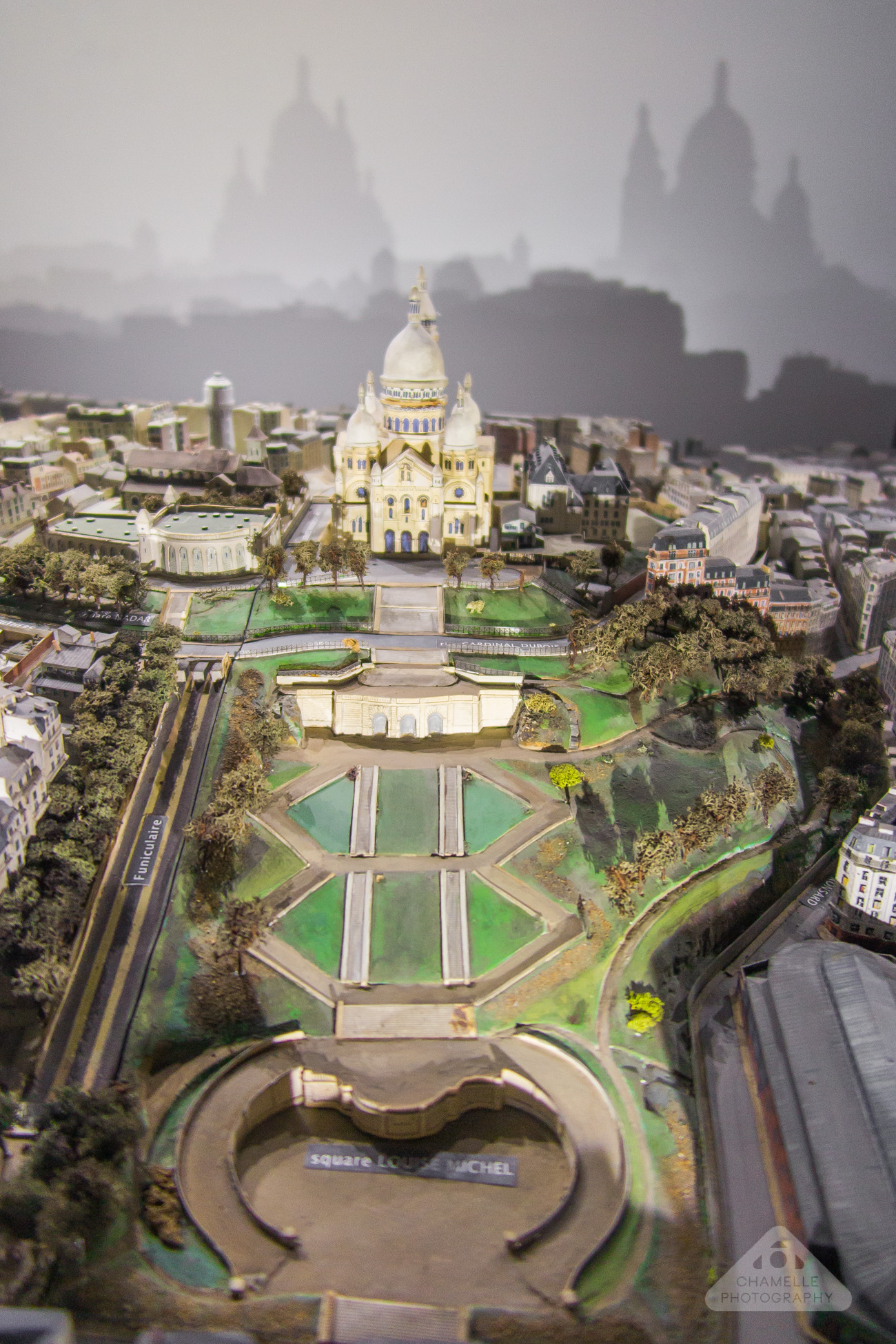 1. A cool 3D model of Montmartre, and a little slideshow featuring old photos of famous people who lived in Montmartre.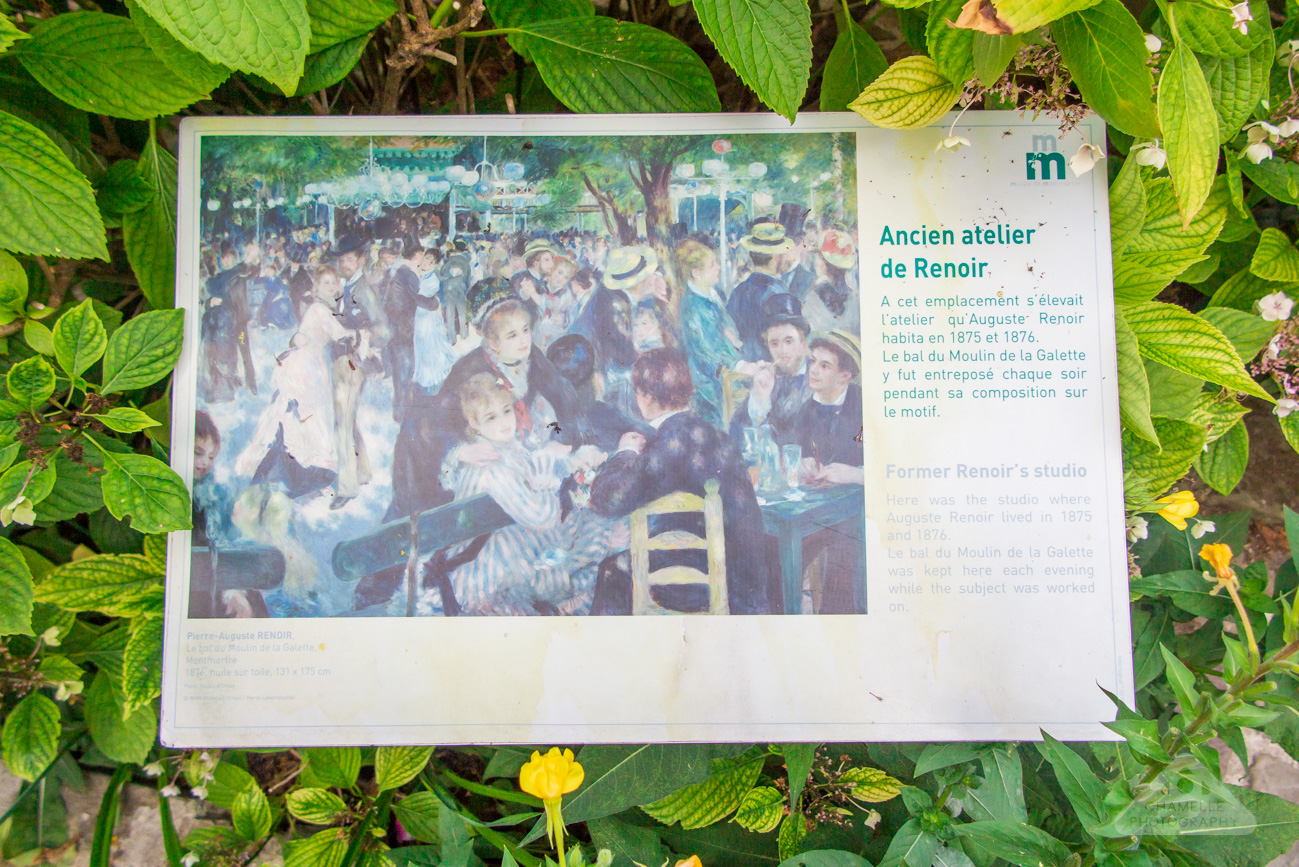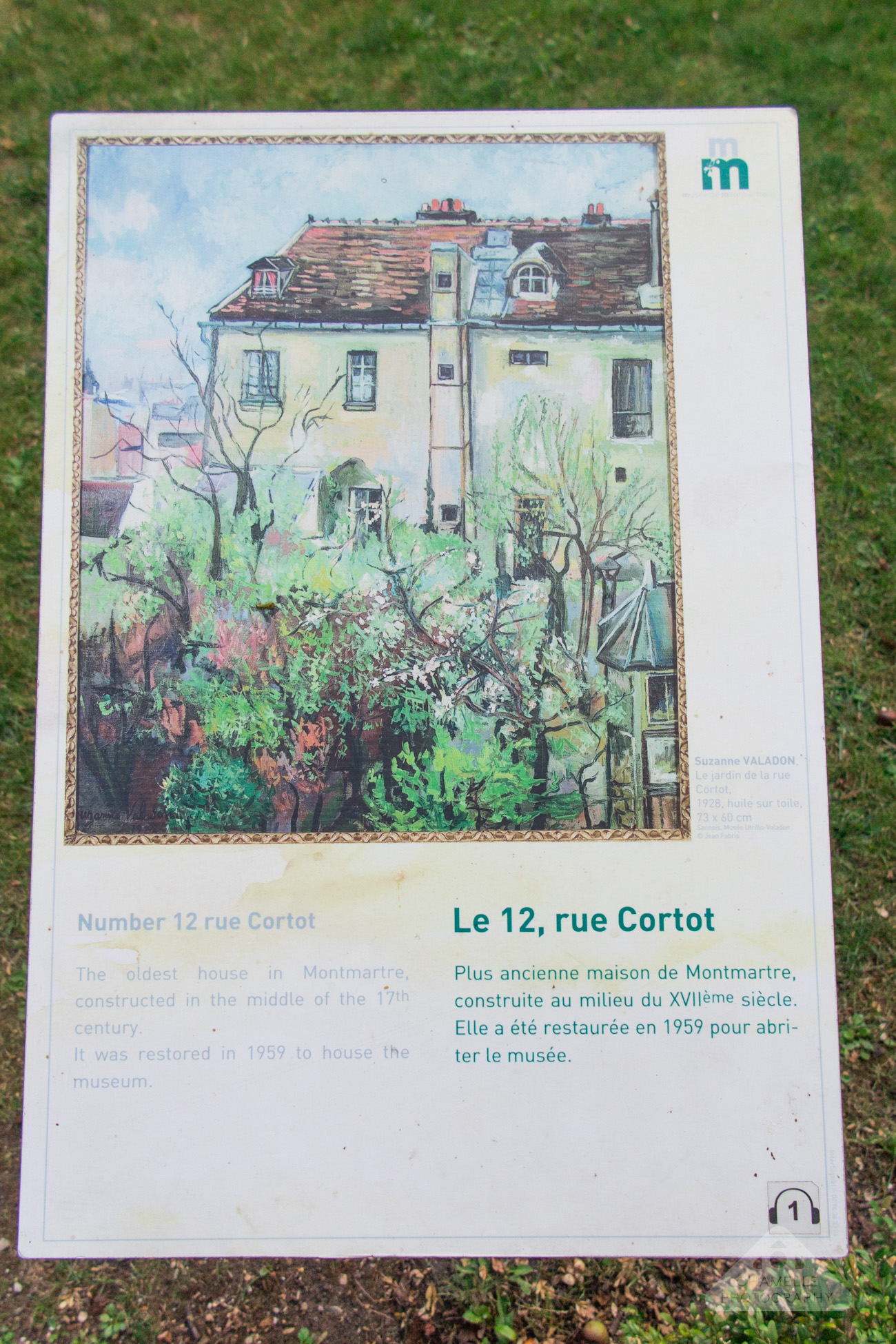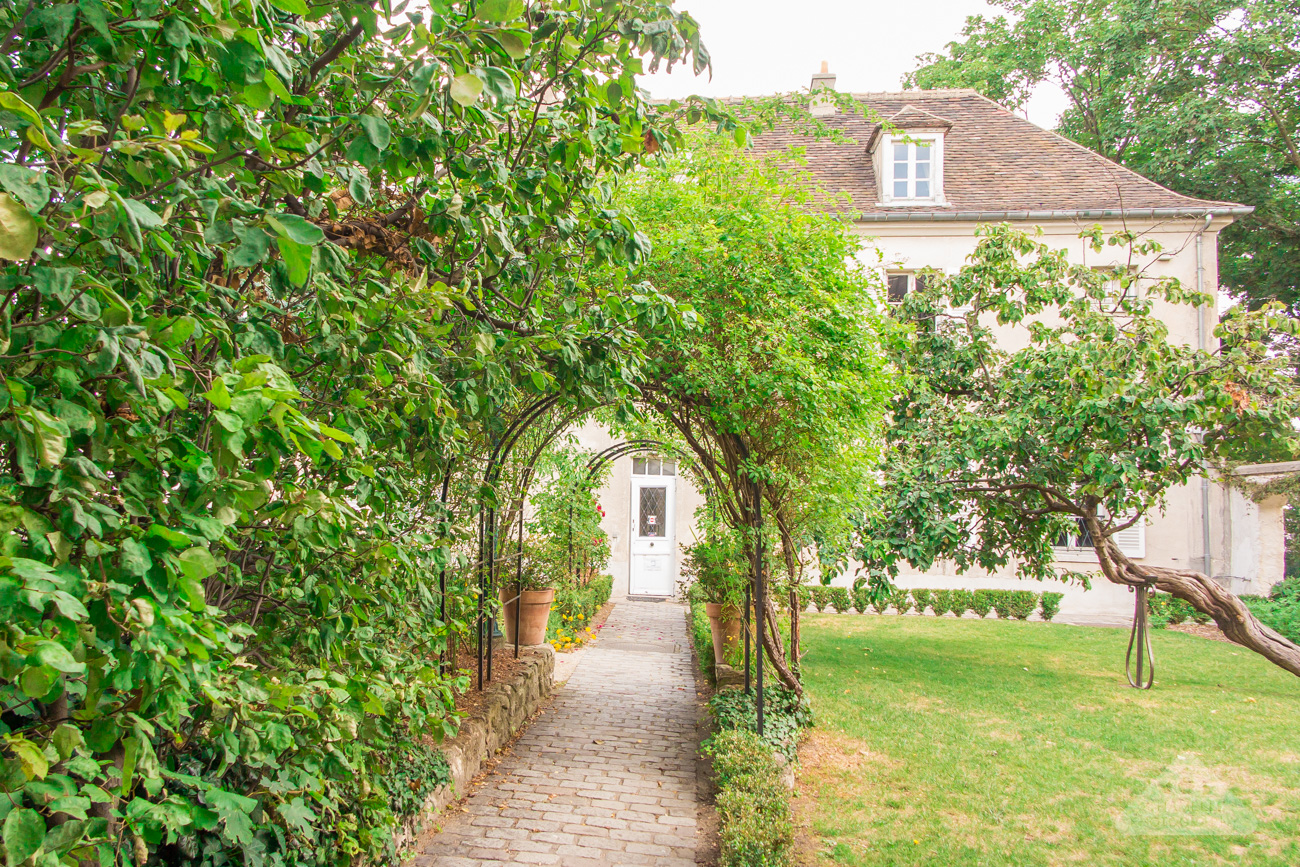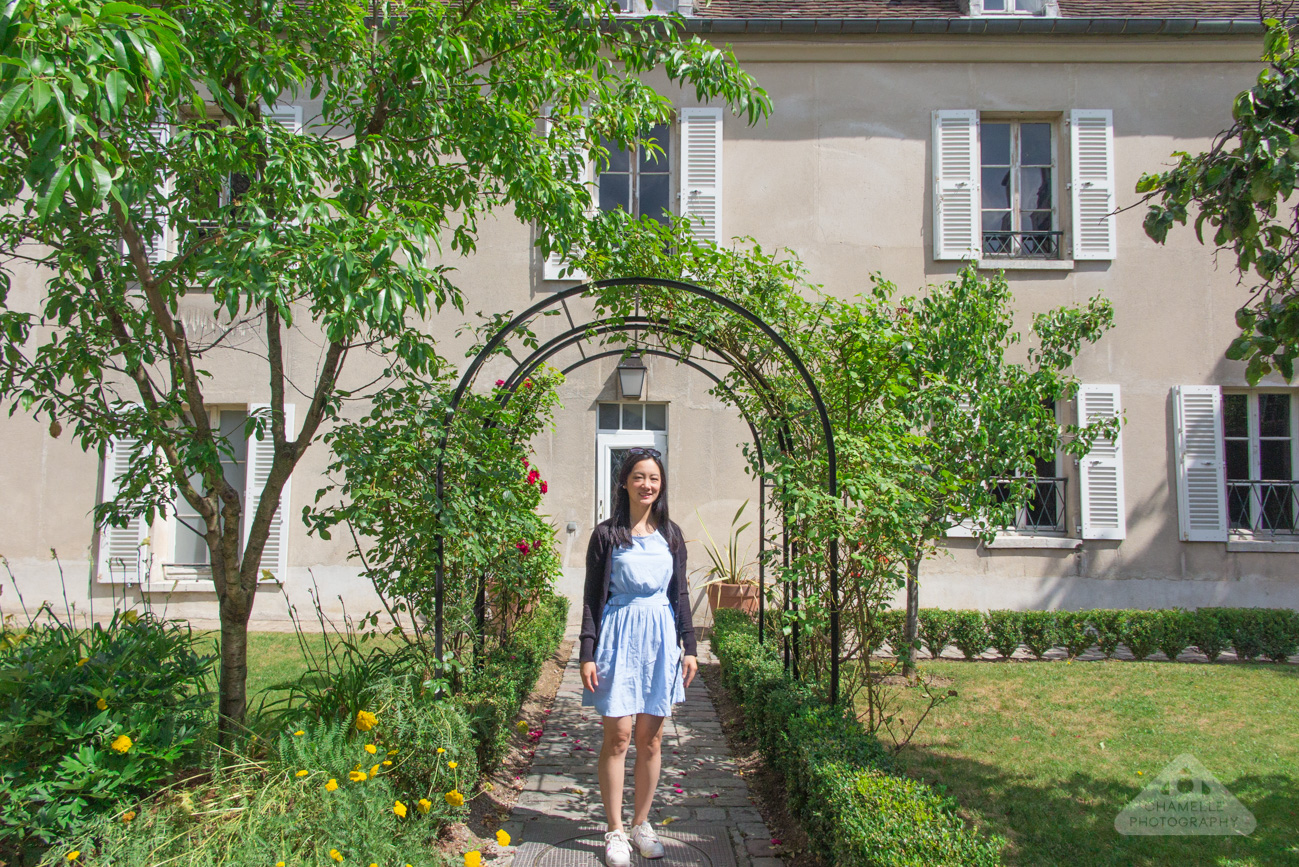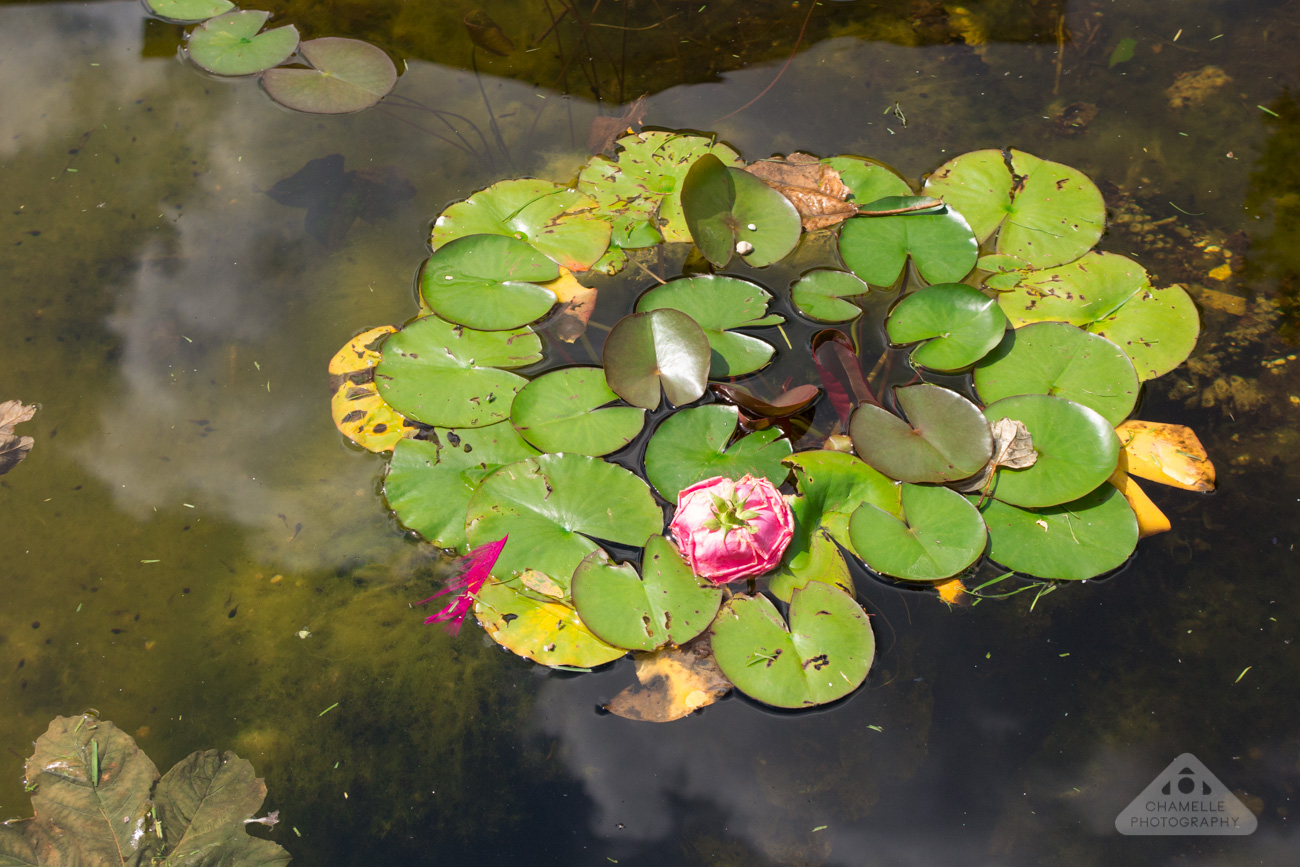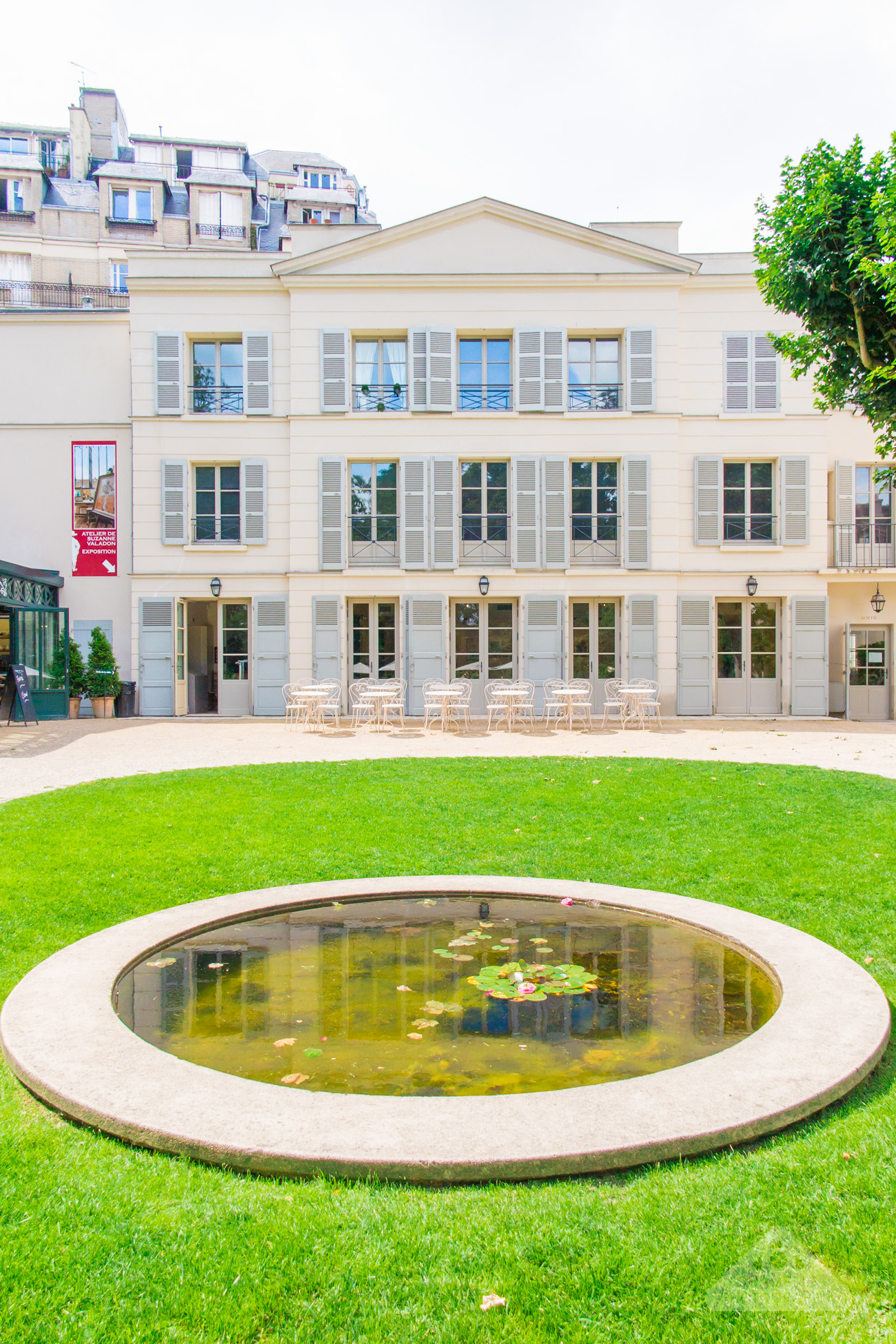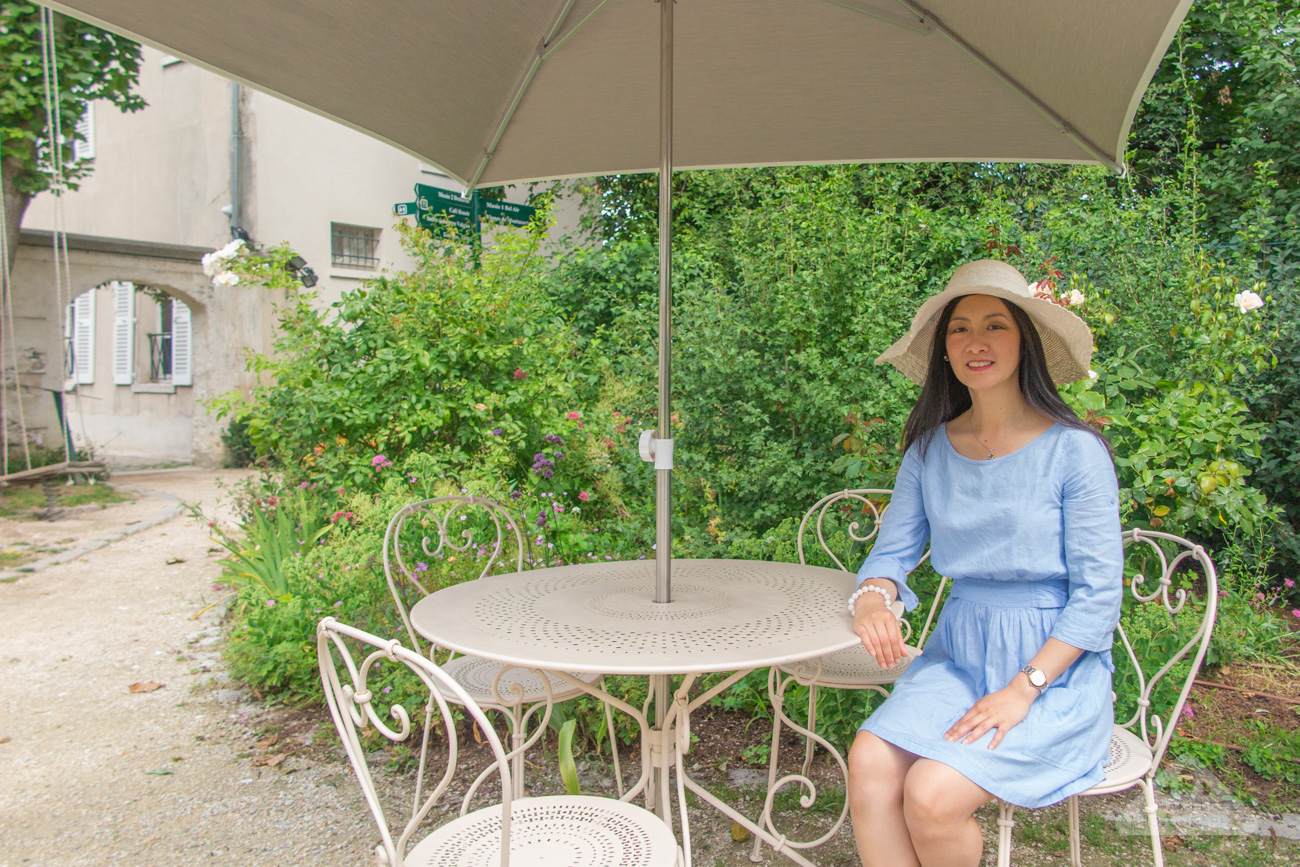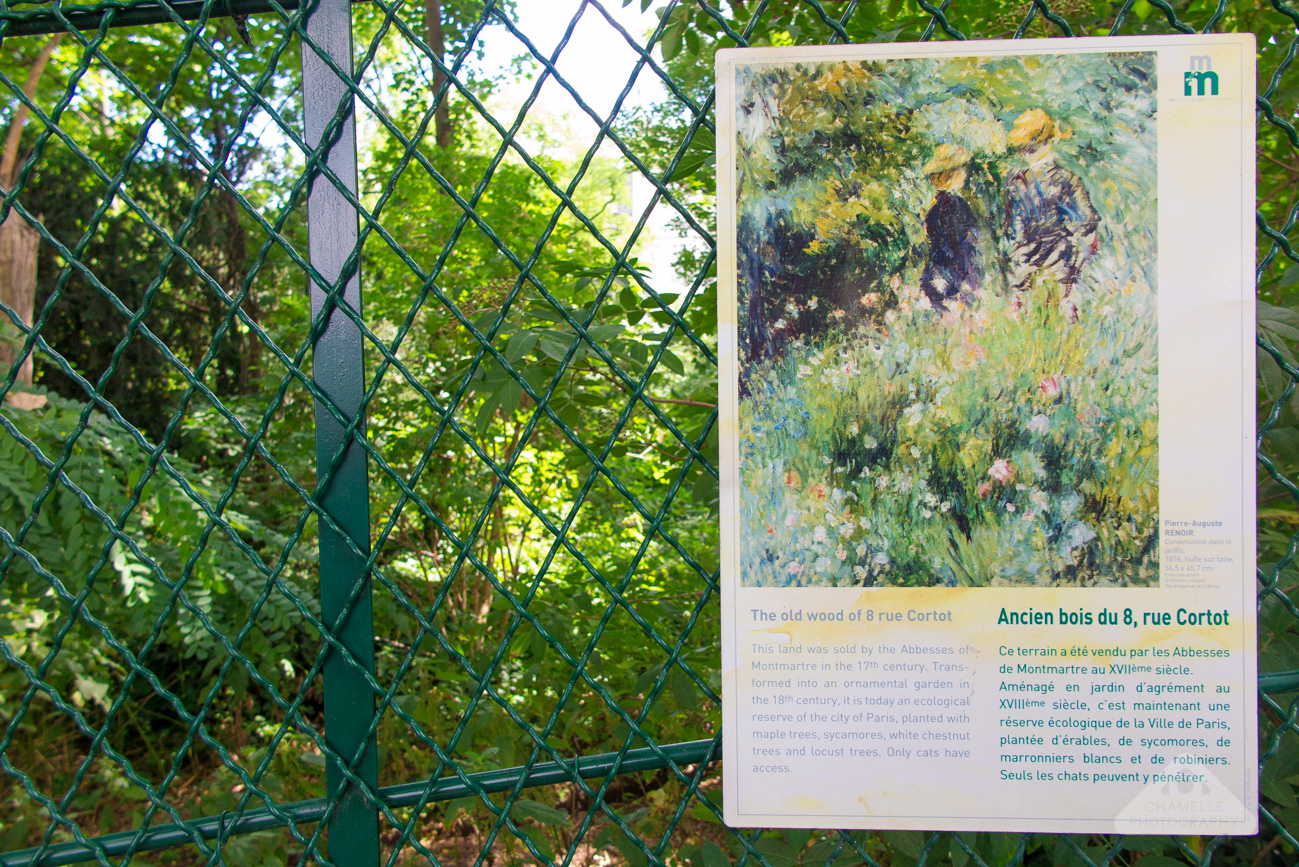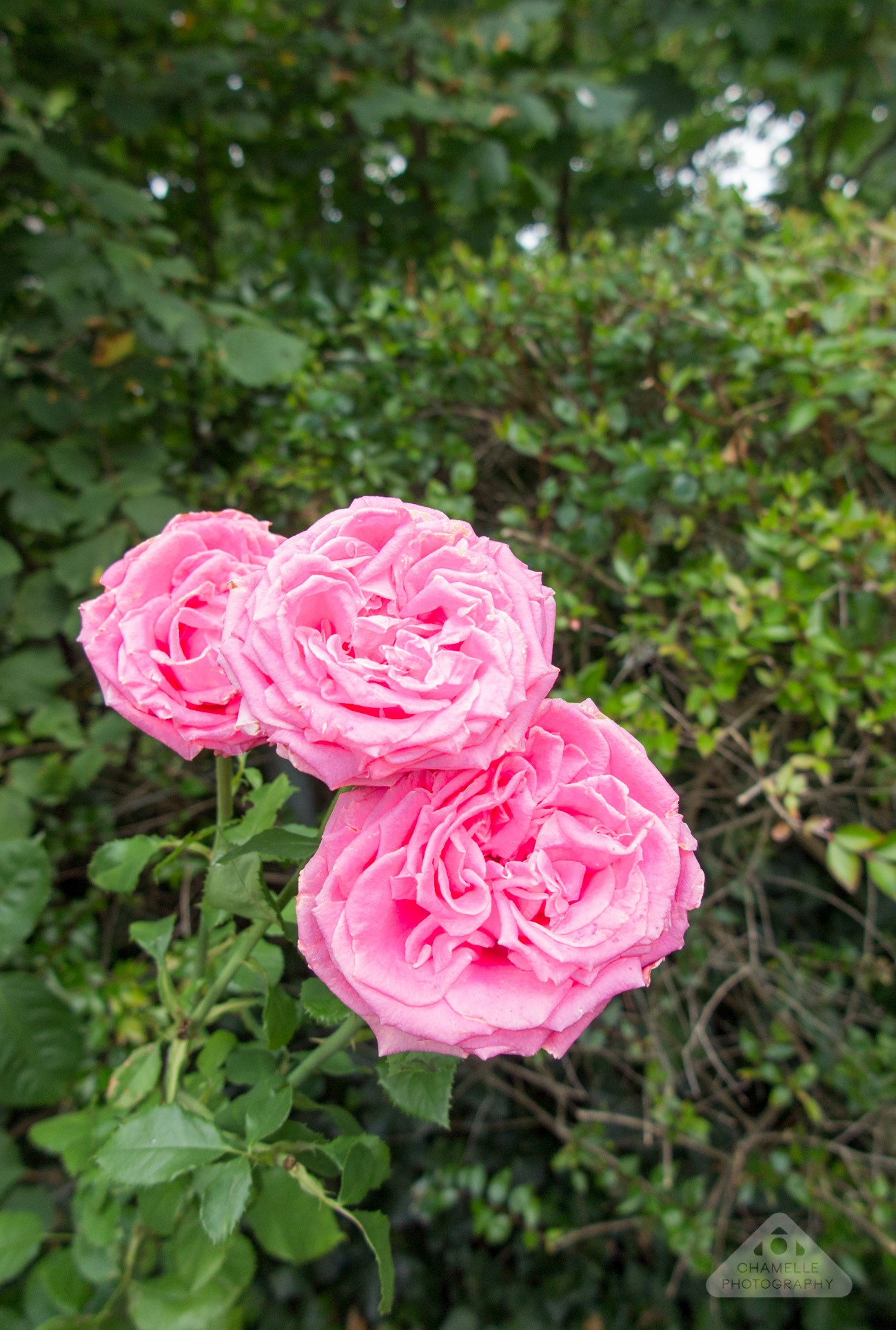 2. Renoir gardens – named after the painter who lived and painted there. The gardens go all around the museum and some places feature great views of Paris down below.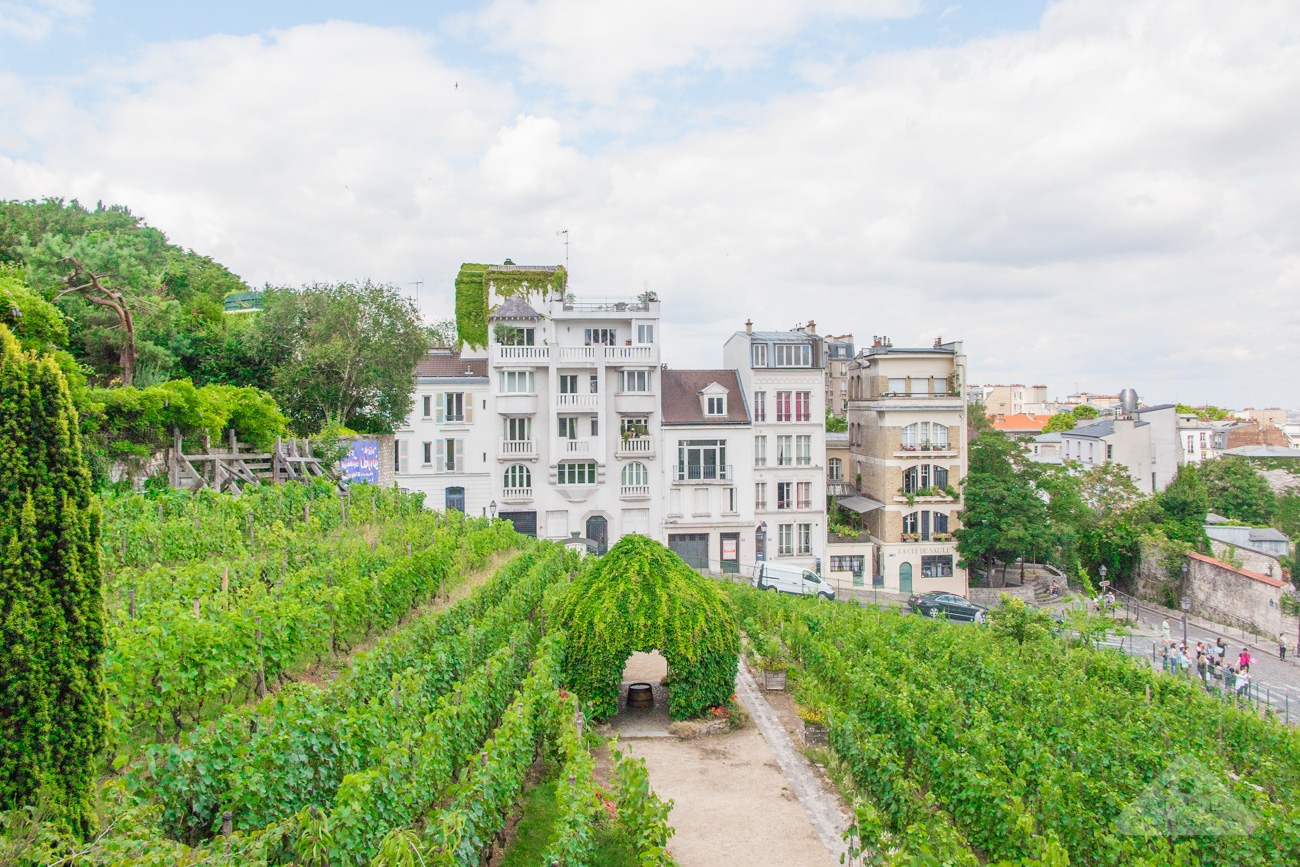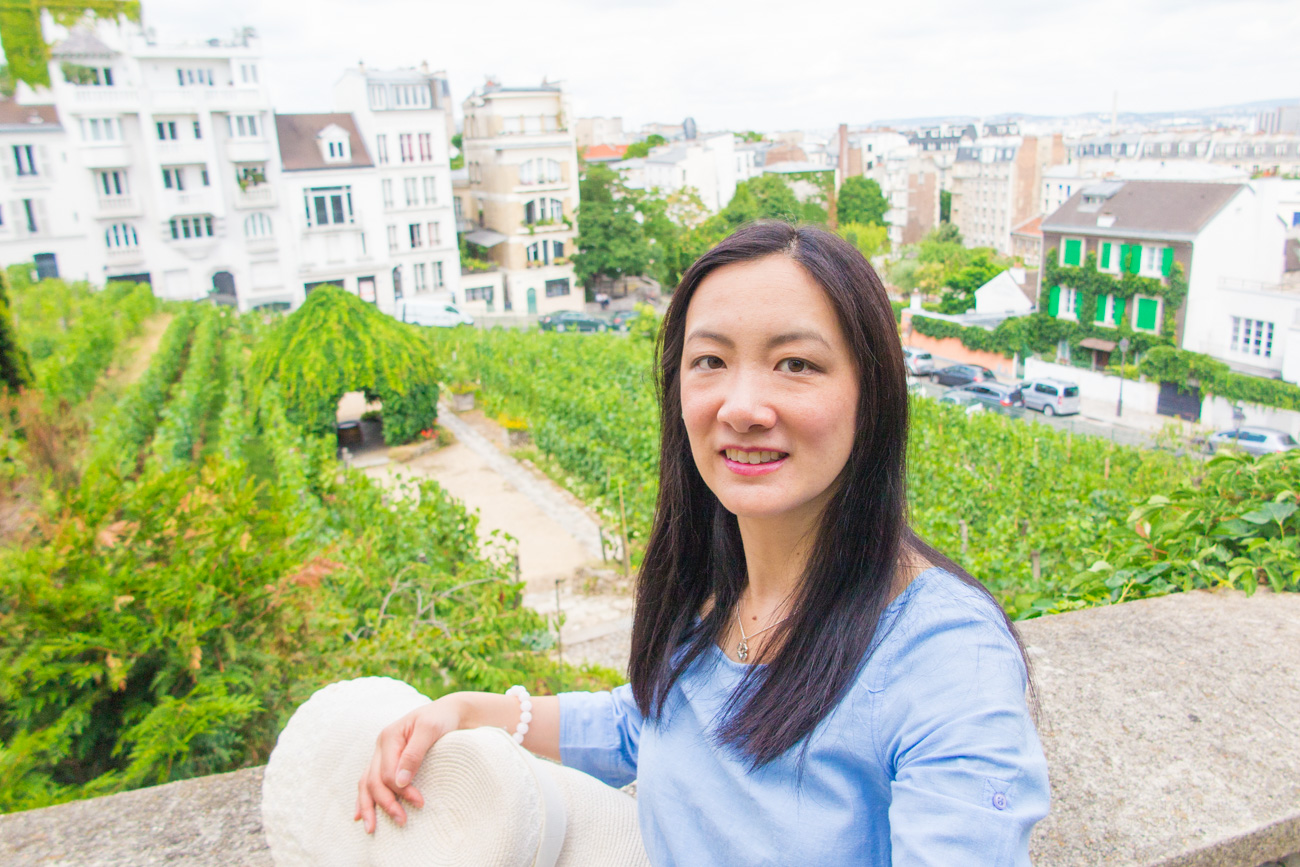 3. View of La Vigne du Clos Montmartre (Montmartre vineyards). Note you can also see this from the street down below but as the wall is so high, the view from the museum is the BEST and only view you can get of the vineyards as they are not open to the public.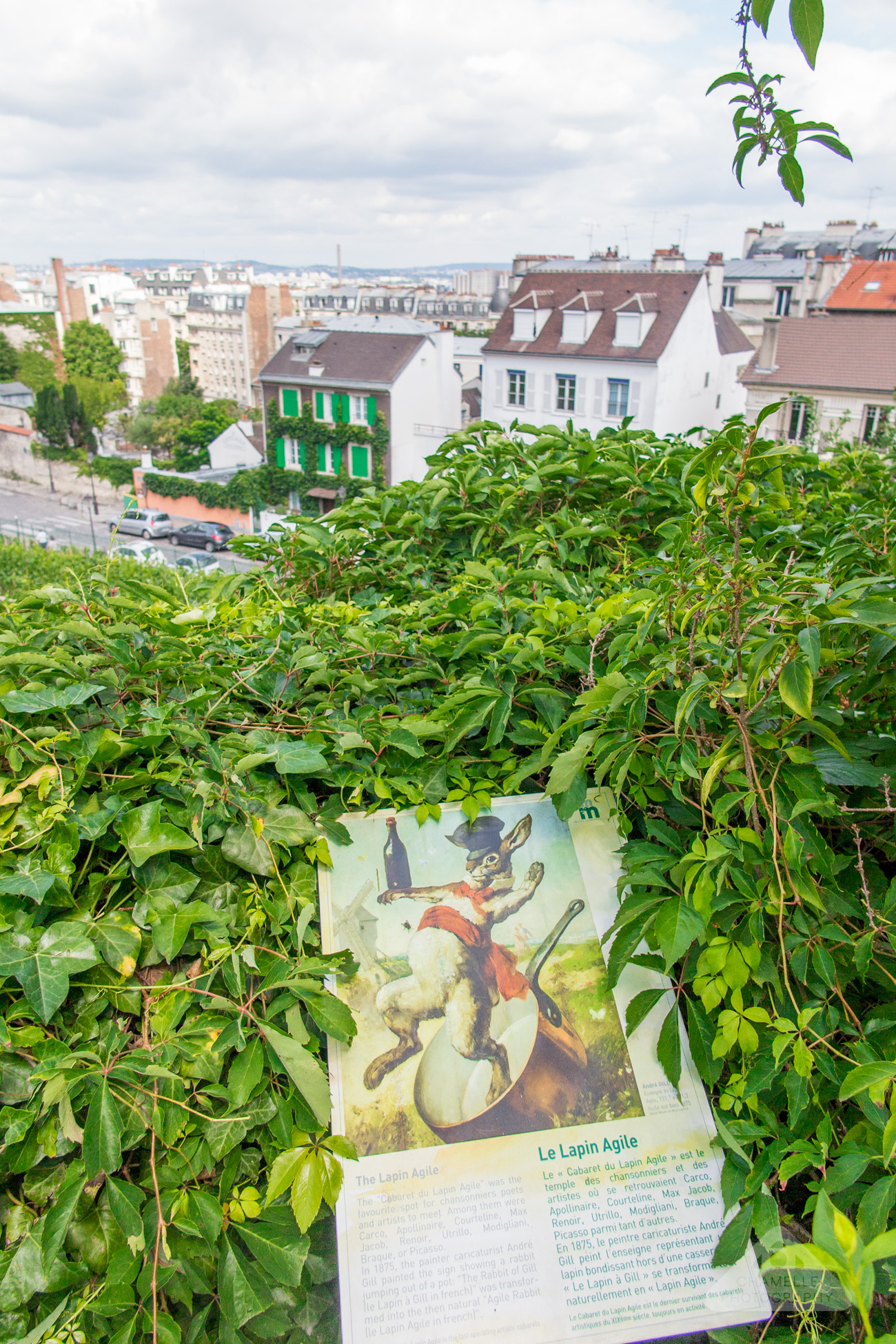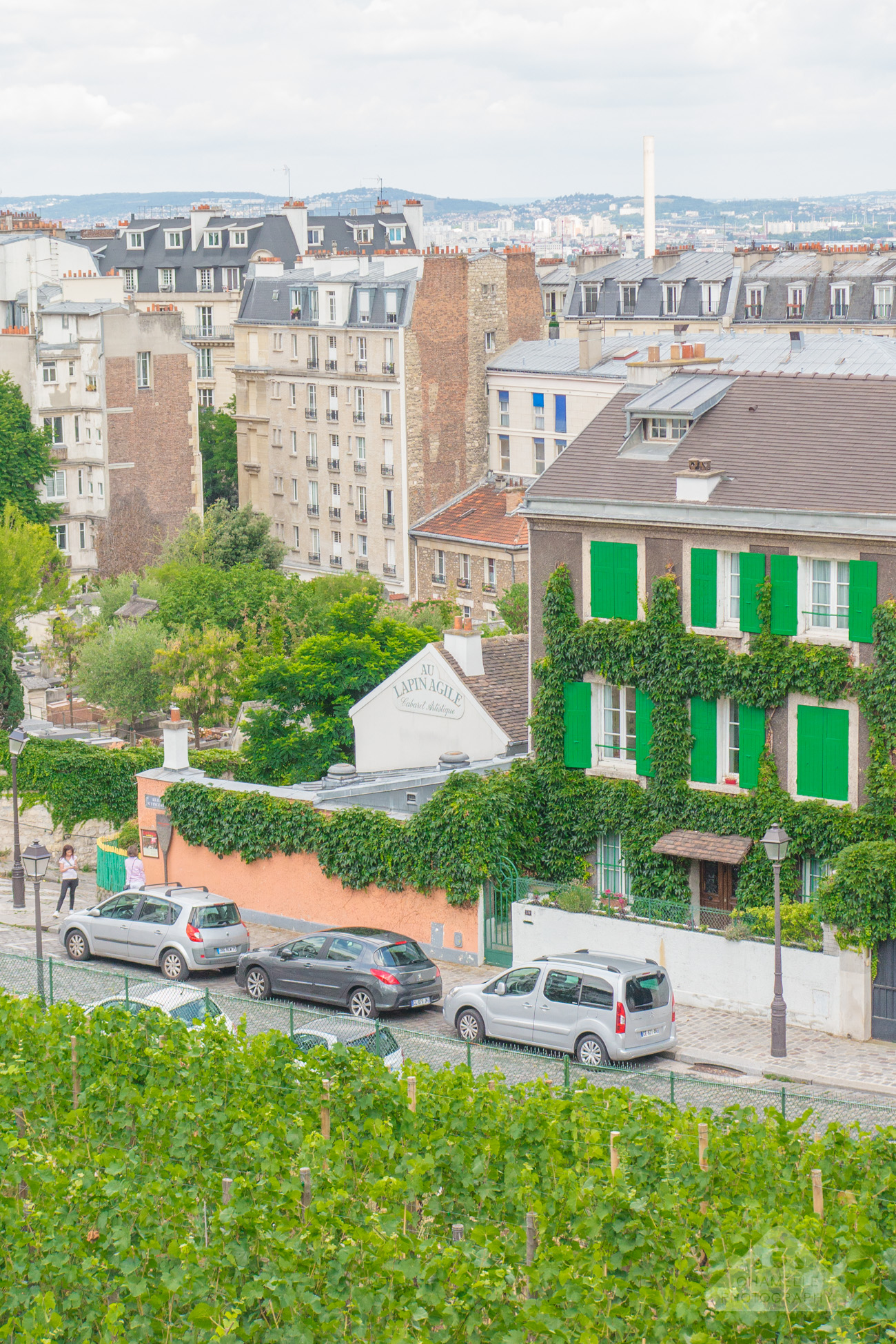 4. View of the Lapin Agile – This was/is a famous cabaret. It's name is a play on words. The mascot/logo of a rabbit was painted by André Gill, and the rabbit was known as "Le Lapin à Gill" (Gill's Rabbit) but the name was later changed to Lapin Agile which has the exact same sound and means Agile Rabbit.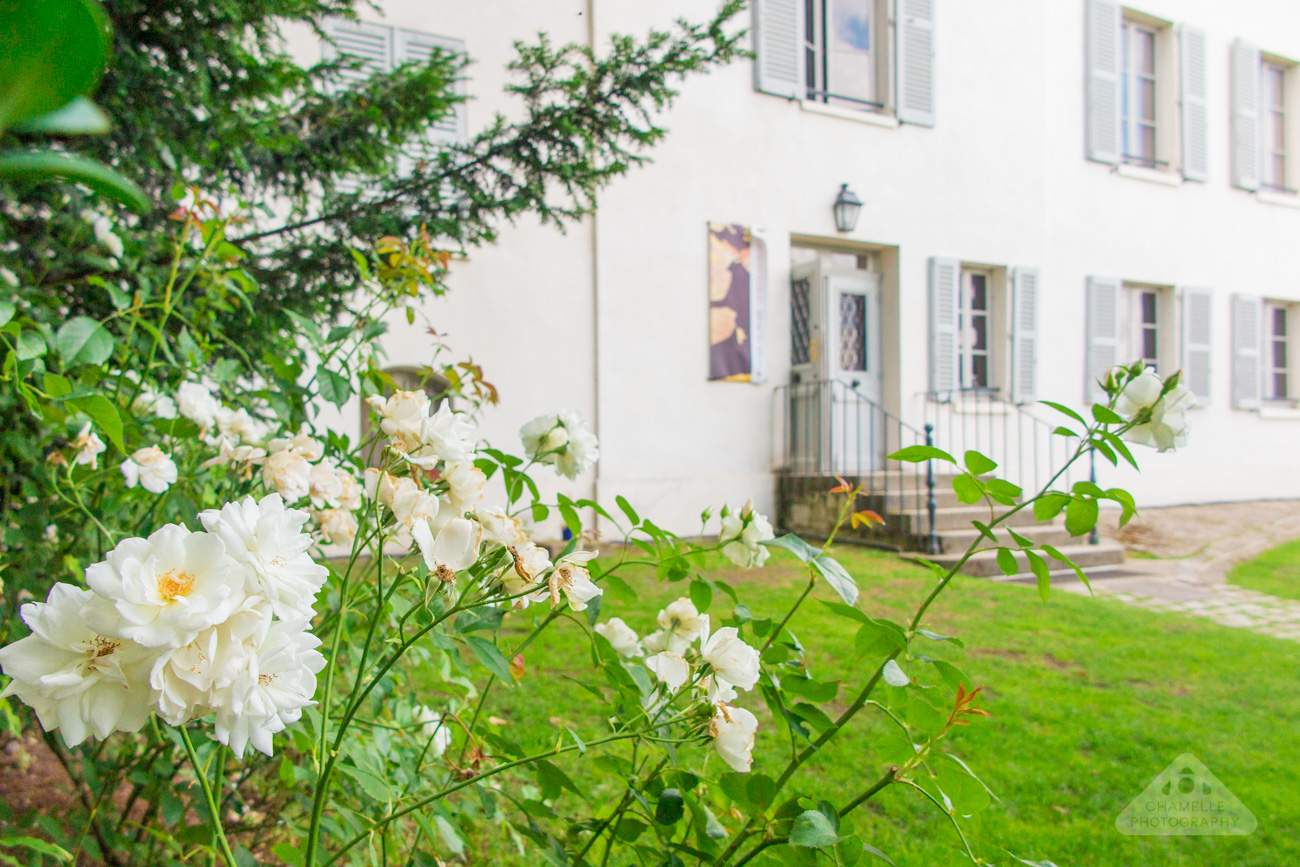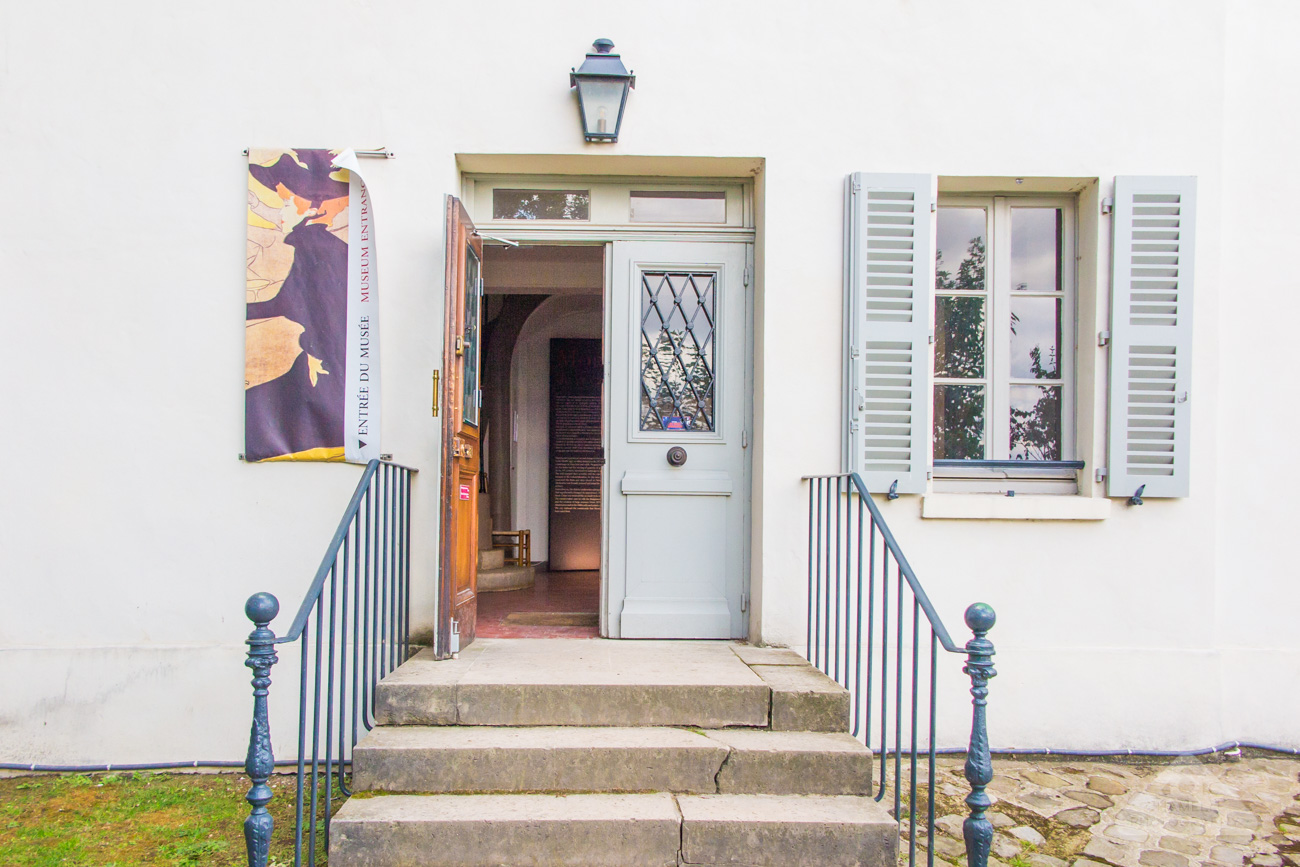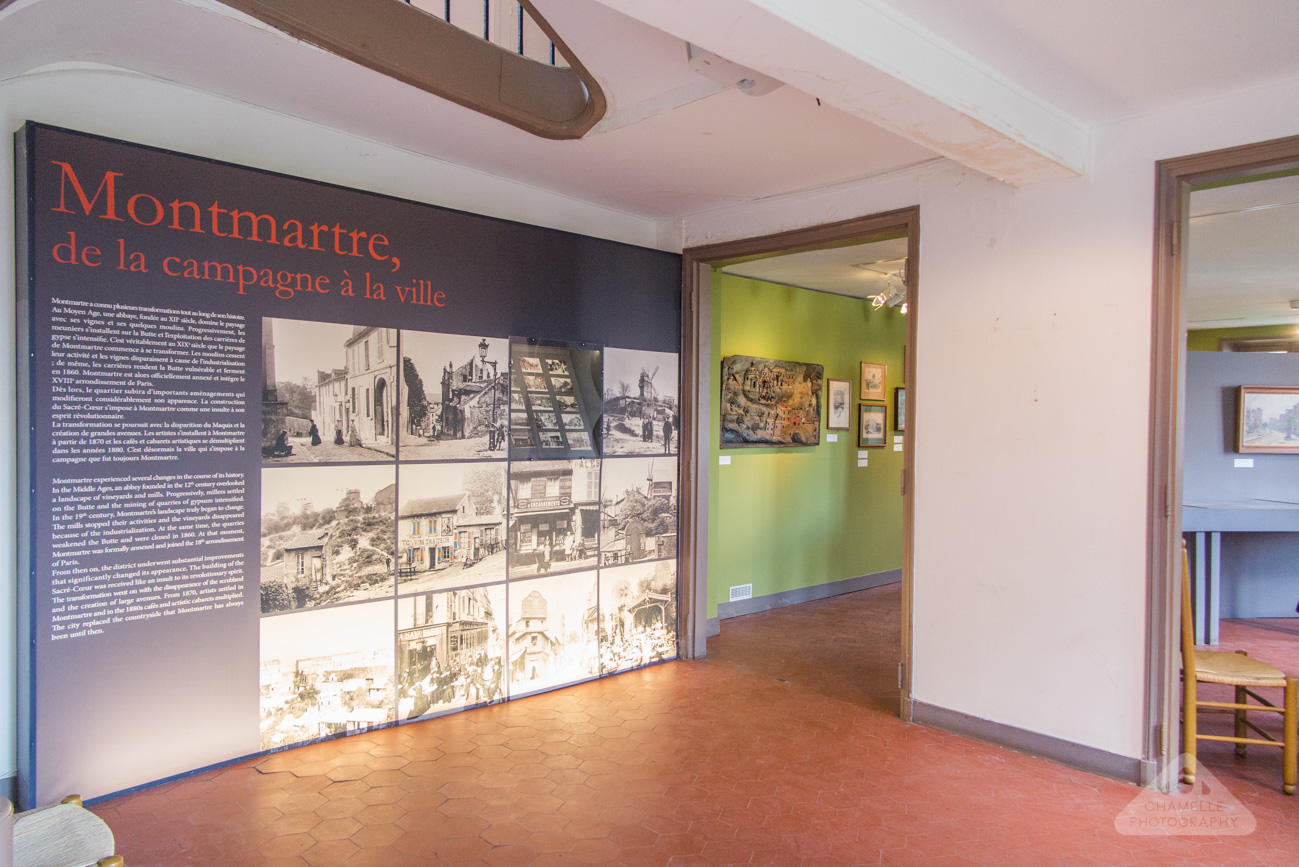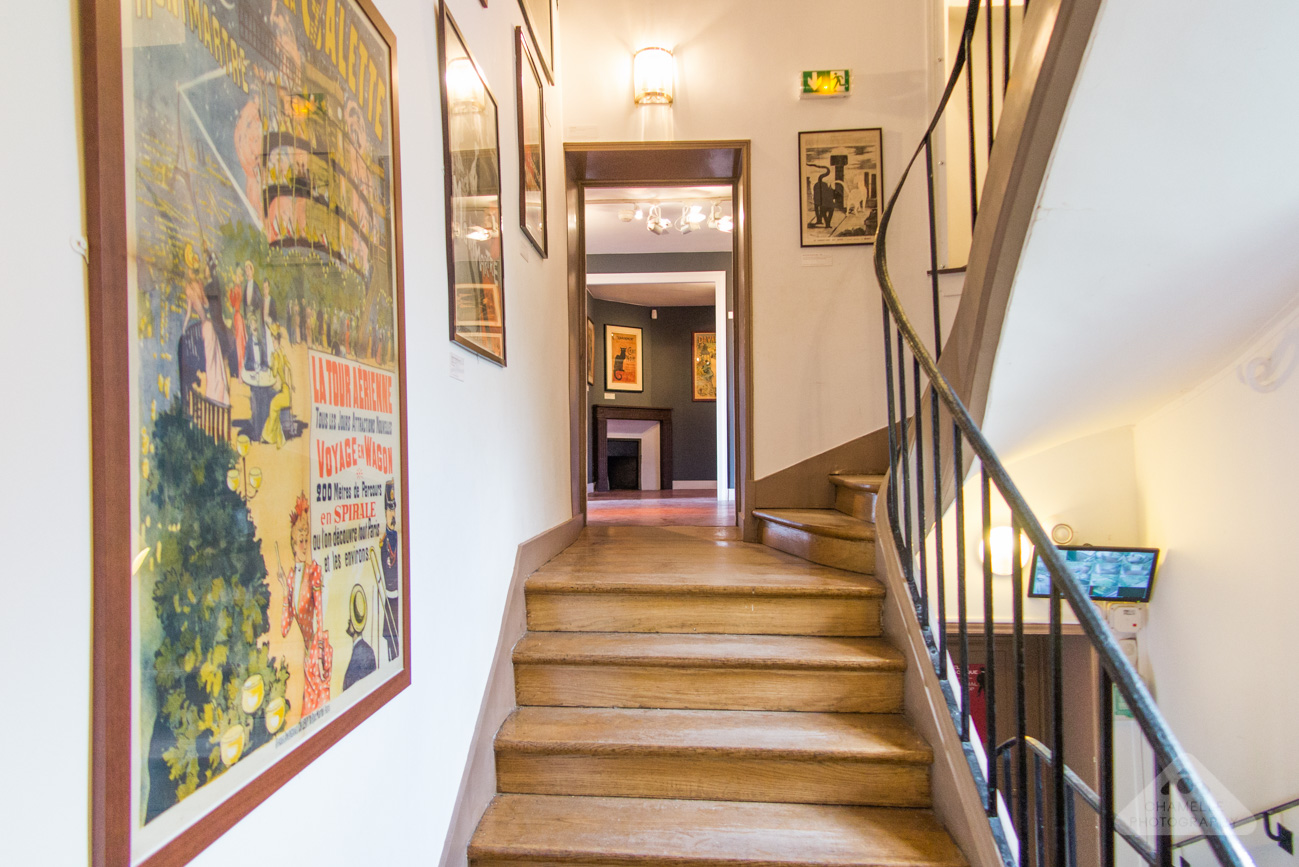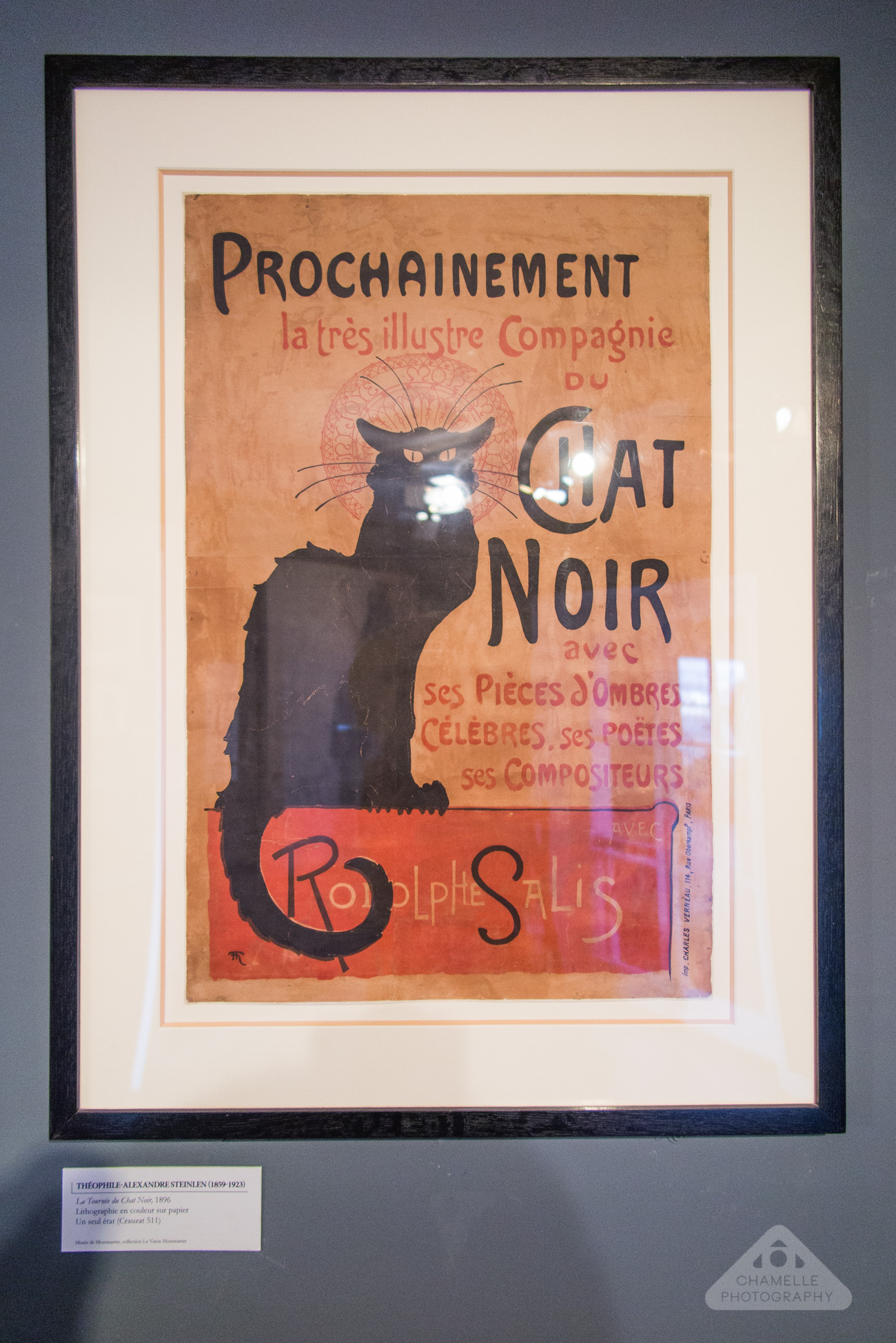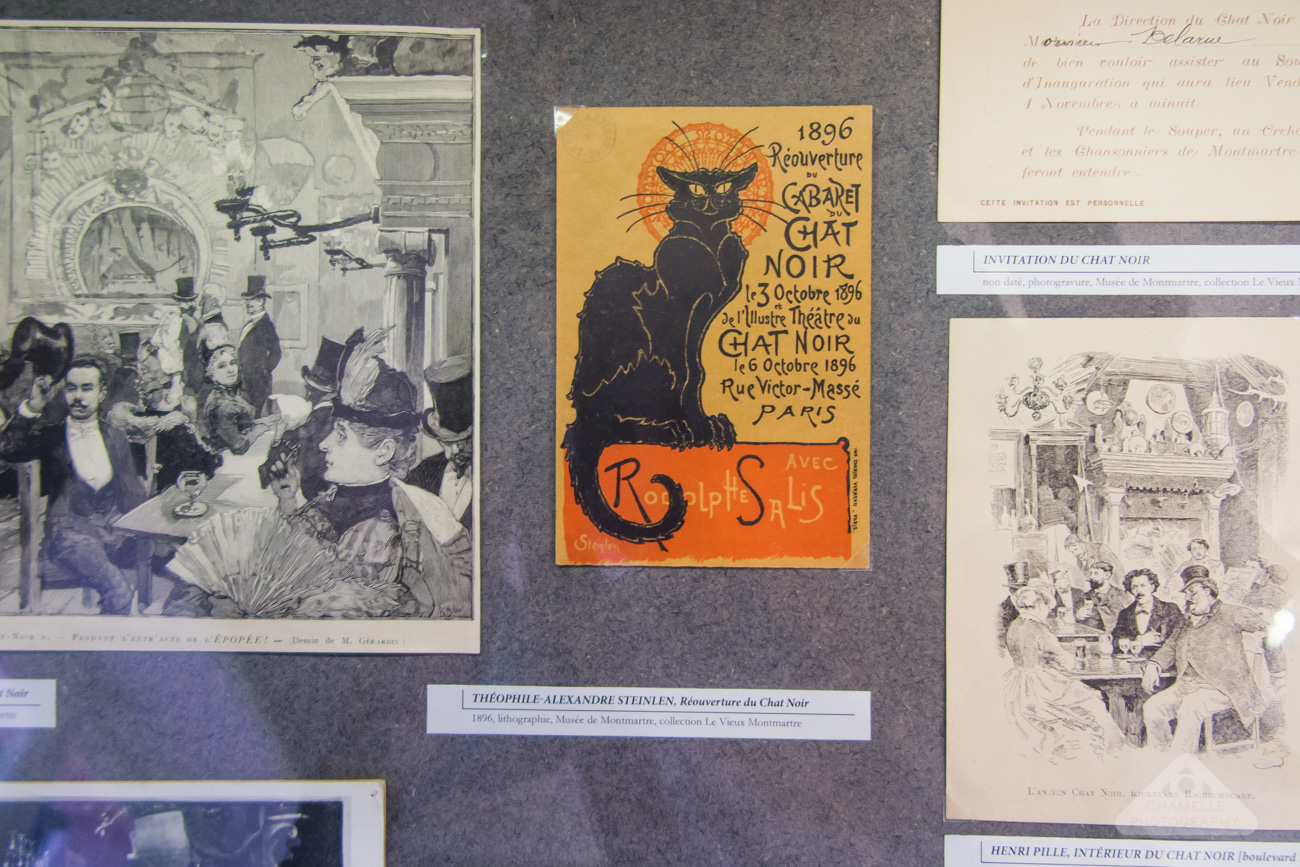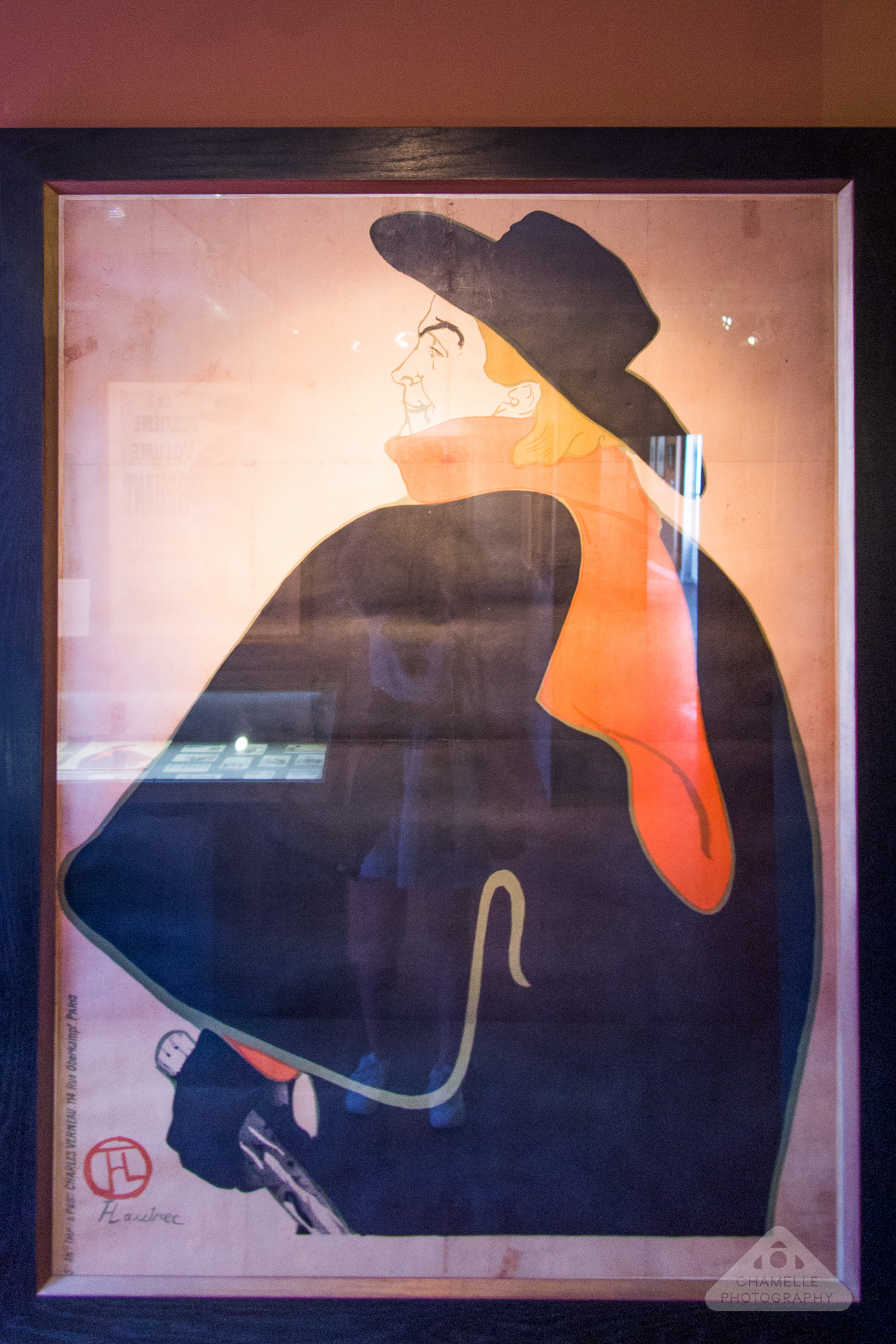 (above) Aristide Bruant dans son cabaret (Aristide Bruant in his cabaret), Toulouse-Lautrec, 1893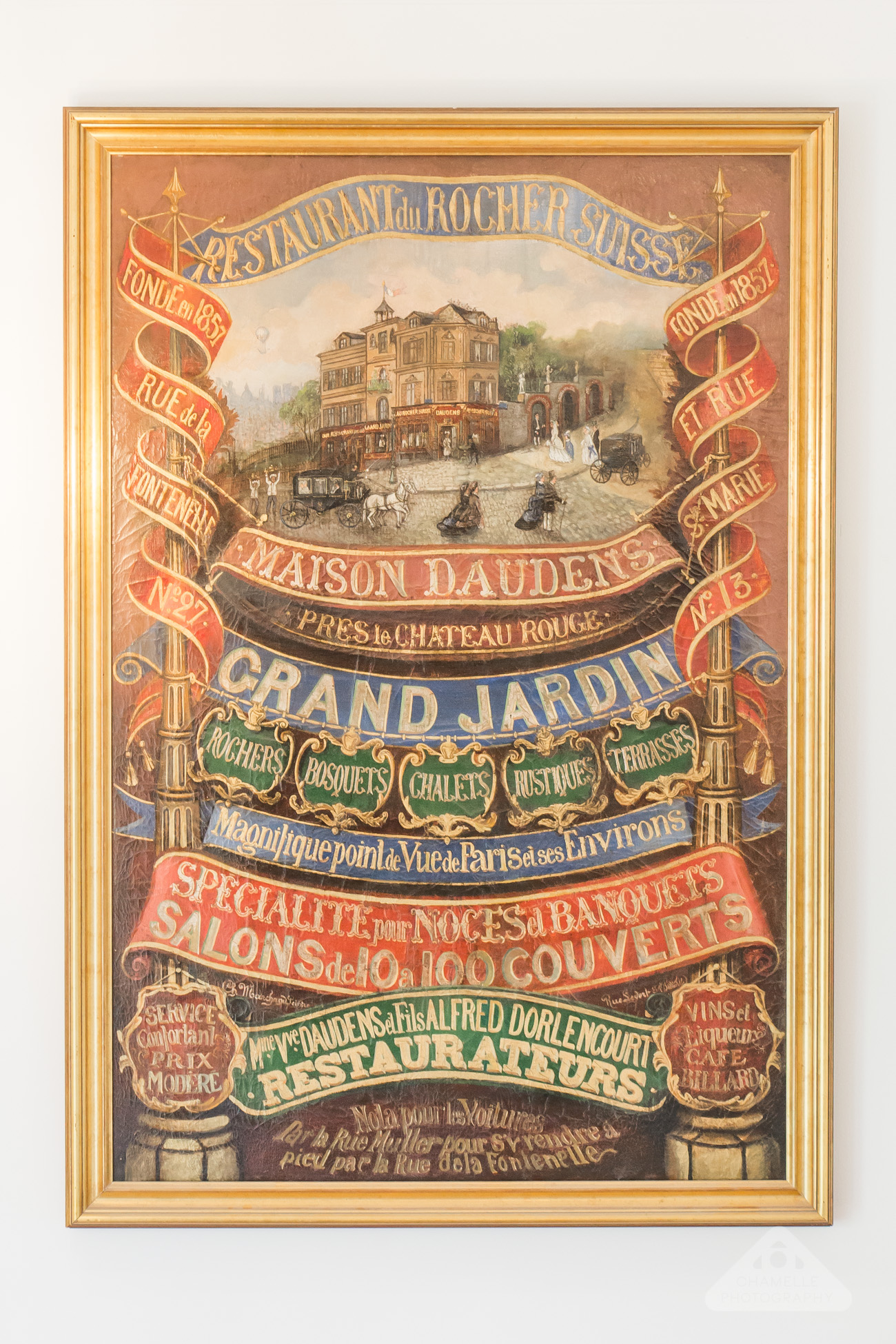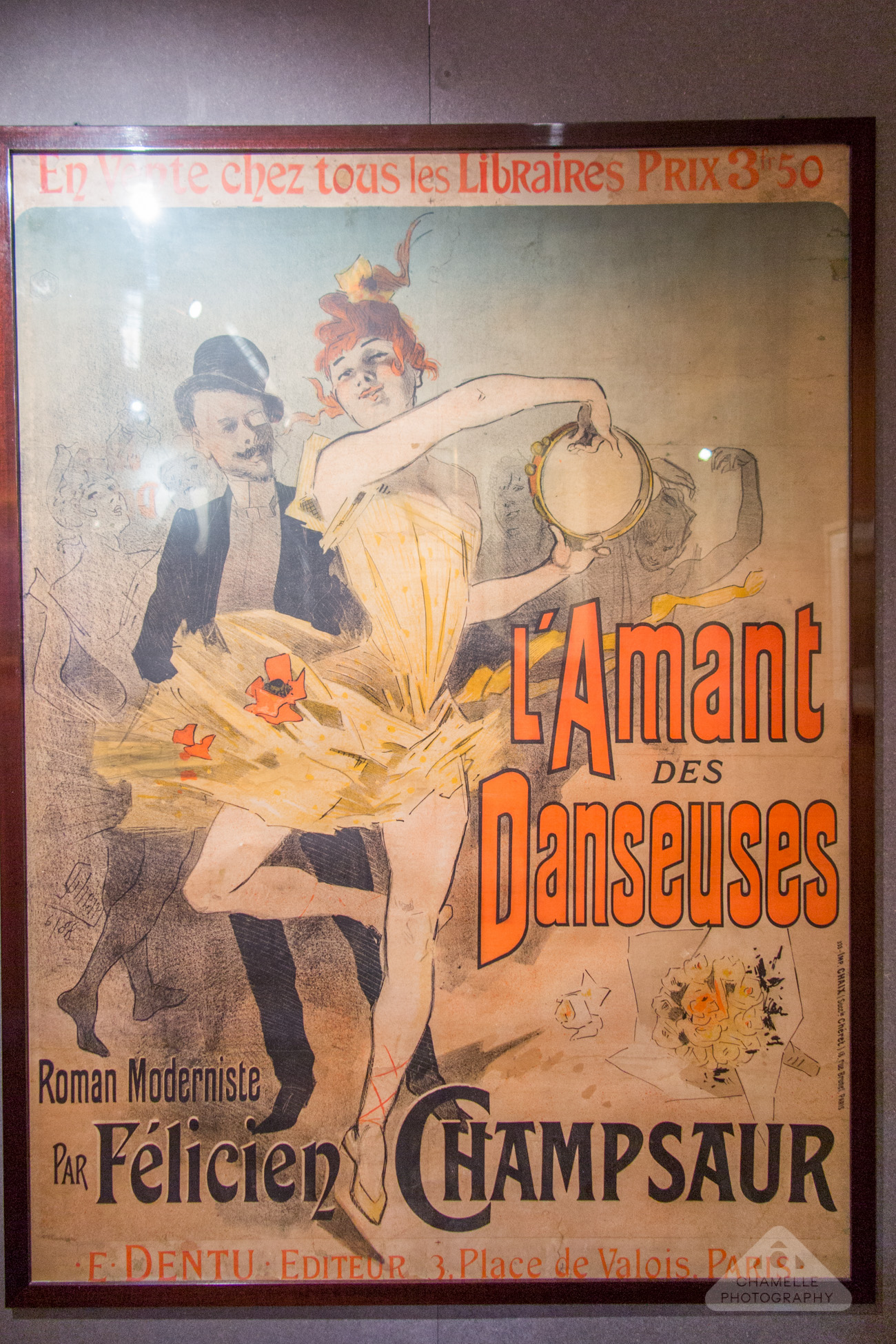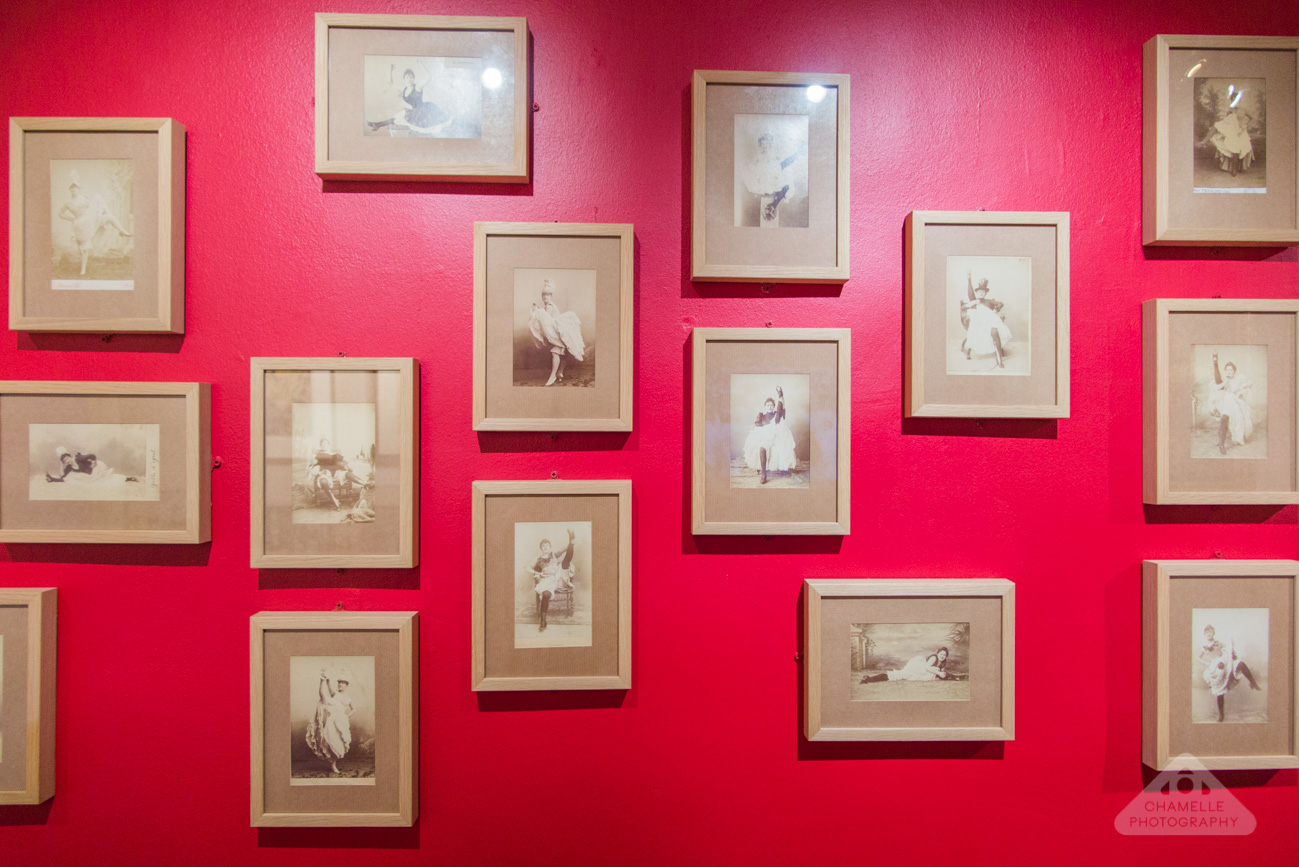 (above) Moulin Rouge dancers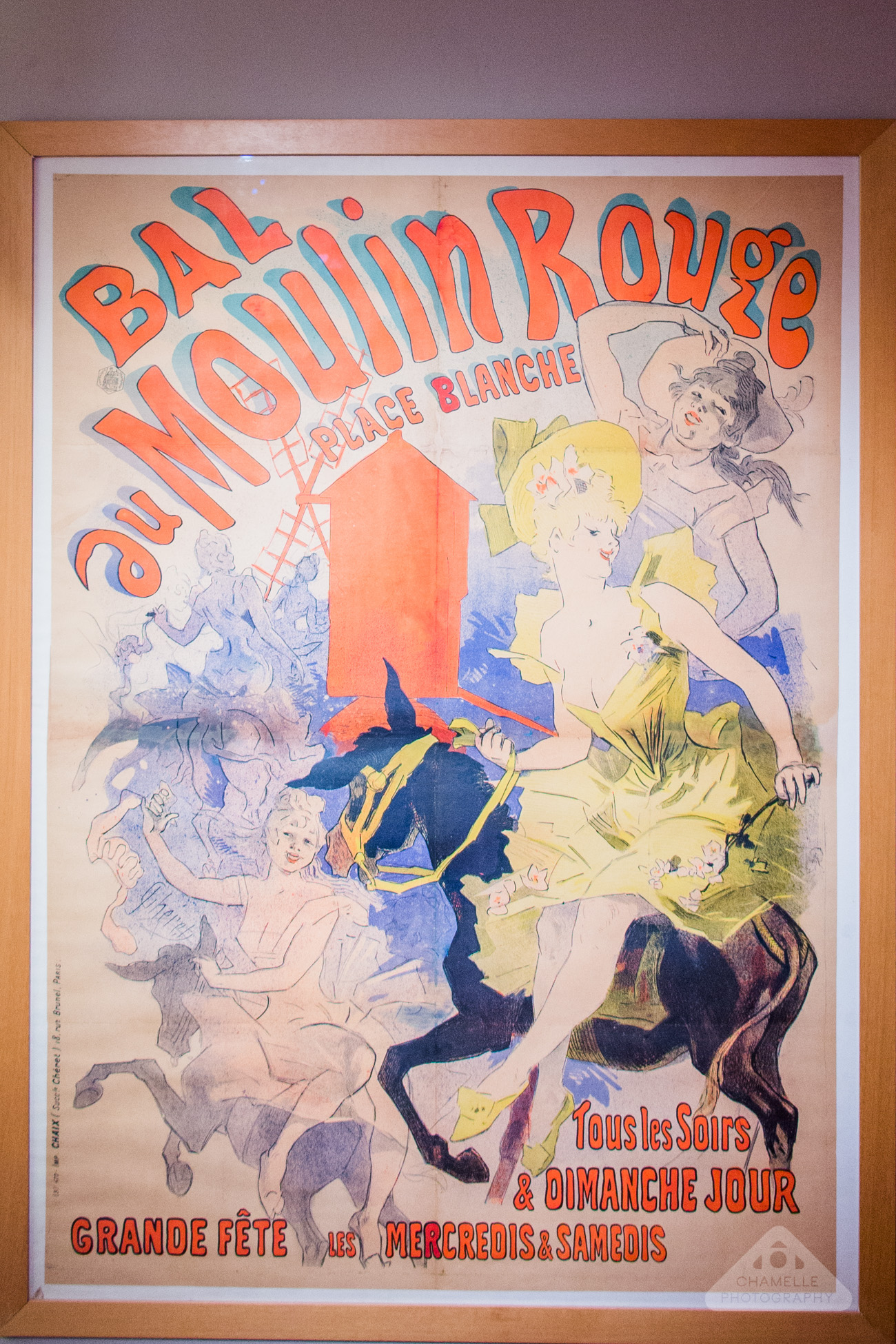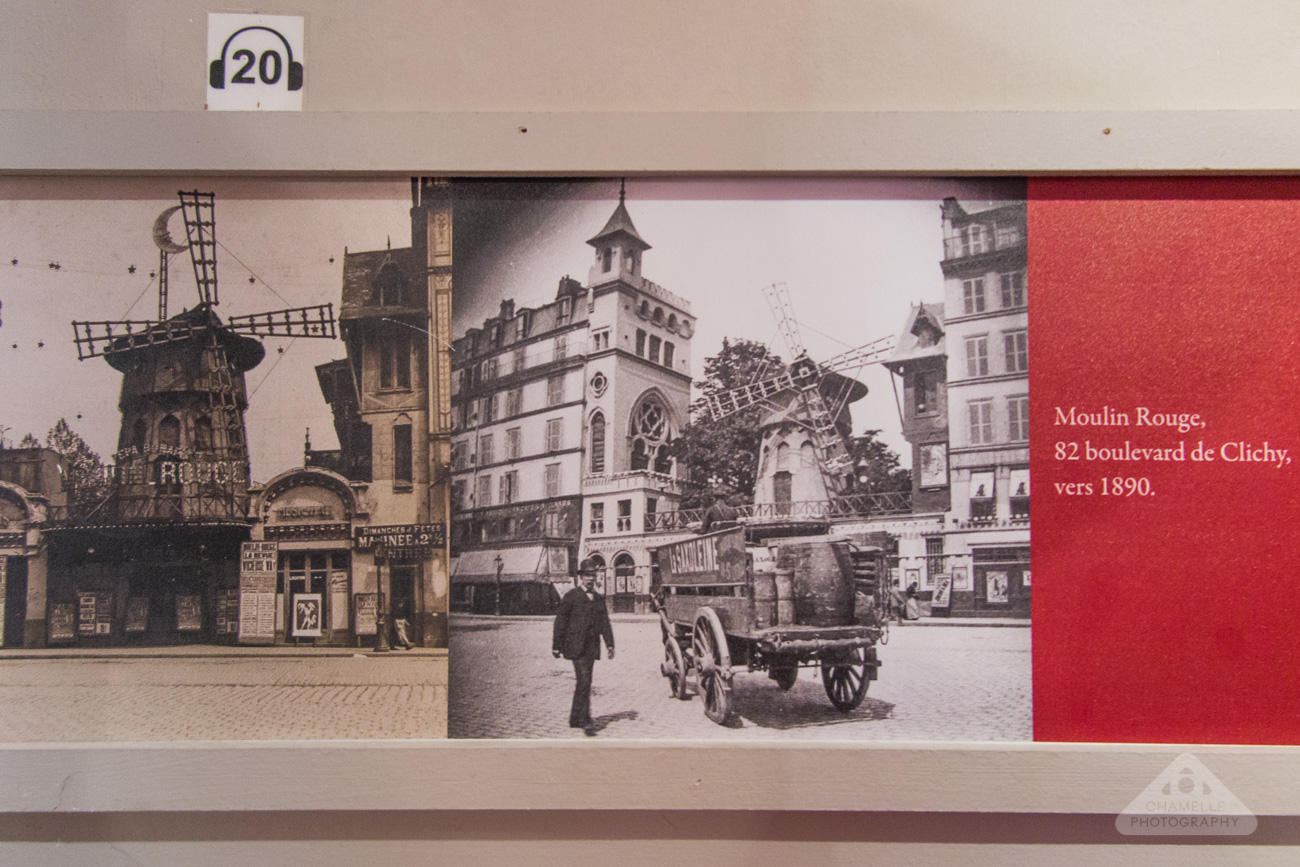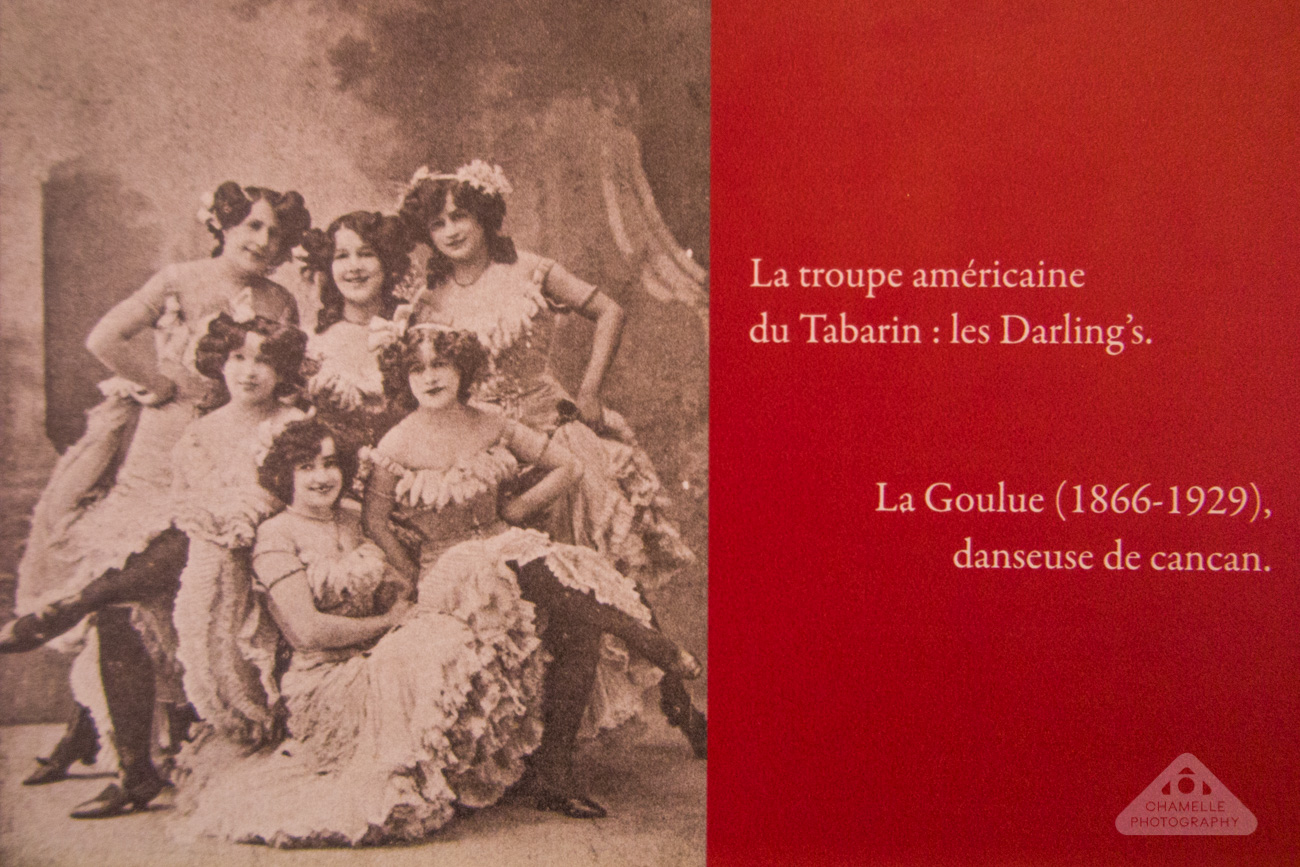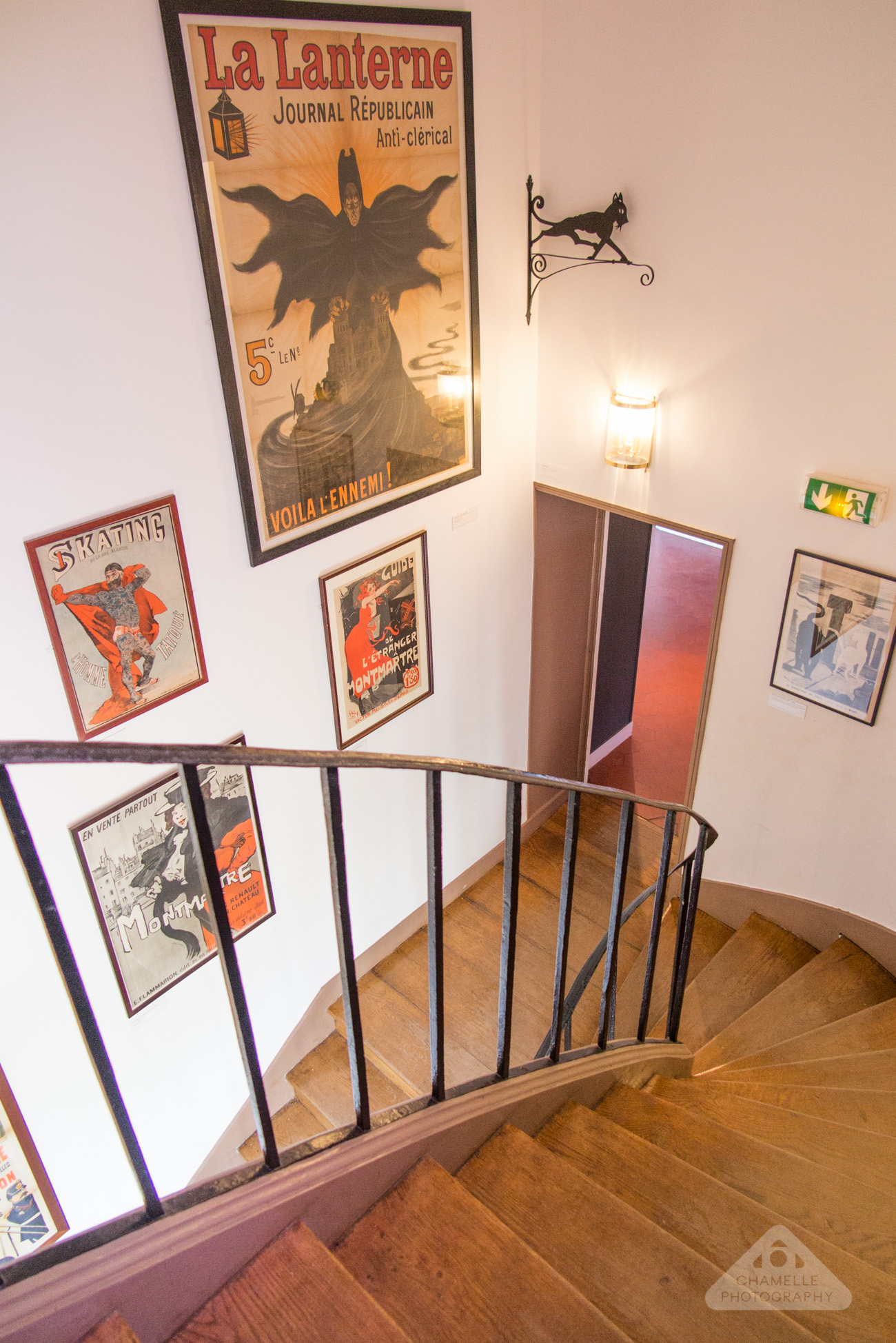 5. The permanent collection – Housed in a gorgeous old building, the permanent collection features old artworks, posters, photos and videos showing the history of Montmartre and the work of those who lived and worked there. The famous Le Chat Noir (The Black Cat) posters by Théophile Steinlen can be found here. As a graphic designer and lover of all things vintage, I was so impressed by the beautiful vintage posters.  Some original Henri de Toulouse-Lautrec paintings can also be found in this building.

6. The Swing – In 1876 Pierre Auguste Renoir painted the now famous painting La Balançoire (The Swing) in the Montmartre Museum's gardens. (The painting can be seen in the Musée d'Orsay). They've added a swing so you can be the girl on the swing too! 😉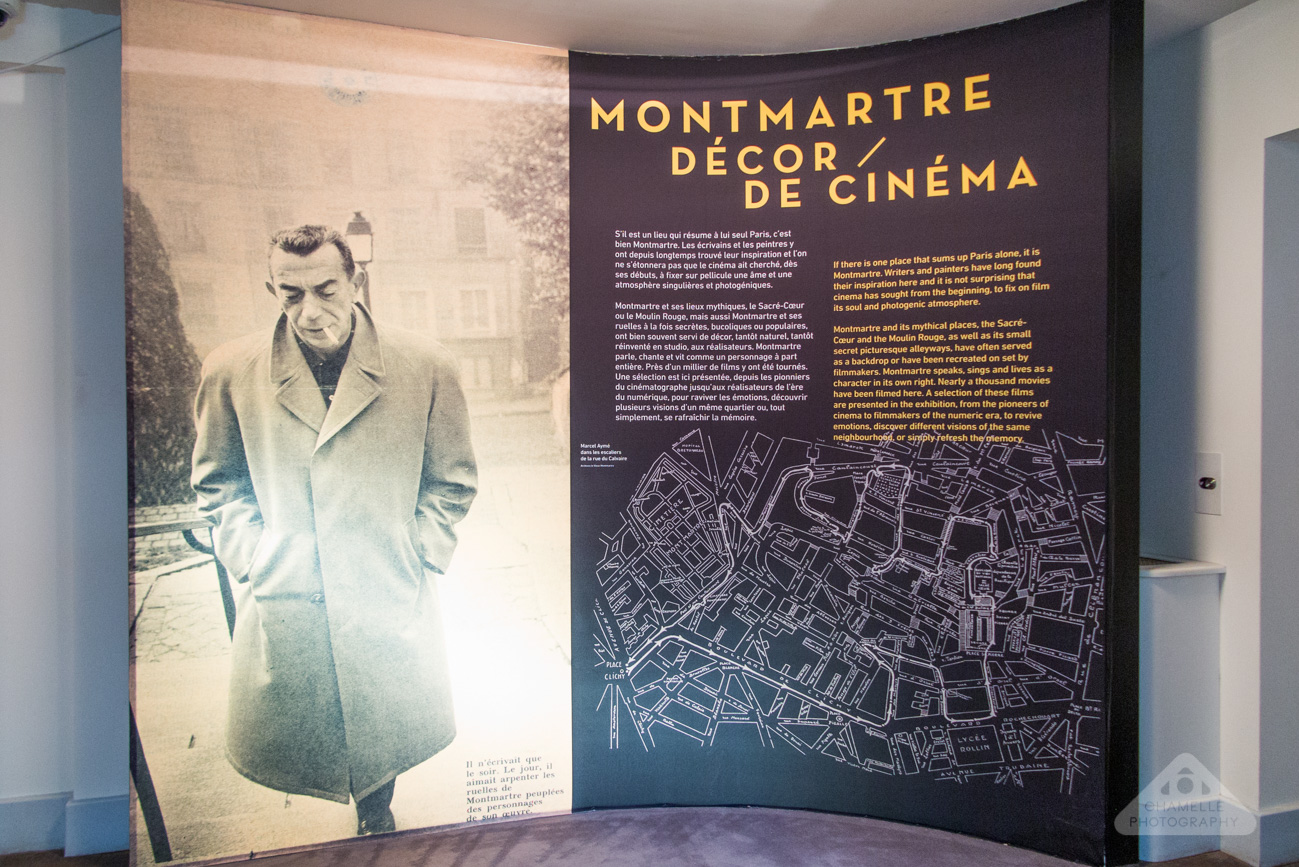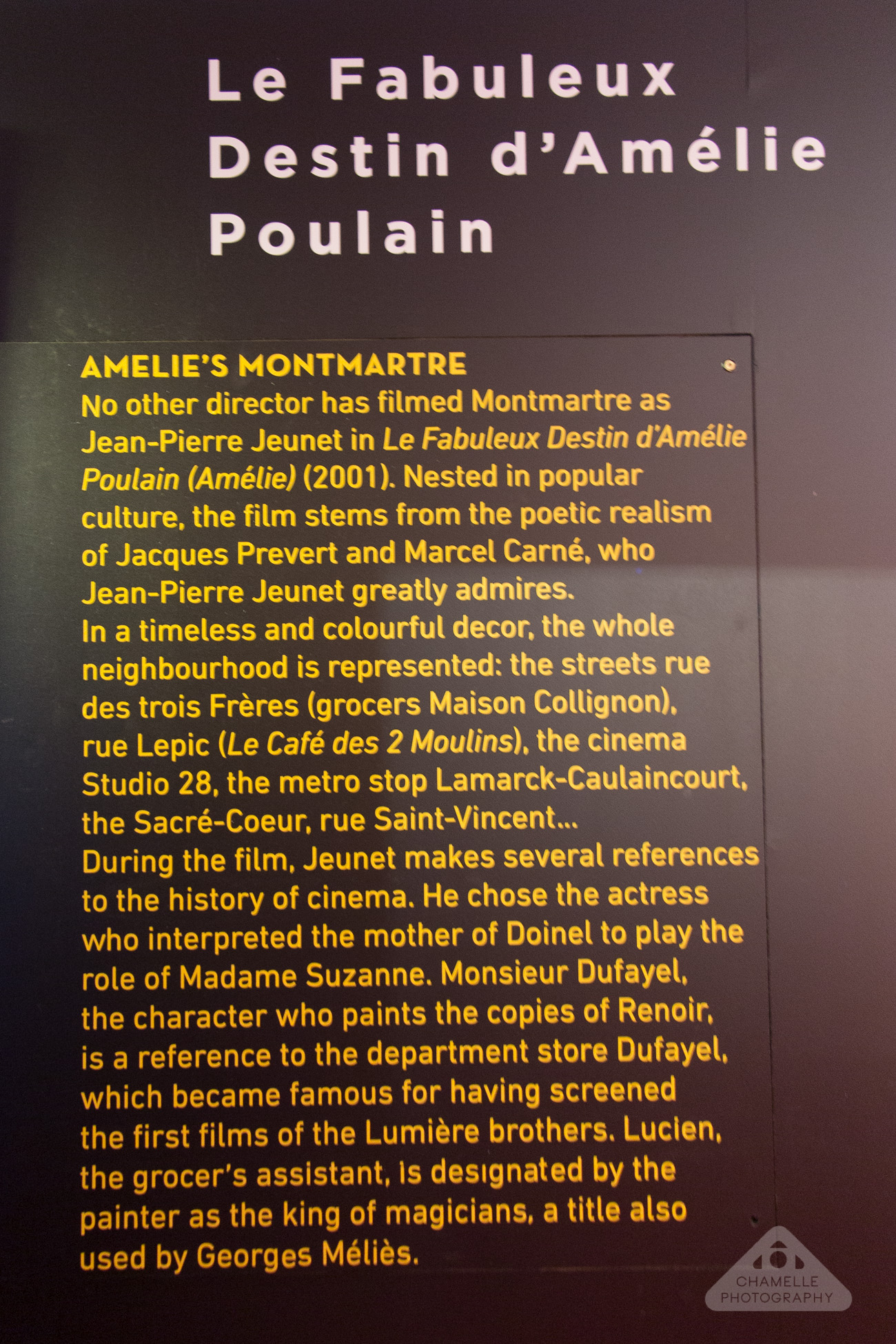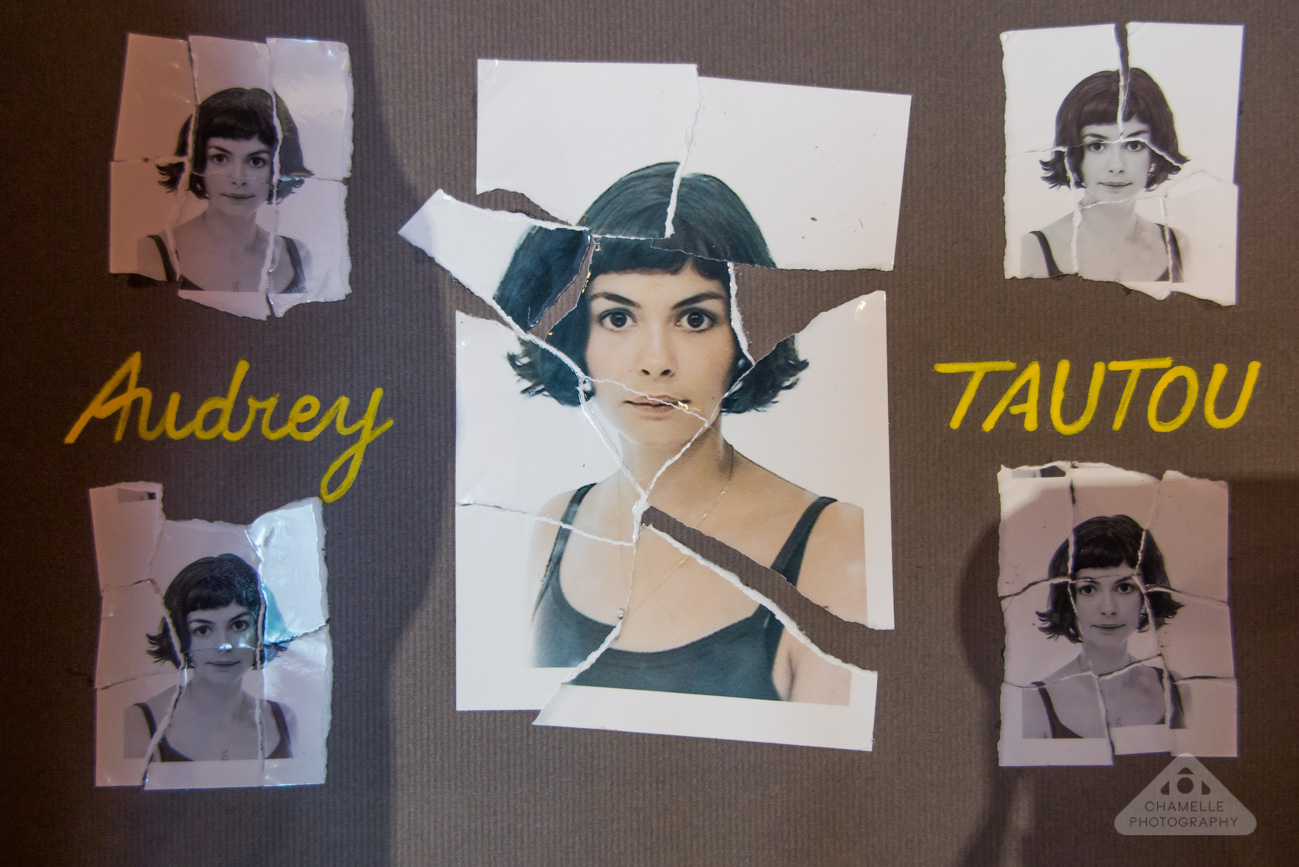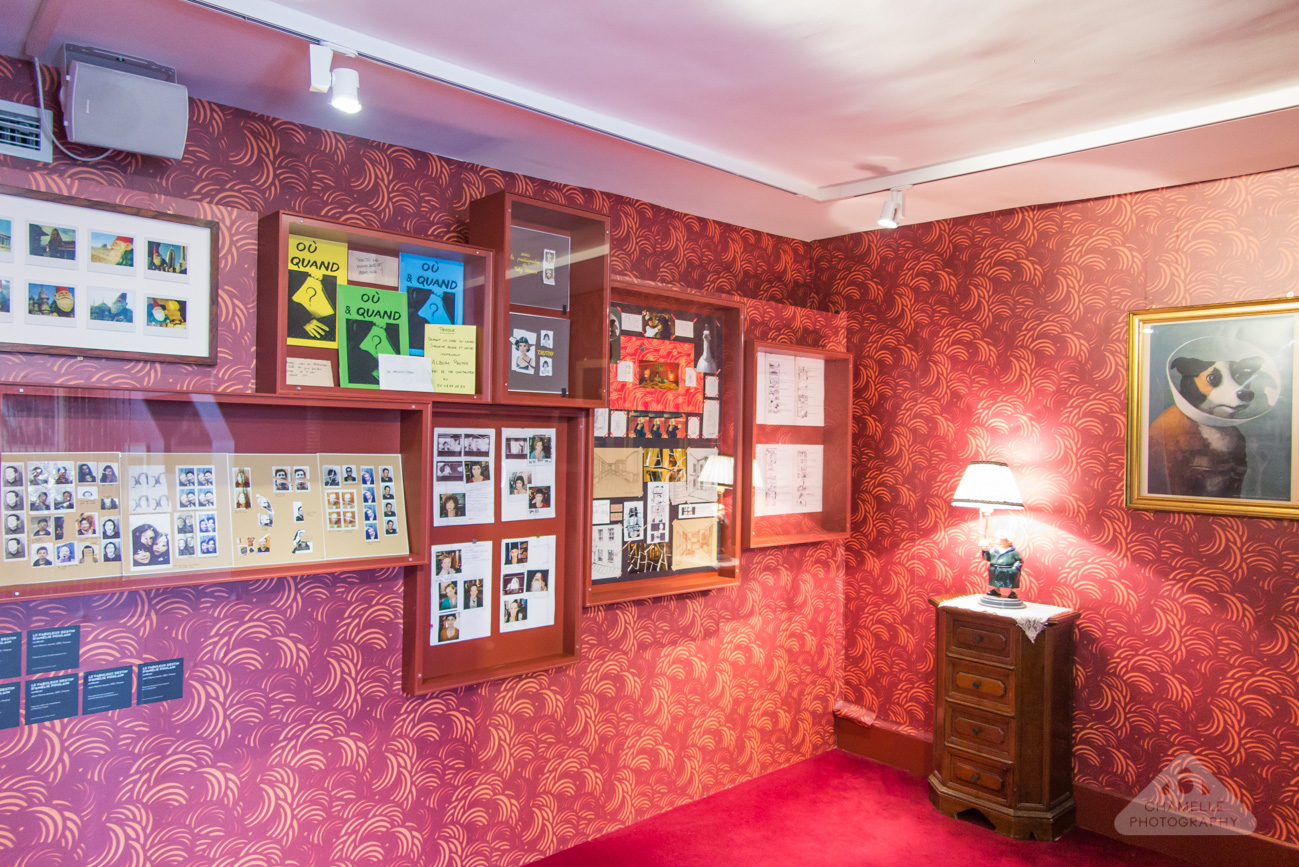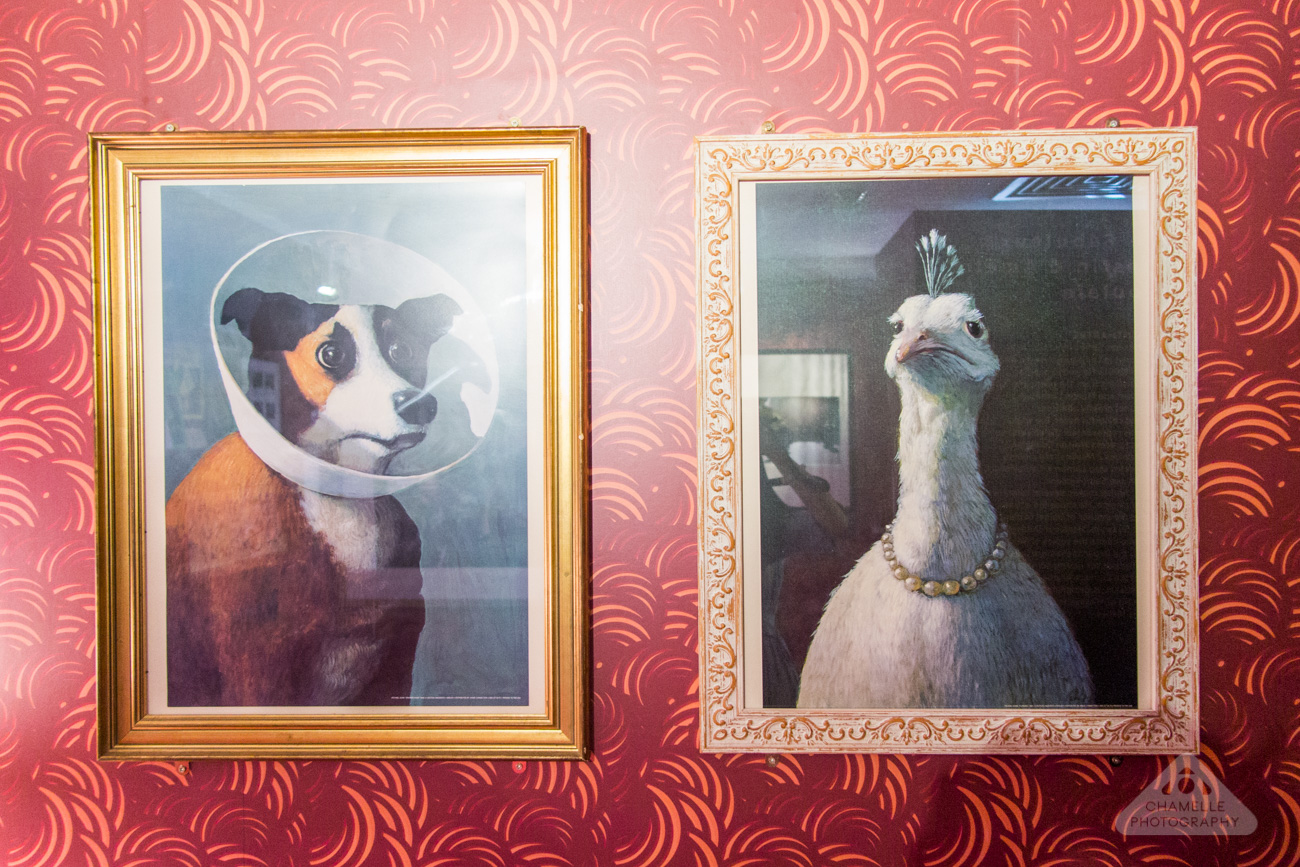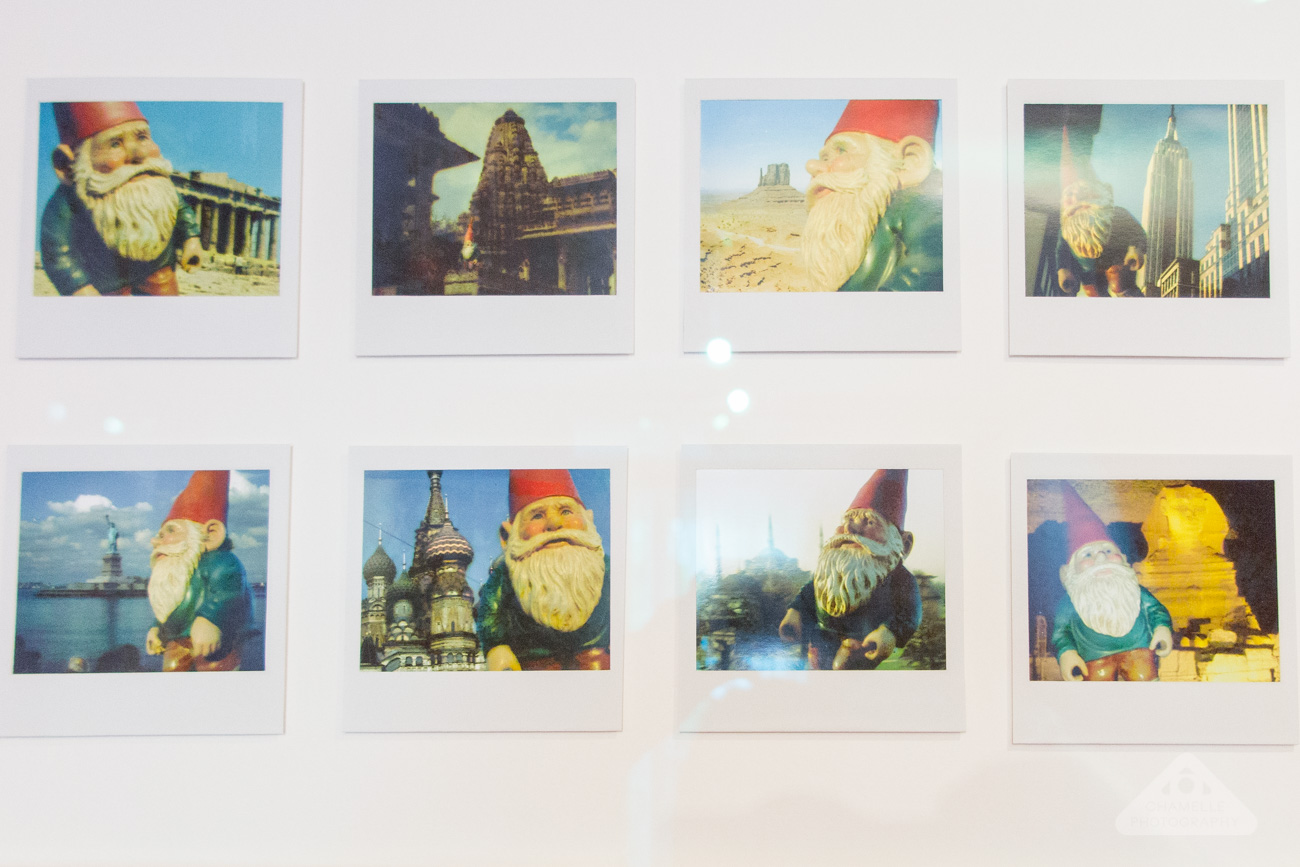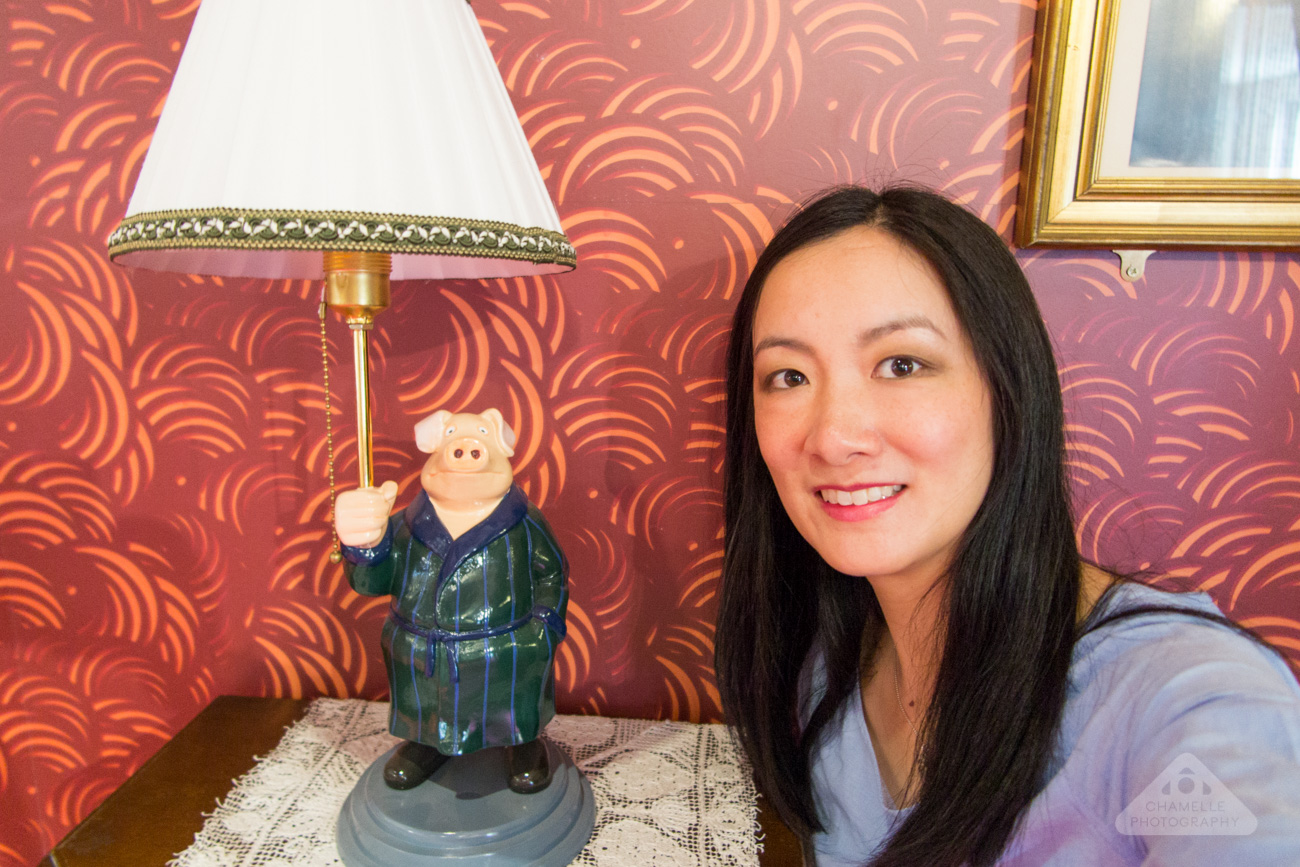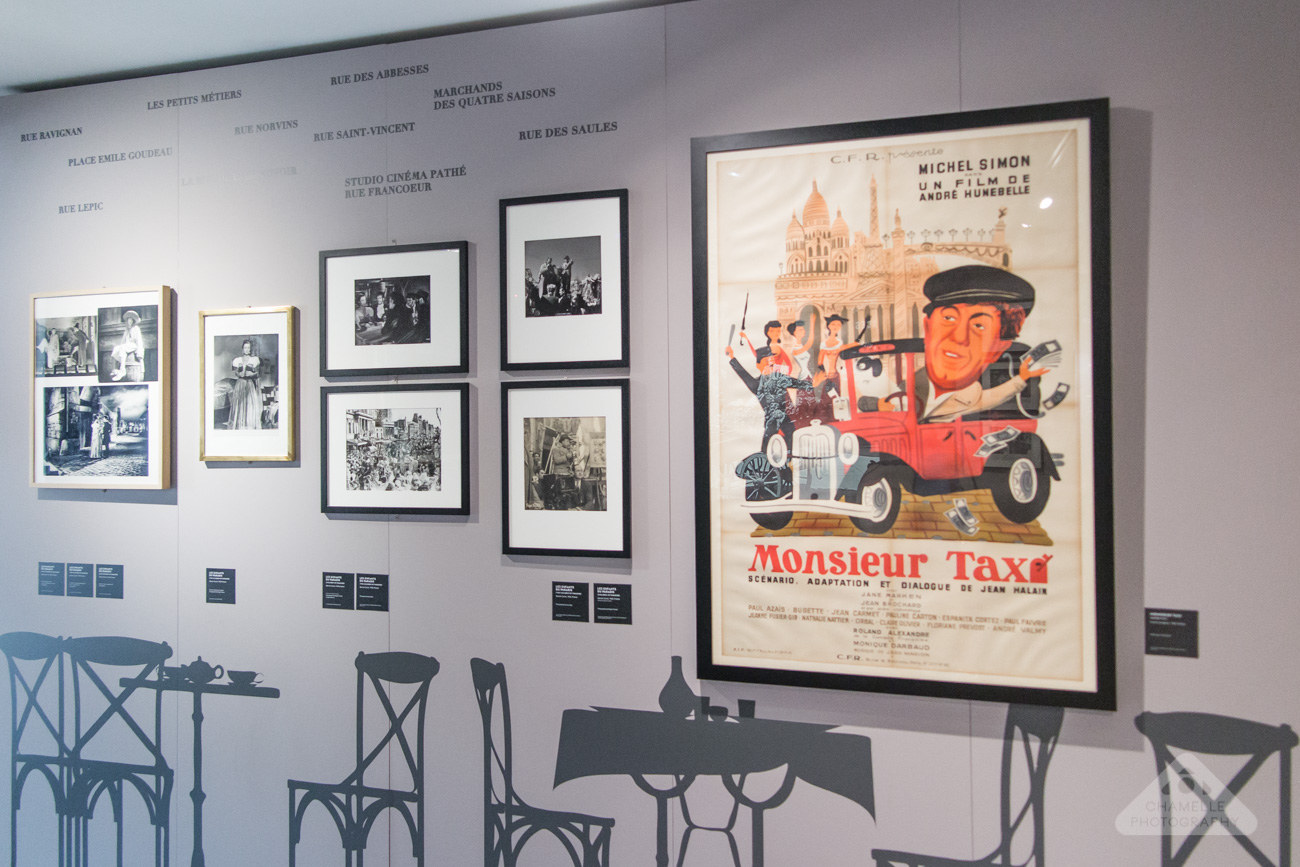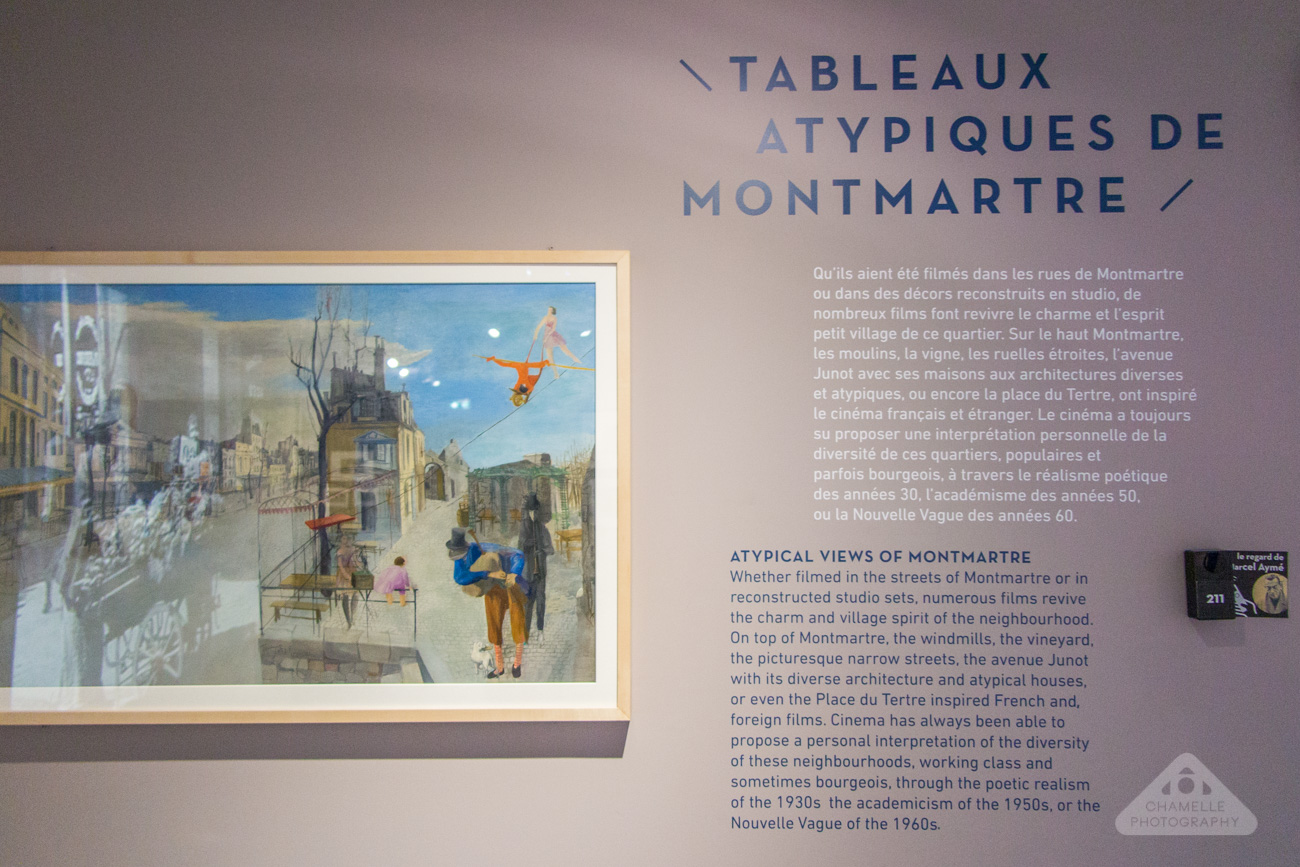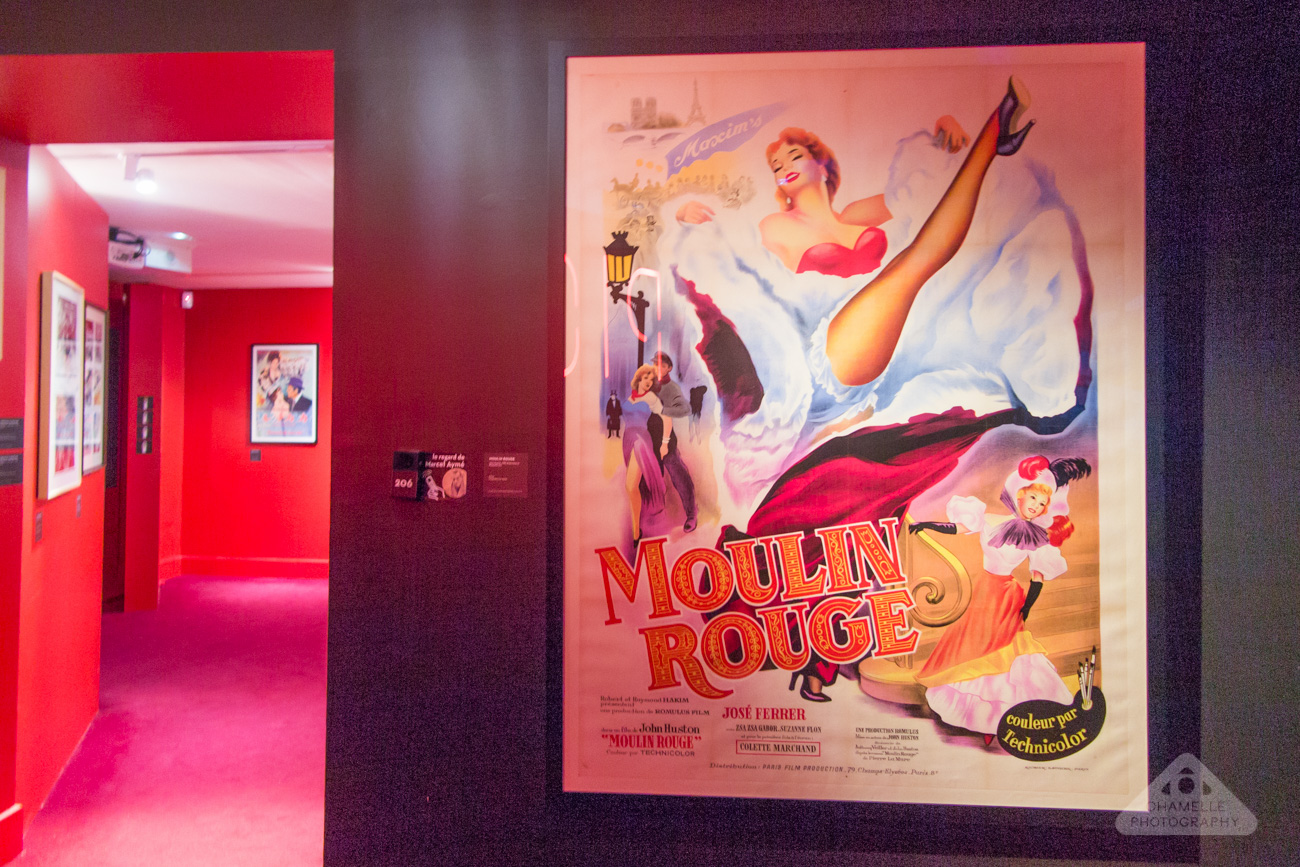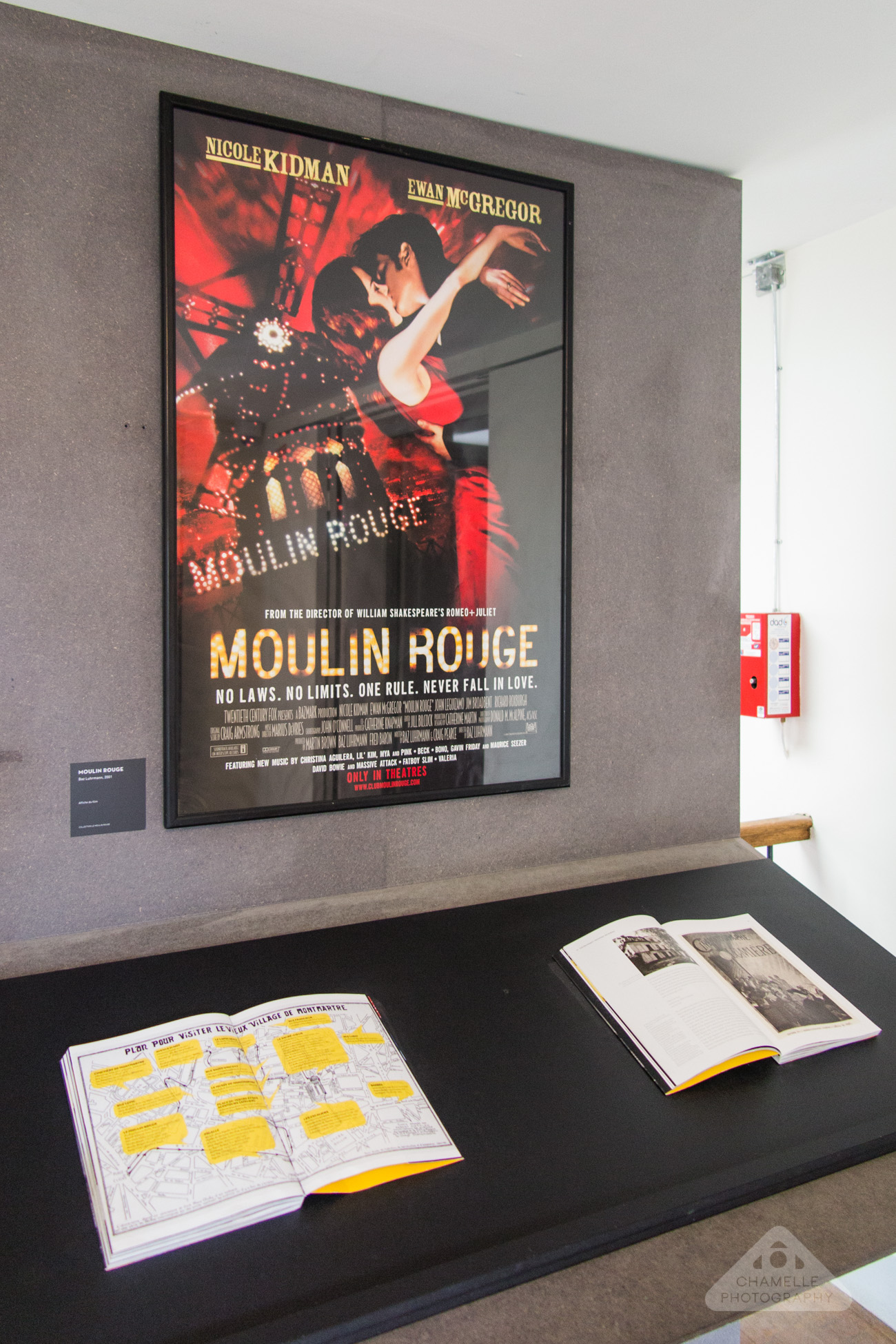 7. Temporary exhibitions – Currently Montmartre, décor de cinéma (Montmartre, cinema decor) (until 14 January 2018).
I was particularly excited to see this part of the museum, especially given it's a temporary exhibition and I just happened to catch it at the right time! Being a huge Amélie Poulain fan (you can see my mega blogpost here) and film fan I was itching to see the original film paraphernalia. Apart from this film you can also read about and see photos and objects from many other films set in Montmartre, including various different versions of Moulin Rouge.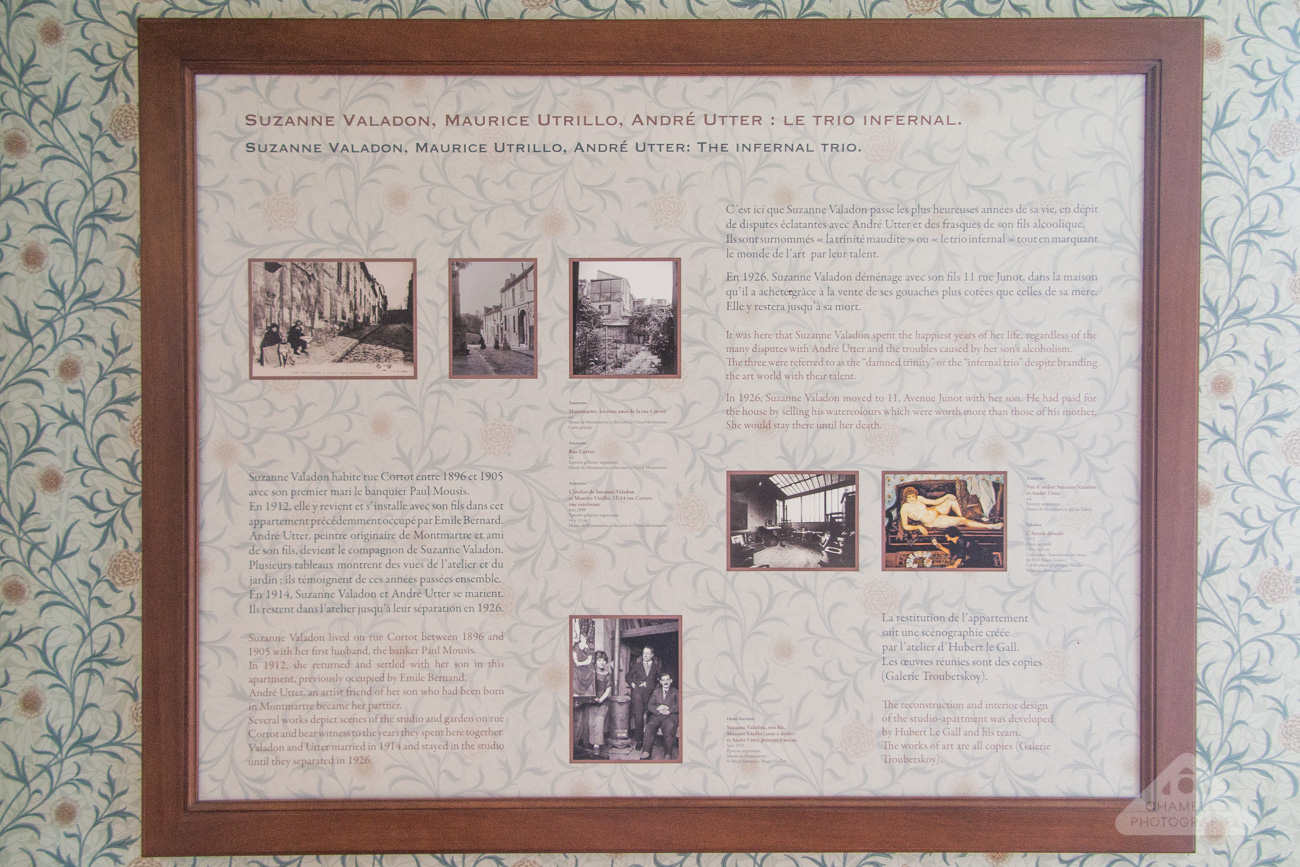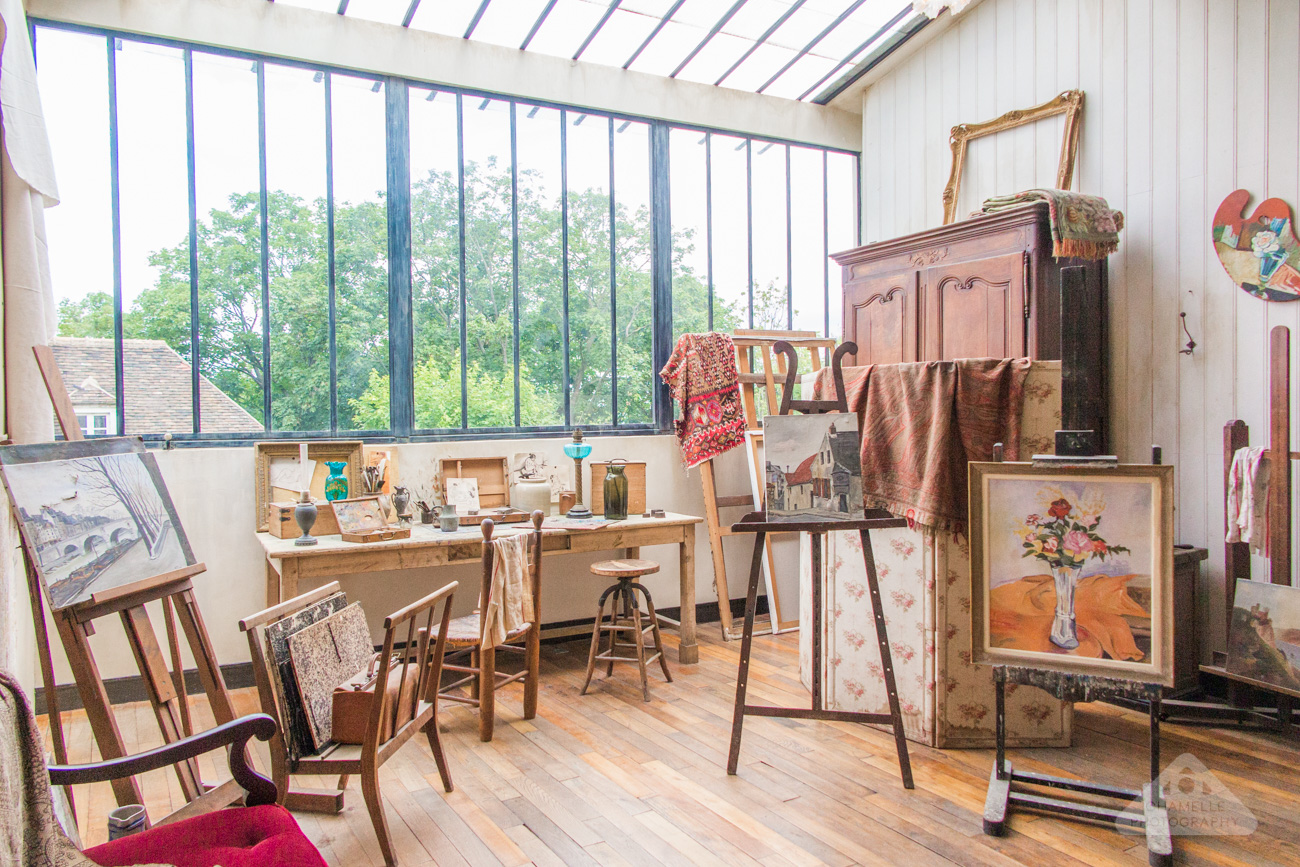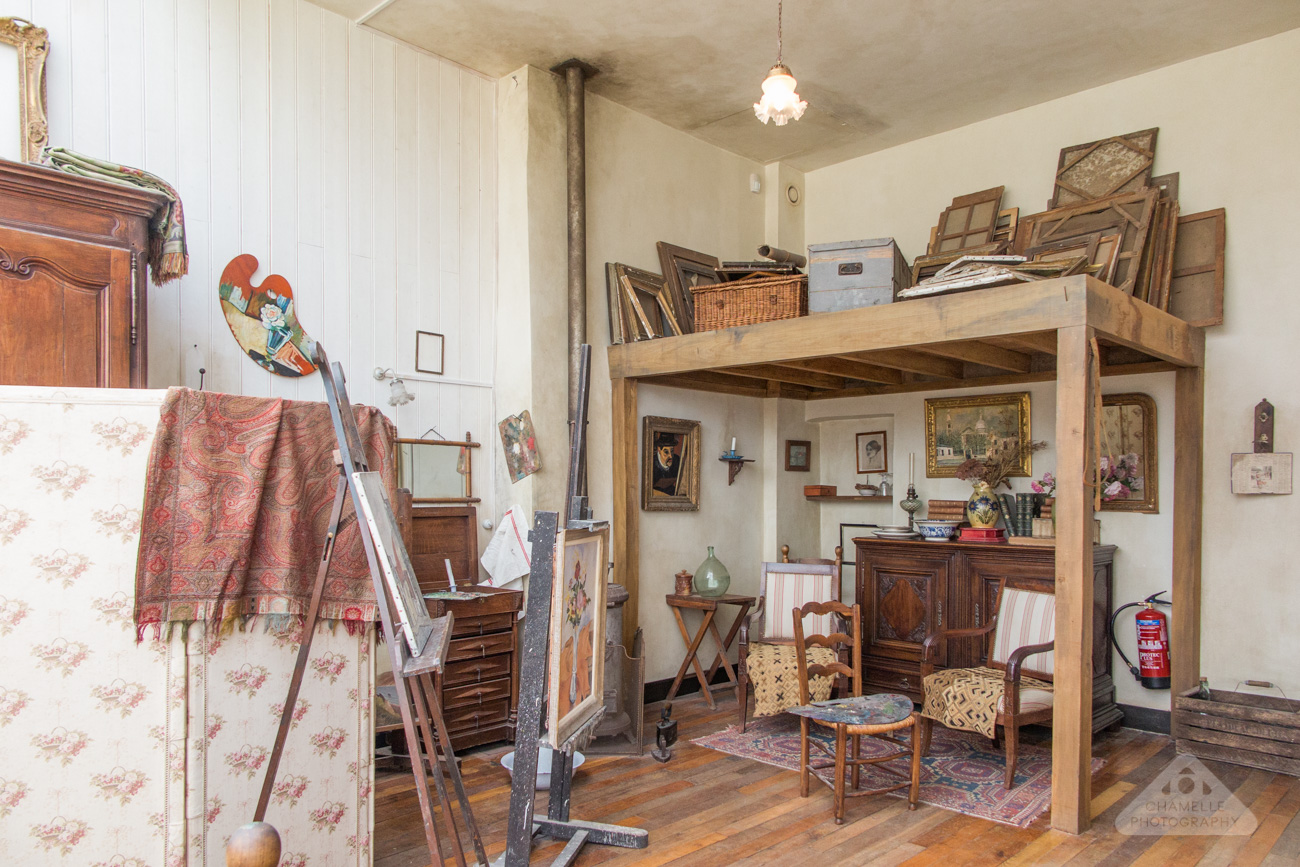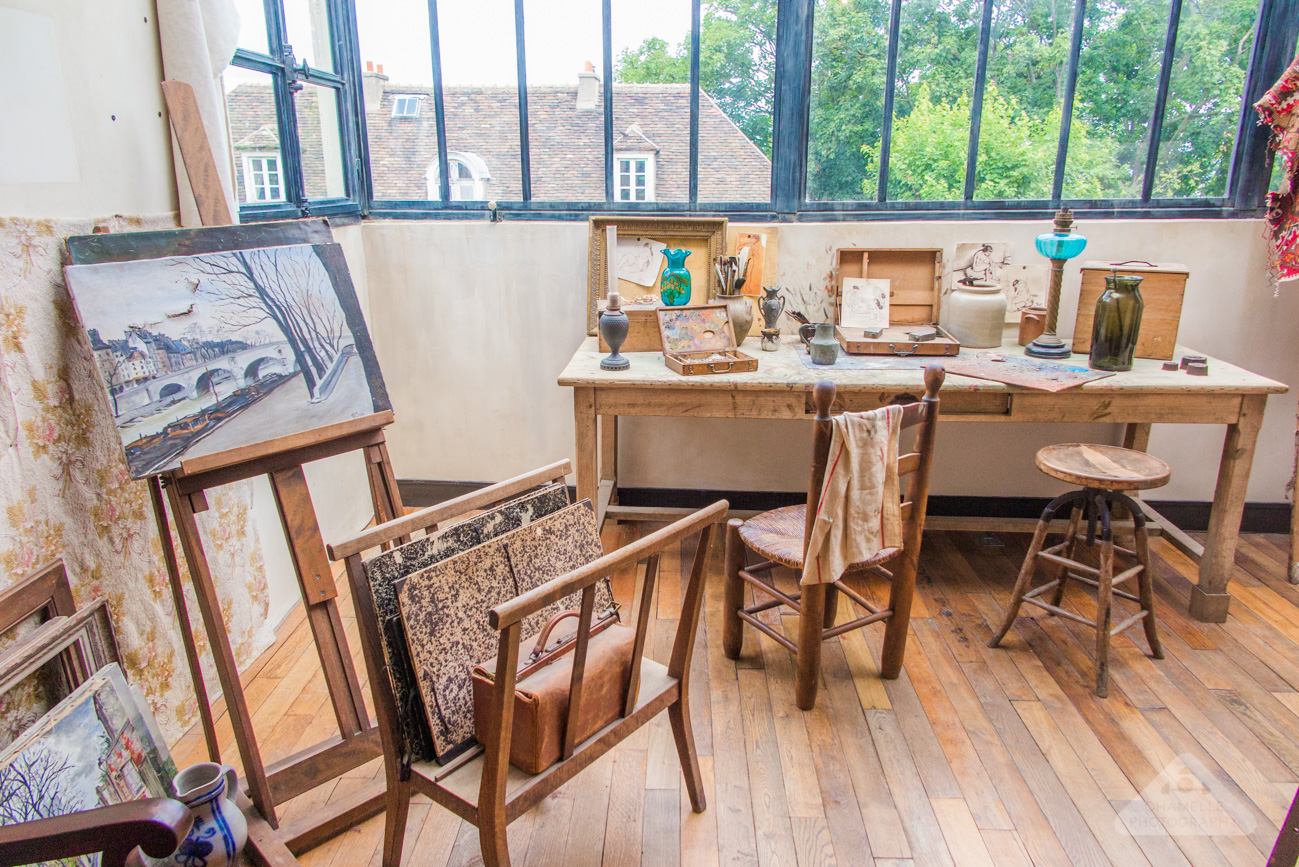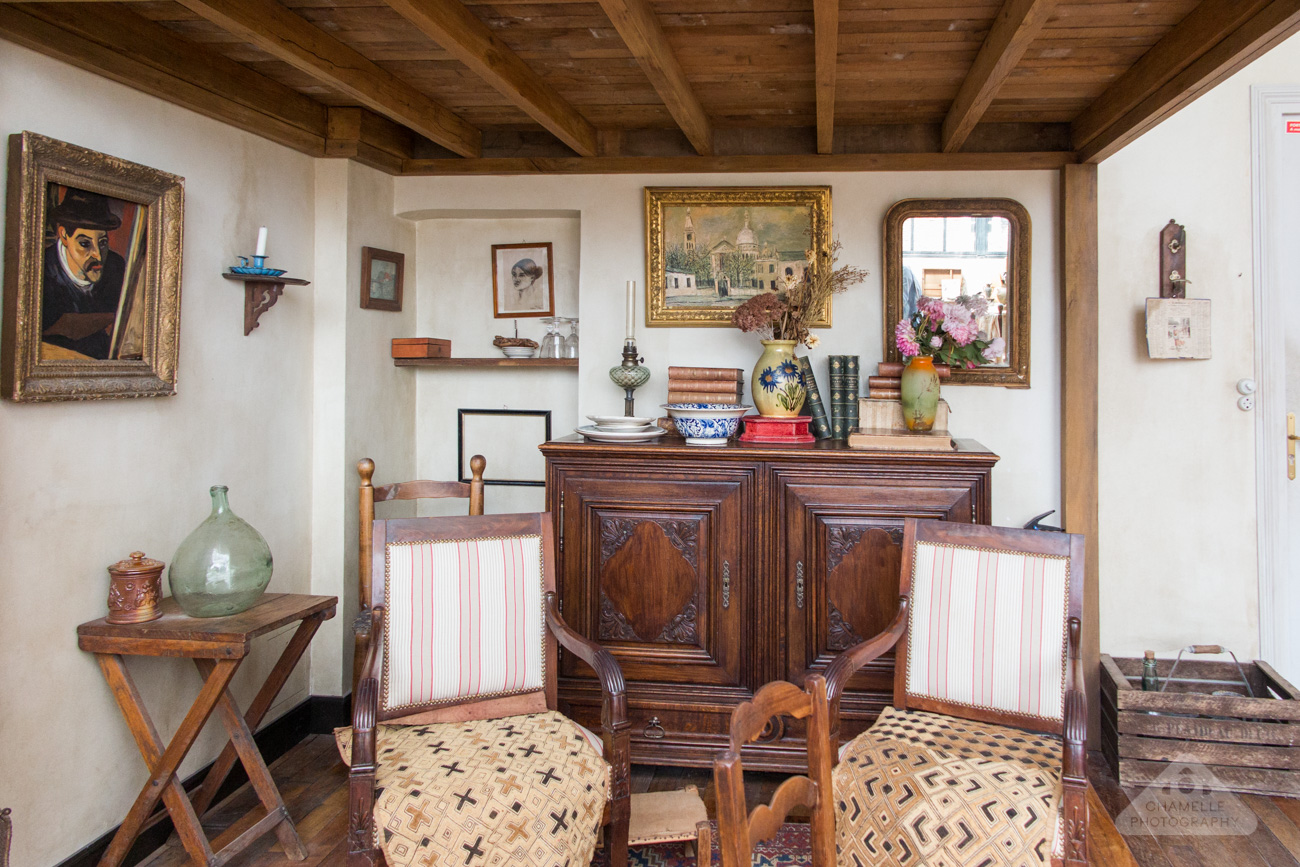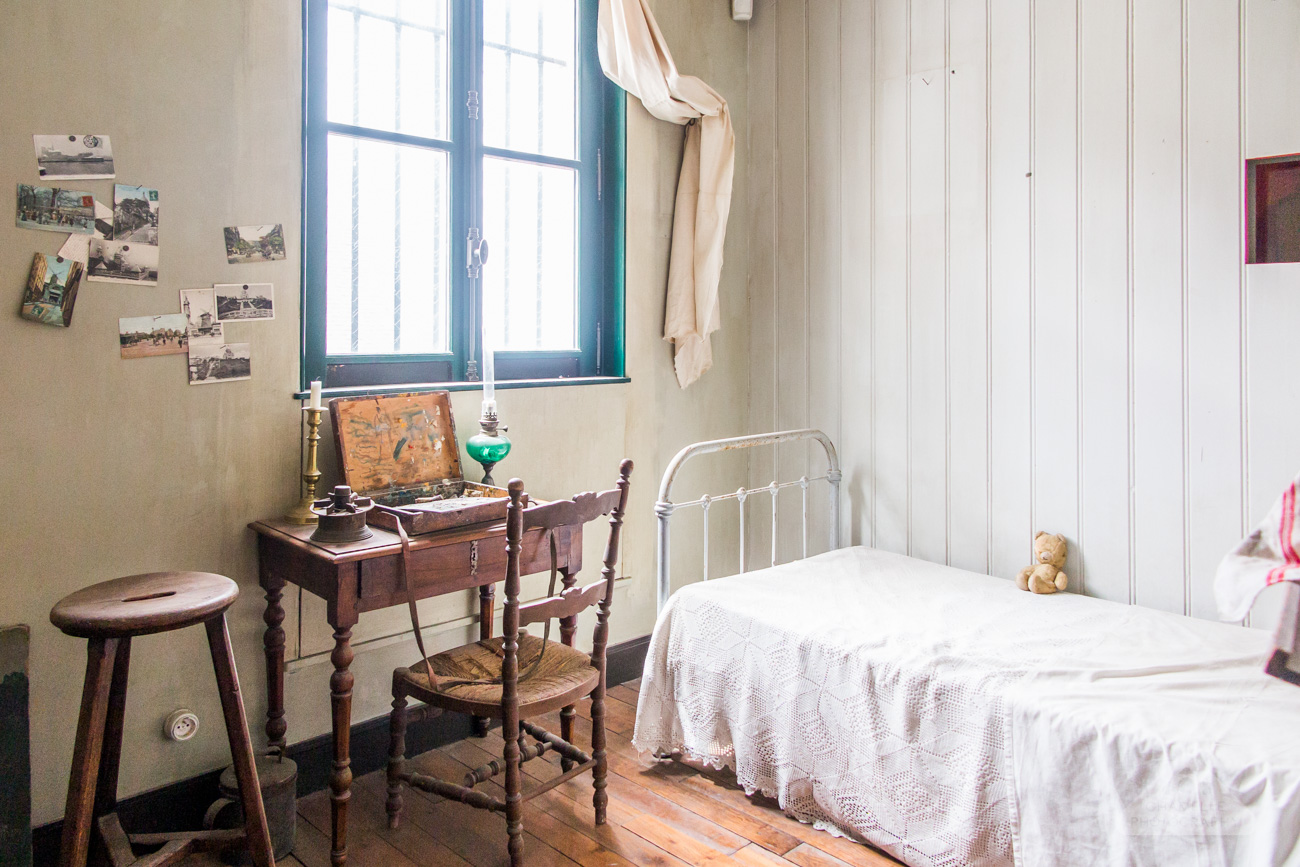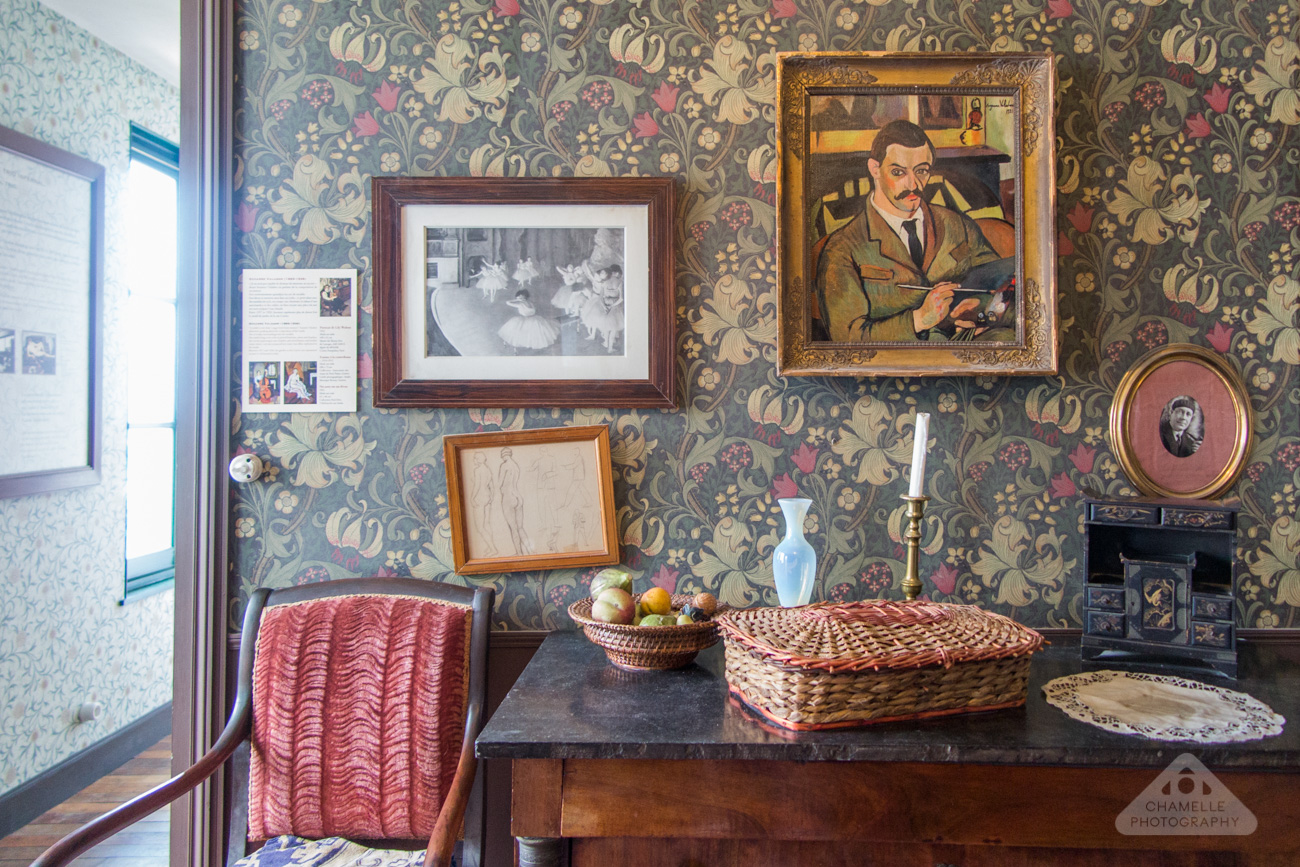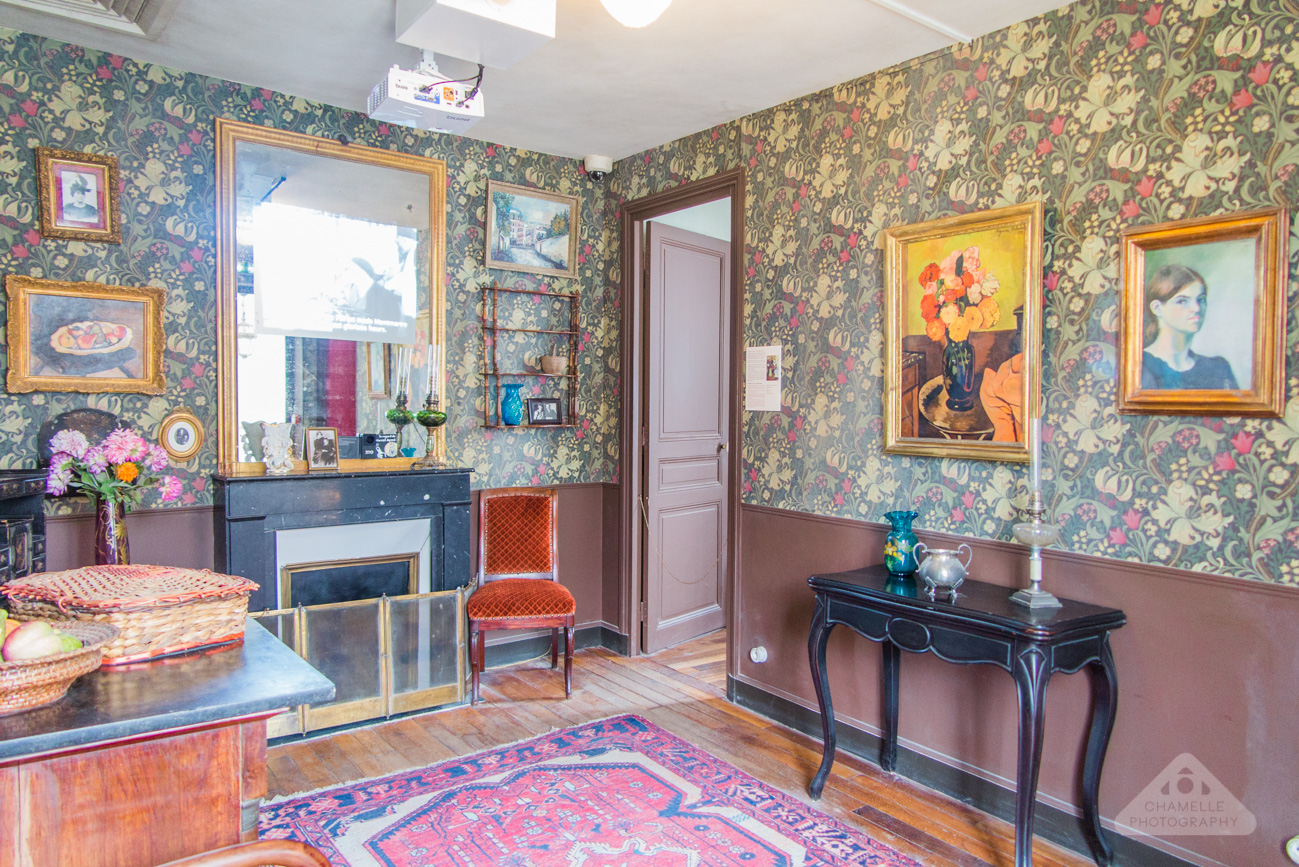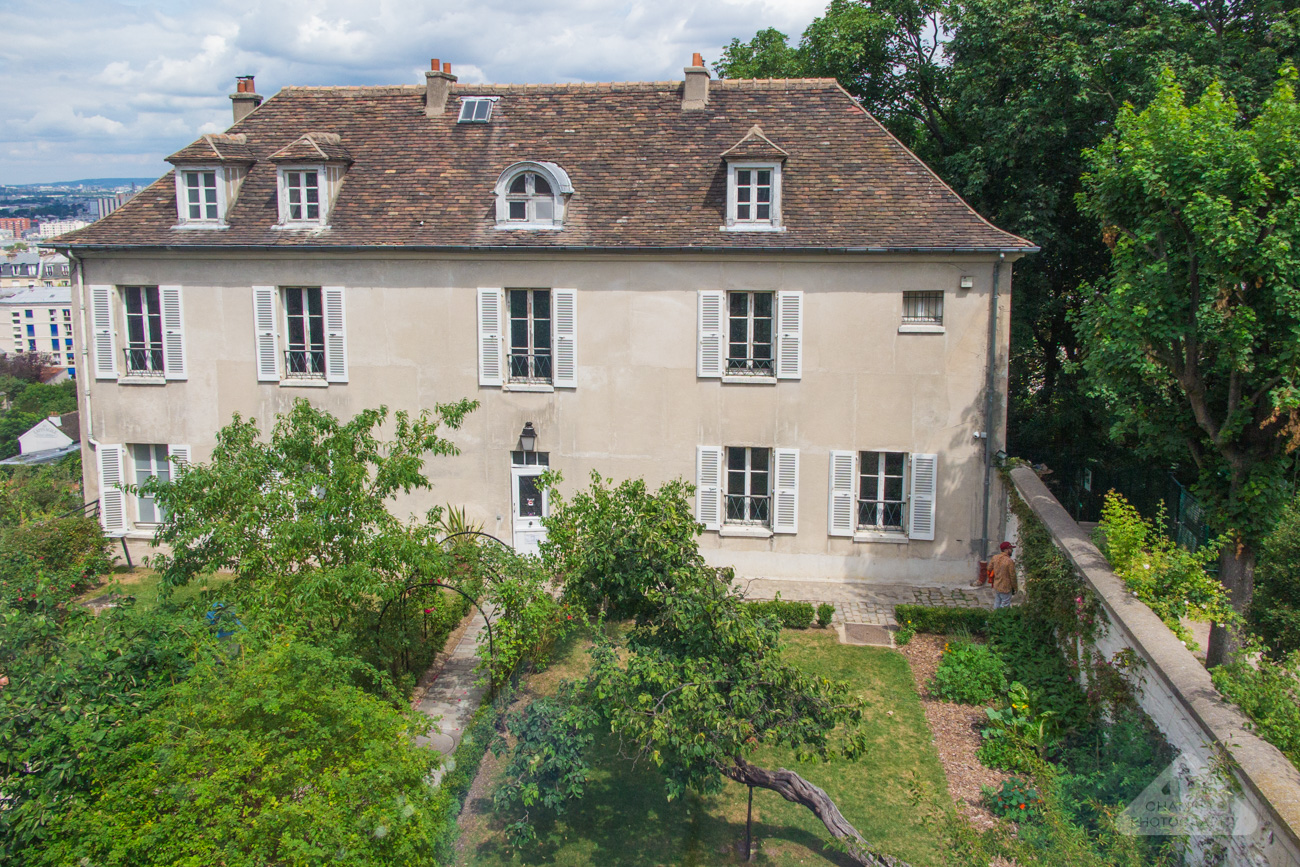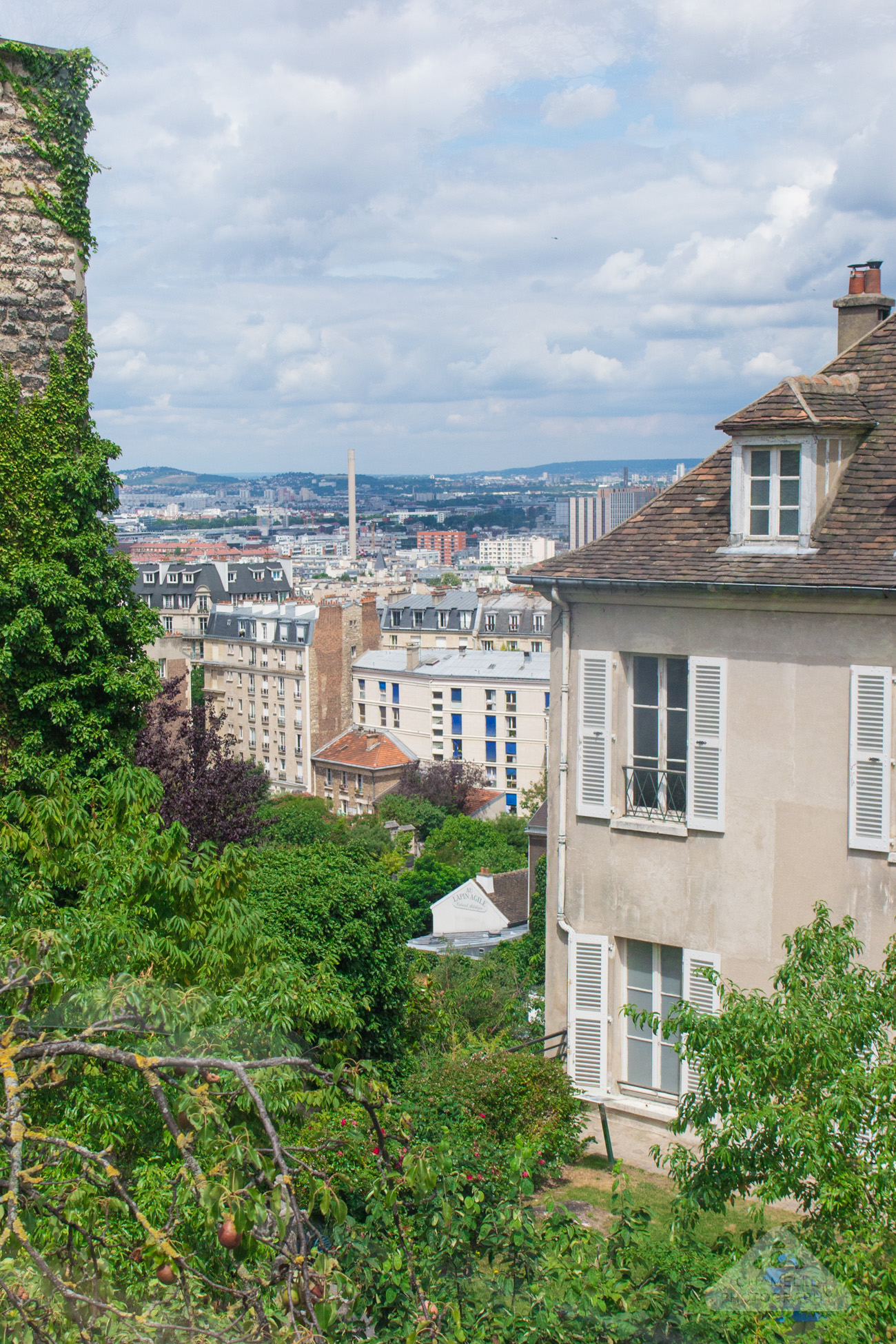 8. Apartment-Studio – In 1912 Suzanne Valadon, Maurice Utrillo (her son) et André Utter (her second husband) settled into this apartment-studio. Unfortunately, the original furnishings have disappeared, but the apartment-studio has been re-created, faithful to the letters and writings of the time and as portrayed in historical photographs. Valadon was also known as Renoir's model, most notably in the painting Danse à Bougival (Dance at Bougival) painted in 1883. She was also a model for Toulouse-Lautrec and Van Gogh. In 1894 she became the first female painter admitted to the Société Nationale des Beaux-Arts (Society of French artists).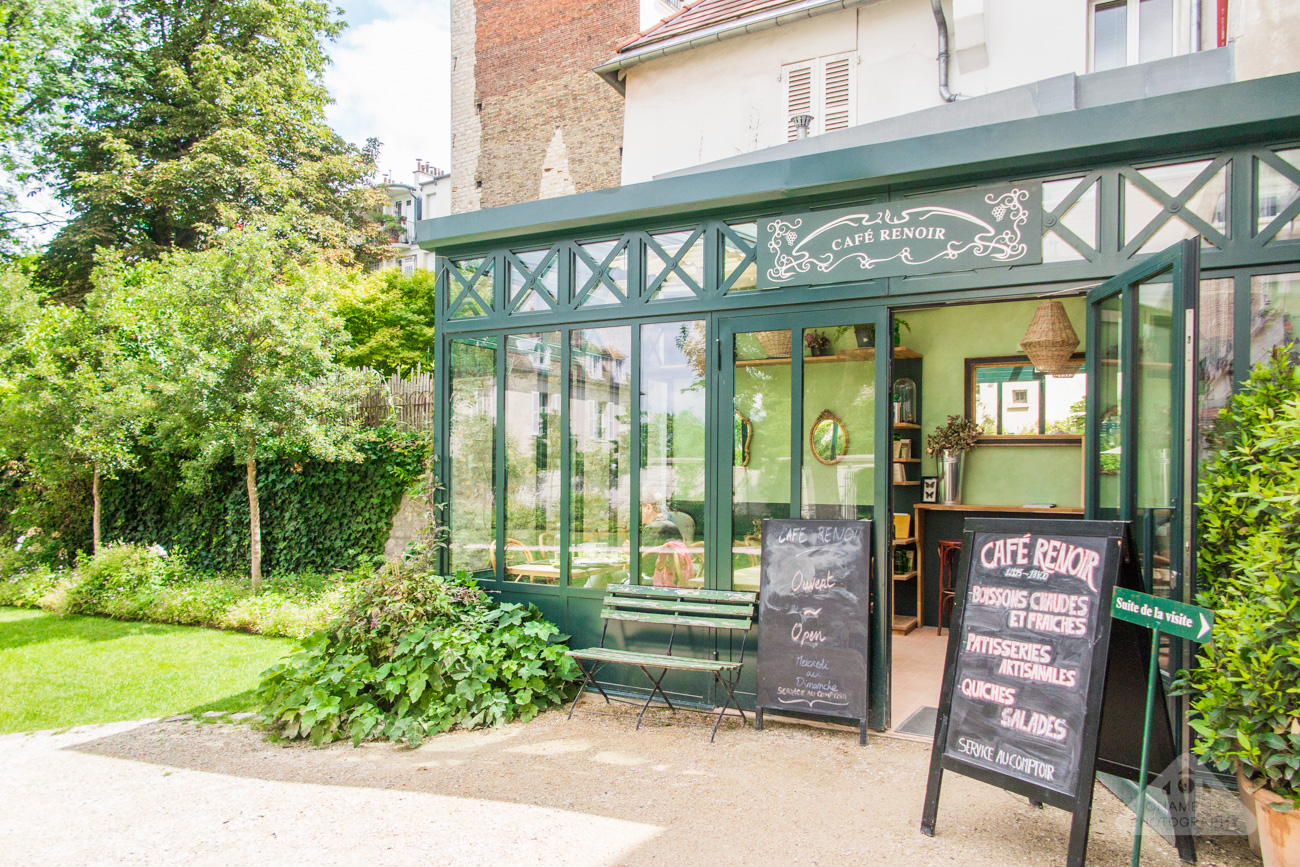 9. Café Renoir (tea salon) – It's a gorgeous little café. If I'd had more time I would've stayed for a cup of tea.
10. Because it's not crowded!
Musée de Montmartre (Montmartre Museum)
12 Rue Cortot
75018 Paris
Tel: +33 (0) 1 49 25 89 39
Opening hours:
The Museum and gardens are open every day from 10am to 6pm (last entry at 5:15pm).
From 1st April to 30th September, the Museum is open from 10am to 7pm (last entry at 6:15pm).
The gift shop is open during Museum hours (including Sundays).
The Café Renoir is open 7 days a week, from 12pm to 6pm, from 1st May to 30th September.
Admission fees:
9.50-11.00€ for adults
5.50€ for children 10-17
free for children under 10
Gardens only: 4€ in high season (or 2€ in off-season)
Getting there
Metro:
Lamarck-Caulaincourt (Line 12)
Anvers (Line 2) then Montmartre Funicular or a walk up 250 steps, then more walking up another 200 odd steps. You can use normal metro/bus tickets for the funicular but note that during weekends, public holidays and school holidays the queues can be quite long. I've never actually taken it myself for this reason.
Pigalle (Lines 2 and 12) then Montmartrobus and stop at Saules-Cortot
Taxi:
A taxi can get you there too but you'll still have to walk a bit as they cannot drive on every road in Montmartre and it would be slow due to the cobblestoney roads and crowds everywhere.
Allow yourself at least 2 hours to look at the museum and Renoir gardens.
Thank you to Musée de Montmartre for the visit.
What do you think? I hope I've inspired you to visit this secret little gem! :)