8

min read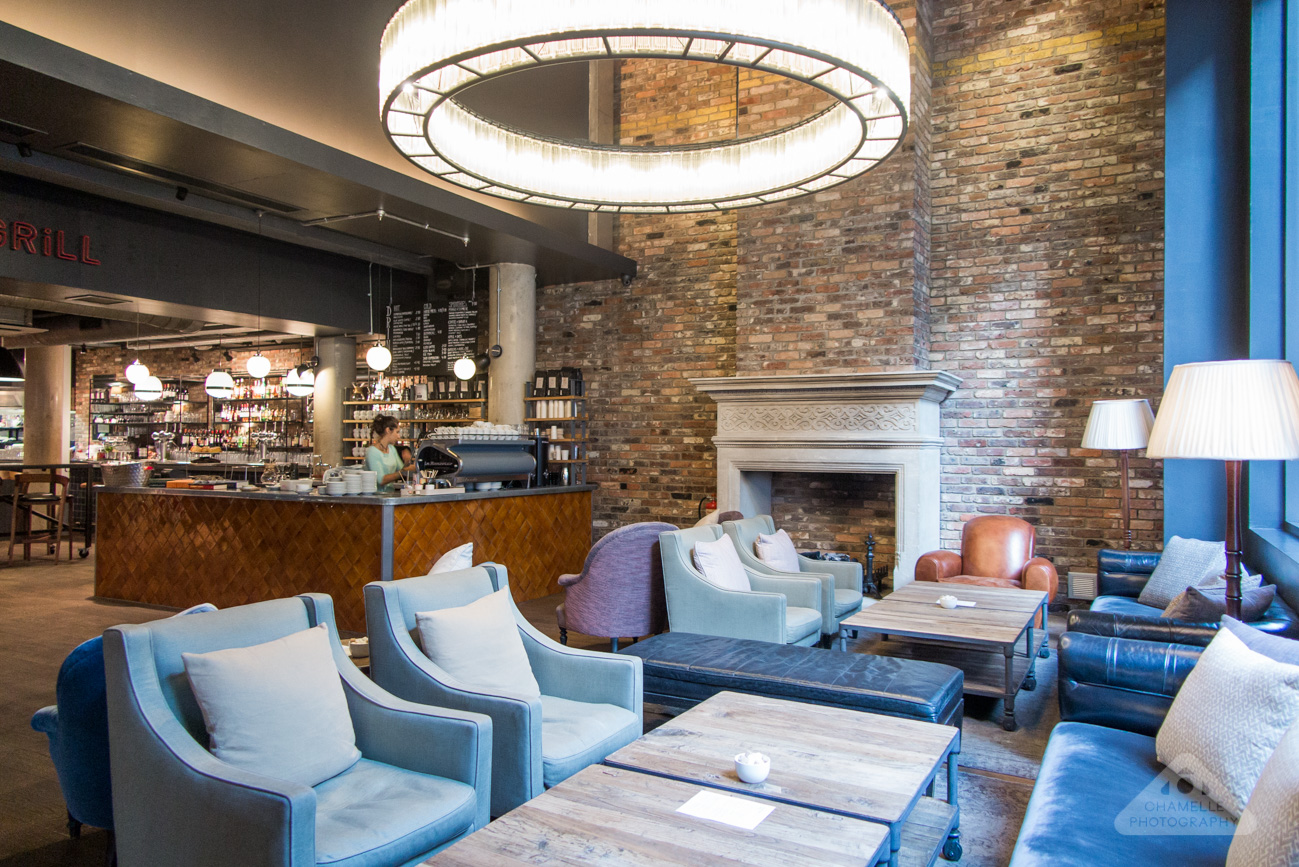 Hoxton Shoreditch Hotel London
Created in 2006 by Prêt-a-manger (fast food chain) co-founder Sinclair Beecham, the Hoxton Shoreditch London is a 210-room 4-star hotel that is situated in the Shoreditch area of London. It was renovated in 2014. From the start it was designed to be different. Their concept is a little out of the box and self-labelled "anti hotel."  They wanted to design a space where guests would feel at home and provide them with all the necessities and leave out anything that's not and have rooms with high standards at affordable prices.
The Hoxton Shoreditch was so successful that they opened another in London and are constantly adding new cities and countries to their portfolio of hotels.
Location
I was glad to be staying in an area that was away from the hustle and bustle and tourists. Shoreditch is more of a residential area and staying here meant I got to explore a cool and hip(ster) part of London I wouldn't normally have gone to. Just like in Paris, I like to stay in residential areas as I don't travel to become a tourist, but to find out more about how locals live.
Check-In
Check-in time is 2pm is but I arrived earlier than this and my room was already ready. Check out time is 12pm you can stay until 4pm for just £5 per hour. I was greeted by a super helpful and friendly girl who gave me all the information I was after. I have to say that every staff member I dealt with was super friendly, helpful and efficient. I really felt like a valued guest.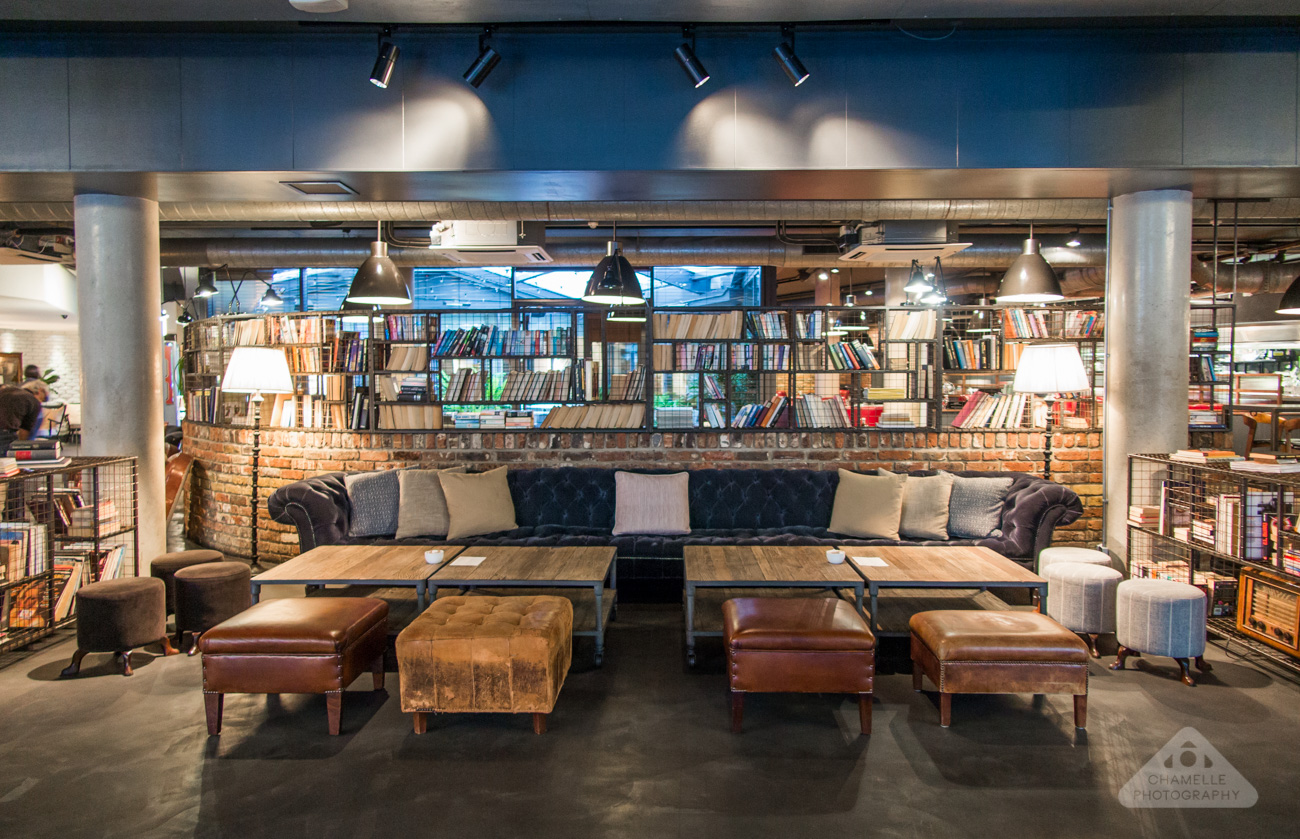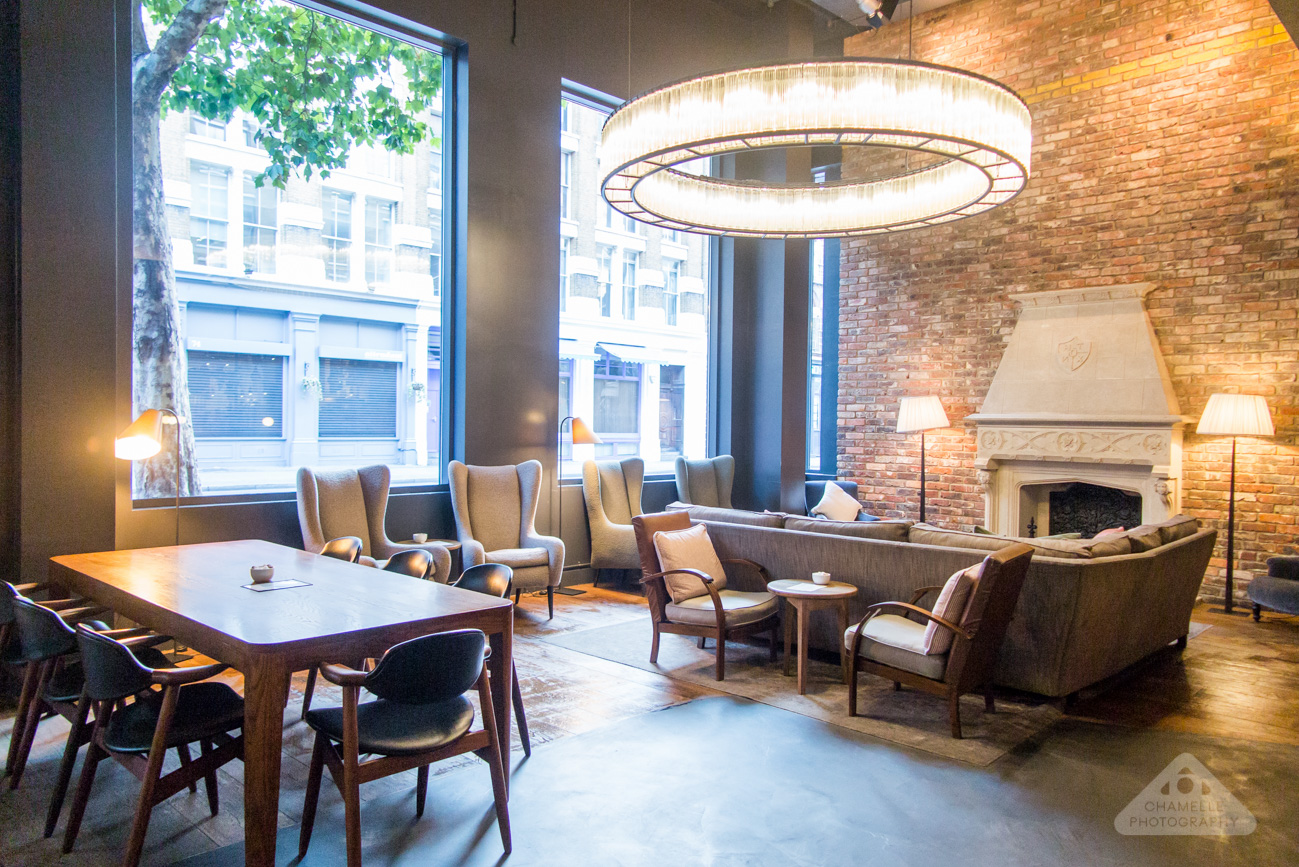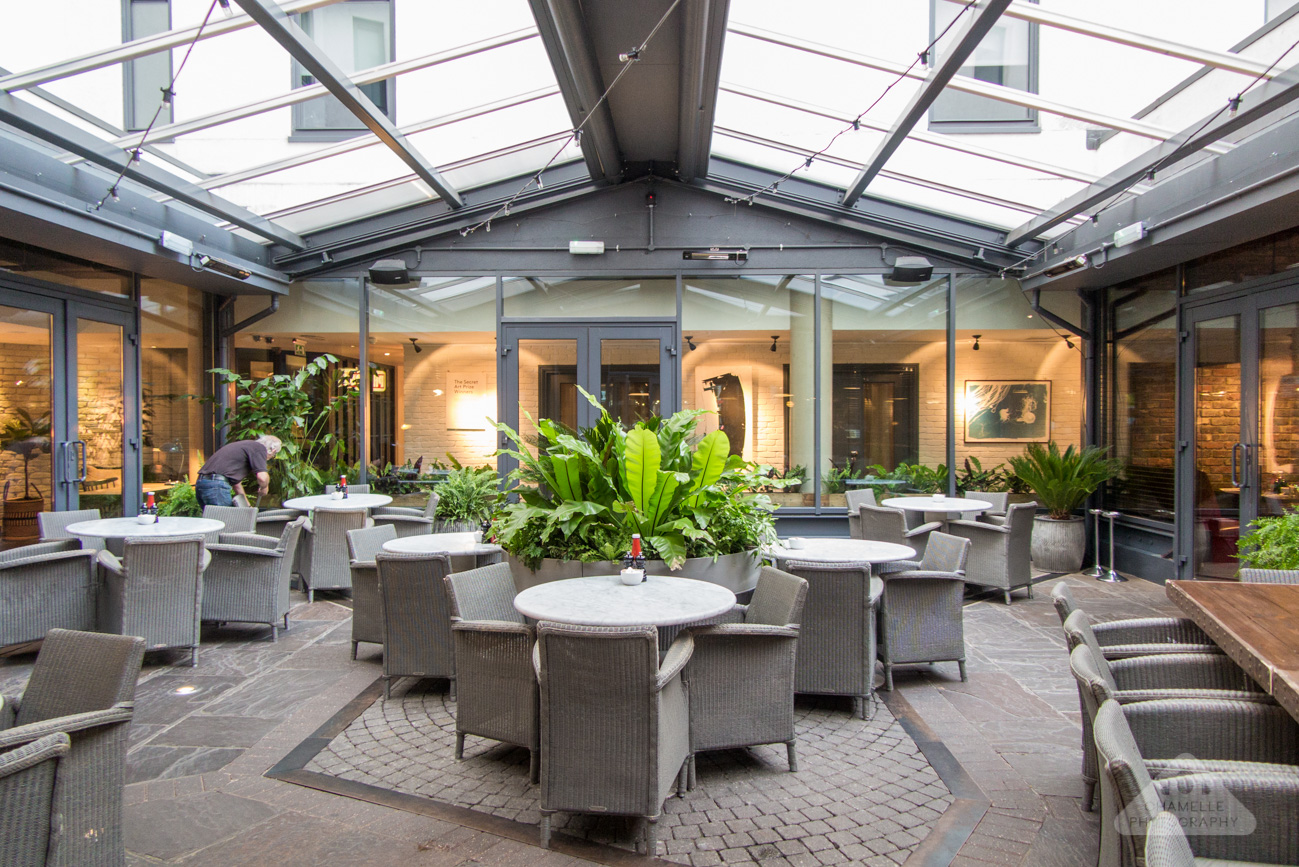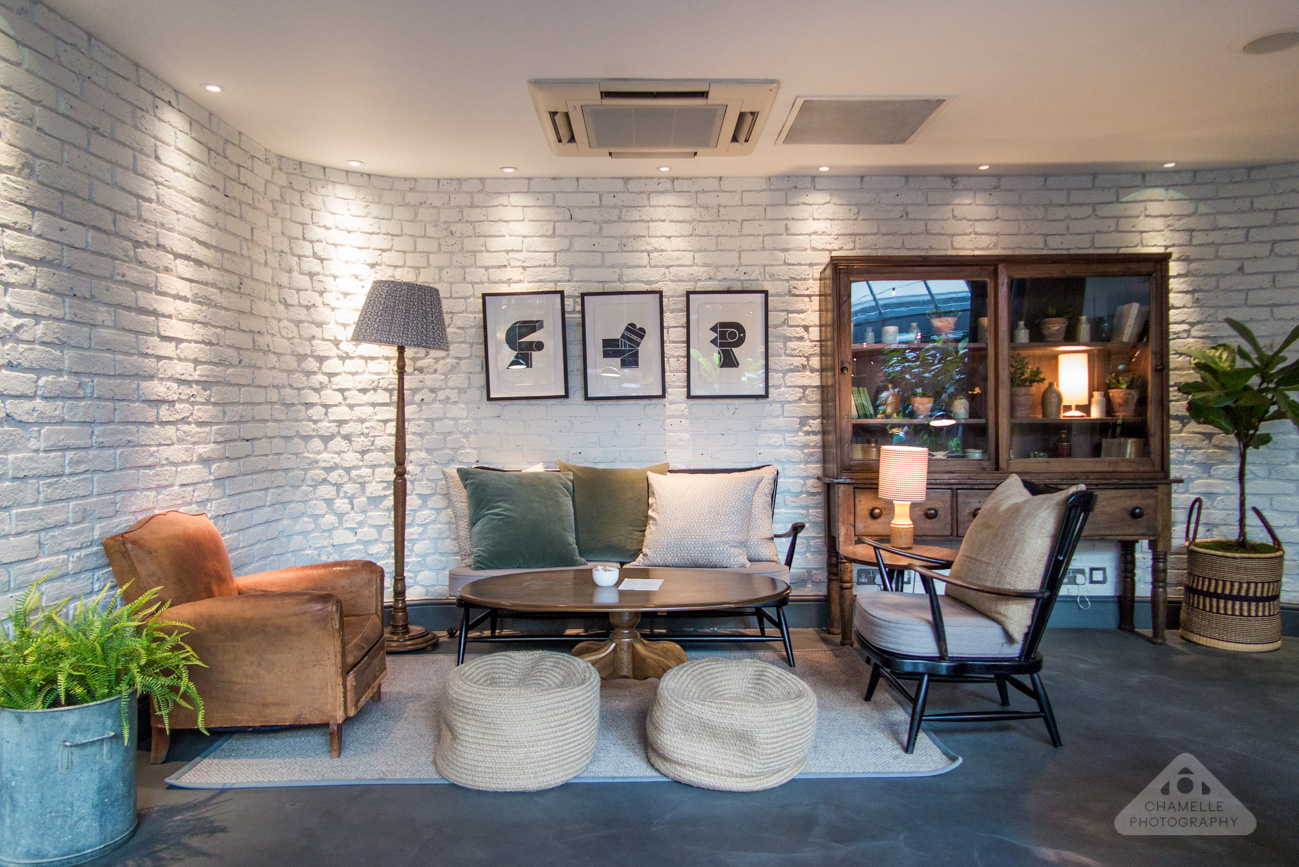 The Lobby/Lounge areas
There are many different lounging areas where people can come in and feel right at home.  There is also a library. The Hoxton Shoreditch is also a co-working space so there is fast, free wifi and of course, good coffee. For hotel guests they have a dedicated wifi internet connection so speed is not affected by the public using it.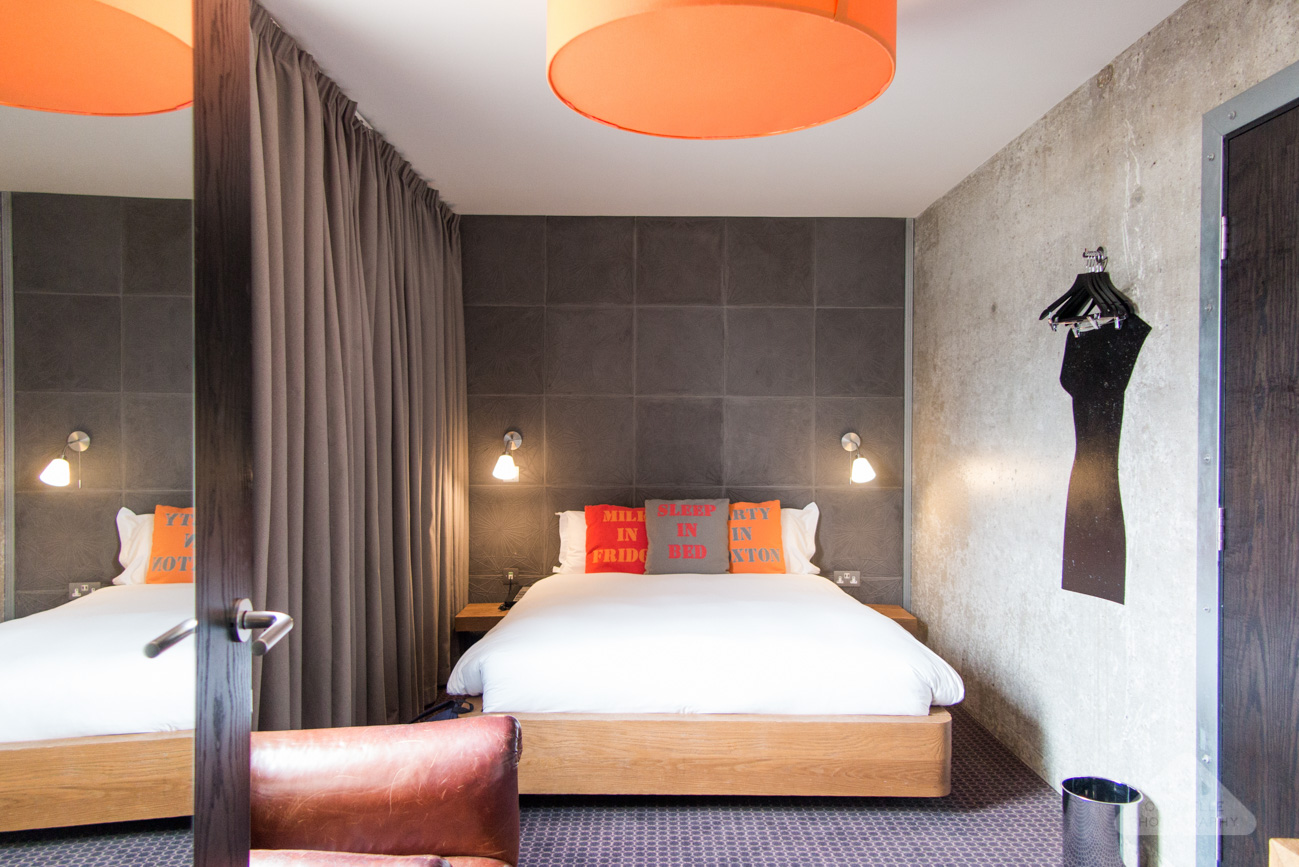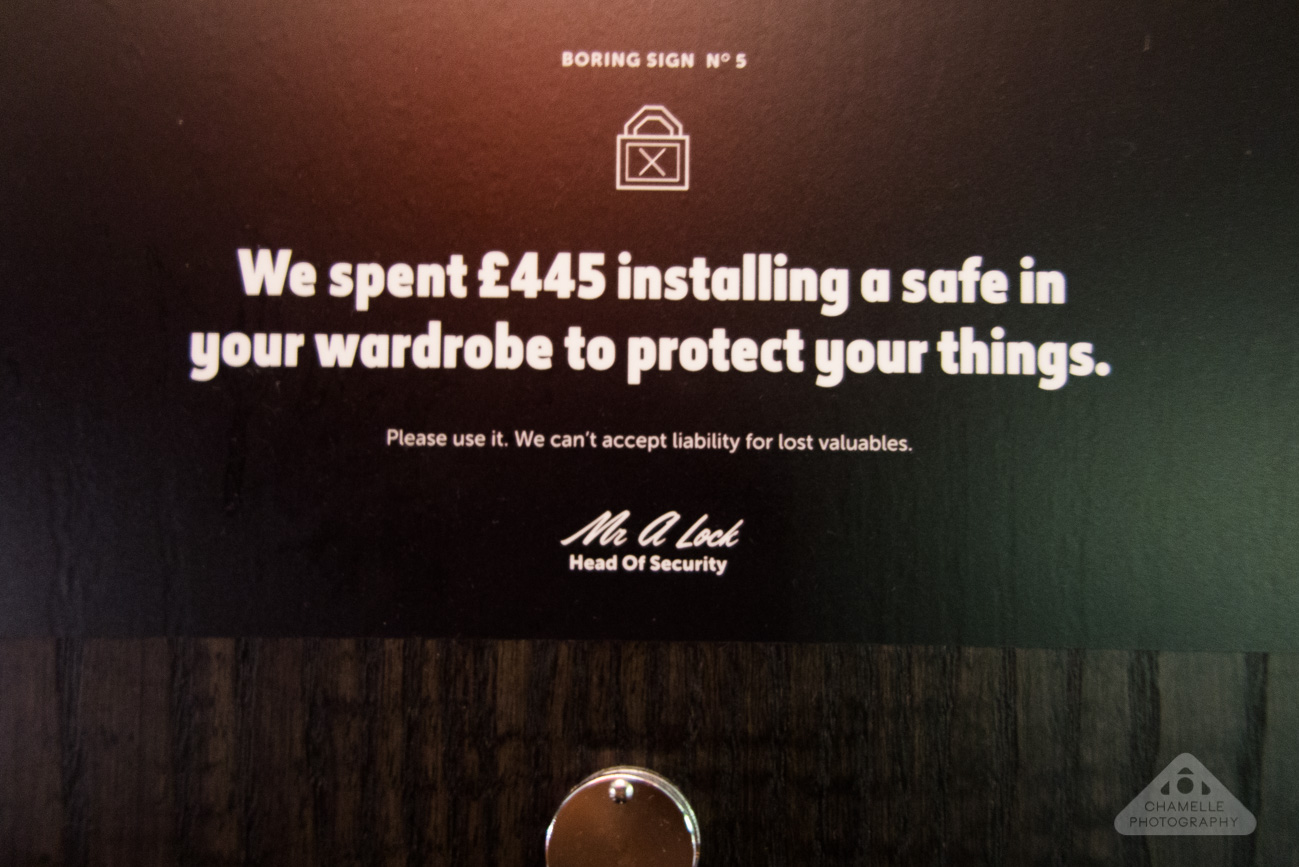 The Room
I stayed in a Concept Room which are about 20sqm each. There are only 9 of them and they have each been designed by different artists. It was a surprise for me wondering which room I'd get! I got the "Slice of Hoxton" room with humorous pillows reminding me to "Party in Hoxton", "Sleep in bed" and that there's "Milk in fridge." I thought they were pretty cool and funny. Speaking of humorous, I noticed that the hotel and indeed most of London had a lot of humorous signs, such as this one about the safe.
The bed and pillows were all very comfortable and it made me not want to get out of bed… ever!
Climate control
The air conditioning is easily adjustable to whatever temperature you want but when I went (in August) I found that I didn't really need it at all, neither heating or cooling.
The room is also well insulated against the noise from outside. Note, however, that you can only open the window an inch and you have to push a button before you can move the lever.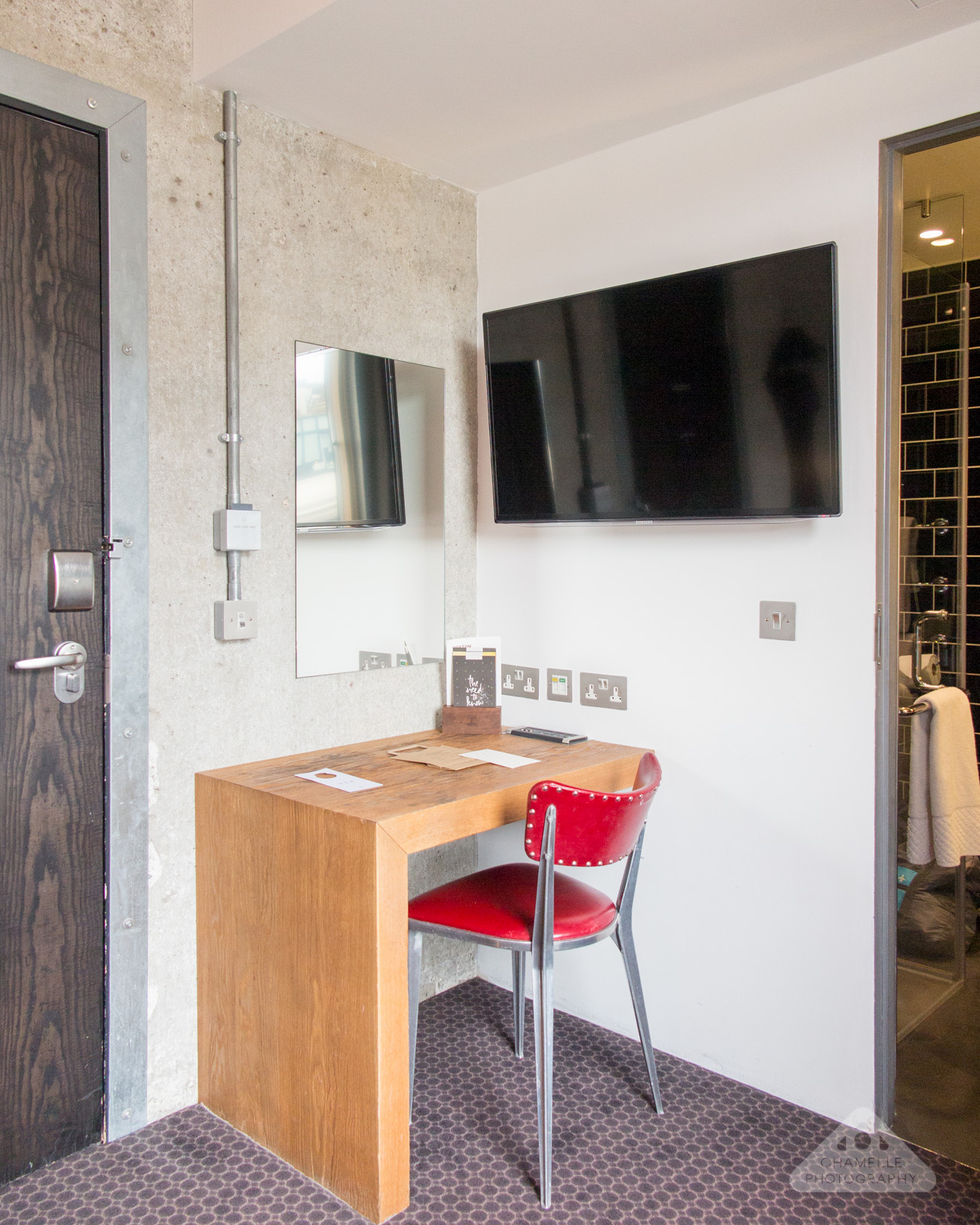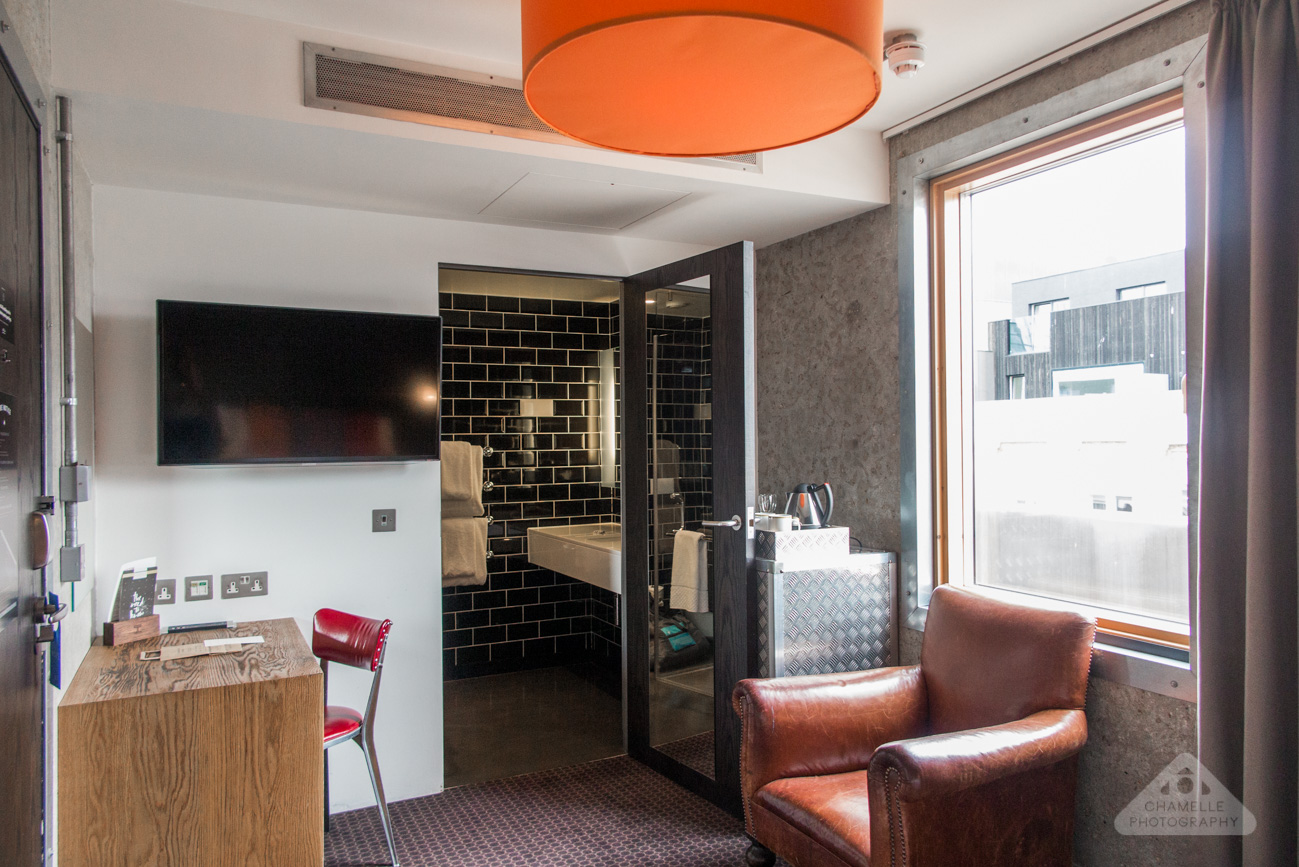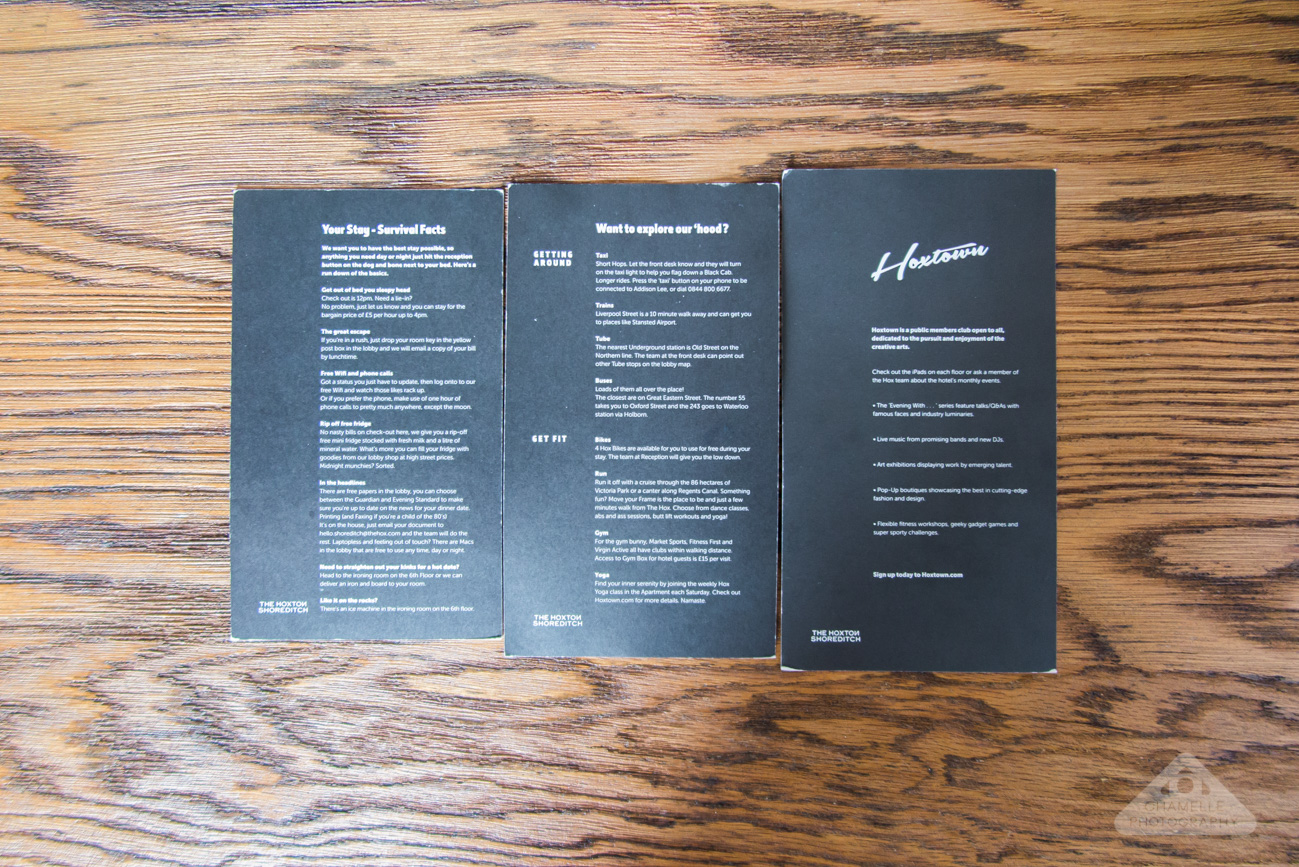 The Desk and Internet access
The desk area has multiple powerpoints and different types of connections. The wifi was easy to connect to and fast. They have free wifi internet for all guests.

Phone calls
The Hoxton Shoreditch offers all guests 60 minutes of free phone calls for both UK and selected international destinations. Not many hotels can say they offer that!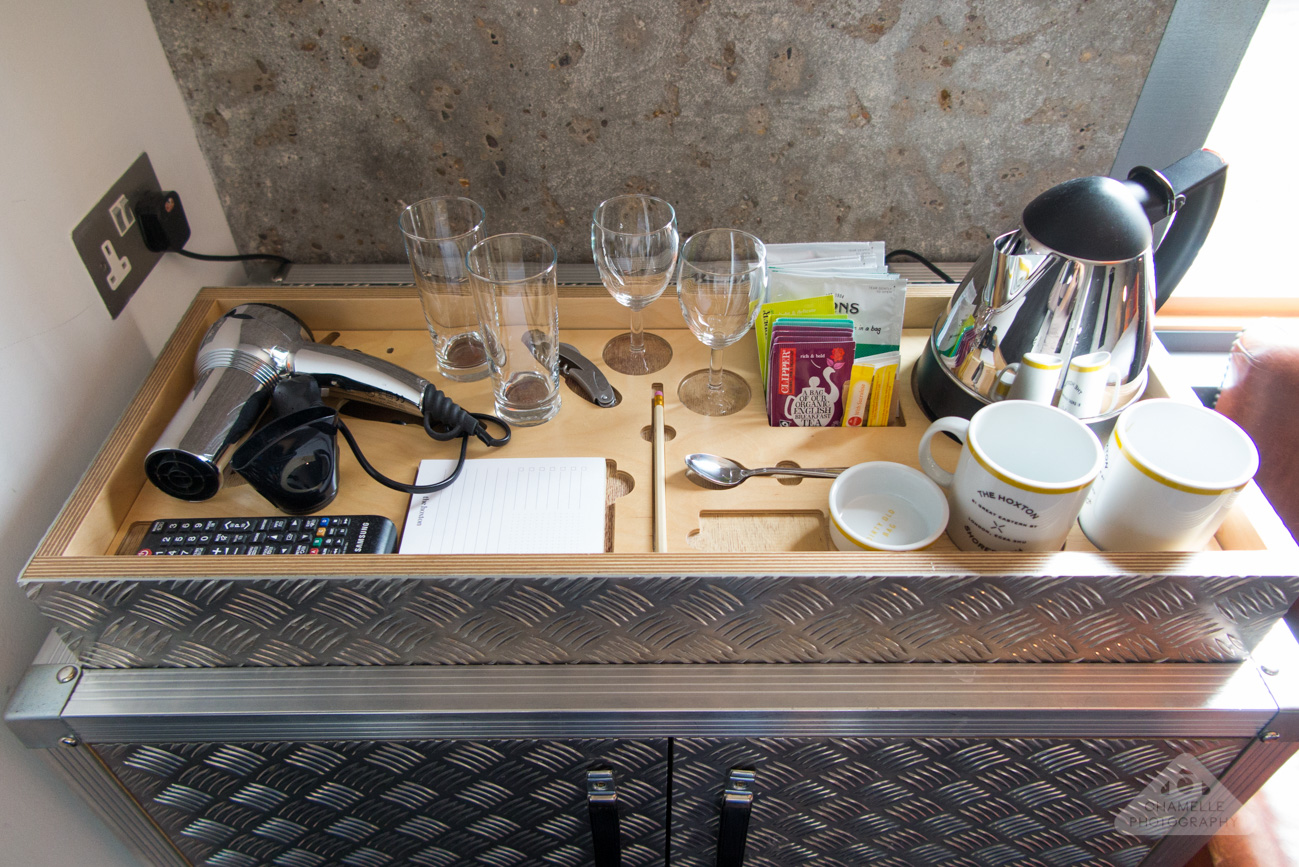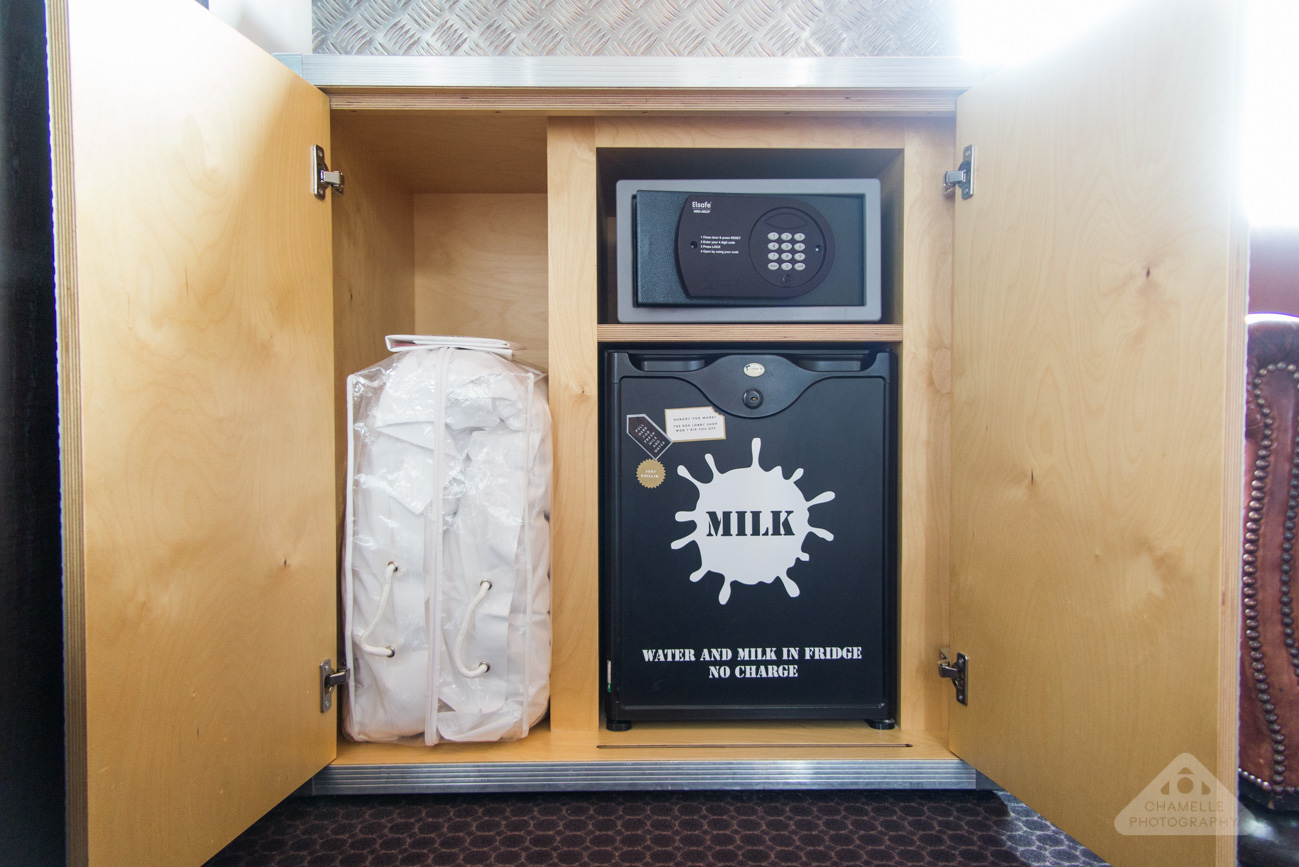 The Mini Bar
The mini bar comes stocked with bottles of water and milk. They also provide tea and coffee making facilities. For snacks, etc, they are available for purchase at reception (at normal and not inflated prices).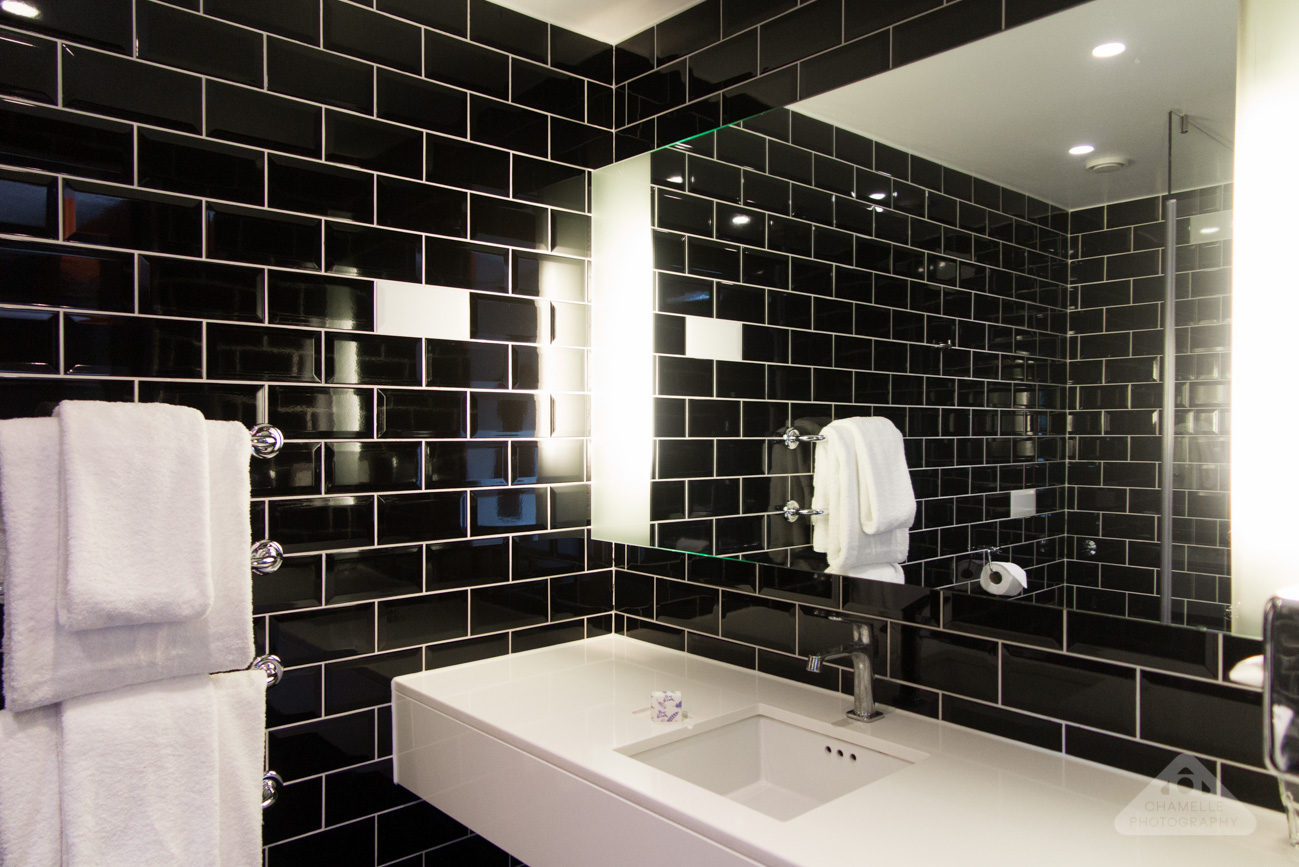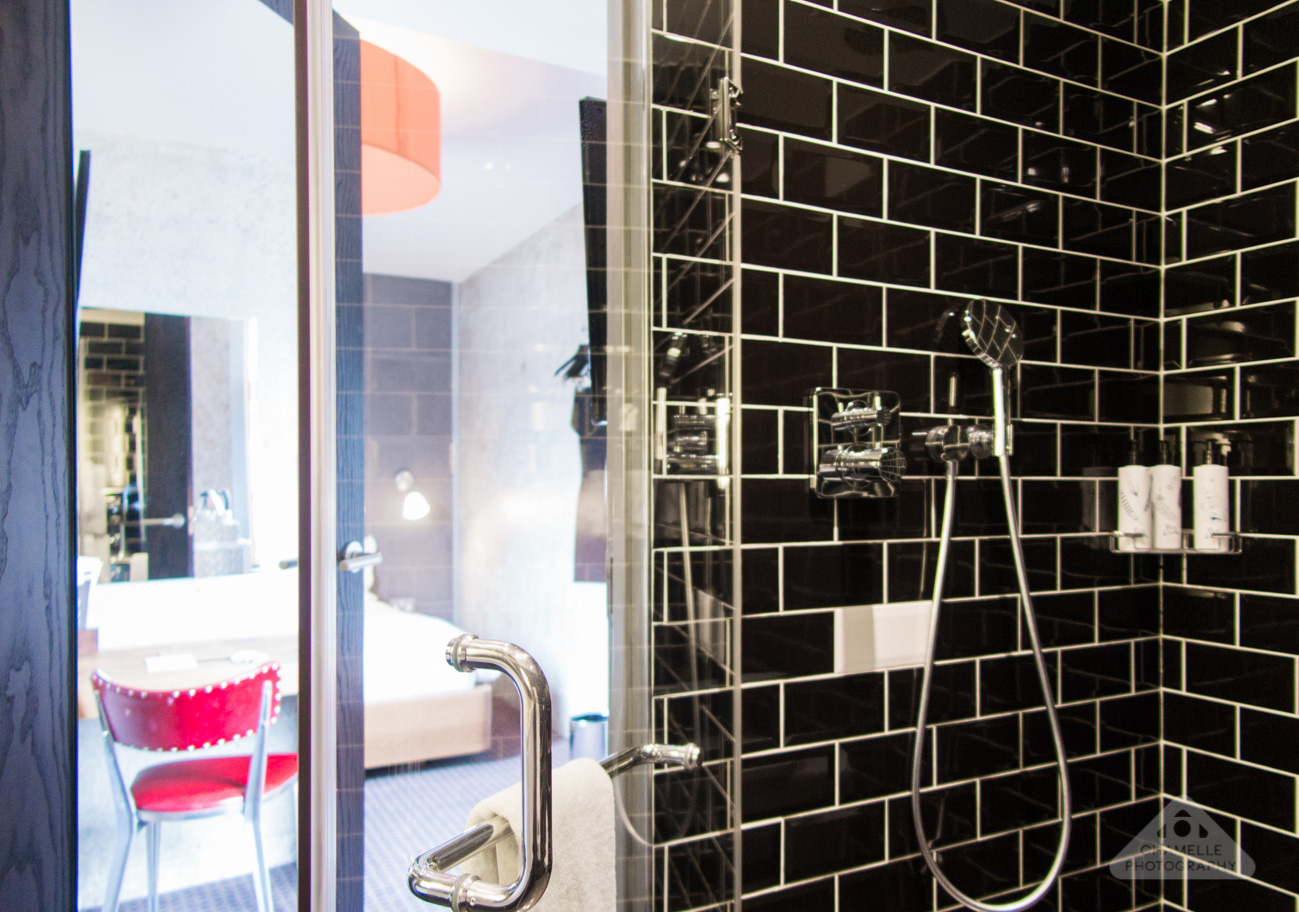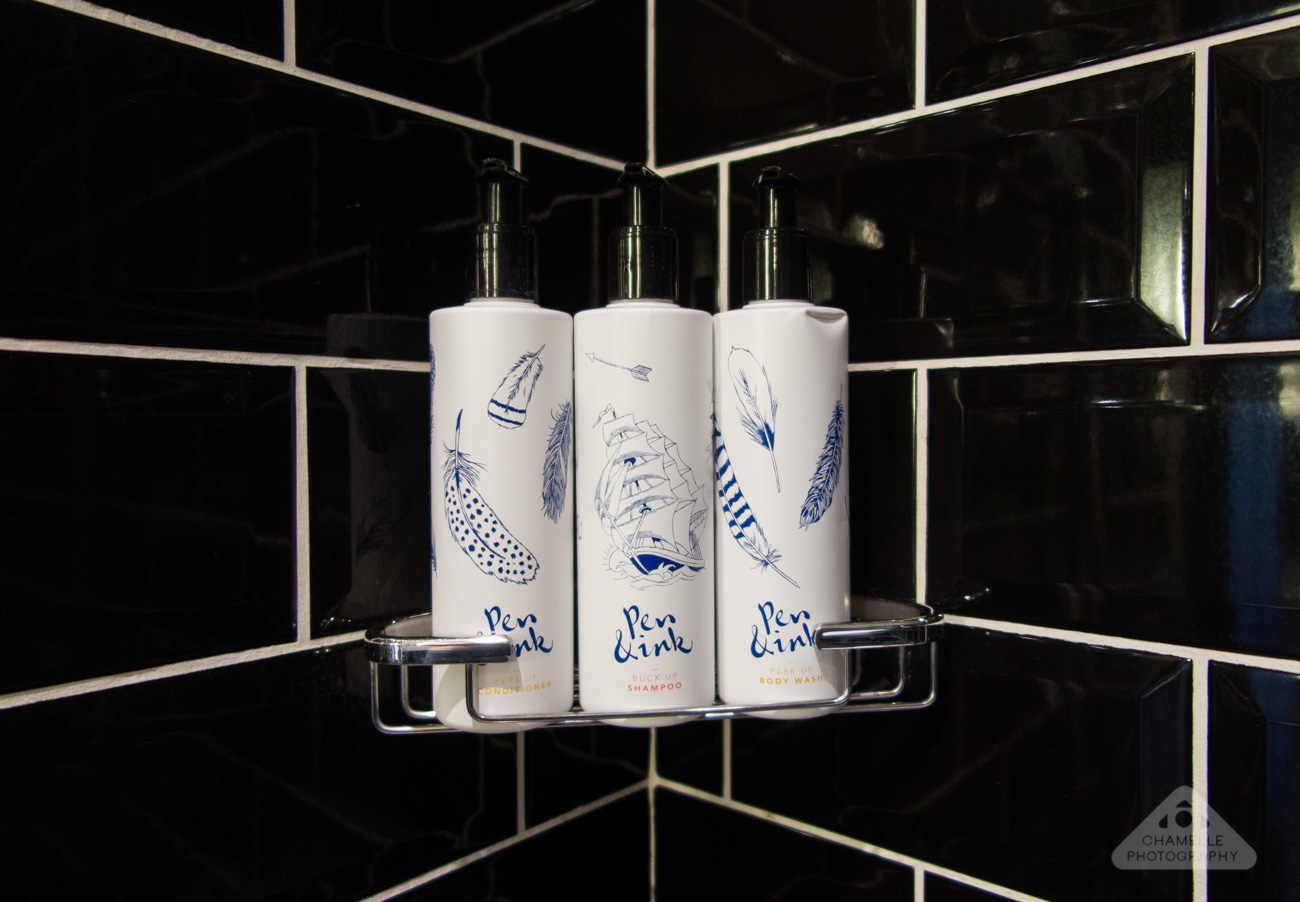 The Bathroom
The bathroom is decorated in a monochromatic style, and has toiletries with gorgeous packaging by Pen and Ink. They provided all the toiletries in big bottles as they are conscious of the environment and dislike wastage. So do I! However, for those old school people, they have a bar of soap as well. The shower has a big rainfall shower head.
Iron/Ironing board
I needed an iron and ironing board to iron my long, viscose dress which had gotten super crushed in my suitcase. When I couldn't find one in the room I called reception who told me there was an 'ironing room'… I seemed to have remember passing it after I got out of the elevator but while they were telling me about it they suddenly said, "We can bring one up for you."  and they did. I was super impressed by their speedy service.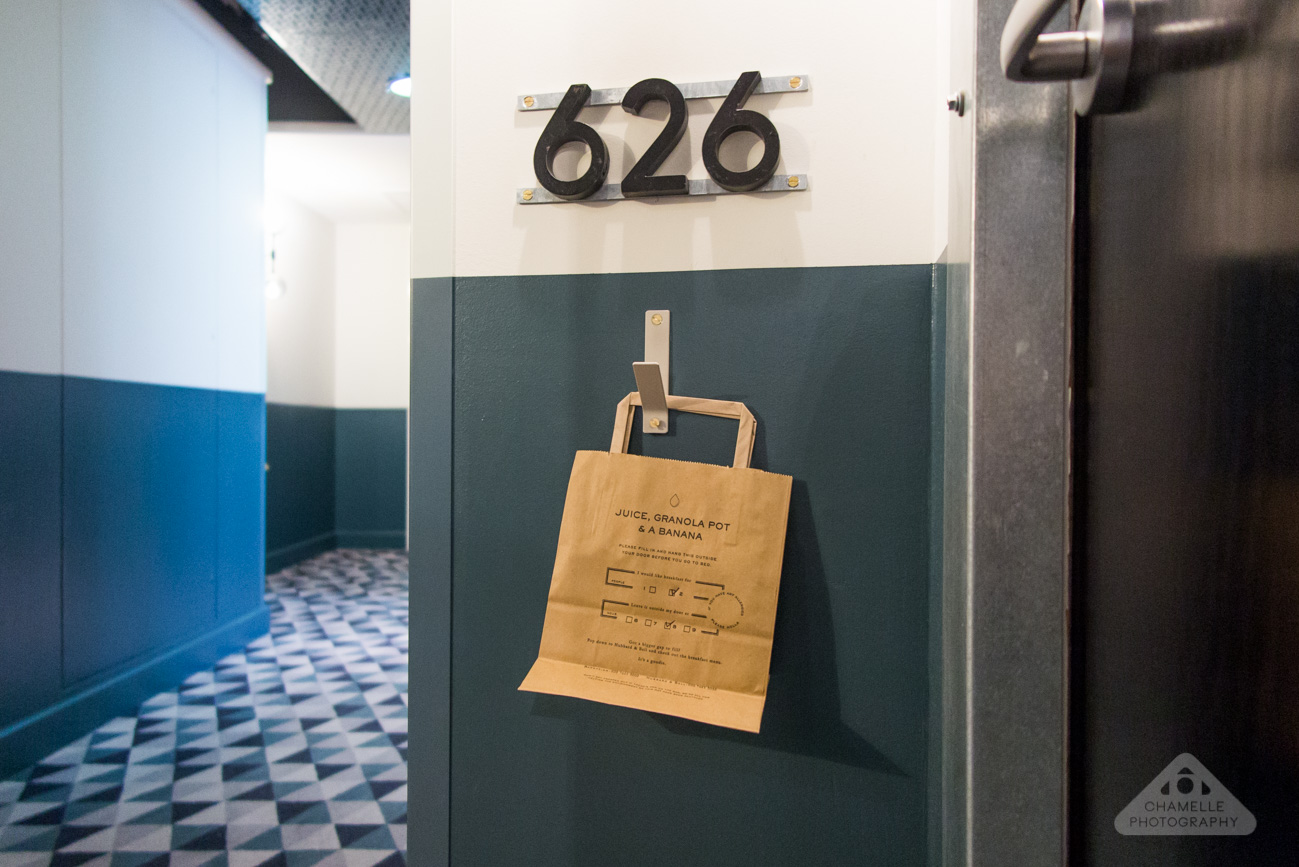 (not my door, someone else's)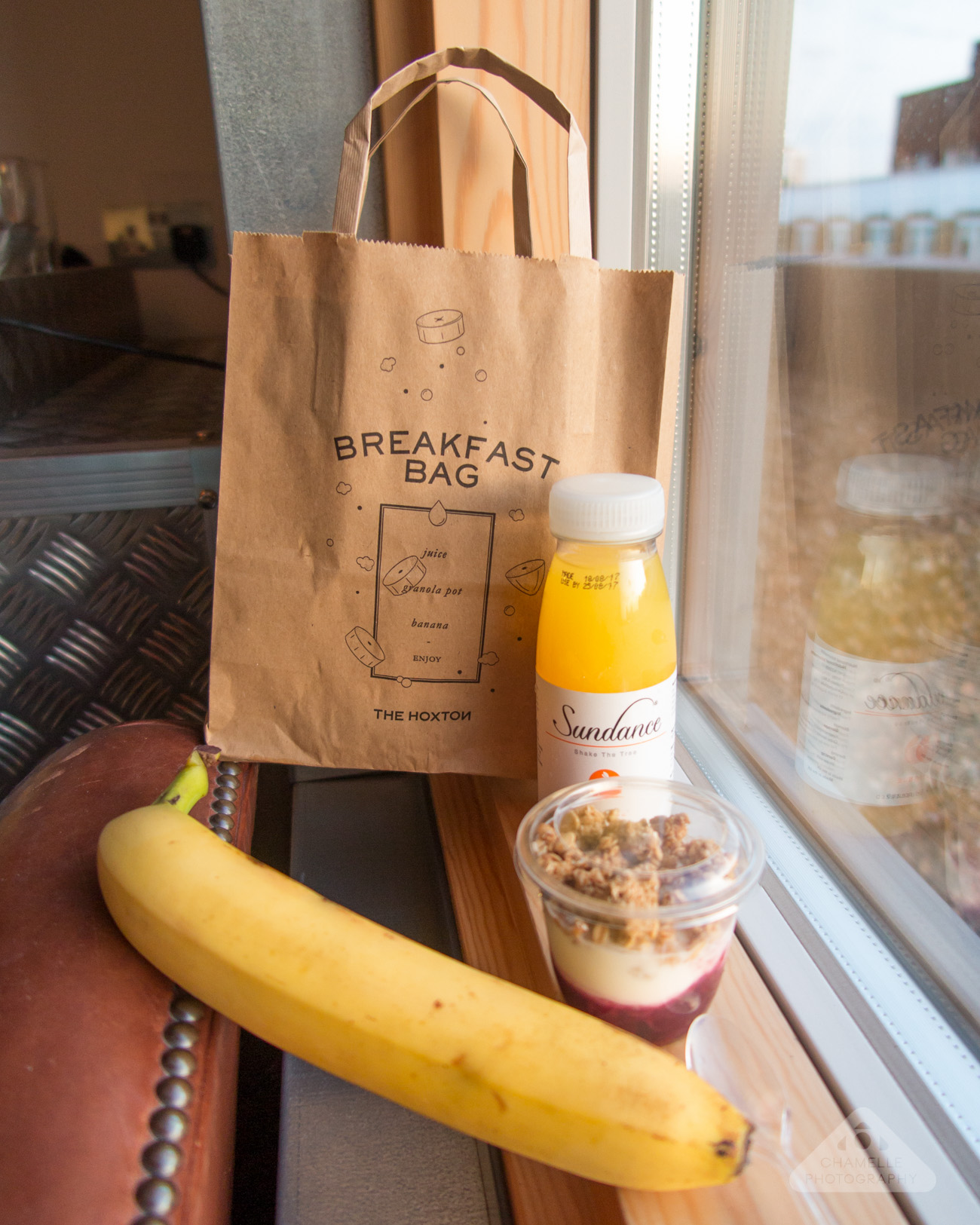 Breakfast Bag
The Hoxton Shoreditch has two options for breakfast: a free 'breakfast bag' or a paid cooked breakfast at the Hoxton Grill restaurant. Since I'd be waking up super early and leaving at 6am to do a photoshoot the next morning (and didn't have time to waste), I opted for the former.
You can tick whether you want breakfast delivered at 6, 7, 8 or 9am and I asked whether it was possible to get it earlier than 6. They asked me what time I wanted it, which gave me the impression that they were super flexible to adapt to any customer's requests. So as to not disturb you, the 'breakfast fairies' just leave it hanging on the back of your door the next morning at the time you've specified.
The breakfast bag came with a bottle of fresh orange juice by Sundance, a local producer, a banana and a pot of yoghurt and muesli (granola). It was a good start to the day.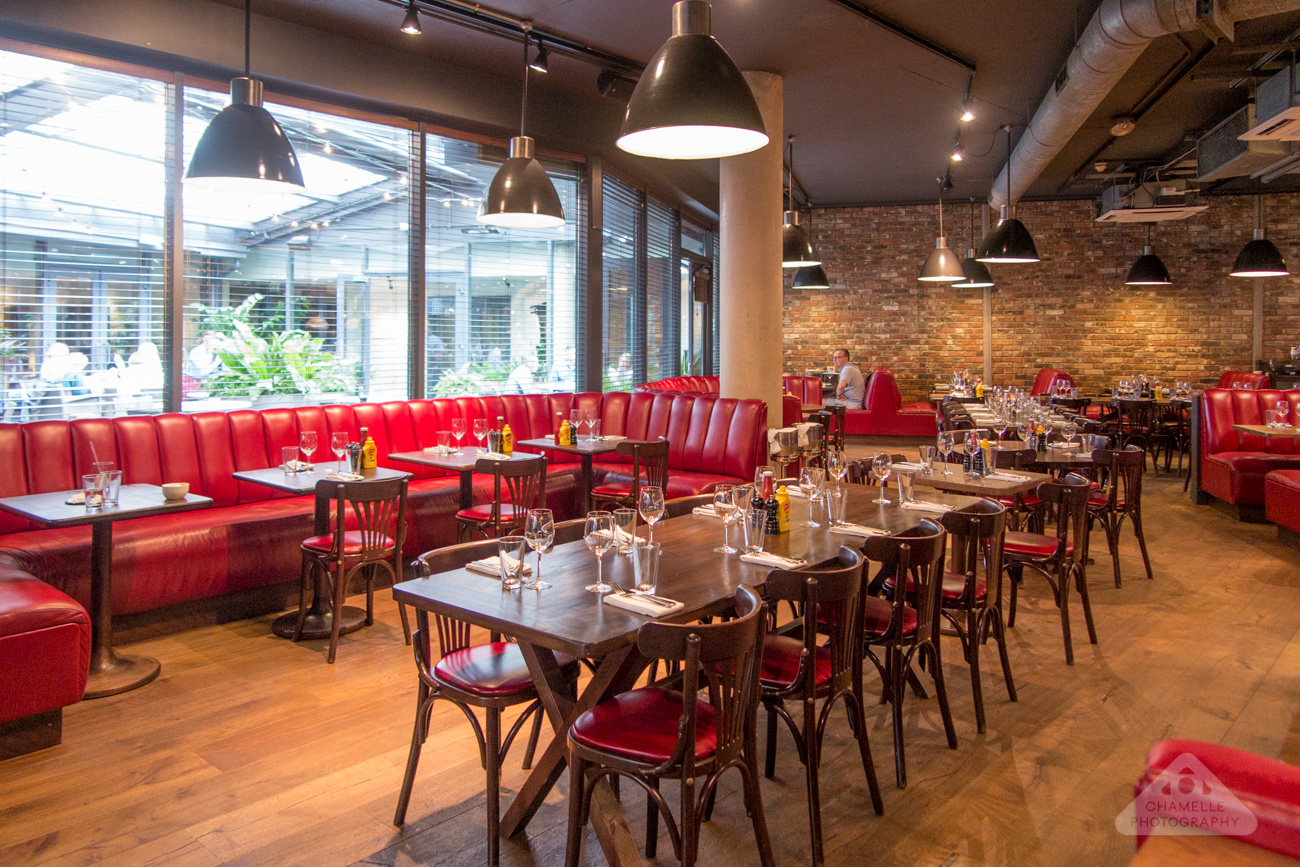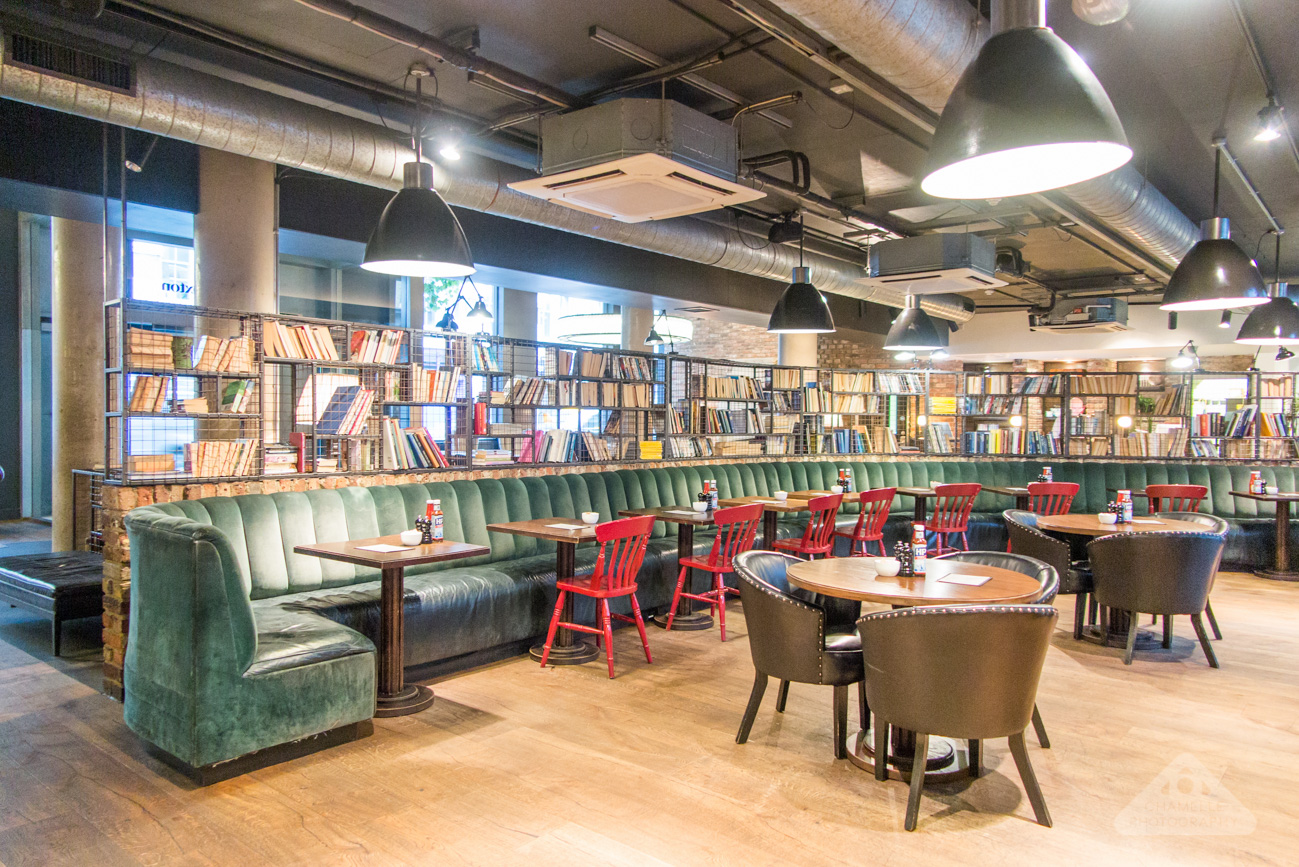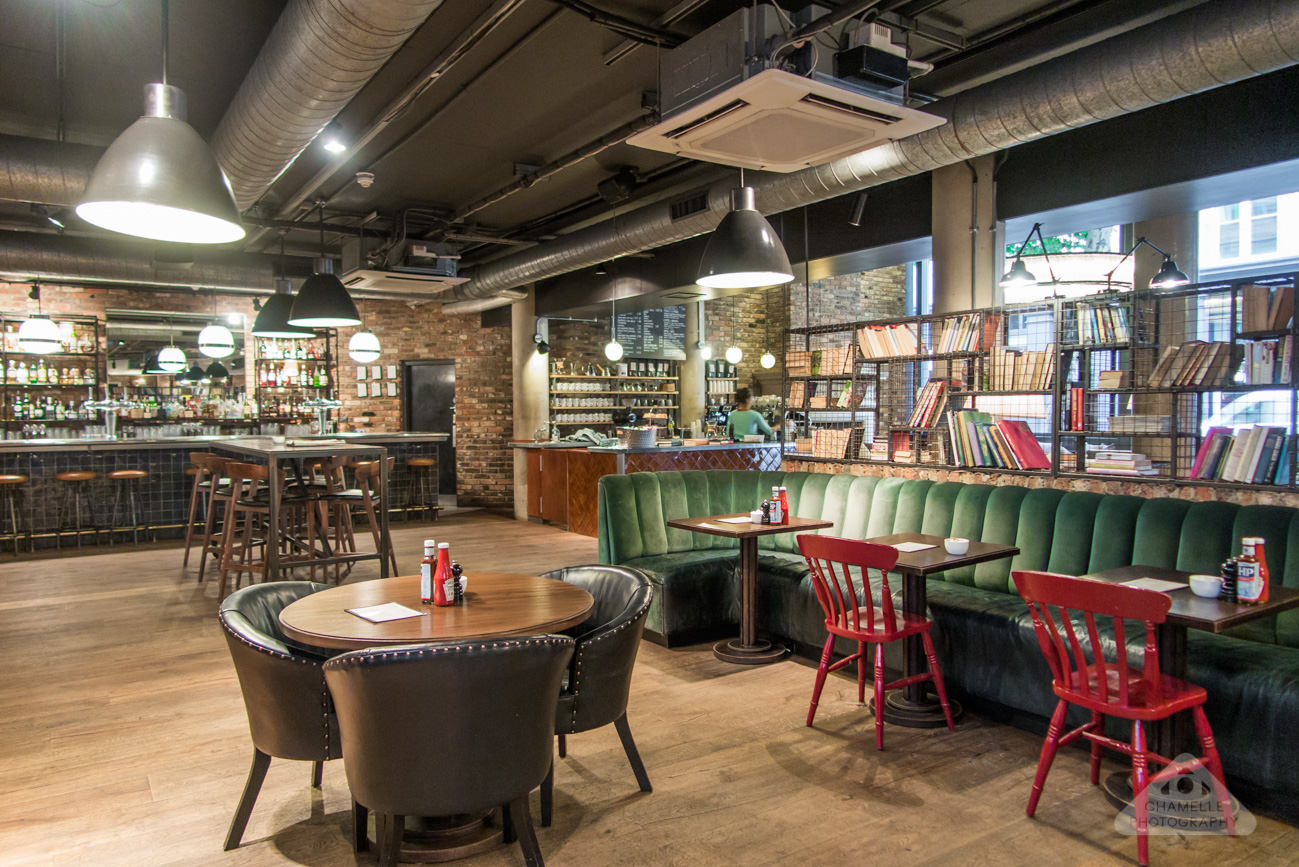 As I was on a tight schedule and wanted to explore the neighbourhood I did not eat here but if I'd had more time I definitely would have! The Hoxton Grill has a real American flavour from the decor (leather lounges) to the menu (their specialty is burgers). You can check out their menu and make a booking on their website.
Hoxtown
The Hoxton Shoreditch also hosts and supports a lot of community/creative events. They offer spaces for creatives to show their work, pop-up shops and anything you can think of involving art, design, music, fashion and technology.
Overall
I had a fantastic stay at the Hoxton Shoreditch. The location, the comfort, the surroundings and especially the friendly and helpful staff made it perfect. I would definitely recommend it if you want to get out of the touristy area and stay in a trendy area that's full of great cafes and boutiques, and awesome streetart!
Getting there
The hotel is a 5 minute walk away from the Old Street tube station. There are also many buses that run along the street.
Old Street tube station is approx. 23 mins from Paddington station and 35 mins from London Victoria station.
The Heathrow Express train runs between Heathrow airport and Paddington station and takes 15 minutes.
The Gatwick express train runs between Gatwick airport and London Victoria station and takes 30 minutes.
Easybus runs bus services between Gatwick airport and London Victoria station and takes about 1 hour 30 minutes.
Easybus and National Express run bus services between Luton airport and London Victoria station and takes about 1 hour 40 minutes.
A one-way taxi from Heathrow airport would cost approx. £75-95 and take about 35 minutes.
Hoxton Shoreditch Hotel
Address: 81 Great Eastern Street, London EC2A 3HU, United Kingdom
Tel:+44 (0)20 7550 1000
Web: https://thehoxton.com/london/shoreditch/hotels | Email: book.shoreditch@thehox.com
Many thanks to Hoxton Shoreditch Hotel for sponsoring my stay in a Concept room. All opinions and photographs are my own.