21

min read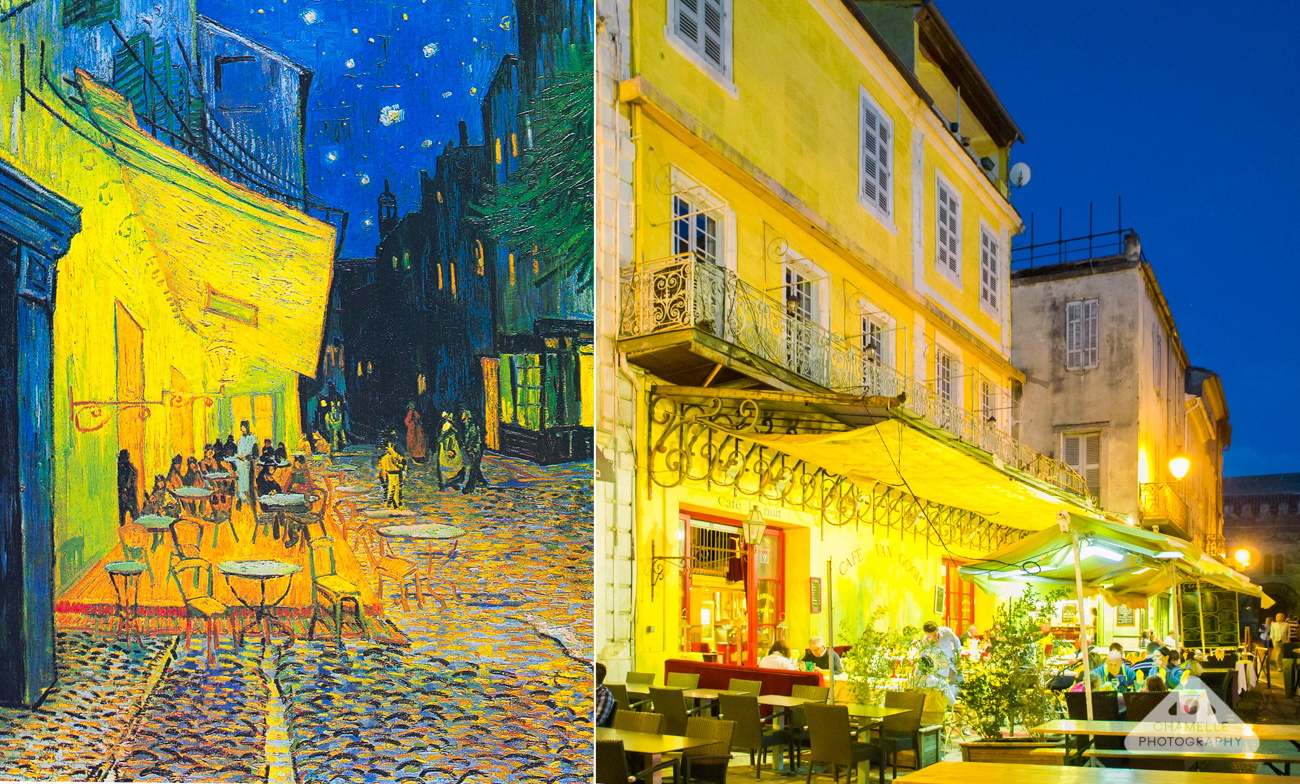 The Ultimate Guide to the Van Gogh Trail in Provence and Paris, France
Part II: Saint-Rémy-de-Provence (Saint-Paul-de-Mausole asylum)  (here)
Part III: Paris (The Louvre, Musée d'Orsay and Montmartre)  coming
Part IV: Auvers-sur-Oise  coming
This was one of the most memorable, and emotional trips I ever took in all my 7 years in Europe… Read on to find out why! This blogpost contains everything you need to know about visiting the major Vincent Van Gogh sites in France: where he lived, slept, ate, worked and died. Trust me, these are all amazing sites not to be missed! 🙂
In the summer of 2017 (July) I had the amazing opportunity to take my 'aunt' around France. She is not my aunt by blood but we are close enough to be aunt/niece. She is an art teacher who moved from Shanghai, China to Sydney, Australia by herself and raised her daughter in Australia alone. She never had the opportunity to travel to Europe so I was super happy to play host and be able to show her some of the most beautiful places in France related to art (even though it was a bit stressful for me as I was in the middle of organising our wedding during the same period but anyway)… I know what a lifelong dream it had been for her to see all these masterpieces in the flesh in the most acclaimed art galleries in the world…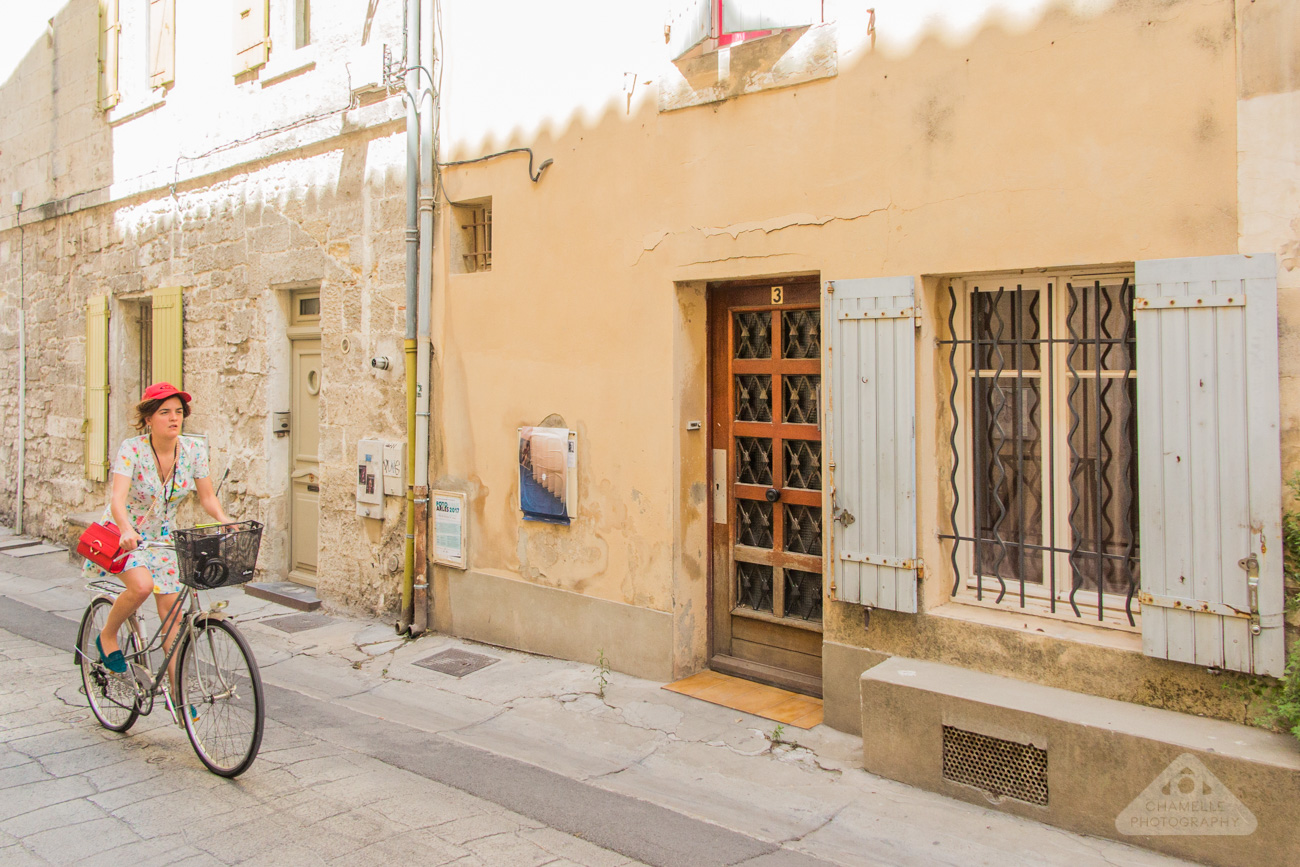 As I have lived in France for quite a number of years now and consider myself an expert in travel around France, I didn't just want to take her to the Louvre or the Musée d'Orsay. Afterall, anyone could do that. Anyone can do that themselves or do a tour that takes them there. That wasn't enough for me. It was important for me to show a newcomer the whole encompassing beauty of France, not just Paris or other large cities, but also the stunning countryside, and little villages infused with history and medieval architecture.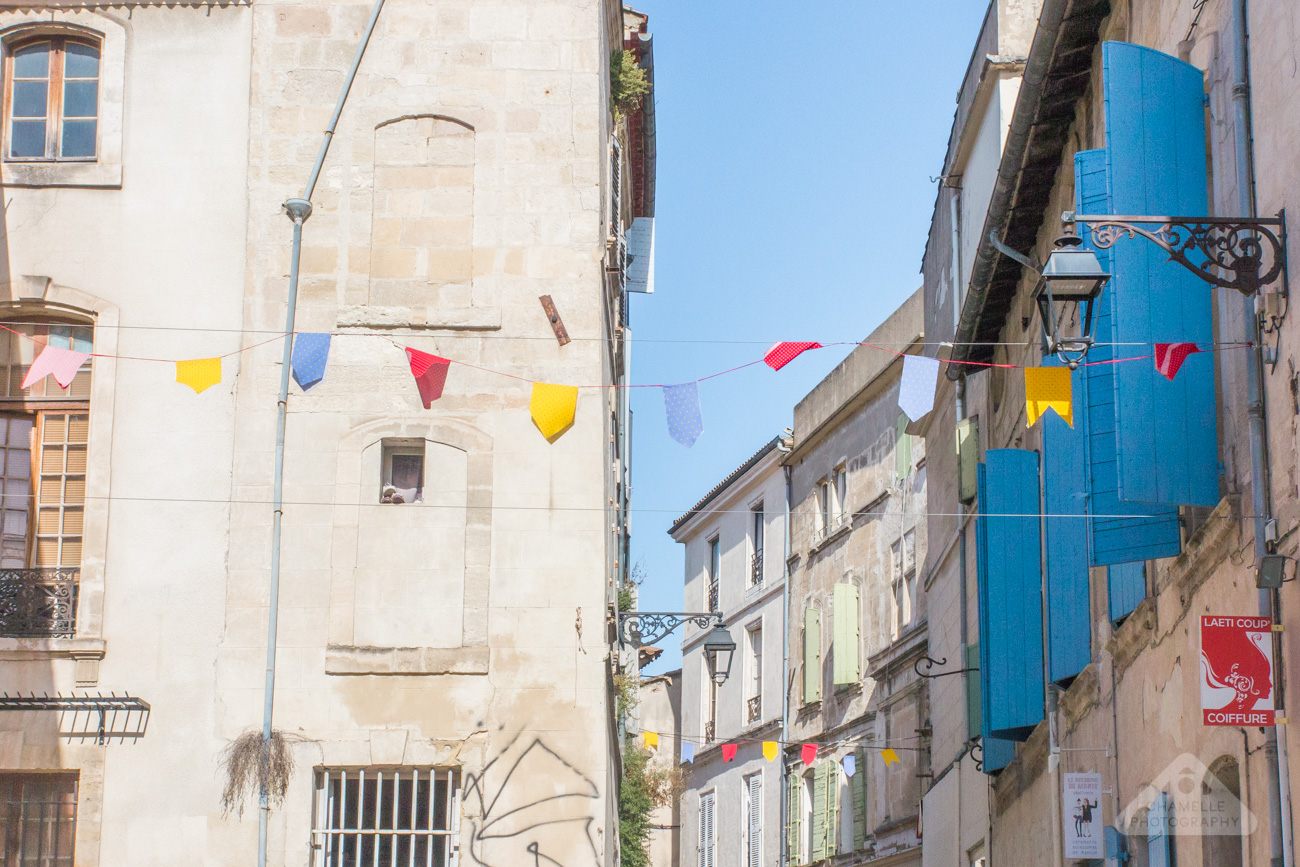 As the trip planning went along I decided we wouldn't just go to Paris, but also my favourite part of France – Provence. Afterall, isn't that where Van Gogh got all his inspiration from? Afterall, Provence is the place that makes my heart sing and cry with happiness. I don't even have enough words to describe how I feel every time I go to Provence… it's happier than happy (even despite the crushing heat in summer), it's elation, it's… I really feel like I'm in a dream.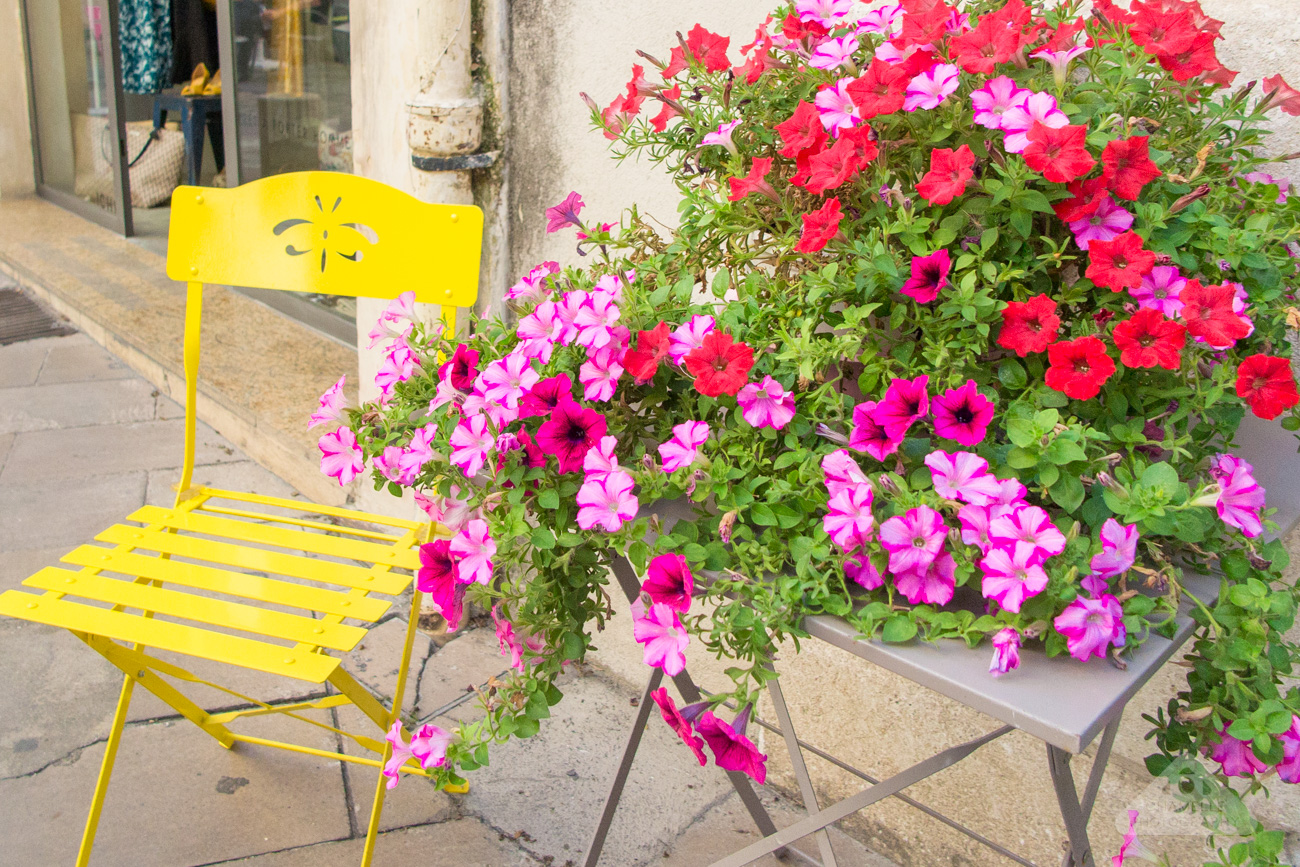 So our itinerary went as follows (places where Van Gogh lived are highlighted in bold):
Lyon
Arles
Aix-en-Provence (Cézanne)
Saint-Rémy-de-Provence (Saint-Paul-de-Mausole asylum)
Bonnieux
L'Isle sur la Sorgue
Avignon
Paris
Auvers-sur-Oise
This blogpost will therefore focus on these four towns as mentioned above. There is so much information (and photos!) that I've had to break it up into four posts.
For comparison's sake, here is Van Gogh's trail and timeline while in France and where he painted some of his most famous works:
Paris (Montmartre) March 1886 – Spring 1887  [Portrait of Père Tanguy/Père Tanguy]
Asnières (suburb just outside Paris) Spring 1887 – February 1888
Arles February 1888 – May 1889   [Starry Night Over the Rhône/Nuit étoilée sur le Rhône, Café Terrace at Night/Terrasse du café le soir, The Courtyard of the Hospital at Arles/Le jardin de la maison de santé à Arles, Van Gogh's Chair/La Chaise de Vincent Van Gogh, Bedroom in Arles/La Chambre à Arles, Sunflowers (4th edition)/Les Tournesols, The Yellow House/La Maison Jaune]
Saint-Rémy-de-Provence (Saint-Paul-de-Mausole asylum) May 1889 – May 1990   [The Starry Night/La Nuit étoilée, Almond Blossom/Amandier en fleurs, Irises/Iris, Wheat Field with Cypresses/Champ de blé avec cyprès, Self-portrait/Portrait de l'artiste]
Auvers-sur-Oise (village 25km from Paris) May – July 1890   [Wheatfield with Crows/Champ de blé aux corbeaux, The Church at Auvers/L'Église d'Auvers-sur-Oise]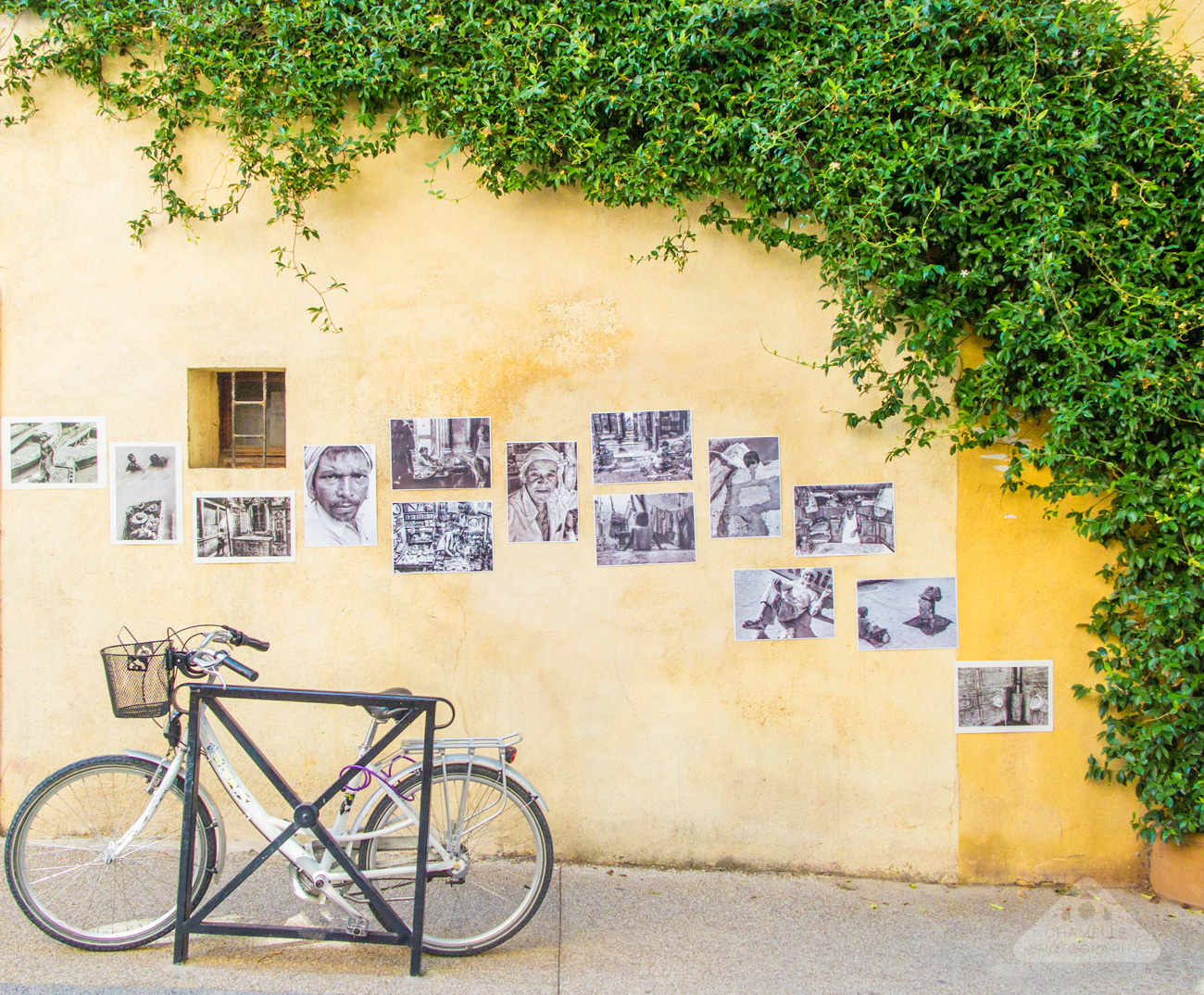 Going in July meant our trip also coincided with the Rencontres d'Arles (one of the world's largest photo festivals which runs over 3 months), the Festival d'Aix-en-Provence and the lavender season… As I had previously done a road trip during the same time of year around the same part of France only a year prior, I had a pretty good idea what the trip would entail… if you are interested you can read more about that trip and lavender spotting tips here. You can also read my Aix-en-Provence travel guide.
Unfortunately my aunt was totally jetlagged when she arrived from her long flight from Sydney so I didn't have the chance/time to show her much of Lyon but if she had had more time I would have taken to Lyon's Musée des Beaux Arts (Fine Arts Museum) which also has a number of masterpieces from famous painters there.
Arles
I had been to Arles two times prior. Once in February 2011 and once in July 2012. I do not recommend going in winter, it's freezing and depressing and many shops/restaurants are closed. However in the summertime it just comes alive. Everything is open, the sun sets late, it's always hot and sunny, there is a sweet smell of lavender and other flowers and fresh fruits in the air… there is just a magical atmosphere.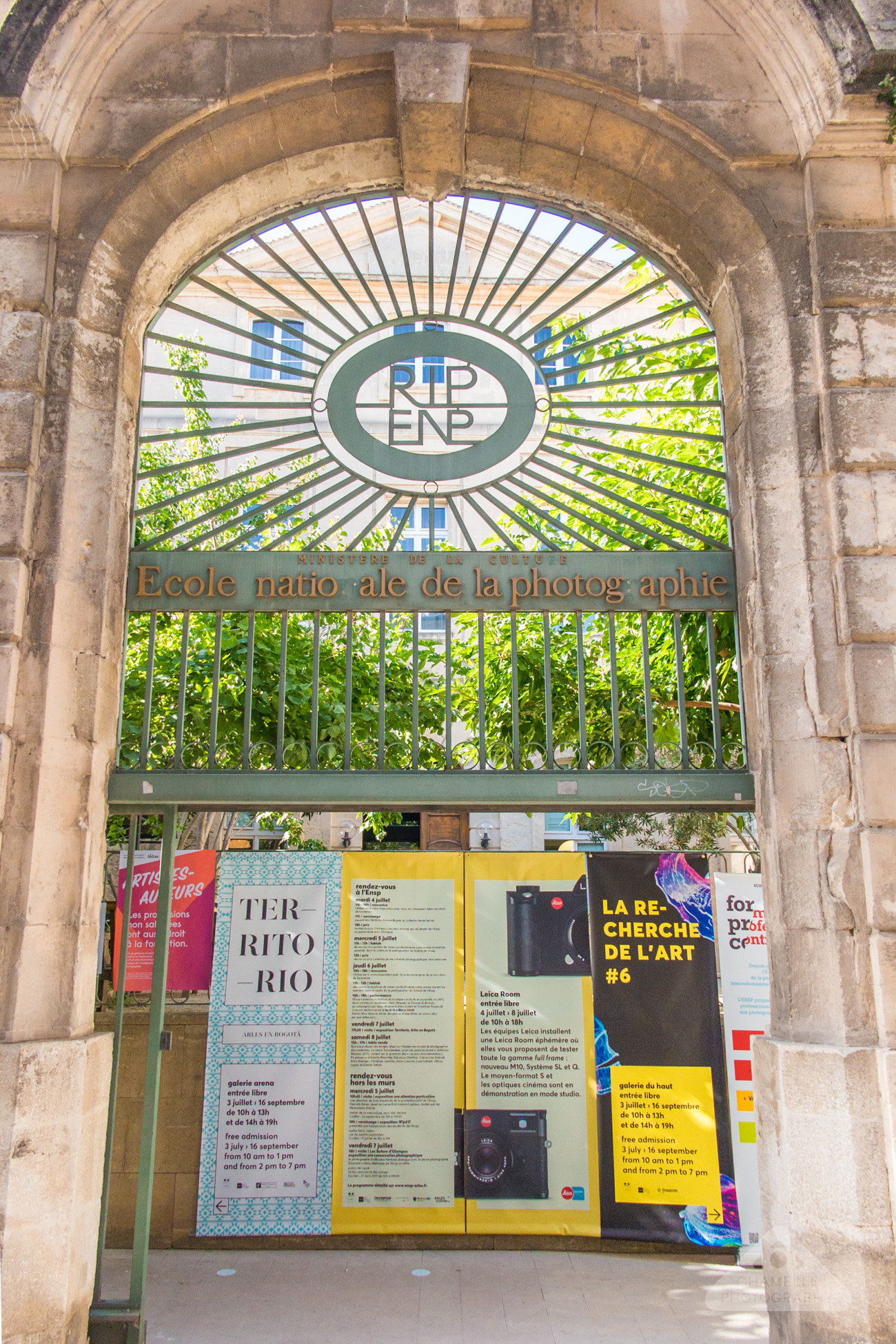 I've not told many people this but now is a good a time as any. Once upon a time almost 10 years ago now I decided to move to France and I decided that the easiest and quickest way to do that would be to do a Master's degree… but what in?  There could only be one choice: Photography, my biggest passion in the world. I researched and found the ENSP – Ecole nationale supérieure de la Photographie (basically a university/tertiary college just for photography). However, I found a job as an English teaching assistant instead which was better as it gave me a work visa and there would be a guaranteed job waiting for me. But curiosity got the better of me and one day I decided to go to Arles to visit the school… unfortunately going during winter wasn't a good idea as it was really depressing and being a big city girl I couldn't see myself living in a tiny village like this for a year… long story short I decided that perhaps it wouldn't be the best option for me…
However, I still love Arles as it not only has one of the best photography schools in the world, it has one of biggest and best photography festivals in the world, the Rencontres d'Arles!  After my first visit there in 2012 I was blown away by the sheer number, variety and quality of photo exhibits. It really was super awe-inspiring for me and it got my creative juices flowing looking at these amazing collections of art. I knew I had to come back and see it again.
As this blogpost is focused more on Van Gogh I'll have to leave the nitty gritty about Rencontres for another blogpost another time.
The Rencontres (pronounced ron-contre and meaning 'meetings' or 'encounters') takes you on a walking tour through the whole town of Arles (which is pretty small) and along the way you get to discover the town and its amazing architecture as well as the artworks.
How could I not love Arles, as not only is it THE city for photography, but the city of Van Gogh, my favourite painter ever…?
Vincent Van Gogh was strongly inspired by Arles where he created more than 300 drawings and paintings between February 1881 and May 1889.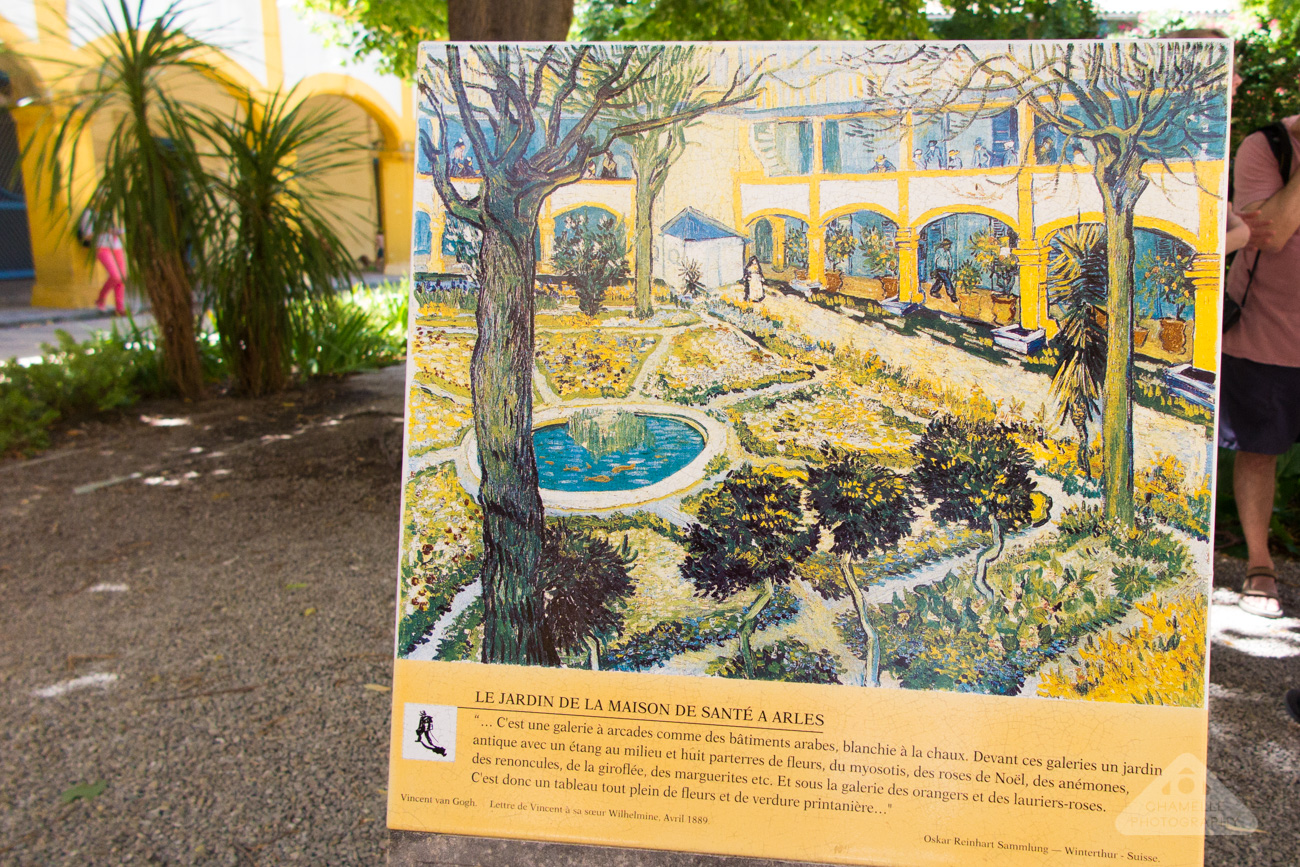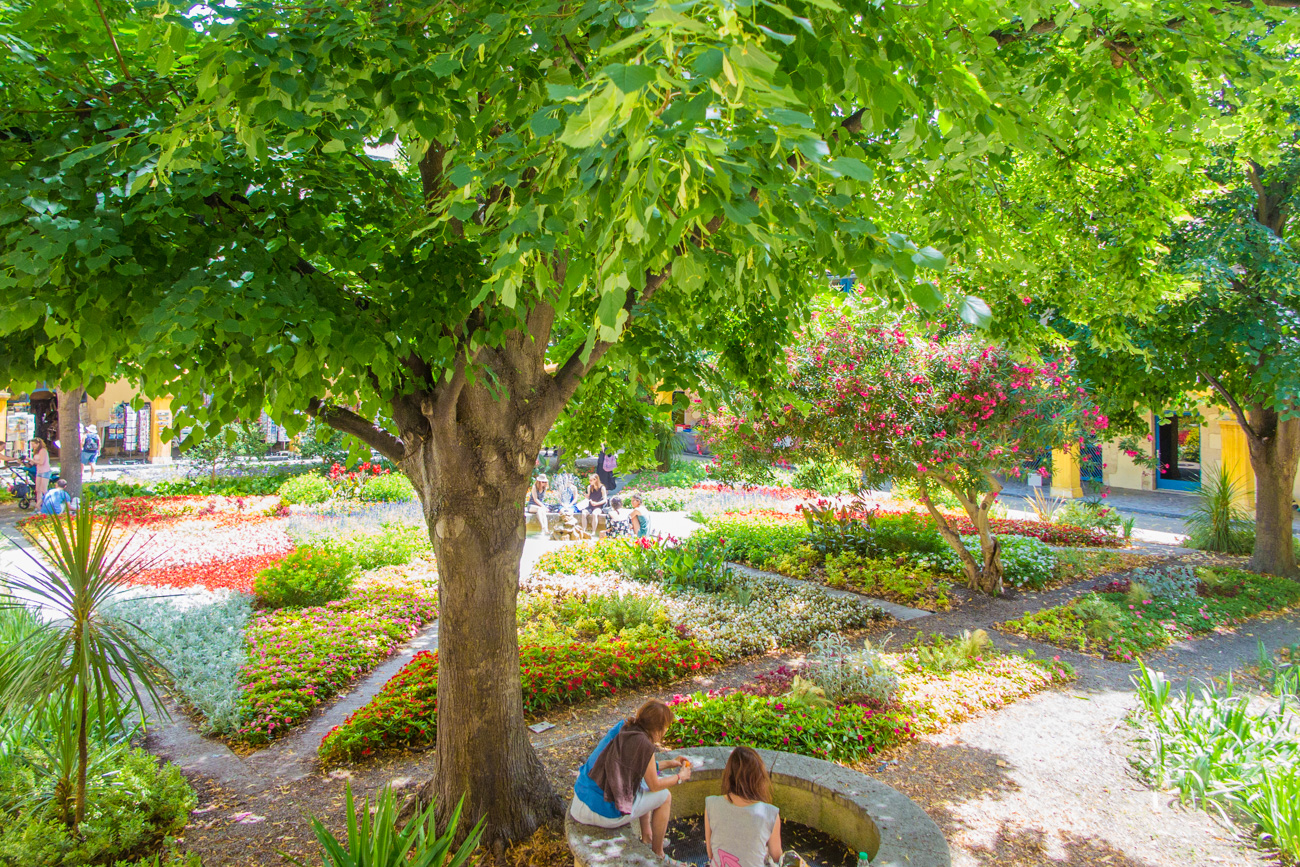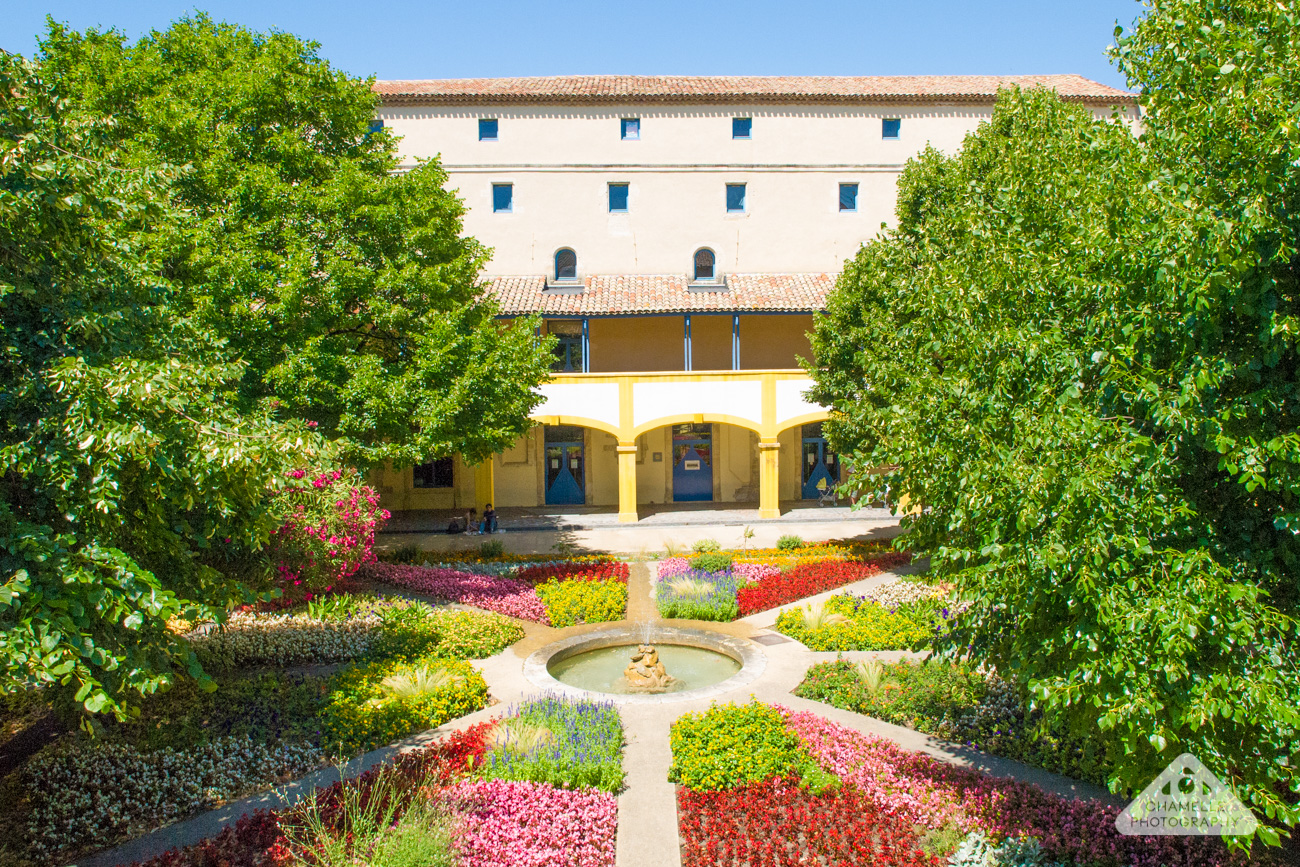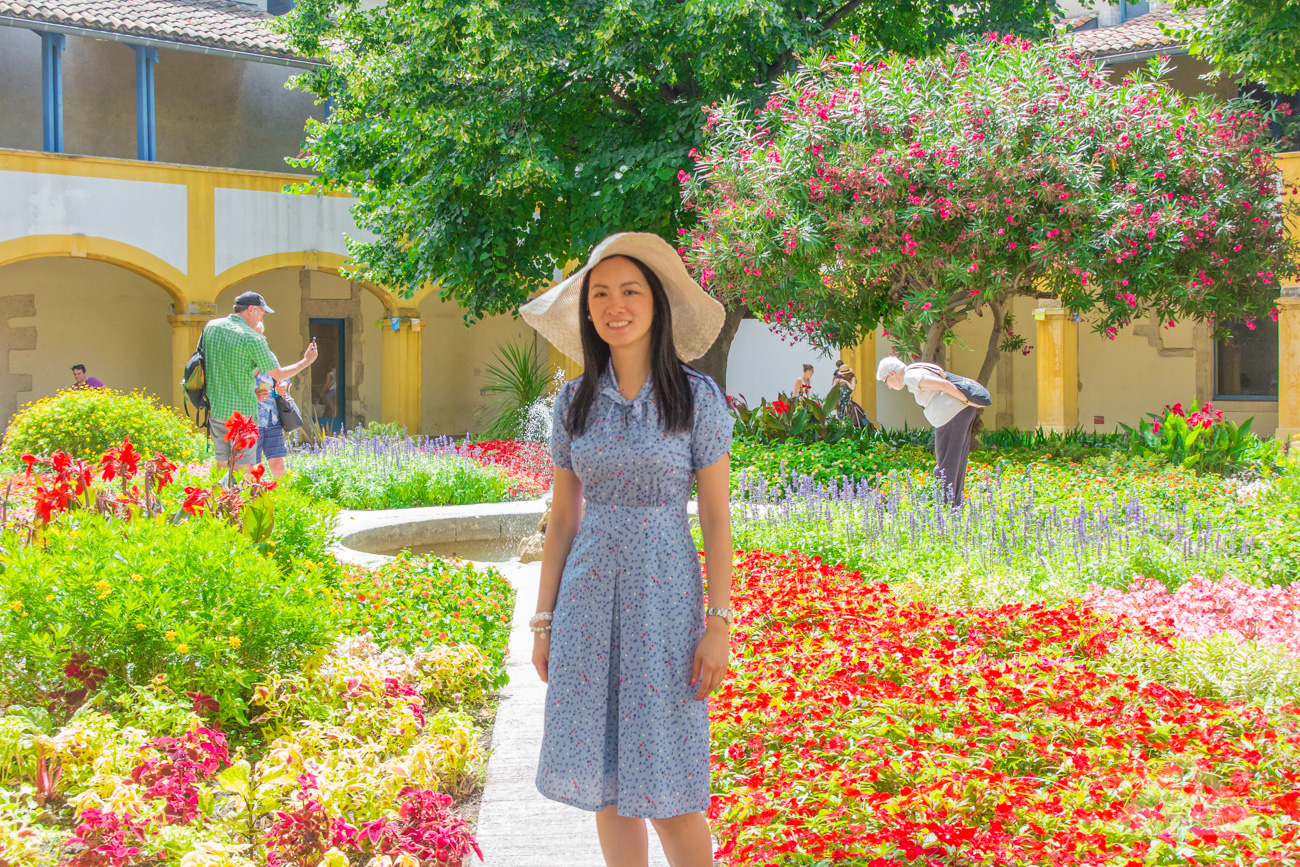 L'Espace Van Gogh
Imagine my (our) joy when we stumbled into a real life painting, The Courtyard of the Hospital at Arles (Le jardin de l'hôpital d'Arles/Le jardin de la maison de santé à Arles)!
Today that painting is displayed in the Museum Oskar Reinhart in Winterthur, Switzerland.
Van Gogh was being treated (for his severed ear) at this hospital between:
December 23, 1888 – January 7, 1889
February 7, 1889 – February 18, 1889
February 26, 1889 – May 8, 1889
It was a regular hospital which was not equipped to treat his mental problems. Thus, in May 1889 he admitted himself to mental hospital in Saint-Rémy-de-Provence (see next blogpost!)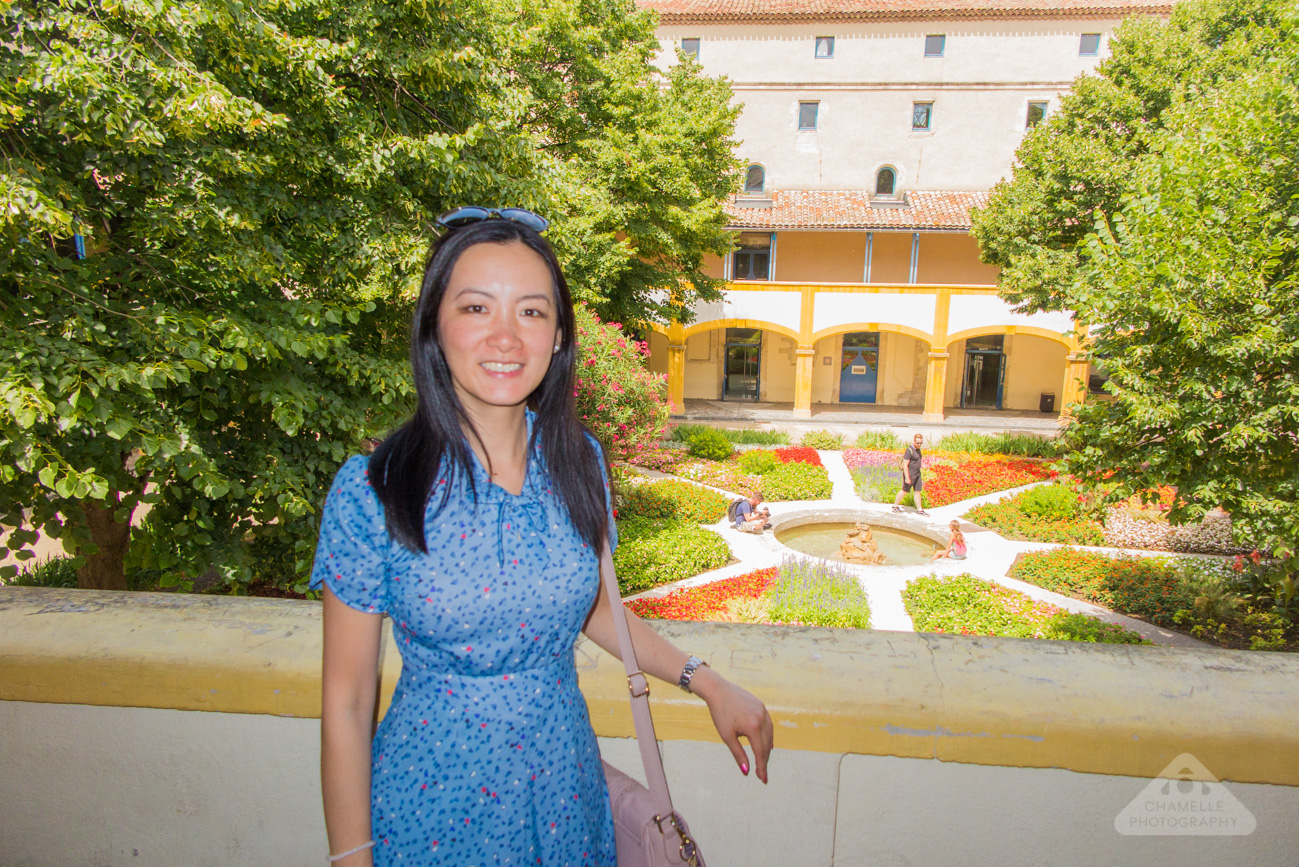 The hospital/courtyard was built between the sixteenth and seventeenth centuries, was formerly known as Hôtel Dieu (literally 'hostel of God' – a common name given to hospitals in that era) is now known as L'Espace Van Gogh (The Van Gogh Space). It stopped functioning as a hospital in 1974 and 12 years later was bought by the city of Arles and reopened as a cultural centre. It primarily houses their media library and is open to the public even when the Rencontres festival is not on. Apart from the Rencontres there are sometimes other temporary art exhibitions. It's a nice peaceful place for a wander (if only to admire the gorgeous, spectacularly colourful garden!) and there are also a handful of souvenir stores to get all your Van Gogh gifts for friends back home. The interior courtyard is maintained to look as it did when Van Gogh spent his last few nights in Arles.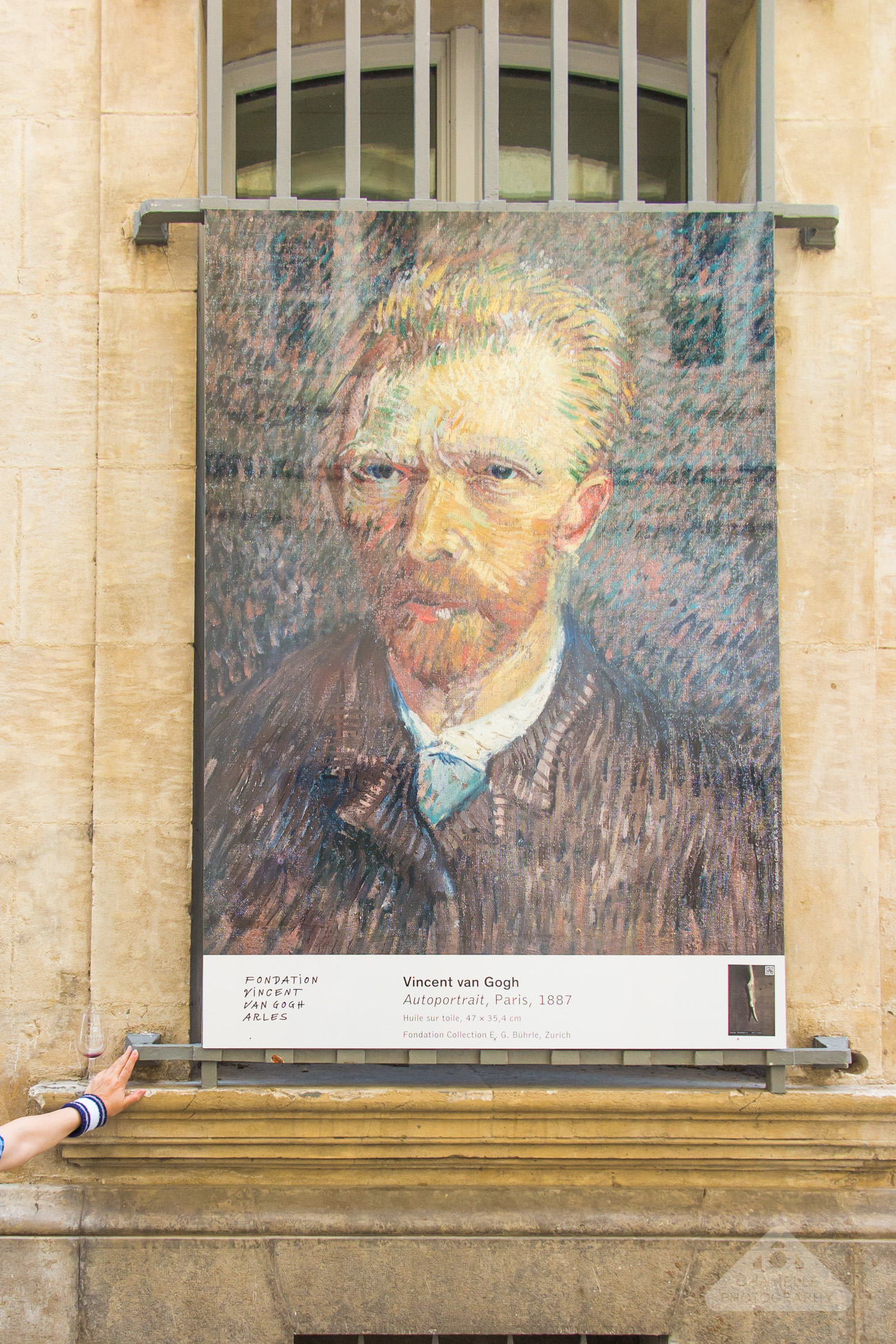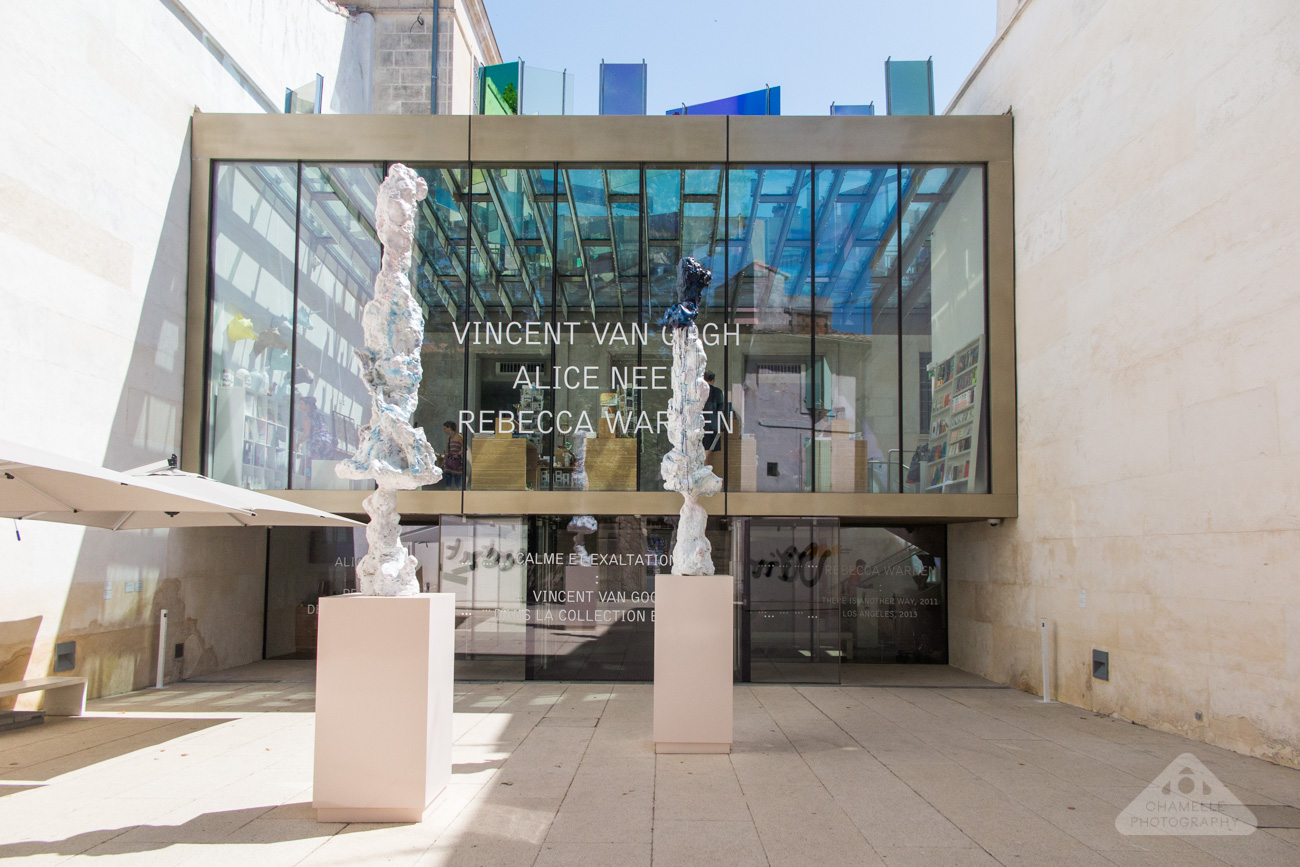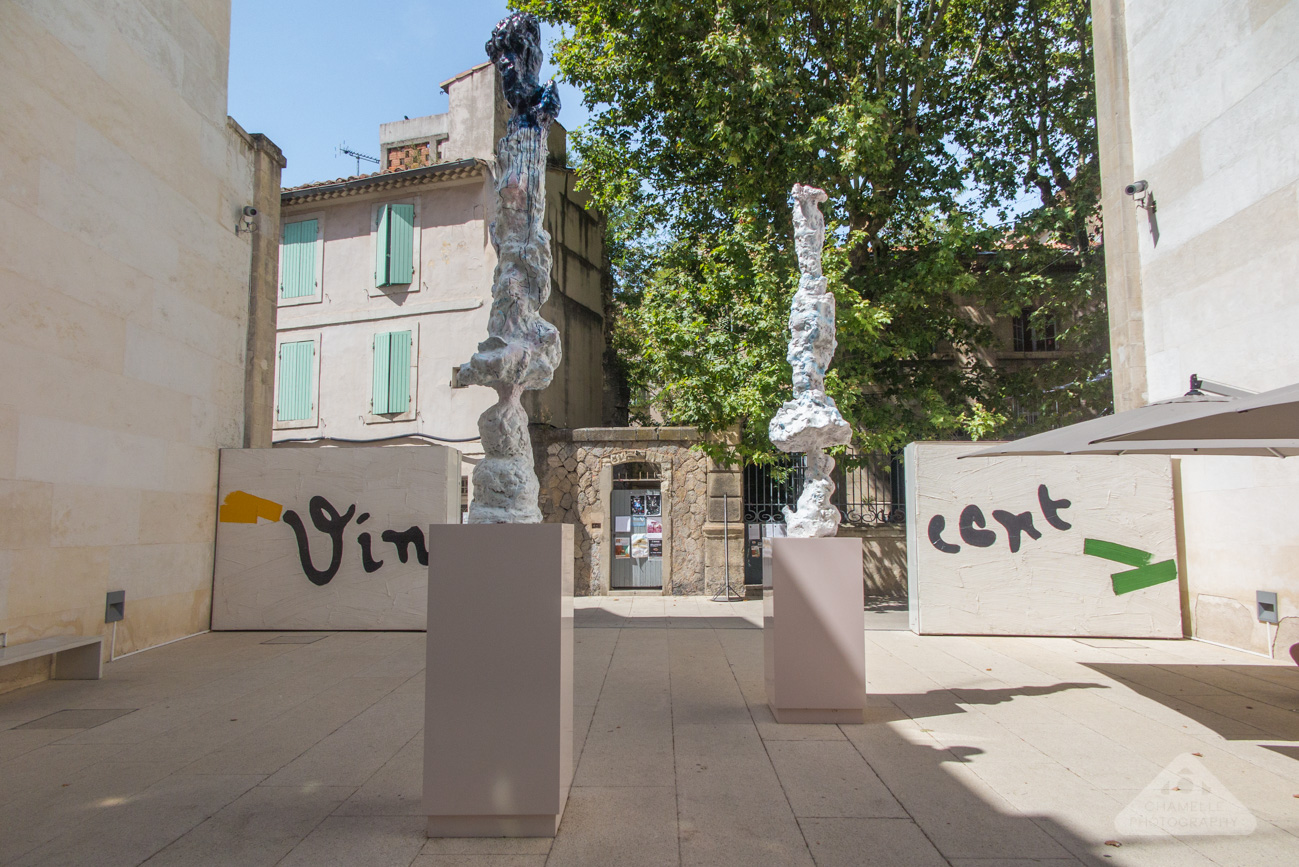 Fondation Van Gogh (fine arts museum)
As I had already bought (rather expensive) tickets for the Rencontres, I didn't go into the Van Gogh museum. But if I had had time to do both I would have. My aunt preferred seeing museums so she had a look while I ran around the city checking out the numerous photo exhibitions. Don't be fooled by the name though. There are not a large number of Van Gogh's works inside and the number changes constantly. There are different temporary thematic exhibitions, sometimes with Van Gogh's work.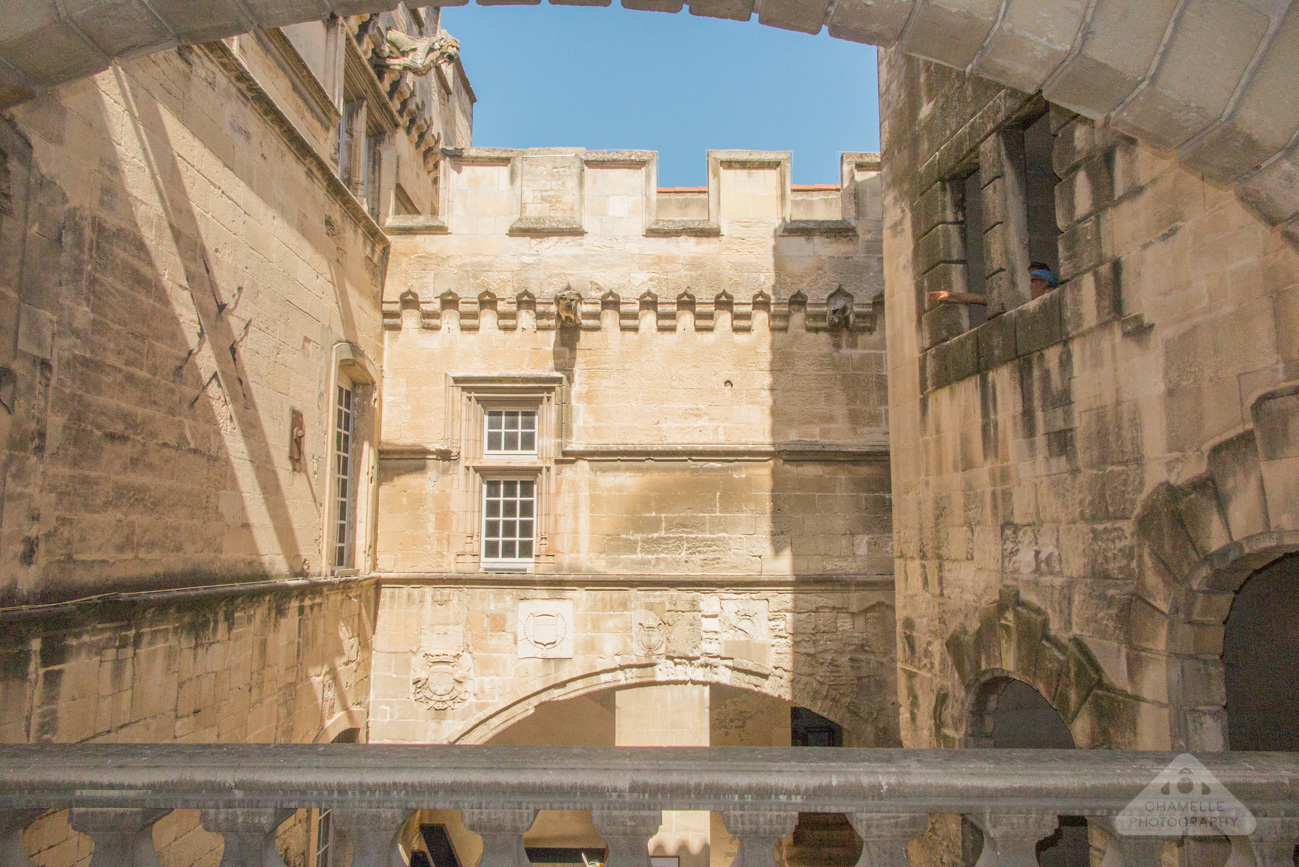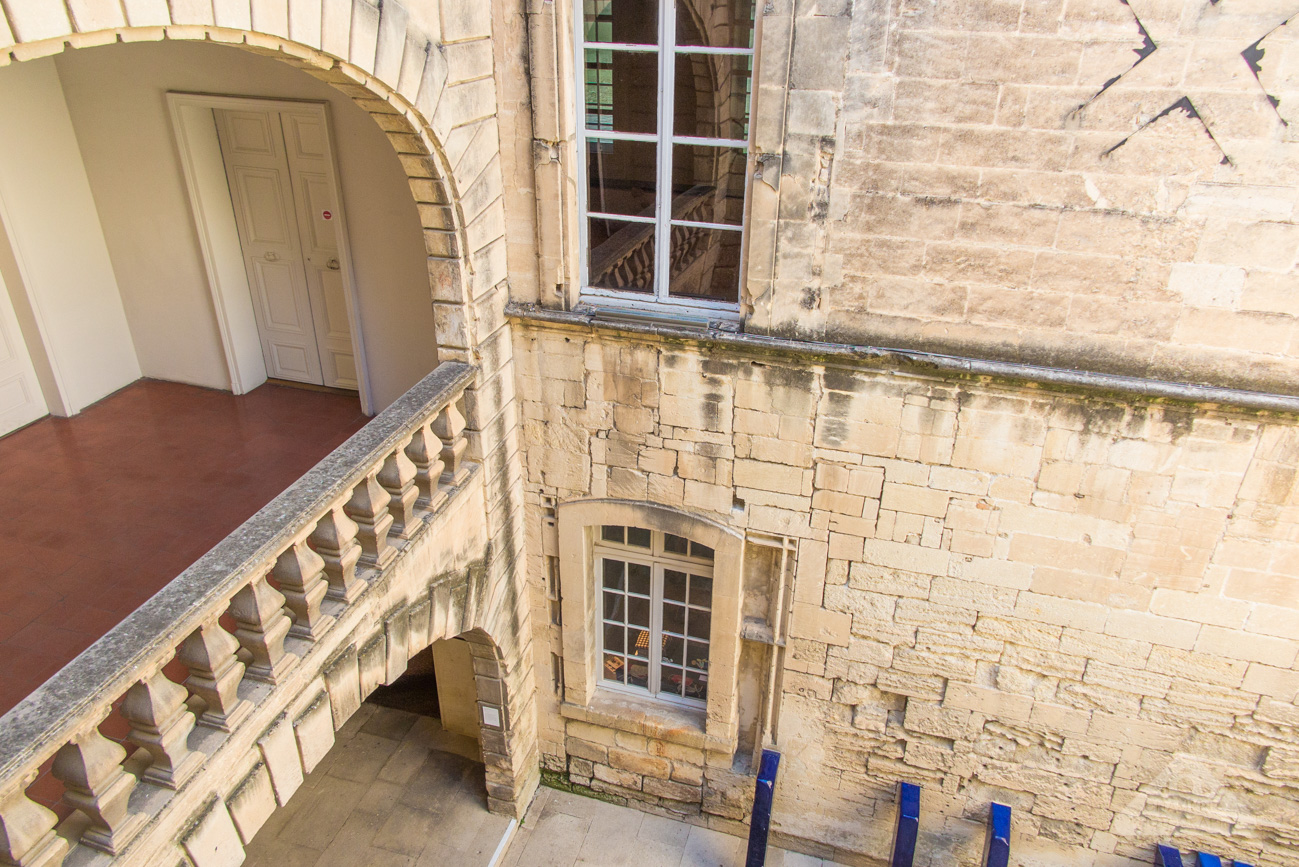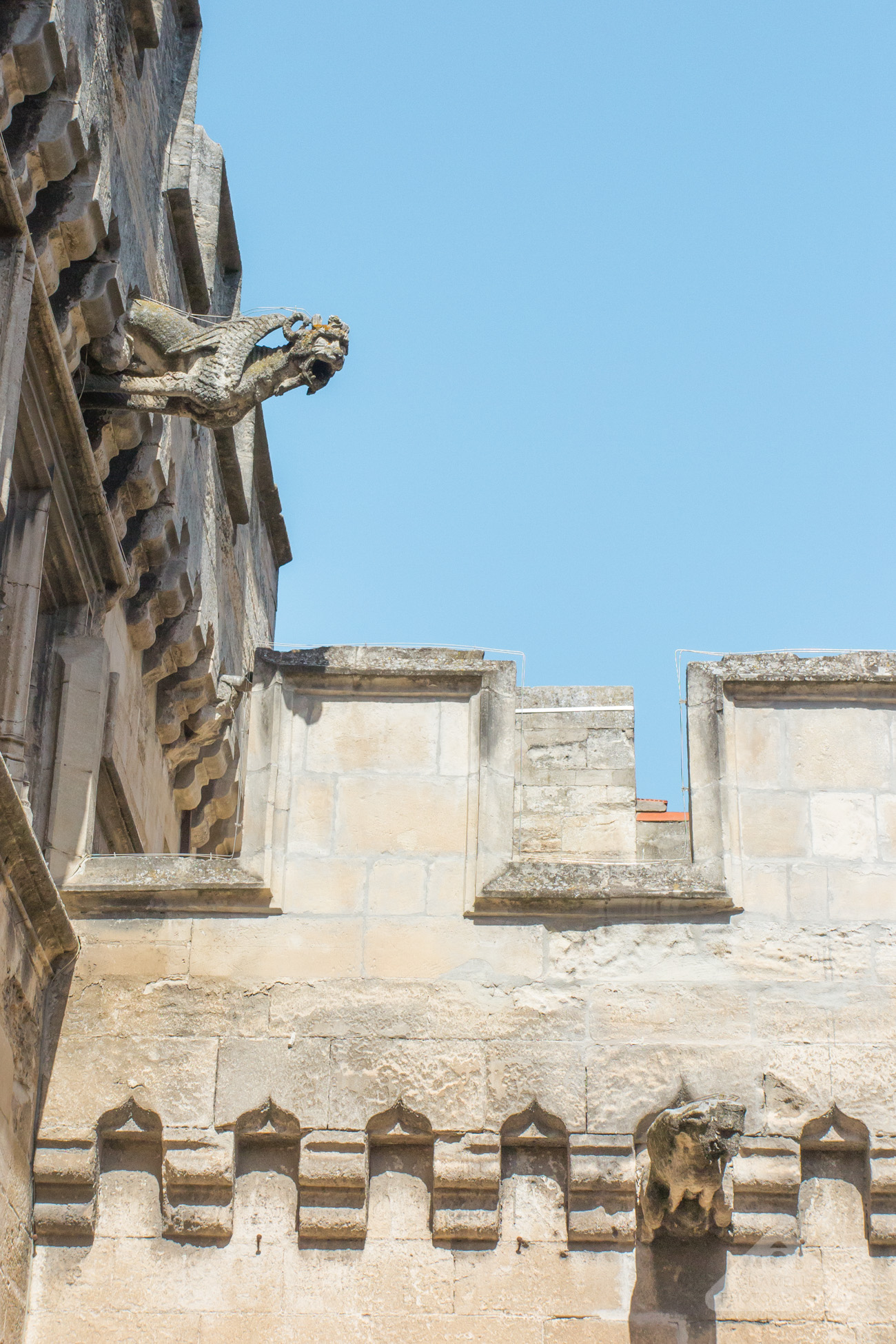 Musée Réattu
The Rencontres led me to Musée Réattu which was a highlight for me. It was the first time I had been inside this amazing building. It is situated right on the Rhône so you get to see the magnificent view that Van Gogh painted in Starry Night over the Rhône (Nuit étoilée sur le Rhône). The painting is displayed in the Musée d'Orsay in Paris.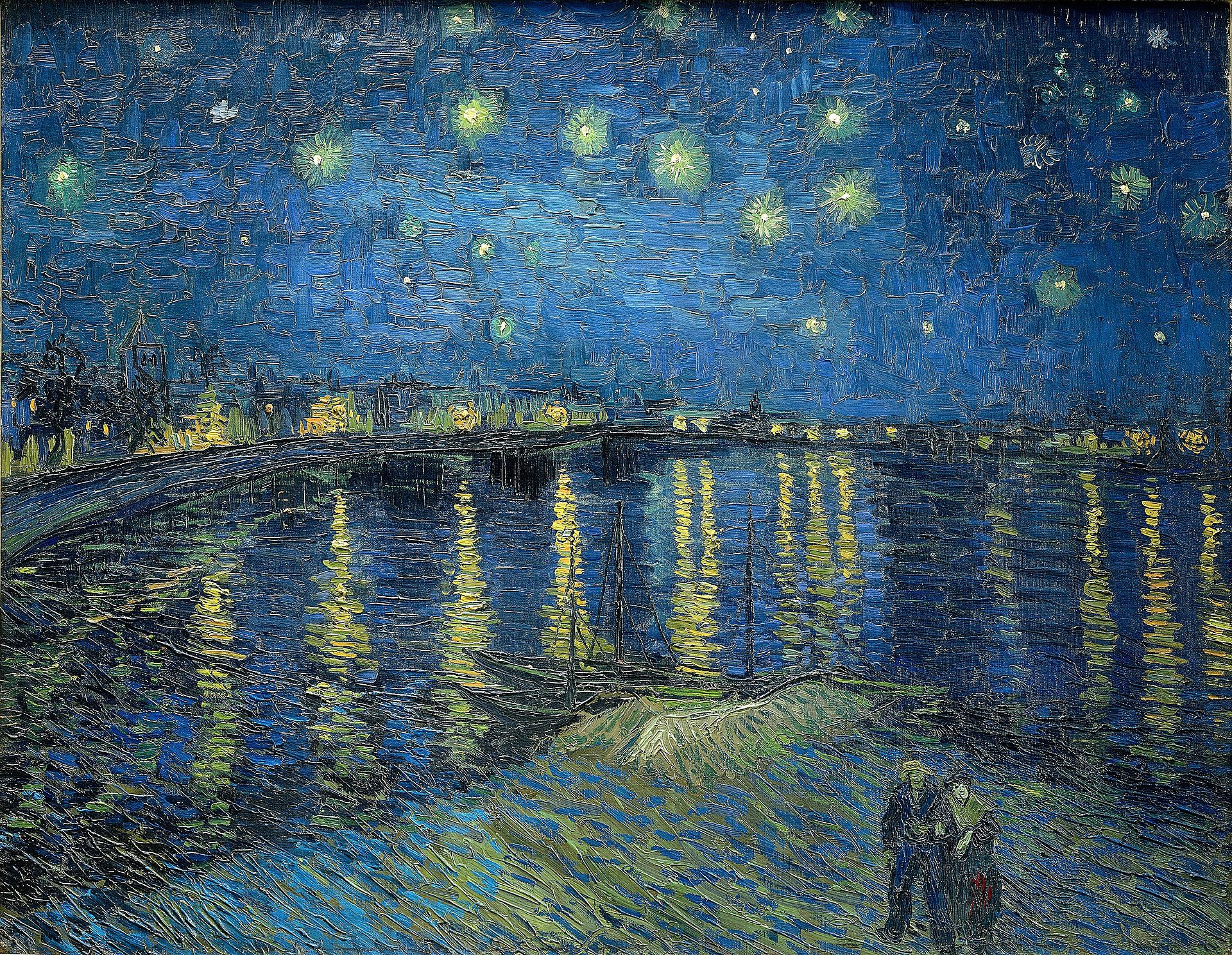 Although it doesn't look like much in the middle of the day in the height of summer, this is basically the view that Van Gogh painted (below):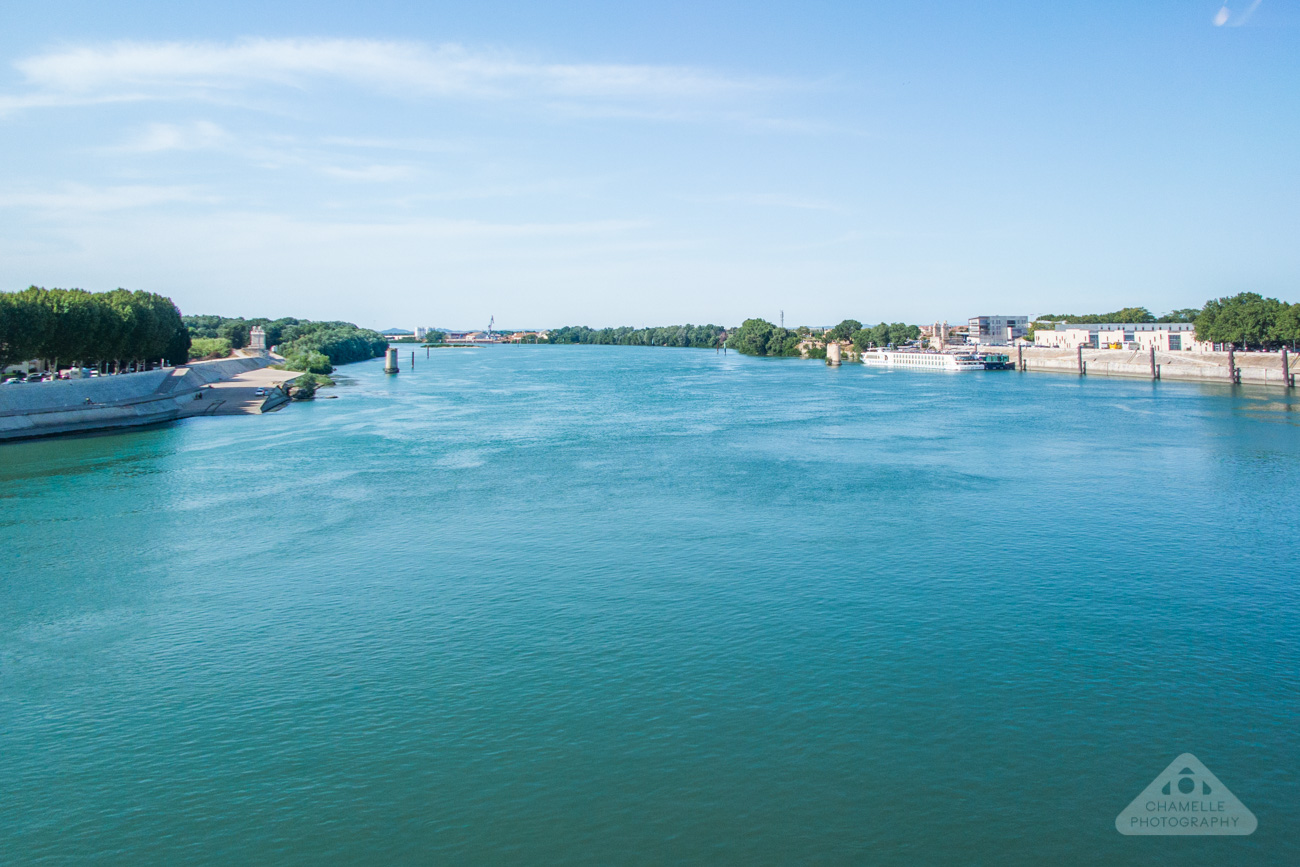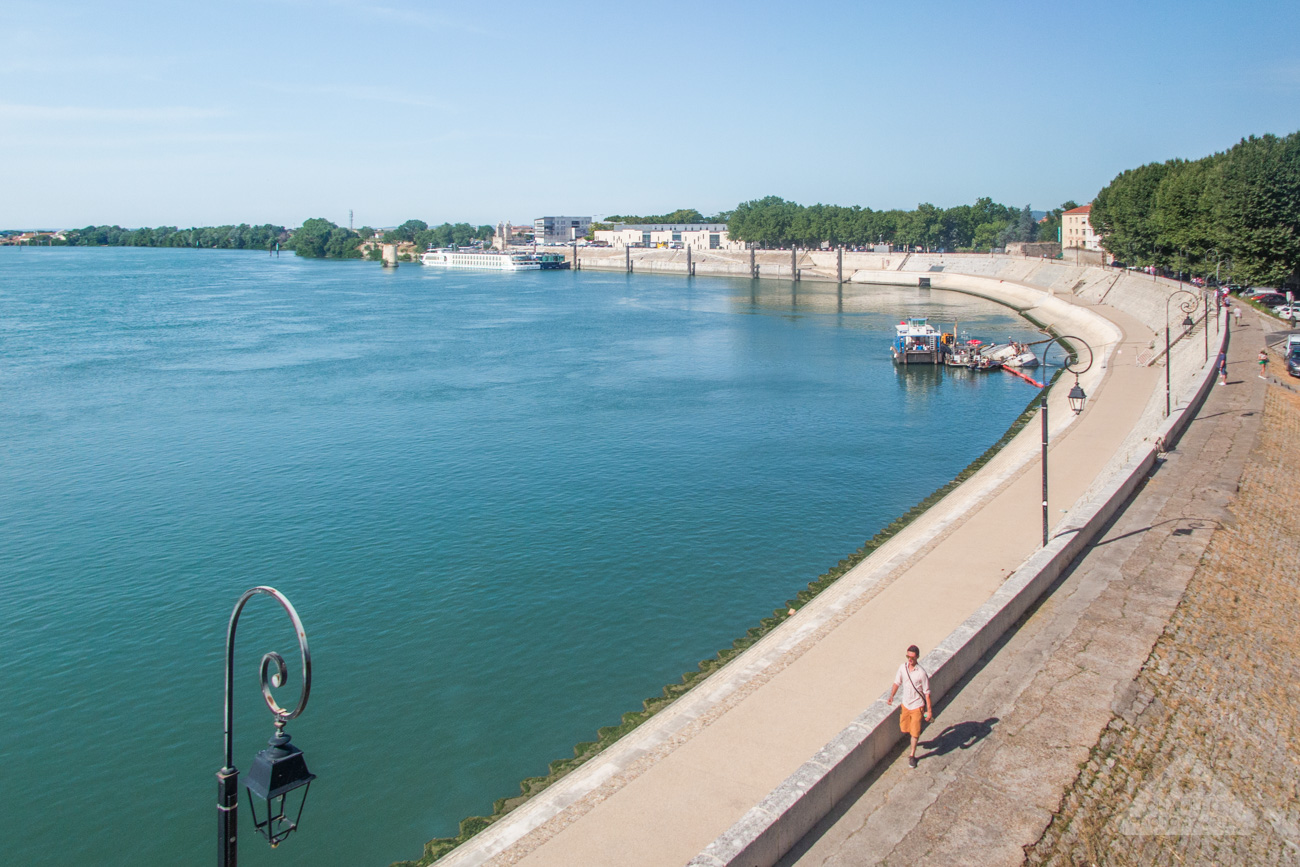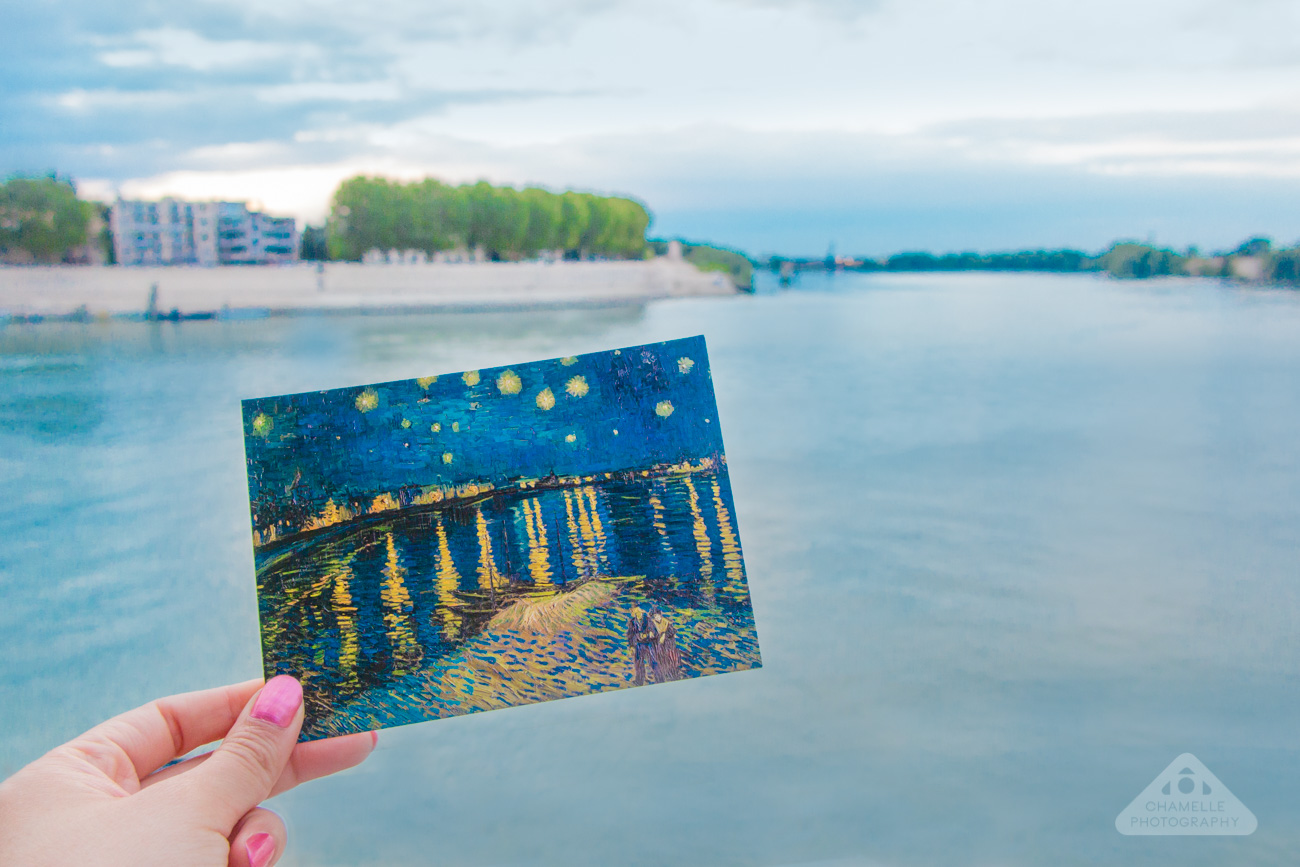 The museum was built in the late 15th century and converted into a museum in 1868, featuring the works of local Arlésian Jacques Réattu. It now also features works by Picasso and other painters. It also has a strong focus on photographic works. As I'm a huge fan of architecture I loved wandering around the building which looks like a medieval castle as well as looking at the photos of course.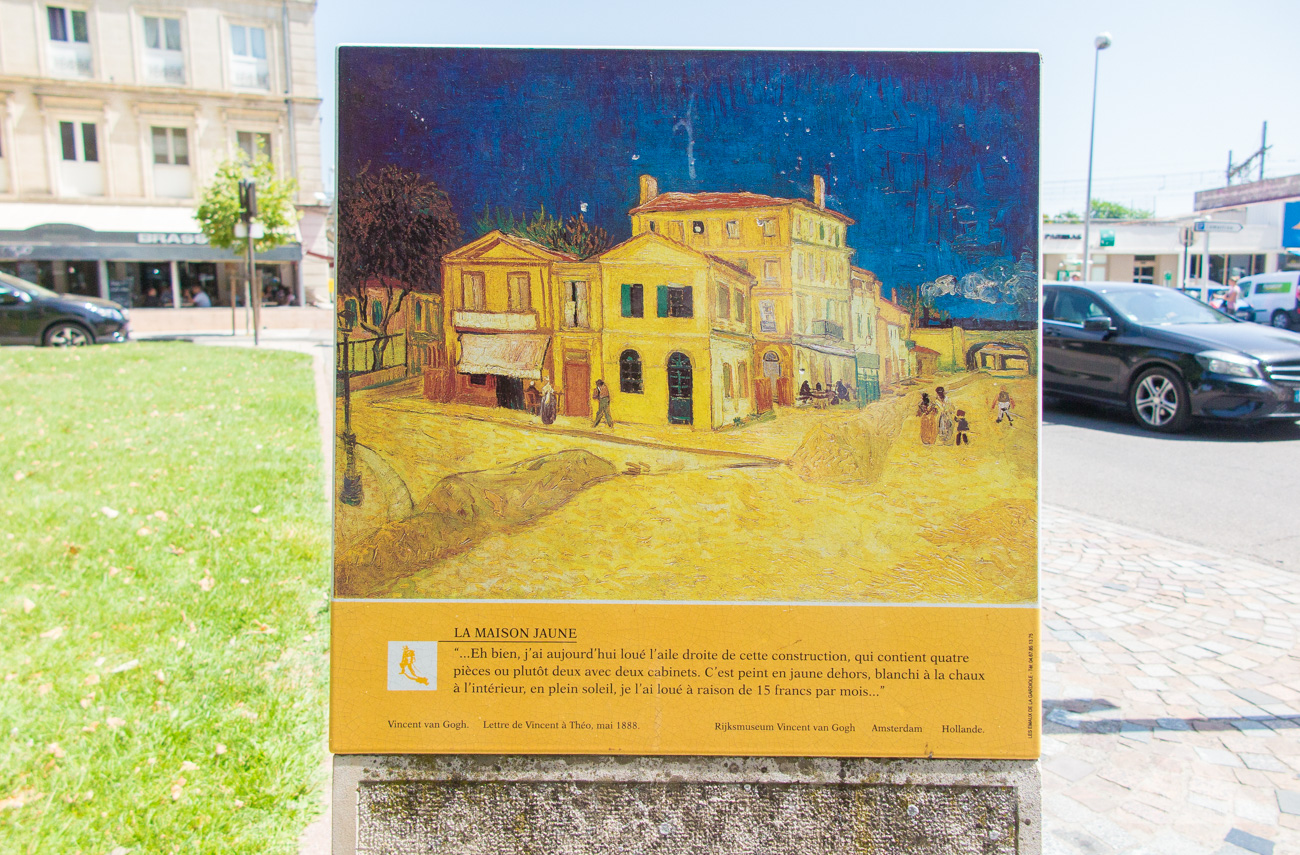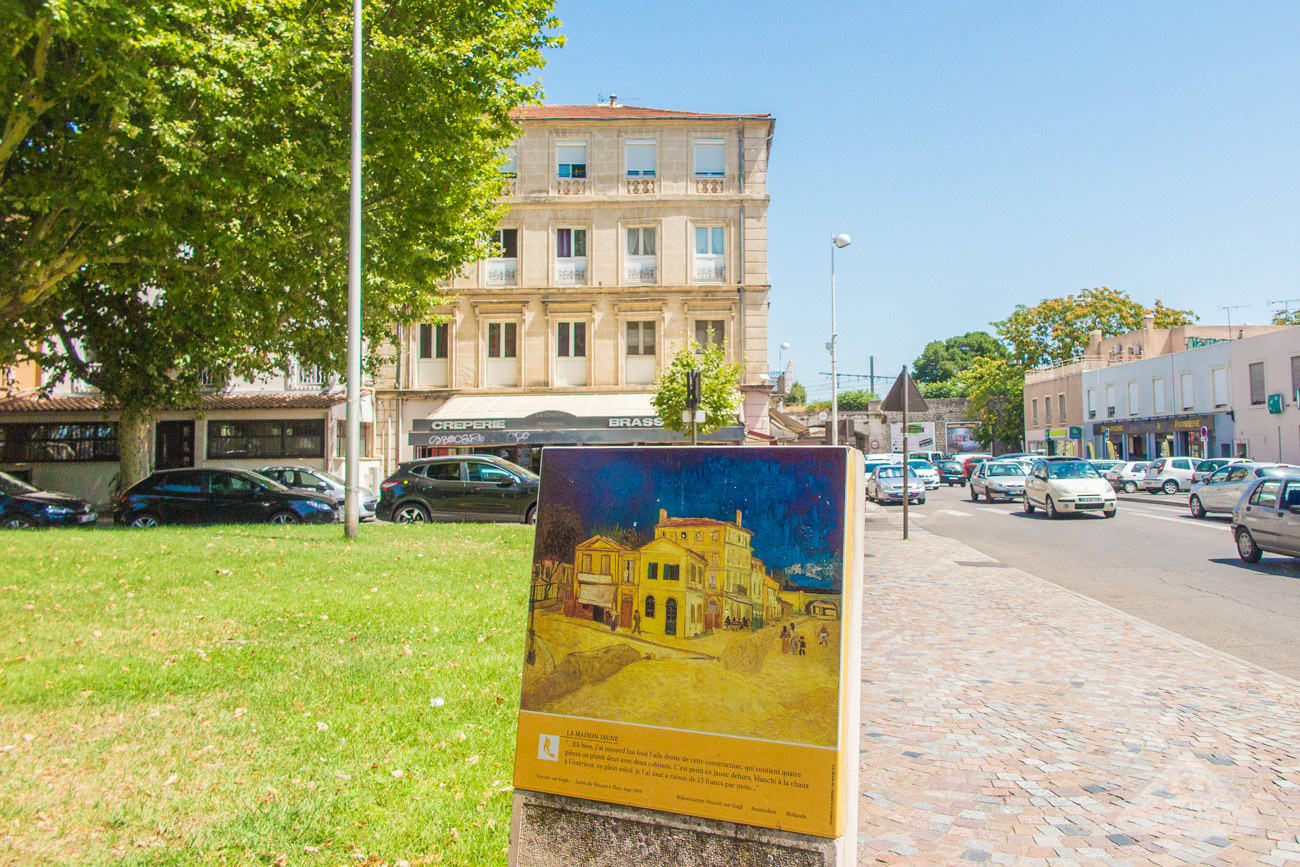 The Yellow House/La Maison Jaune
France is very good at preserving heritage buildings but unfortunately the Yellow House was not one of them and I was saddened to learn that the Yellow House no longer exists. The Yellow House at 2 Place Lamartine was where Vincent mostly lived and worked while in Arles. Unfortunately the building was severely damaged in a bombing raid during World War II in 1944, and was later demolished. There is, however, an easel dedicated to it.
We got a grumpy taxi driver who told us how busy he was so he couldn't stop for us but finally we managed to convince him to stop outside the (former) Yellow House just long enough for me to get a quick pic. We didn't want to get out as we knew how hard it would be get another taxi to take us back to our hotel…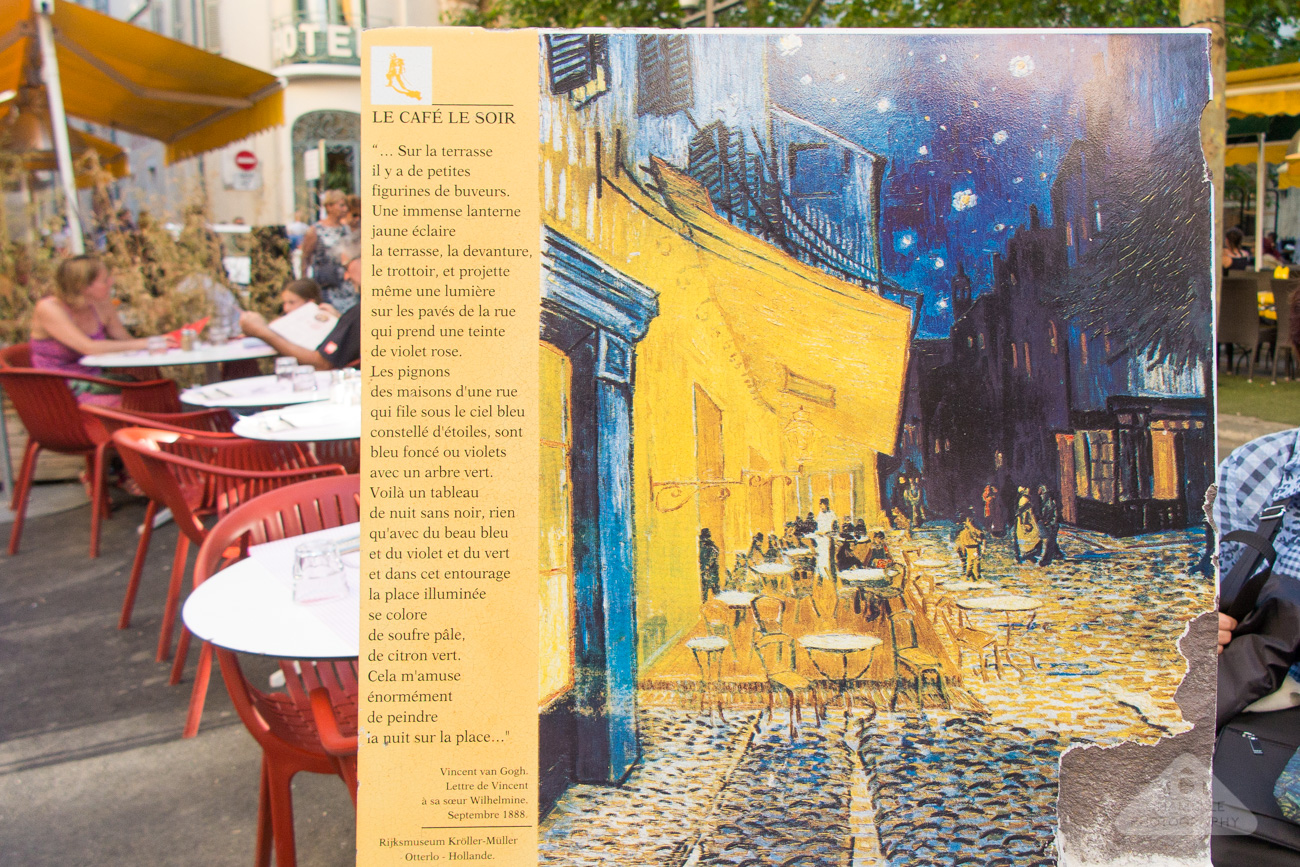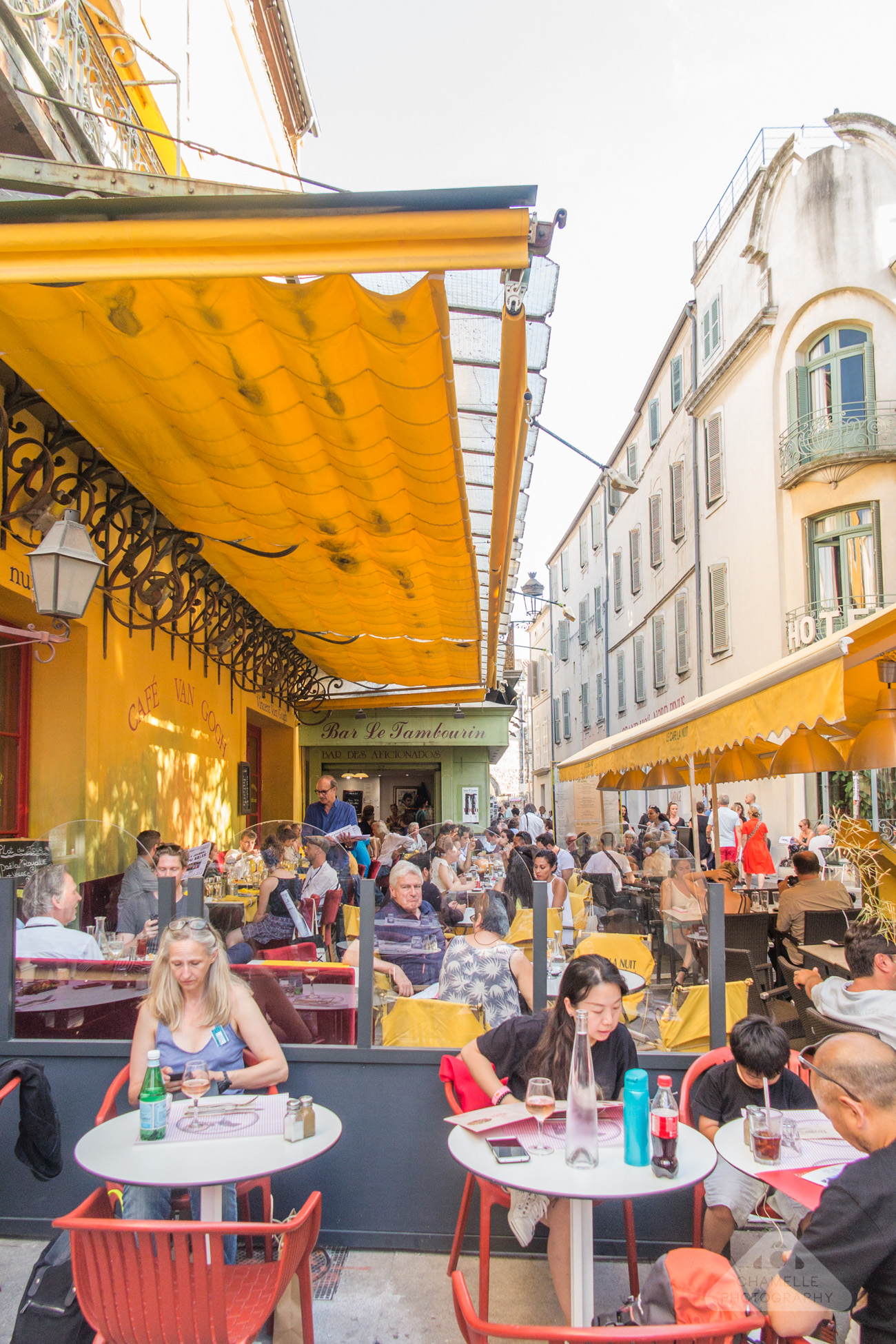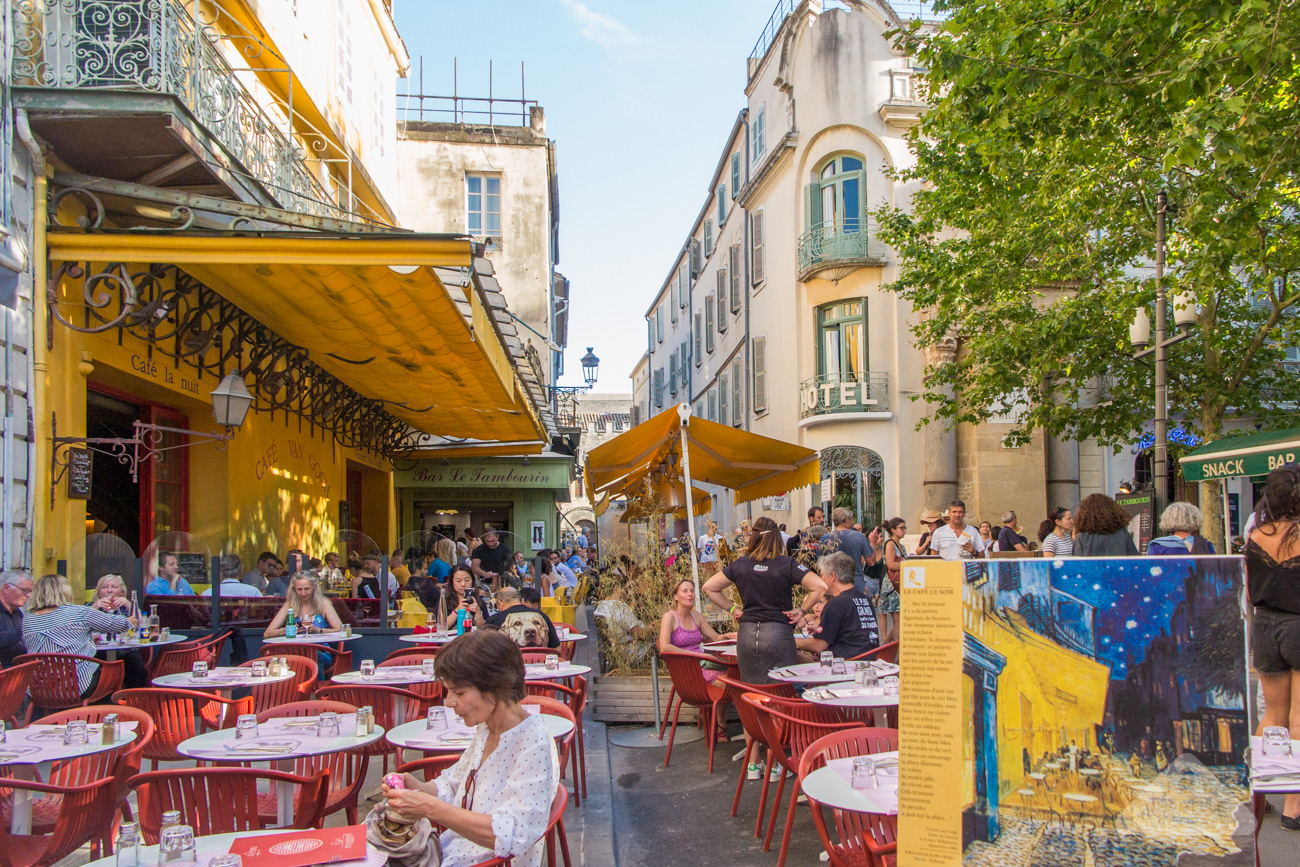 Café Terrace at Night/Terrasse du café le soir (Café Van Gogh)
When I planned this trip I knew there could be only one place for us to have dinner: The café featured in Van Gogh's famed painting:  Café Terrace at Night/Terrasse du café le soir. I hadn't dined here during either of my previous trips to Arles so this was a must for me! I was also sure that my aunt would really enjoy eating here. Given it was so busy (summer/tourist season/school holidays) we didn't even think we'd get a table but luckily we did… and right under the sign too! Given it's a highly touristy restaurant in a highly touristy area I wasn't expecting much from the food to be honest… but we were pleasantly surprised. We both ordered a simple pasta dish and it was seriously one of the best pastas I've ever had! I know they don't even look like much in the photo but trust me, they were totally miam!! The Café is located in the Place du Forum.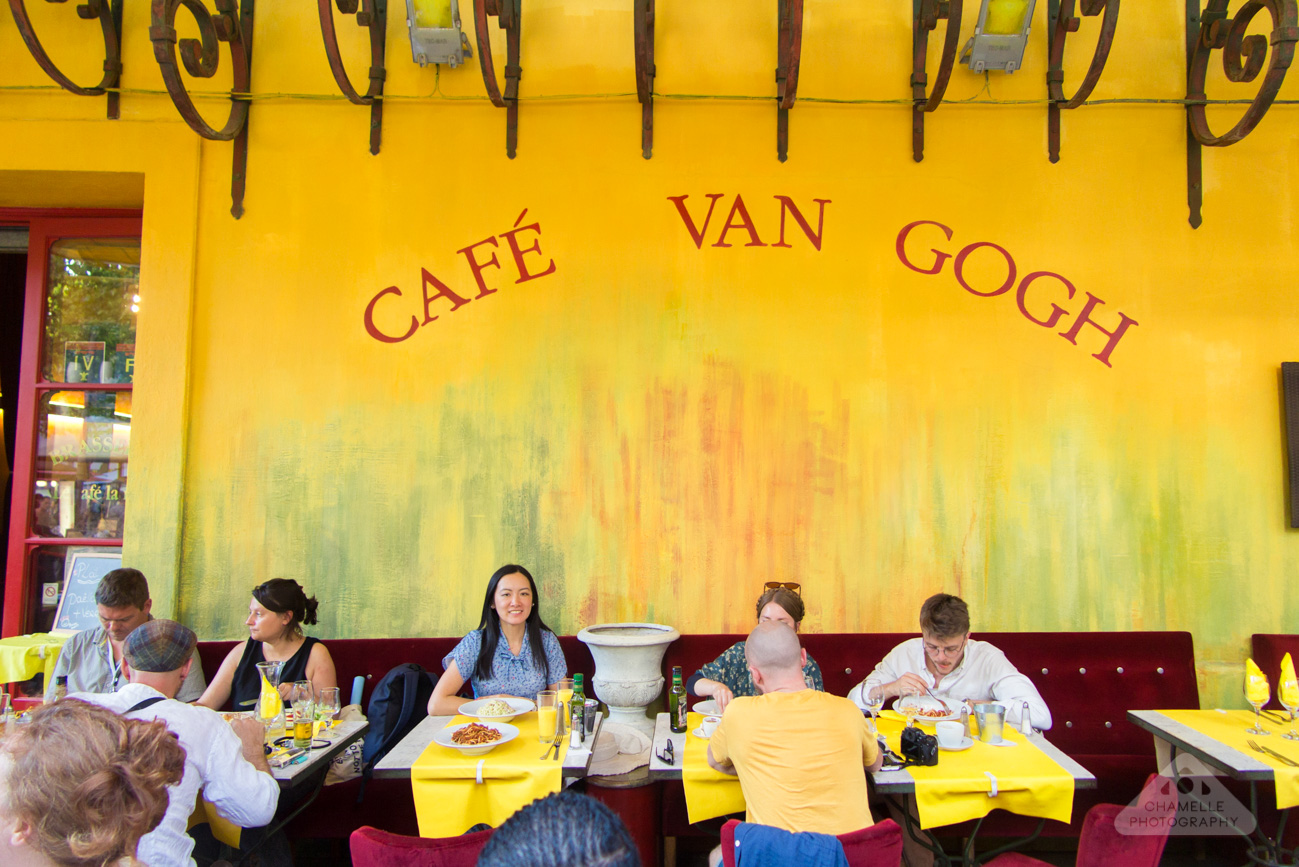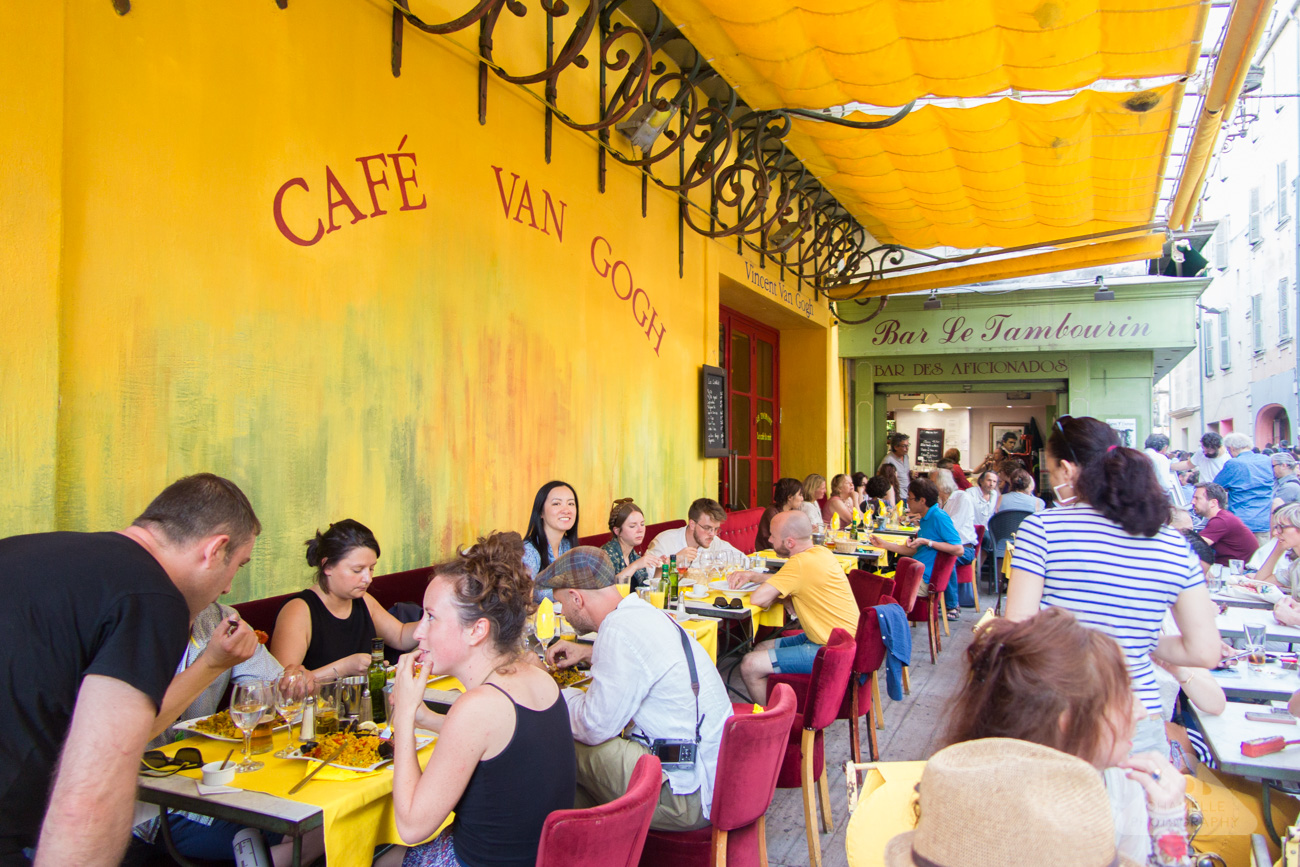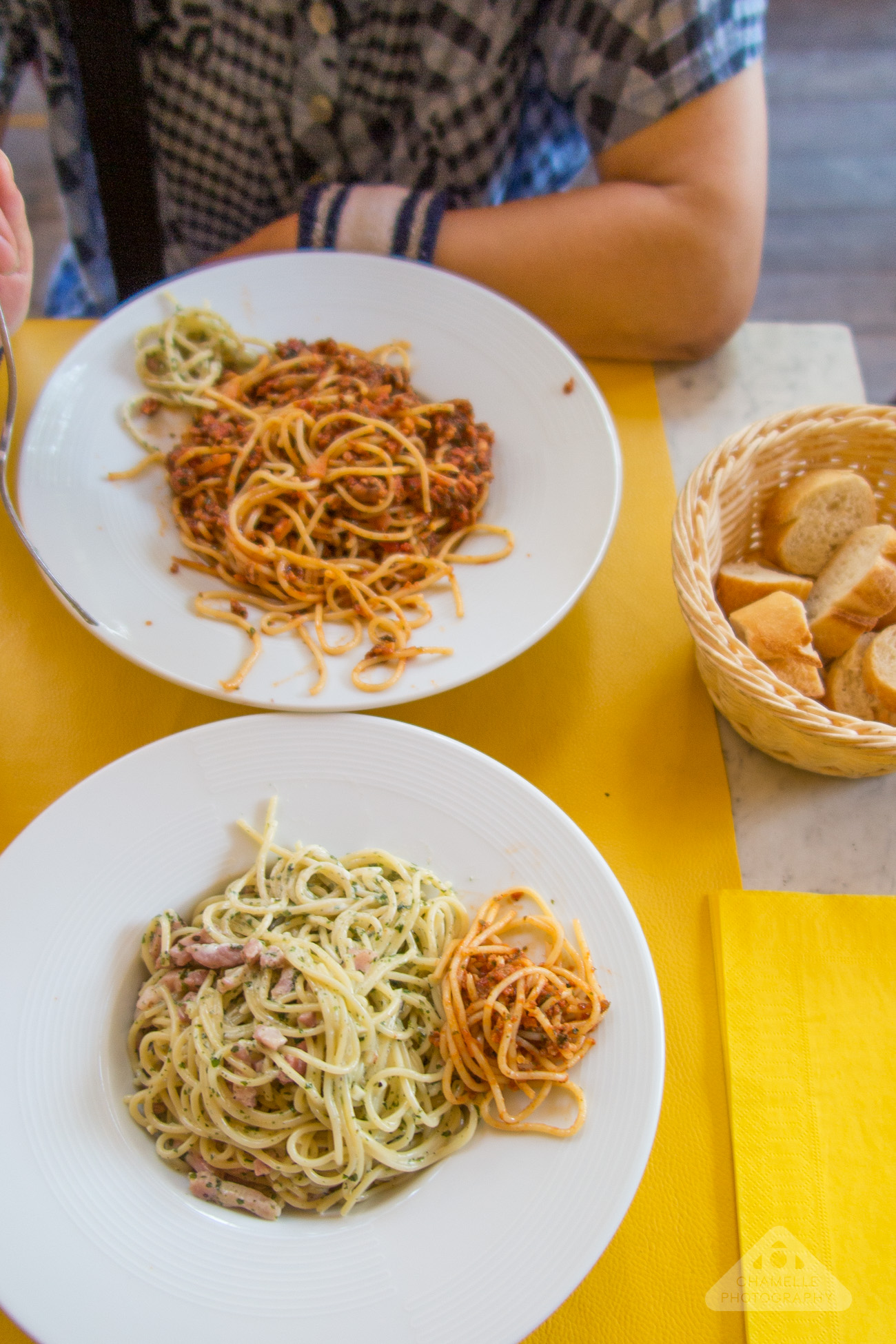 Café Terrace at Night was painted in September 1888. "Terrace" was the former name of the café but the name has since fittingly been changed to "Café Van Gogh." The café was restored in the 1990s and painted yellow/green to resemble the building in Van Gogh's painting, even though the original was probably not yellow, but only appeared yellow due to 'harsh, bright lights.' This was his first painting which featured starry skies, the second being  Starry Night Over the Rhône (painted the same month), and the third, the most well-known The Starry Night.
The painting is currently displayed in the Kröller-Müller Museum in Otterlo, Netherlands.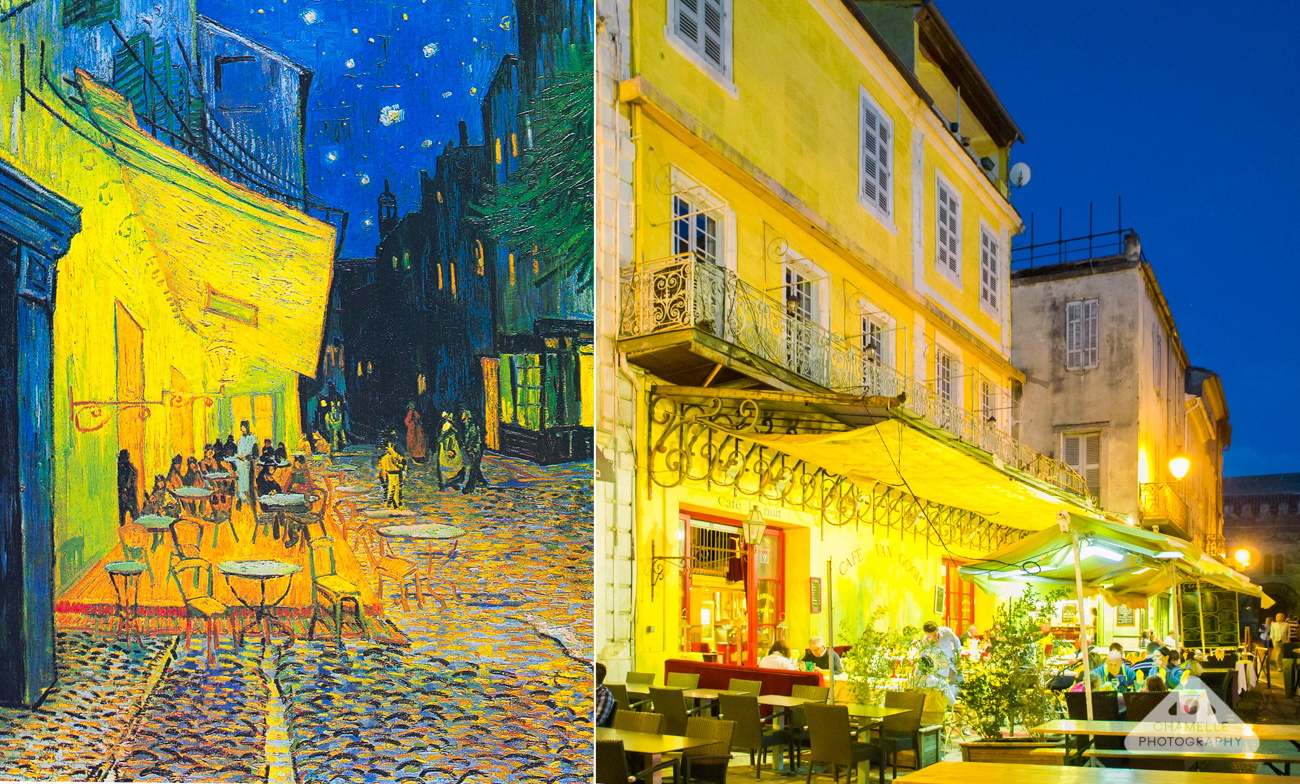 Back in 2012 when I wasn't actively looking for any Van Gogh sites and just running around taking photos of every single thing (as I normally do when I travel), I took a photo in the Place the Forum, not realising until later that it was taken from almost the identical spot and angle (and time) where Van Gogh painted his famous painting. I guess great minds think alike hahaha! 😀
The Easels
I'll admit I didn't actually plan the whole Arles Van Gogh thing. The only thing I had booked was the hotel and bought the tickets for the Rencontres. I had also planned to have dinner at Café Van Gogh but apart from that, everything else I just stumbled upon by chance or researched a bit as I went along. That's the best way to travel in Europe IMHO. However if I had planned it better (and if I had spent more than 24hours there) I would have gone and tracked down all the easels. The Arles tourist office have provided various easels around Arles explaining where many paintings were made. As you've just read, I found a few of them… but not all of them!
Here is a list of them all (bolded are the ones I saw):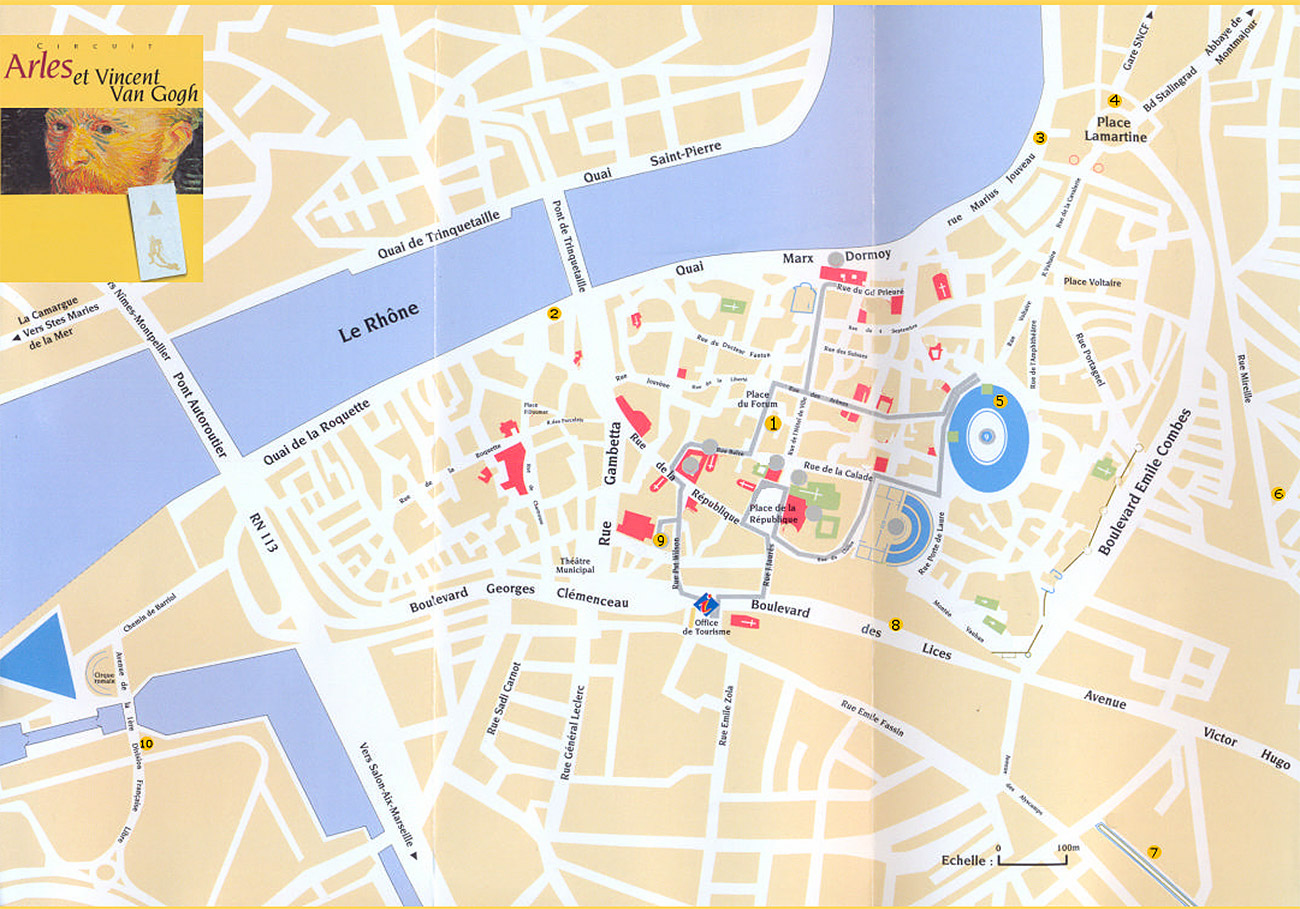 Le Cafe le soir (Cafe Terrace at night), 11 Place du Forum
L'escalier du Pont de Trinquetaille (The stairs of Pont de Trinquetaille), 1 rue du Bac
La Nuit Etoilée (Starry Night), Quai du Rhône
La Maison Jaune (The Yellow House), Place Lamartine
Les Arènes (The Arenas)
Le Vieux Moulin (The Old Windmill), Rue Mireille
Les Alyscamps, Les Alyscamps (Gauguin also painted this tree-lined road)
Le Jardin Public (The Public Garden), Jardin d'Été
Le Jardin de la Maison de santé (The Courtyard of the Hospital at Arles), Espace Van Gogh, Place Félix Rey
Le Pont de Langlois aux Lavandières (Langlois Bridge at Arles), now named Pont Van Gogh, Chemin de Maillanen (location incorrectly marked on the map)
Be sure to come back and check out Part II where I take you to lovely Saint-Rémy-de-Provence! 🙂
—
GO – HOW TO GET AROUND ARLES
Arles (pronounced Arl) is located in the Provence area in the south of France, about 90 km (56 miles) NW of Marseille. It is in the region of Provence-Alpes-Côte d'Azur and in the department of Bouches-du-Rhône.
You can easily reach it by train, bus or car. However, I would strongly discourage the use of a car as it is a medieval town and many narrow cobblestoney roads are not accessible by car and you might also have major parking problems.
Getting to Arles by train
Arles is reachable by train from all major French cities.  It is about 4 hours from Paris or Nice, 2.5 hours from Lyon and 50 minutes from Marseille.
Please note that Arles' train station is not in the centre of town. If you don't have too much luggage and average fitness it is walkable. However, it may not be tolerable in the summer sun. It takes about 15 minutes to walk. If you arrive during summer do not count on getting a taxi (or Uber or anything) as there just aren't enough of them. Buses and a free shuttle bus are available but do not run very often. The tiny train station also does not have lifts or escalators (however when we asked people nicely to help with our suitcases they were pretty nice about it).
Getting to Arles by bus

Isilines and Eurolines have buses running to Arles.
Getting to Arles by car
As Arles is a very old city with very narrow streets, finding parking can be a nightmare. There is free parking available at: south of rue Émile-Fassin, l'avenue Stalingrad and la place Saint-Pierre. There is paid parking available at P2 : Salvador Allende Avenue Salvador-Allende (65 places), P4 : Yvan Audouard Cité Yvan-Audouard Route de la Crau (234 places), P5 : Quais rive droite Le parking P5, between le quai Kalymnos and avenue de Camargue(400-600 places), P6 : Arles train station.
If you have booked hotel within the city walls do not count on driving into the city or parking there. I would only recommend driving if you have booked a hotel outside the city walls (the same goes for any medieval city in France or Europe).
Local Transport
Arles is so small you don't really need to worry about transport. Once you are within the city's walls just walk everywhere. However, if you are less mobile/too tired there is a free shuttle bus (navette called Navia A). It is a good way to see the city if you do a loop or two. It runs between the station (Gare d'Arles) and the Musée Antique. Here is a map.
When should we visit Arles?
I'm personally not a winter fan. As I previously mentioned I've visited Arles in winter and didn't like it that much. It's freezing and everything is grey, trees have no leaves, etc, and you can't really enjoy the outdoors which is part of the greatness of the Provence area. I like summer but if you cannot tolerate extreme heat nor crowds do not come in July-August. Just don't. The heat is relentless and there isn't a sea breeze. Overall, for most people, the best times to come would probably be spring (April-May) or autumn (September-October). However, if you want to see the Rencontres d'Arles you'd need to visit in July, August or September. If you do want to come during these months I'd recommend booking your accommodation way in advance. If not, you will not be able to secure a place within the city walls as there just aren't that many. I have noticed an increasing number of visitors to the festival between 2012 and 2017.
How long should we spend in Arles?
During my first visit I only spent a couple of hours. During my second visit I spent a good 2.5 days and during my third visit I only spent 1 day. I would definitely recommend spending 2-3 days and 2 nights here, especially if you're coming for the Rencontres, otherwise it tends to be too rushed. And it's really a city you need to explore by getting lost…
STAY
The first time (second trip) I stayed in Hôtel d'Arlatan (which I did not book way in advance which shows you how much times have changed…). It was a lovely and charming 3 star hotel right in the heart of medieval Arles. During my recent trip I wanted to book it again but was unable to secure anything within Arles.  The closest I got was the Ibis Styles Palais des Congrès Hotel. It was a lovely modern 3 star hotel with buffet breakfast and pool but it's not in the heart of town.  Had it not been summer I guess you could say it was somewhat walkable but in the summer heat it was just impossible and we had to take a taxi or bus. Getting a taxi proved rather difficult as there just weren't enough. If I had not gotten the Ibis hotel I would have cancelled the Arles part of our trip as we did not have a car then and it would've been impossible to get around from the hotel to the city centre.
I did not search for Airbnbs but that could be an option too. If you'd like to rent an Airbnb apartment and get 25-30 euros off your first Airbnb rental you can use my coupon code!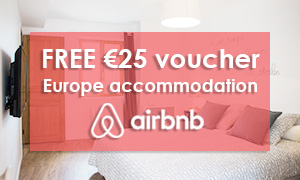 SEE
L'Espace Van Gogh
Address: Place Félix Rey, 13200 Arles, France
Hours: 7am-7pm. Closed Sundays.
It is free to enter and does not have a website.
Fondation Van Gogh
Address: 35 rue du Docteur-Fanton 13200 Arles, France
Telephone: +33 (0)4 90 93 08 08
Hours: October-April Tuesday-Sunday 11am-6pm. Last admission 5:15pm.  Longer hours in summer.
The museum is handicap accessible.
Admission: 9€ adults. Concessions, Family and combined tickets with Musée Réattu available.
Site: fondation-vincentvangogh-arles.org
Musée Réattu
This place has nothing to do with Van Gogh but as you can get higher up it has a nice view over the Rhône river, similar to the one in one of his paintings, Starry Night over the Rhône.
Address: 10 rue du Grand Prieuré 13200 Arles, France
Telephone: +33 (0)4 90 49 37 58
Hours: Open from Tuesday to Sunday 10am to 5pm (winter), 10am to 6pm (rest of the year). Closed on 1st January, 1st May, 1st November and 25 December. The museum is not accessible (no lifts).
Admission: 8€ adults. Free for under 25. Concessions and combined tickets with Fondation Van Gogh available.
Site: http://www.museereattu.arles.fr/eng/
The Yellow House
The former Yellow House is located in Place Lamartine (corner of Avenue Stalingrad).
EAT
I stick by my rule that it's really hard to find a bad meal in Provence. Although it's getting more and more touristy it's still nowhere near as touristy as Paris and therefore you can easily find high quality restaurants with reasonable prices everywhere.
Eat fresh Provençal salads
The French cook and eat with the seasons and that's why I like to go in summer, so that I can enjoy the freshest produce in their delicious salads! I'm not really fussy about food when I come to Provence because everything is delicious, tasty and fresh. Of course I can recommend Café Van Gogh although I'm sure all the restaurants in Arles are fantastic.
Café Van Gogh (Le Café La Nuit)
Address: 11 Place du Forum 13200 Arles, France
Telephone: +33 (0)4 90 96 44 56
Hours: Open every day from 9am to midnight
Cuisine: Provençal/Southern French/Mediterranean
Site: http://www.restaurant-cafe-van-gogh.com/
SHOP
You will surely get your fill of Van Gogh souvenirs in Arles! They are plentiful and cheap too. There are also Provençal specialties here such as their fabrics/tablecloths and children's clothes, lavender sachets and soaps etc.
PHOTO TIPS
The best way to get photos is to stay in the centre of town. If you don't you won't be able to shoot late after dinner or early in the morning as you just won't be able to get there or get back to your hotel. Although it does get crowded in summer, it's not that bad and there are always little pockets and corners everywhere where there are no people so don't worry. Most people come for the Rencontres so outside of the exhibition locations (such as museums, churches and other buildings) you can find lots of photogenic spots.
Tell me: What would you like to see most if you went there? If you have any further questions please leave them below, Thanks! 🙂
PIN THIS!