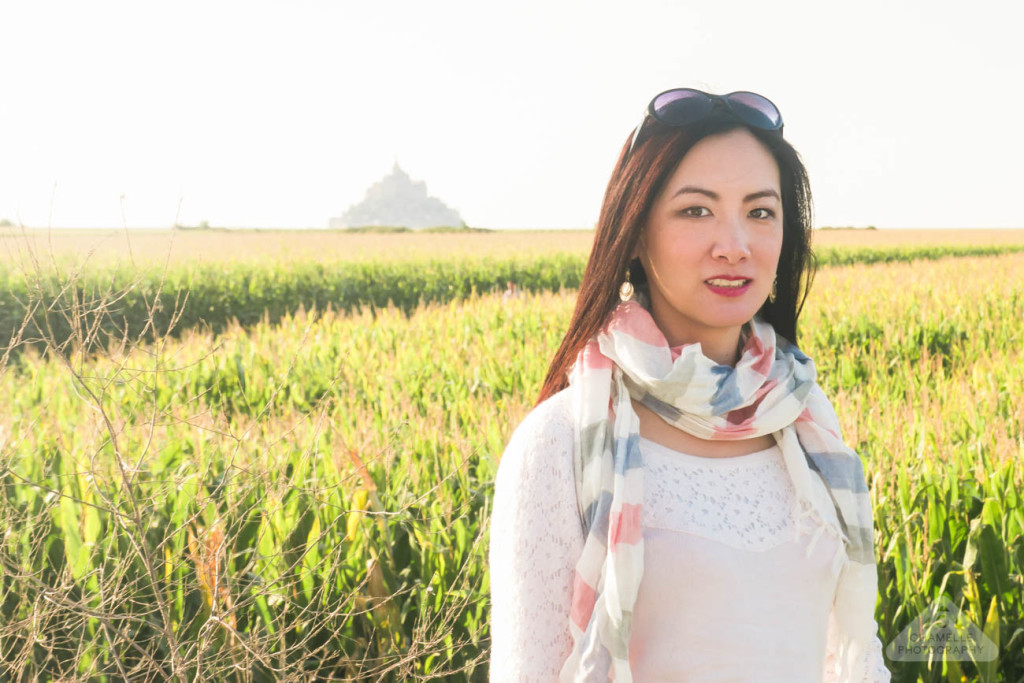 My Story
Hi, my name is Livia, the owner and creator of Chamelle Photography and Travel.
I am a Travel Photographer and Blogger and this is my Travel Blog featuring some of my photos, videos and more.
I don't see myself as a traveller or a tourist though, but more as a photographer who travels. My primary goal on each trip I go on is to capture the most amazing images possible.
I have been doing photography and using Adobe software for over 20 years. I have completed an MBA in Digital Marketing and Social Media, an honors degree in Visual communication and diplomas in Web Design and Business.
Life is about overcoming challenges
I've had some difficult periods in my life that I've had to overcome. Life is never easy but perhaps I'm a glutton for punishment! I like to challenge myself by doing things that 1) not many other people are doing and 2) are deemed 'difficult' and 'scary'. That's why I moved to France, all the way from Australia. For those that don't know what that entails, that's dealing with a 25+ hour expensive flight each way, opposite seasons, a 10 hour time difference and almost never seeing your family and friends…
My grandparents are from China, my parents are from Taiwan, I was born in the Los Angeles, USA and grew up in Sydney, Australia. I've spent a year living in China and now 6 years living in France and Switzerland. I've also visited Taiwan about 15 times, often staying 2-3 months at a time.  Finally, I have an Italian name, so as you can see, I'm pretty international! 😀
I like 'slow travel' which is why I moved to Europe.
I don't like rushing around only seeing the major monuments and never really understanding the country and its culture, history and people. I generally don't like to travel like a typical tourist (only seeing big, expensive, crowded cities, monuments and attractions) and I don't like tours. I prefer to do my own thing.
Why Europe? Well, most people seem to be interested in things that are different and I'm no exception. Since I grew up with Anglo and Asian culture, European culture was foreign (and therefore interesting) to me. I knew nothing about it. And around the mid 2000s my sister and several of my friends were living in Europe. I thought I had missed the boat to do that too, but better late than never they say. In 2010 I packed up my bags and moved alone 17,000 km (over 10,000 miles) to the other side of the world and I've been here ever since…
I am not a nomad and I don't want to be one.
I just try to travel as much as possible while having a permanent home base and 'normal' life. So what did I do? In France I taught English in a high school (lycée) and completed an MBA in digital marketing. In Switzerland I worked at the CERN (as a personal assistant) and the United Nations office at Geneva (as a graphic designer and photographer).What place could be more international than that?
I've travelled extensively in Western Europe over the past 7 years, especially France. I think I've seen more of France than most French people! (132 cities so far)…
Apart from English I speak French (I am now at C1 level ), Chinese Mandarin and a bit of  Japanese. I really love learning foreign languages and have always found learning them relatively easy, probably because I grew up bilingual speaking Chinese at home and English at school. Why do I mention languages? I mention it because travelling for me is not just about staying in fancy hotels or eating at fancy restaurants or taking a billion photos of the 'must see' tourist sites.
Travelling for me is about interacting with the local people and finding more about their culture.
I'm actually fascinated by different cultures and peoples and love meeting locals and finding out about their way of life. Knowing multiple languages is a great way of bridging that gap and finding out more. People seem infinitely more receptive and friendly if you speak their language rather than expecting them to speak yours.
I was pretty indoorsy when I was younger but I now I love the outdoors. Some of my favourite things to do are water sports in summer and outdoor ice skating and skiing in winter. It helps too, that getting out and about gives me plenty of new (and beautiful) places to photograph!
I love to learn new skills and often try new things.
In the last couple of years I've learnt about web design, Wordpress and PHP; Adobe Premiere and After Effects (ie video editing); timelapse photography; French (and a bit of Spanish and German); cooking and patisserie and skiing. I went ice skating after not having done it in about 15 years. I've also tried caving, paragliding, stand up paddle boarding, hot air ballooning, rollerblading hockey, tobogganing, ziplining (flying fox), and swimming/snorkelling with giant sea turtles all for the very first time. My highlight was definitely paragliding off a Swiss mountain at a height of over 2000 metres!
If you'd like to find out more about me Amy of Footprints and Memories did an interview with me here:
Living in France – the good, the bad and the cheese – An interview with Livia
If you'd like to find out more about my first job, Teaching English in France, I did a guest post on Every footstep an adventure.
Update
Sept 2017: I moved back home to Sydney, Australia
Nov 2017: I moved to Melbourne, Australia
but never fear, I'll still be blogging and Instagramming about France and Europe and Asia and everywhere I go! 🙂
Work with me
Are you an individual (traveller/tourist), an agency, a brand or tourism board who'd like to work with me? Click here to find out how!
Social Media – Follow me! 🙂
Instagram – @chamellephoto or @lepetitprincelyon
Facebook – Chamelle Photography or Le Petit Prince Lyon
Twitter – chamellephoto
Pinterest – chamellephoto – where I have saved over 20,000 pins featuring my topics of interest and things I love.
Flickr – chamellephoto
500px – chamellephoto
If you have any further questions, feel free to drop me  line via my Contact form or simply email me at: chamellephoto@gmail.com
Copyright note
If you'd like use a photo or editorial content from my blog, please:
link back to the page where you got it from (eg http://www.chamellephotography.com/2016/01/…..)
give credit (© Chamelle Photography). Do not simply title the link 'here.'
let me know! I'd love to hear from you 🙂
Under no circumstances should entire blog entries and/or photos be copied and pasted. No one likes to have their work stolen. Yes, you will be found out and may the hooves of a hundred thousand camels trample all over you.