Articles in the Press, Publications, Testimonials
Published Books
Published by Beyond The Lens publications, 2012
144 pages, ISBN 9782839910774
– photography
Self published, 2000
84 pages, ISBN 0646406124, 9780646406121
– graphic design, photography, interviews, historical research, directory research
Oodles of alternative to two-minute noodles
Published by Synergya, 2000
68 pages, ISBN 0646401424, 9780646401423
– graphic design, photography, styling, recipe research
---
In the Press
Blogpost: Tour Radar: Southern France vs Southern Spain – October 2017
Blogpost: Every footstep an adventure: Teaching English in Europe – April 2016
Award: OnlyLyon "Stars & Heros" Golden Lion 1 star Award for my "lepetitprincelyon" instagram account – September 2015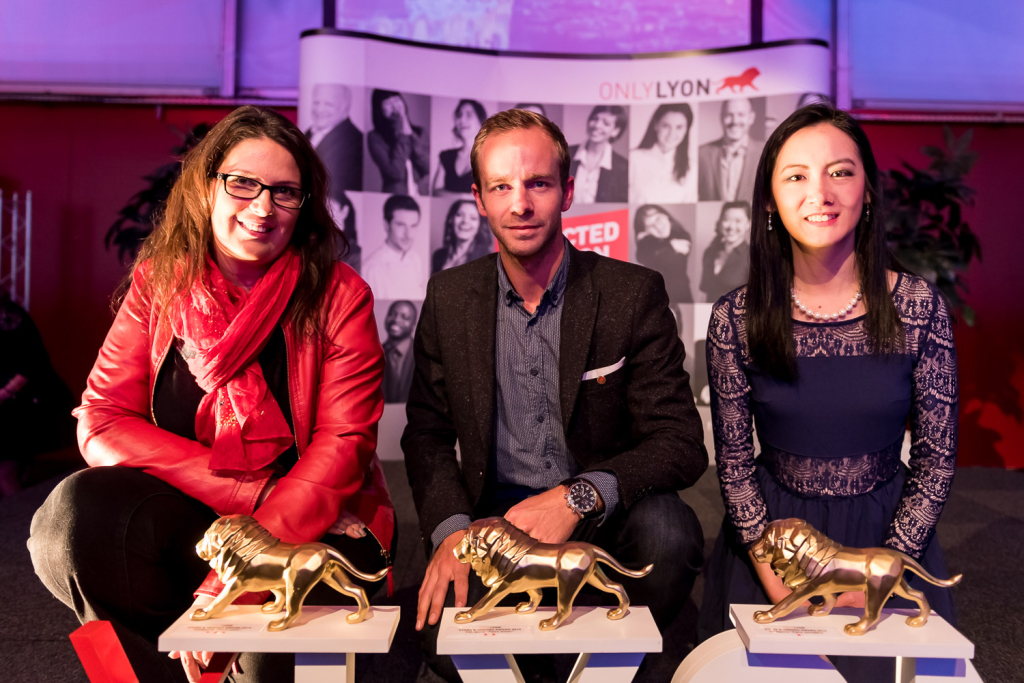 Hello Switzerland magazine – March 2014


Article in the paper, both in print and online:
La Tribune Républicaine, Bellegarde, France – September 2011
Manly Daily, Sydney, Australia – November 2000
---
Published Photos
Ice Storm (Léman Arctique) – December 2012
In July 2012, 5 months after I took the photos of Geneva's "Ice storm" where temperatures got as cold as about -20°C, I was contacted by Max Herr, graphic designer for an upcoming coffee table photo book. I was a bit skeptical at first but in the end I was honored to partake in such a great project and they not only paid me for the photos, they gave me 5 copies of this beautiful full colour hardcover book, proudly printed in Switzerland.
Bonjour,

Je suis graphiste et je travaille sur une mise en page d'un livre (voir ci dessous) et je suis tombé sur vos magnifiques photos. Bien que la date de sélection des photos soit déja passé, je vous propose de votre intéret à l'auteur pour proposer des photos qui pourraient encore figurer dans la publication et pour discuter plus précisément des termes d'utilisation. Ca n'est pas moi qui choisi, mais je pense que vos photos méritent d'etre dans cette publication.

Cordialement,

Max Herr

Invitation:

Pour Noel 2012, nous allons éditer un livre de prestige « Léman Arctique » avec une selection des meilleures photos prises au bord du lac en février 2012. C'est un projet qui émane de notre passion de la photo et de conditions particulièrement propices à des prises de vues spectaculaires. De nombreux photographes sont déjà prêts à participer mais nous cherchons encore des images hors du commun des rives du Léman. Le nom des contributeurs figurera à côté des photos publiées et ceux-ci se verront remettre un exemplaire gratuit.
Les détails du livre ne sont pas encore définitifs, mais pour le moment nous pensons au format 24 x 30 avec 144 pages.
They chose these 5 photos of mine to feature in the book:
See all of my icy pics here.

Photos from the opening night (vernissage):
The book in stores…
Hello Kitty magazine Germany – September 2010
Published by Konzeptreich Medien Strategien GmbH
Principles of Marketing, A Global Perspective – 2009
Published by Pearson Education Singapore
SH (Shanghai) magazine- December 2008
Published by Asia City Media Group
---
Online
MyMontreux.ch "Belles Photos" Photo of the day – 17 August 2013
Sydney Observatory – December 2008
---
Certificates/References
The UN Office for Disarmament Affairs, New York, USA
Baroque Bistro Pâtisserie, Sydney, Australia
---