19

min read

10 tips for planning the perfect Lavender fields of Provence road trip
(and a list of things to do!)
Ahhh Provence you have my heart. This was my fifth trip to Provence and my first road trip through the region. Stunning purple lavender fields over rolling hills creating a lovely scent in the air, cute little villages with cobblestone streets and a history and food to die for, the friendliest people I've ever met in France, what's not to love about this region? Get thee to Provence quicksmart before everyone else find out about this magical place. It is still not super touristy yet, (mainly because – IMHO – you need to access it by car), but yet touristy enough to have great restaurants, souvenir stores and wonderful little lavender and artisanal boutiques.
Before taking any trip I do a huge amount of planning. I love to plan and research and I never take tours. However, I've learnt that many travellers are the opposite of me prefer to have someone do all the planning for them as they find it a chore. If you are one of these people and if you want to do your own Lavender fields of Provence road trip and don't know where to start I have some great tips for you! (especially if you are a photographer, instagrammer or blogger).
1   When should I go to see the lavender fields of Provence?
First things first. The lavender fields are only viewable from late June to mid-late July. If you go outside of this time you won't see masses of fields lovely purple lavender. In June it'll start to bloom but still be green and by late July or early August it's harvested. So don't come in April or December expecting to see it, you won't. The best time to view it (from my research online, asking people and looking through photos from the previous year) is the first or second week of July (which was the time we went).
The best time to view lavender is the first or second week of July.
There will still be lavender around in late July but if you want to avoid the crowds, I'd go before 14 July (14 July is the Bastille Day public holiday). Note that school holidays start early July.
Note that Provence is divided into several smaller areas, and they all have different blooming and harvesting times that are not exactly the same depending on elevation, climate and variety. So if you come a bit too early or late in the season just drive around and you'll be sure to find another field with that beautiful purple lavender.
The fields in the Luberon and Rhone valley region begin to bloom around mid-June
Drome Provençal fields and the Valensole plateau begin around early July
The fields in/around Sault begin to bloom in mid-July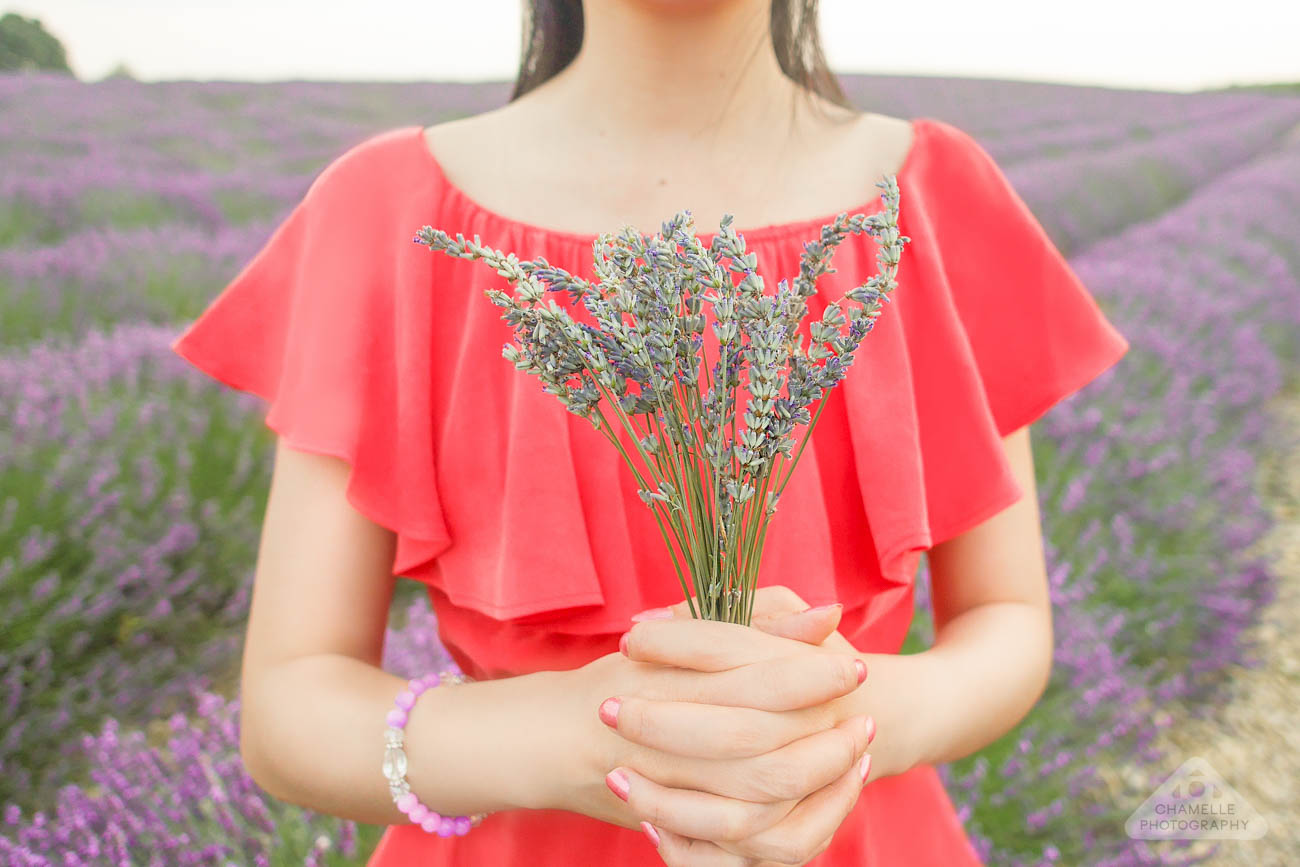 2   Transport – How do we get around?
You'll need to drive. Although there are buses that run throughout the region their hours are incredibly limited and it's near impossible to do this trip without a car. For those who can only drive an automatic car (like me) you'll need a friend who can drive manual or you'll have to pay much more to hire an automatic car because they are quite rare (and automatics are always more expensive anyway in any country). Hiring a car is very easy. We used Avis. We started our trip by taking the TGV train from Lyon to Avignon (book 3 months out for lowest fares) and there are many car hire companies in the Avignon TGV train station. There are also car hire companies in Avignon town (but not as many) and they are not open on Sundays. Take note of the opening/closing times and dates in your return location. As these are small towns we're talking about they can have limited opening hours and most don't open on Sundays. Car hire in French is 'location de voitures'.
I really advise you to pre-book as July is starting to be high season and you may not get your preferred car and prices do go up.
When you book make sure you take note of the trunk/boot ('coffre') size. If you have large suitcases or many bags please note that European cars are much smaller than Australian or American cars! Since there were 3 of us I booked a car that could hold 5 pieces of luggage and not just 3 like the smaller cars and it still wasn't enough. We had to put a bag in the back seat.
Make sure you get a GPS (or bring your own, or use Google maps on your phone. That works too!)
In France they drive on the right hand side of the road. Tolls (for highways) are pretty expensive in France but luckily in this region we didn't encounter or use any super expensive tolled highways.
When leaving your locked car you should always take standard precautions to hide valuables (preferably in the trunk/boot), etc, but in general I found the area very very safe. (In fact, I find everywhere in France apart from Paris and the Côte d'Azur safe).
You'll need to drive to get around.
Or, if you can somehow tolerate the heat you can also rent a bike. Sun-e-Bike rents throughout the Provence region. We did see some people riding around. But you'll still need a car to get your luggage to your hotel in the first place.
If you are starting your trip by train, Avignon is the perfect place to start (so are Arles, Nîmes, Aix-en-Provence or even Marseille). By the way, Avignon is only a one hour TGV train ride from Lyon (or about 2 hours 45min from Paris or Nice, or 30 min from Marseille). However, if you are starting (or continuing) your trip by car you could start anywhere in the region, such as Carpentras or L'isle sur la Sorgue.
3   Accommodation – Where should we stay to see the Lavender fields of Provence?
It's obviously better to book in advance but even if you don't you can still find something like I did. Note that there are no large cities in the lavender field areas so there are not a great deal of choices, especially if you do not have a high budget. Since our first stop was going to be Gordes I looked for something between Avignon and Gordes with a pool. If you don't need a pool there is much more choice but as I knew it would be boiling hot this was a must for me. We got a cute little airbnb with a brand new pool. The owners lived on the premises in the same building and they let us have the pool all to ourselves when we arrived. I didn't really look at any hotels but given the type of place Provence is (laid back with super nice and friendly people) I would definitely recommend b&bs, gites or Airbnbs over hotels. I like airbnbs as I like to have access to a kitchen. Never used Airbnb? I've used it dozens of times and love it. Try it! I have a code which gives you around 30€ off your first booking 🙂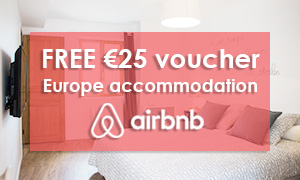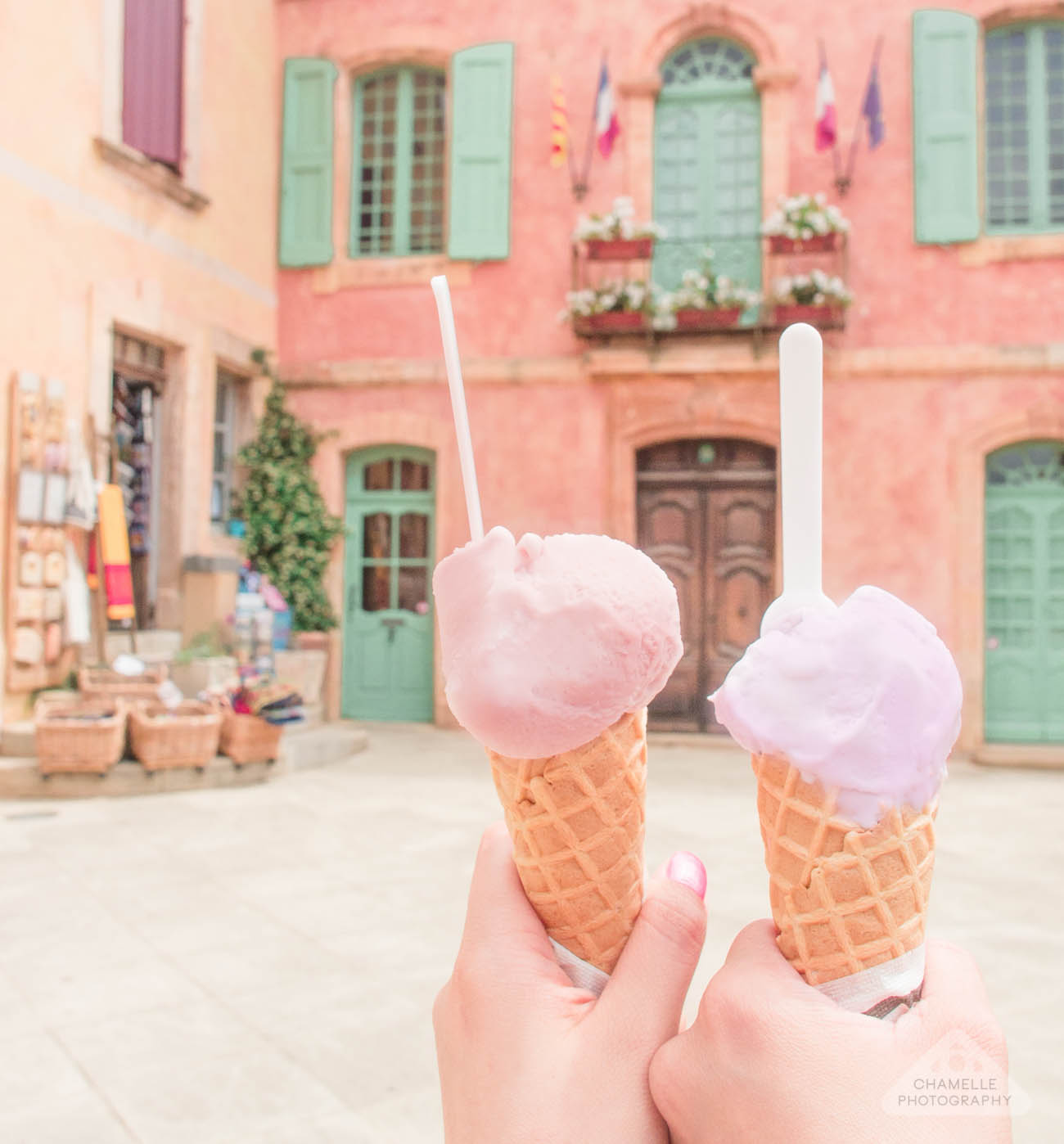 4   What's the weather like in Provence?
It's going to be HOT. Like really really hot. July and August are the hottest months of the year. I can usually tolerate 35°C (95°F)  if it's not too humid (like in Sydney or Lyon) no problem but here in Provence it was INSANE. I felt like I was a roast chicken sitting in an oven. There wasn't much shade around. I can't explain it but it felt more like 45° (and I know what that feels like as I've experienced 47°C (117°F) in Sydney during the hottest day in its history). However, the good news is that it's pretty dry, and not humid at all. If you're someone who can't deal with heat or sun, keep that in mind. And get a car with good air-conditioning. Luckily we got a fantastic new car which had awesome strong air-con. I would also recommend bringing along one of those silver sunshield things for your car's windscreen if you have one.
Take precautions against the sun and bring and drink plenty of water! In this hot dry weather it's so easy to get dehydrated. If you're doing a road trip make sure you have several litres of water stored just in case. That being said, the tap water is drinkable in France so you can always refill easily if you need, or find a little supermarket to buy more… or just scoff down half your body weight's worth of lavender ice cream! 😉
 
5   Lavender Road trip Route
Plan which lavender fields you'll see but keep an open mind. As these country roads have no names or numbers and your GPS might stuff up, you may not be able to find an exact field you had in mind. Never fear, there will be another one just around the corner! However, our first stop was made was the Abbaye Notre Dame de Sénanque in Gordes, just to have something to punch into the GPS, and because it's the picture postcard view you see everywhere when you Google 'lavender' and 'Provence.' After that we just drove a few kilometres down the road and found another field, and we shot the Freddy the Flamingo photos there. Our third and last shooting location was again found by accident. I had planned to go to Lavandes Angelvin where I knew there was definitely a field but about 1.5km before we arrived we saw another.
Most of the lavender fields are located in the Luberon region or the Plateau de Valensole.
We aimed to finish our road trip in Aix-en-Provence as that's the nearest large-ish city with trains and buses to get us back home once we'd dropped off the car.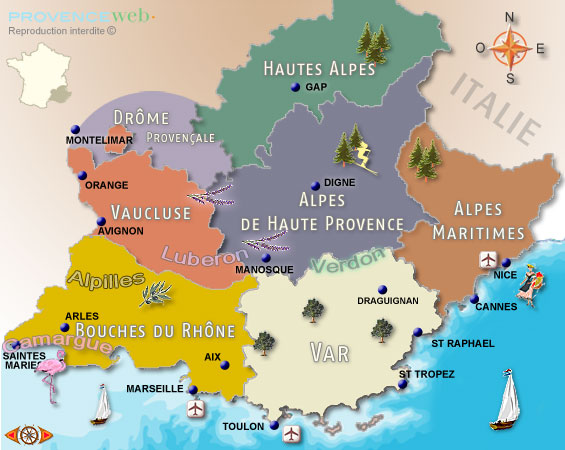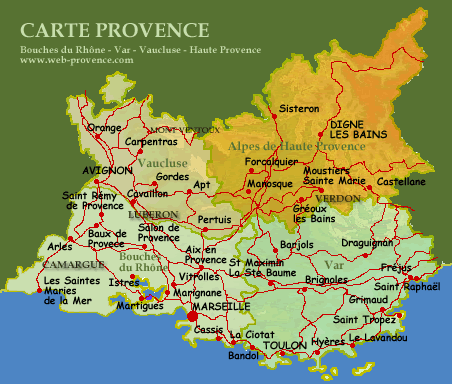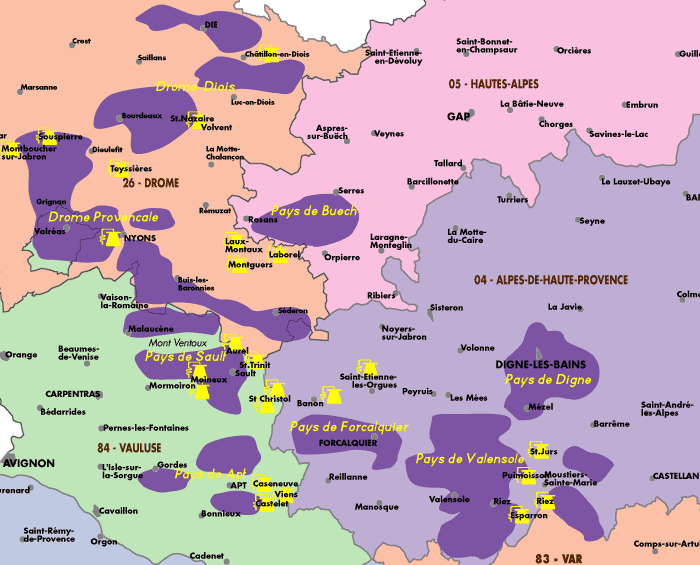 In case you're wondering FYI here's the route we took:


6  Villages to visit
Plan which villages you'll visit but leave room for surprises. It would be weird to come all the way out here just to see the lavender. Plus you'll need to eat so you'll need to go into a town to find a restaurant 🙂 There is so much to see and do in the Provence region and it has the most charming little medieval villages everywhere. This is why this is my favourite region of France. This is the oldest region of France with so much Roman history it's mindblowing.  There are so many little villages to choose from and I obviously have not seen them all but I can recommend all the ones we visited (individual blogposts coming).  If you have not visited Avignon before it is a great start. As we did not have enough time on this trip we did not see it but I have been before and it's well worth a look. It's on the UNESCO world heritage list.
Provence is my favourite region of France.
We visited Les Baux de Provence for Carrières des Lumières, Saint-Rémy-de-Provence for Van Gogh and Nostradamus history, and the Via Domitia, the oldest road in France.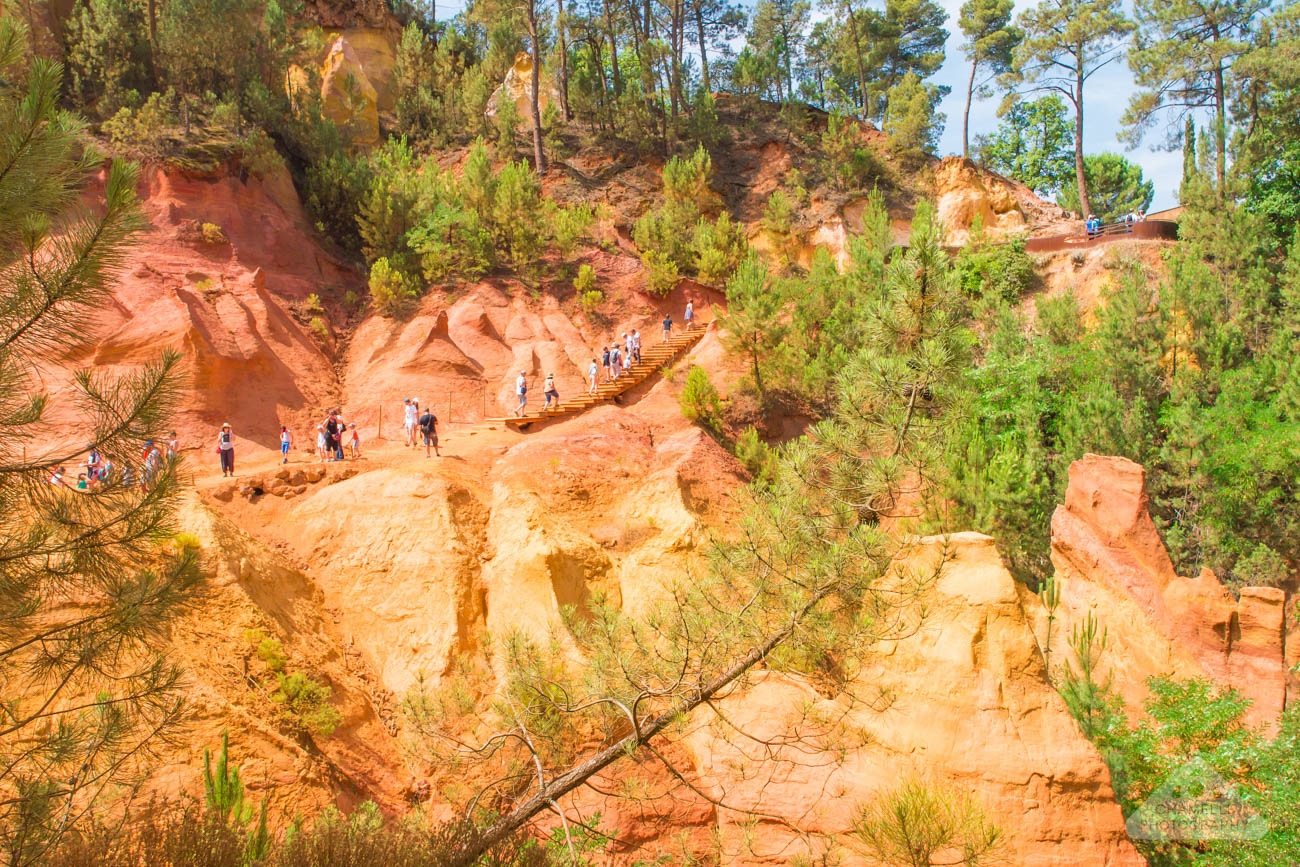 The next day we visited the amazing village of Roussillon, famous for its natural red ochre, used as pigment powder for the manufacture of paints
[
blogpost here
]. After that, we drove to
Forcalquier
where I just happened to have booked our
Airbnb
apartment, so by chance we got to see another cute little fortified medieval 
Provençal
village. It was not very touristy making it even more charming. After checking in we drove to
Manosque
to see the huge
L'Occitane en Provence
factory and headed into
Manosque
town for dinner. We hadn't planned to come here but it was again, a cute little fortified city.
Other towns I would've liked to visit had we more time: Gordes, Bonnieux, Murs, Sault, Simiane-La-Rotunde, L'Isle sur la Sorgue, The Bories… the list goes on and on.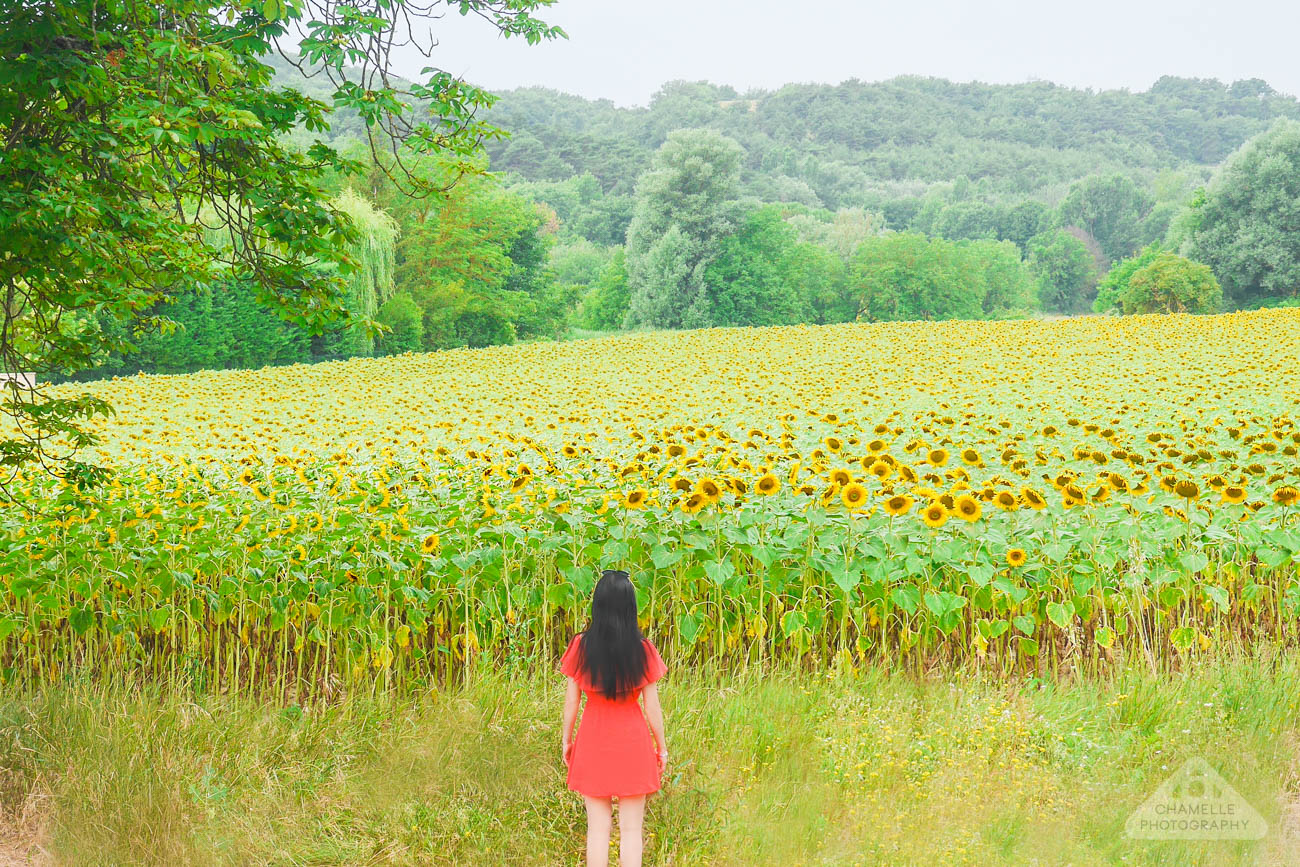 7  Sunflower fields
If you happen to pass them, they are also a great little find and a perfect photo background. I have seen them before but my friend hadn't so we tried to find some. They aren't as plentiful as the lavender fields in this region but you can still see them in full bloom around this time.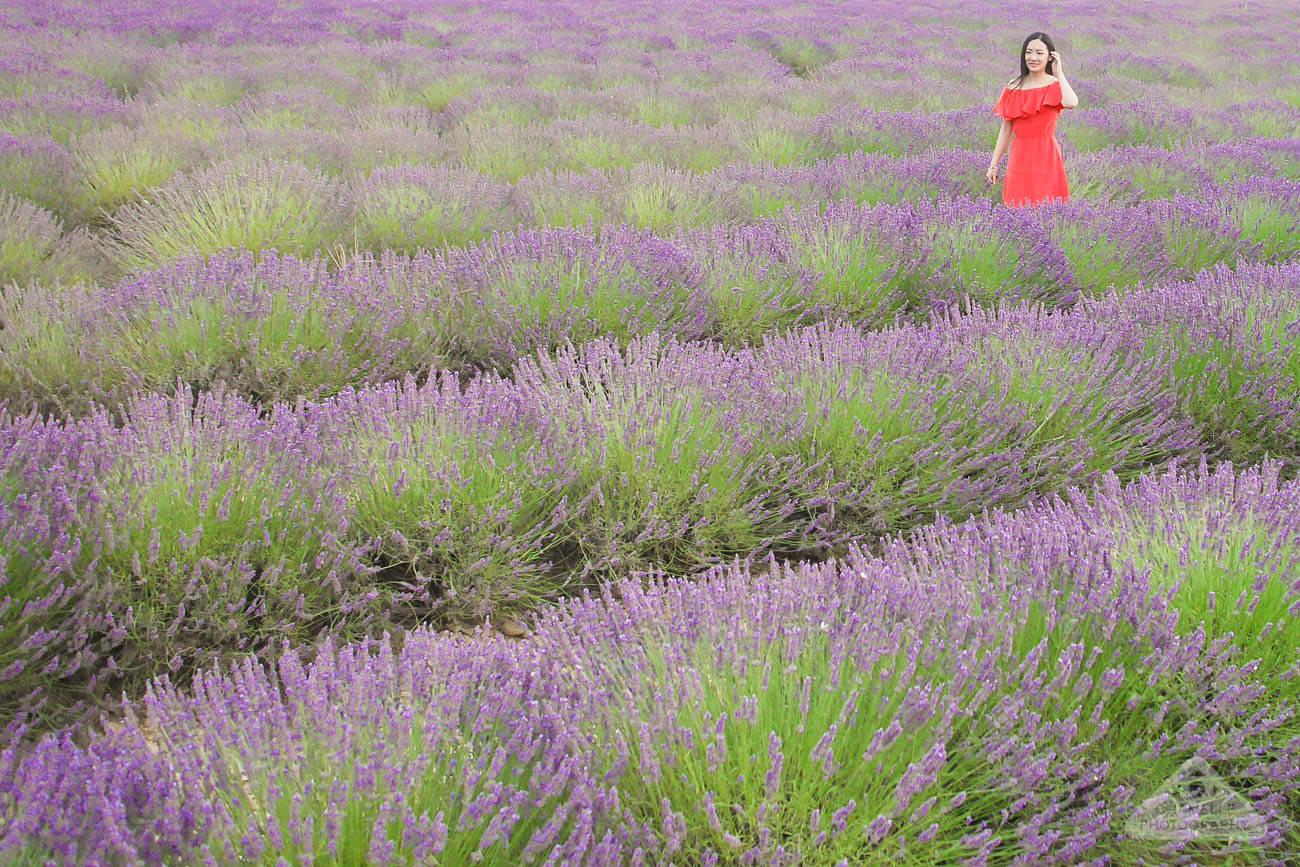 8  Festivals
As we only had 2 full days we didn't have time to see a festival but you could check out these Lavender festivals (fêtes) or street parades with colourful floats (corsos) while you're there.
These fetes are a showcase for lavender honey, soaps, essential oils, dried lavender bouquets and many other handmade lavender products.
(check exact dates a few months before you go)
The dates of these festivals also give you an indication of when the lavender might be harvested. There are also the Festival d'Avignon and the Festival d'Aix throughout July.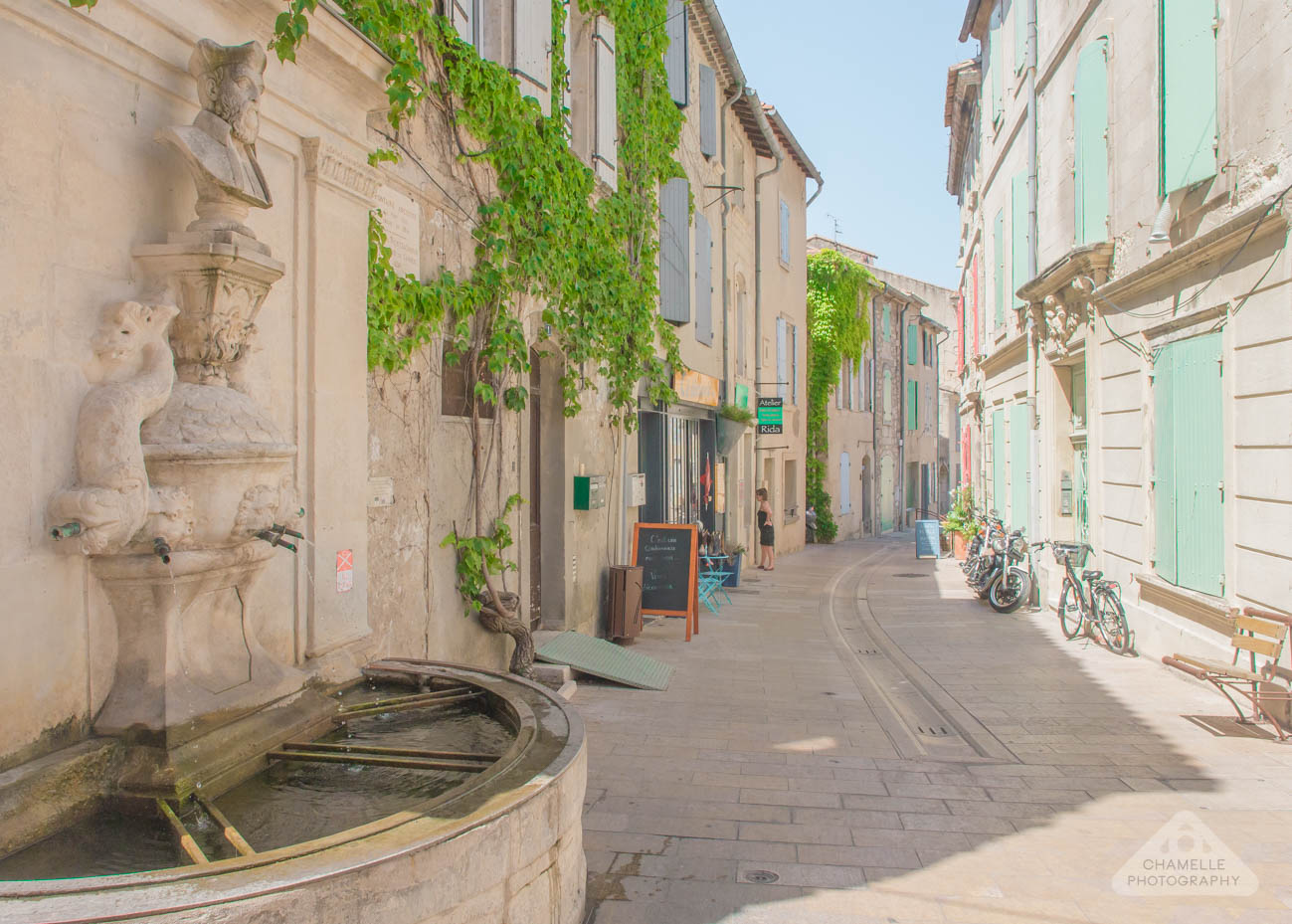 9  How many days to see the lavender?
It's all up to you of course but our trip was only 2 full days, with only 1 full day to view lavender, which I'll admit was a lot and really tiring (especially with the heat), but this was because of my friend's travel schedule. It would be awesome to spend a whole week exploring this region but I think at least 3-4 days would be a minimum amount of time to get a feel for the region and not feel so rushed.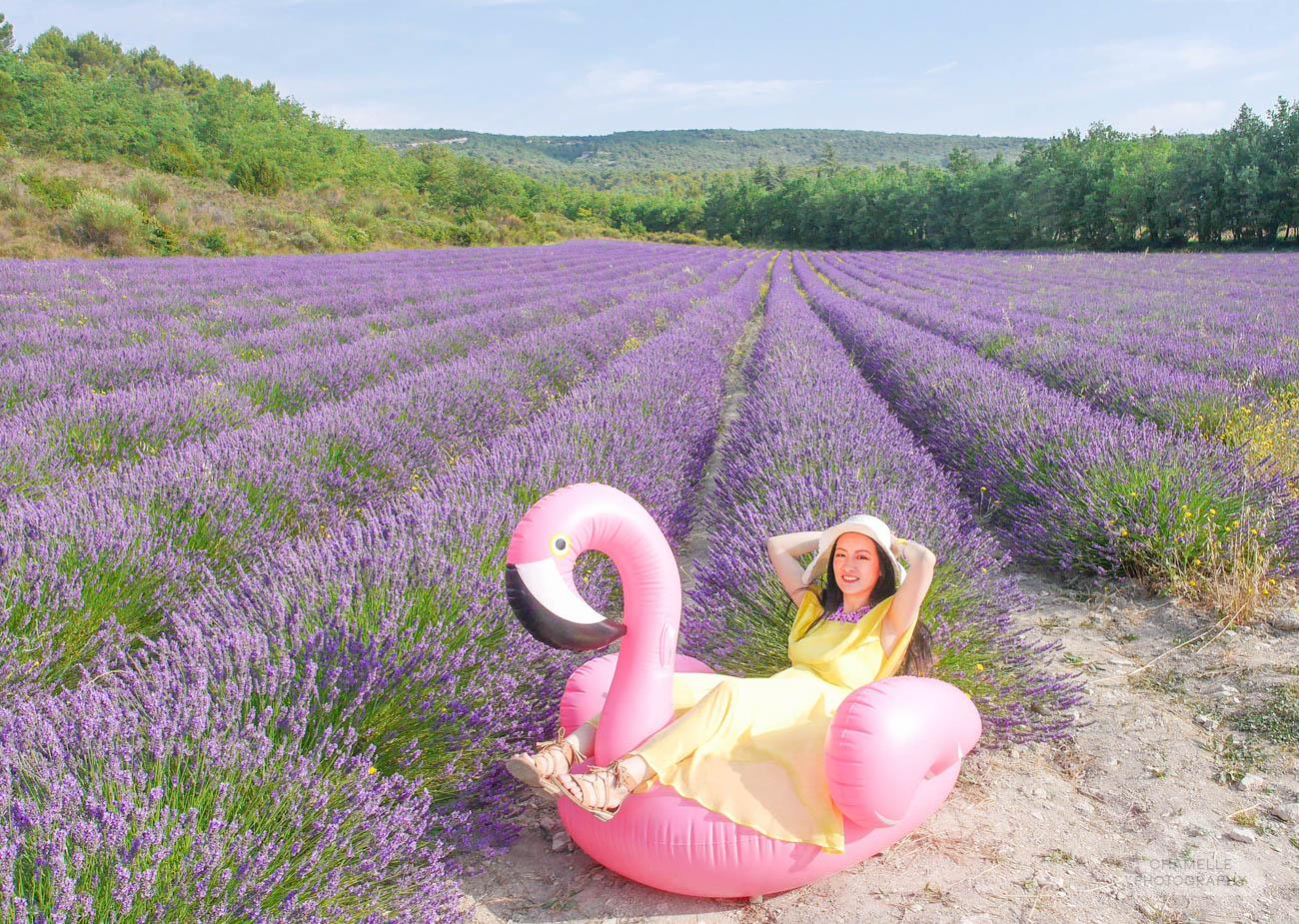 10   Photography tips
Shoot in the early morning or evening to have the best light and get the best photos. If you want to photograph the fields (and I mean take really nice landscape/travel photos and not just spend 2 minutes taking a few selfies and leave), keep the heat in mind also. I only wanted to shoot in the early morning or evening. I didn't want to kill myself and my friends by shooting in the middle of the day. Nor did I want hordes of tourists or the bright blaring sun with its horrible dark shadows in my photos! Note that even if you arrive early there's no guarantee you'll have the place to yourselves. We arrived at 7am (when the temperature was still a perfect 22° or so) at the Sénanque Abbey and there were already quite a few people there. By the time we left at around 8-8:30am there were many people starting to arrive. The carpark is pretty small so if you arrive after 9am you are asking for trouble. You'll have nowhere to park and if you do find a spot you won't be able to leave easily. It will be easier in other fields though, but no matter where you go the heat will be pretty intense!
Since it's summer and daylight savings time it doesn't get dark till at least 9pm so you have plenty of time to do your shoot!
We arrived at 7am at the Sénanque Abbey and there were already quite a few people there.
Another thing to be aware of are the bees. Thousands of bees buzzing and swarming about would normally freak me out but because I was on such a high from this exciting photography/travel adventure, they didn't bother me one bit. Just pretend they are not there and you'll be fine. If you ignore them and leave them alone, they leave you alone too.
The third thing to be aware of is that on the ground there are some really weird, dry, sharp prickly plants (that reminded me a bit of a desert). Given I was always wearing sandals I ended up with some scratches and small cuts around my ankles that later itched. It was not a big deal but just something to be aware of, especially if you have sensitive skin or kids walking about there.
A note about pollen allergies: I am very allergic to most pollen, especially tree pollens, grass pollens and many flowers but luckily I did not have any sort of reaction to the lavender. If you are highly allergic to pollen or bees be sure to check with your doctor before you go (as everybody who allergic to pollen are not necessarily allergic to exactly the same types of things).
Finally, this is a photography tip as well as a general tip and maybe just common sense: You are not allowed to pick the lavender! Doing so is a big big no no. If you want to use some for your photoshoot you have to buy it from the markets in one of the nearby towns. They sell dried bunches in various sizes. We didn't have time to get some but fortunately our airbnb hosts had left us some in the apartment. Yay!
You are not allowed to pick the lavender.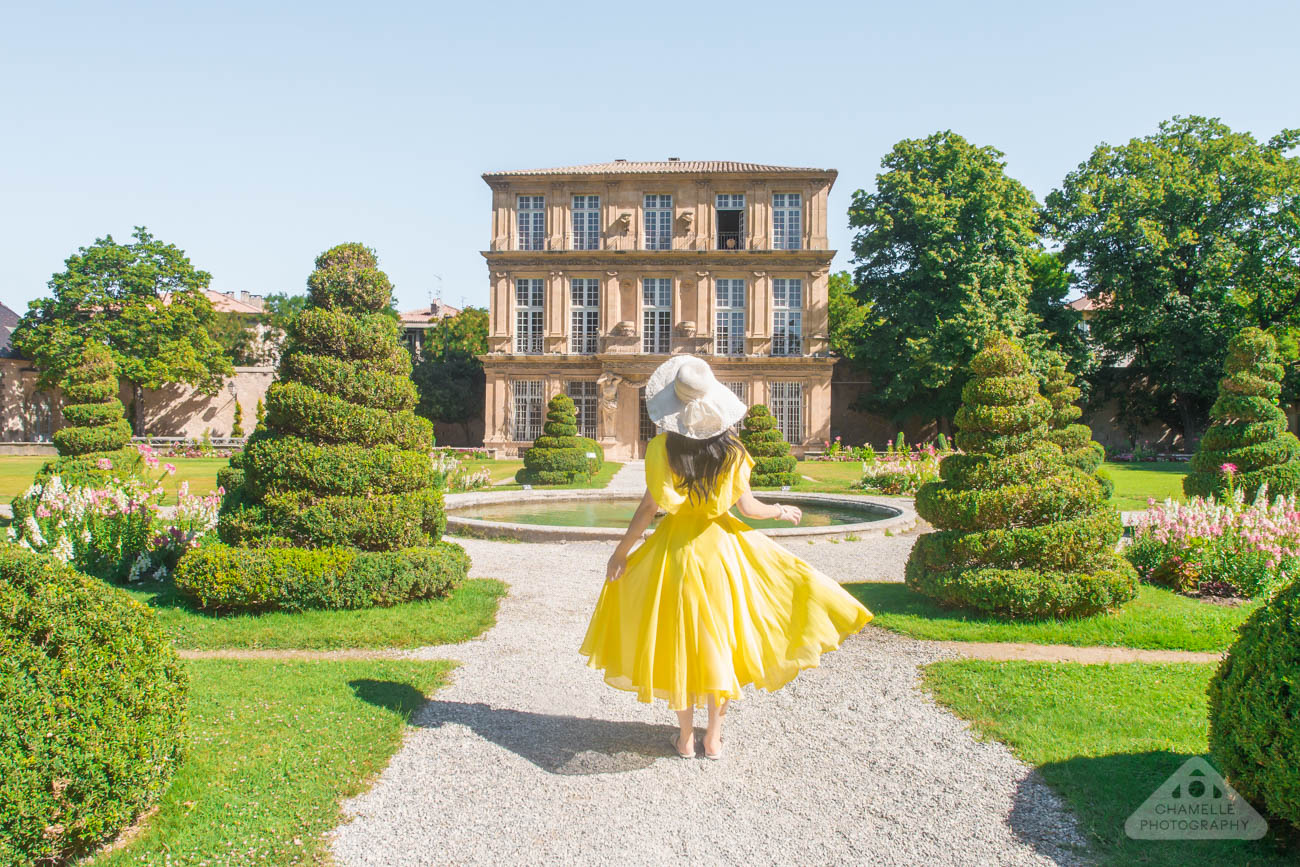 Things to do in the Lavender fields of Provence region
(note this list does not include the larger cities such as Avignon, Aix-en-Provence, Arles or Nîmes nor the coastal towns).
Besides just soaking in the thousands of years of history, enjoying some of the most spectacular scenery in France and viewing lavender fields…
GO 
There are far too many places to list here. If you just drive around you will stumble upon some gems yourself!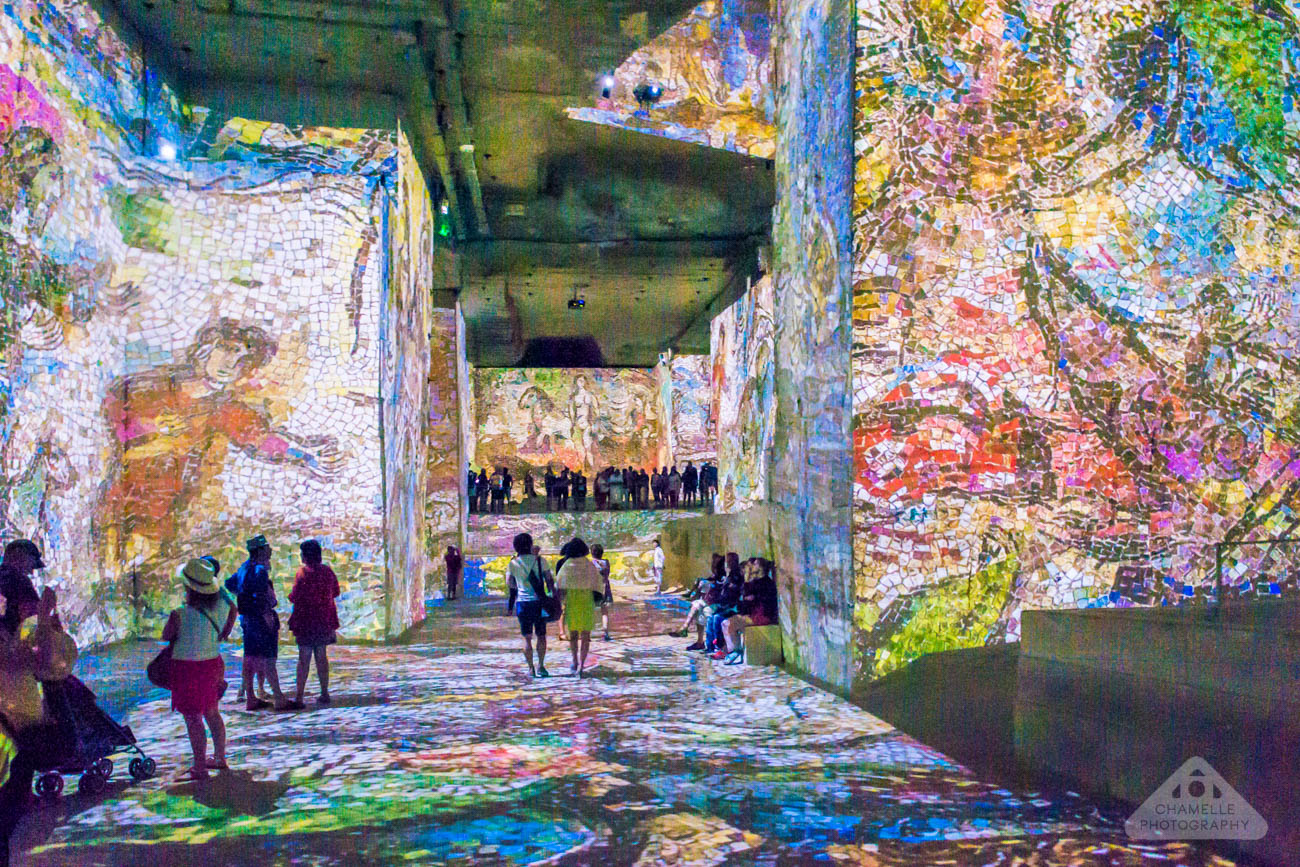 SEE
The Carrières de Lumières light show (which has an almost 100% 'Excellent' rating on Tripadvisor!) Before you say you've seen many lightshows before this one really has to be seen to be believed. It's held inside a pitch black former limestone quarry (it felt like a cave) and features amazing animation and stereo sound. We saw the story of the painter Chagall and also a mini show with the theme of Alice in Wonderland (Alice aux pays des merveilles). 
You can also visit the town Les Baux de Provence which boasts a castle and a bunch of heritage buildings.
DO
Soak in thermal hot springs in Digne-les-bains whose restorative waters are said to cure a myriad of ailments. There is an old fashioned steam train called 'Train des Pignes' (Pine Train) which runs from Nice to Digne and takes about 3½ hours.
EAT
Eat at top notch restaurants using fresh, delicious produce from the local region. I've always just gone with my gut (haha) choosing a restaurant after wandering around a bit and have never had a single bad meal.
Sample the local wines (Provence is the oldest wine producing region of France and is famous for its Rosé)
Eat lavender and honey ice cream… Miam!
SHOP
The fresh food markets in the south of France are the best because all the produce is grown in this very region. From fruits to vegetables to cheese to honey to herbs… You will smell and taste the difference and the sellers are super friendly too. Bonus!
Shop for lovely lavender sachets, soaps, and more!
Shop for Provençal tablecloths, dresses and fabrics
The world's largest L'Occitane en Provence store in Manosque with everything at 10% off!
So what are you waiting for? Start planning! 😉 Once you see Provence for yourself you'll easily see why it's my favourite region of France! (but don't come in winter, it's no fun in winter).
Are the Lavender fields of Provence on your bucket list? Let me know in the comments below 🙂
PIN THIS!