9

min read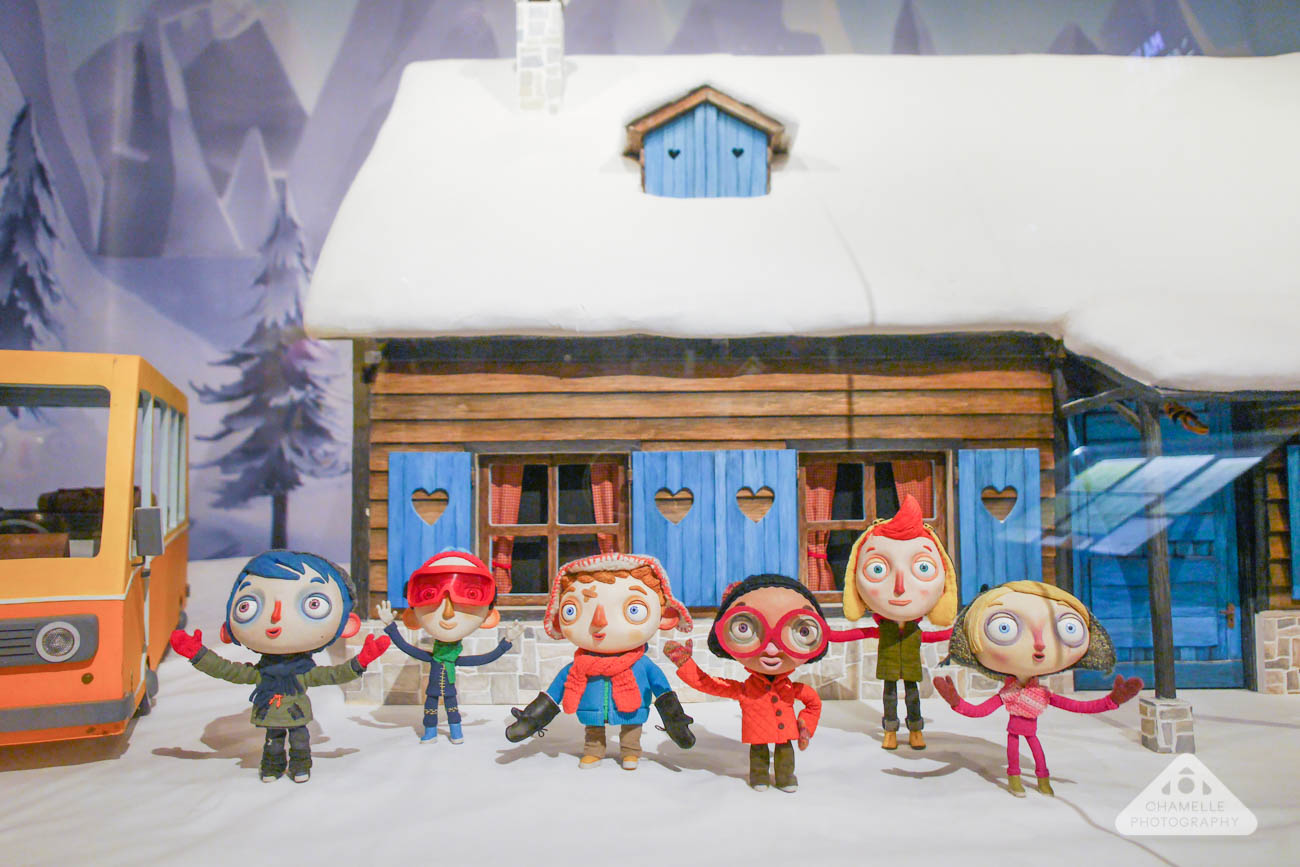 My Life as a Zucchini (Ma Vie de Courgette)
As soon as I heard about this film I felt some affinity with it. It is a Franco-Suisse production directed by Swiss director Claude Barras, and made in both Geneva and Lyon, my two home towns for the past couple of years. I'm also a huge fan of cinema and animated films (and anything cute and whimsical) so I had to see this!
PS if you're wondering about the title…
The name courgette is a French word, the diminutive of courge, a gourd or marrow, and is commonly used in France, Belgium and other Francophone areas, and in the United Kingdom, Ireland, New Zealand, Scandinavia, the Netherlands and South Africa. In the United States, Australia and Germany, the same plant is called a zucchini from the Italian: zucchina.  
Now that we've got that sorted…
If you are also a fan of animated films come with me as I introduce you to this little gem which has received rave reviews from critics around the world! 🙂
If there's one thing I know about French cinema or European cinema is that they don't sugar coat anything. This is not the saccharine sweet Hallmark world of Hollywood. In this story several serious topics are tackled. Alcoholism, drug abuse, being an orphan, loneliness and depression… while not delving too deeply into anything. It is a kids film, afterall…
(cliquez ici pour l'article en français)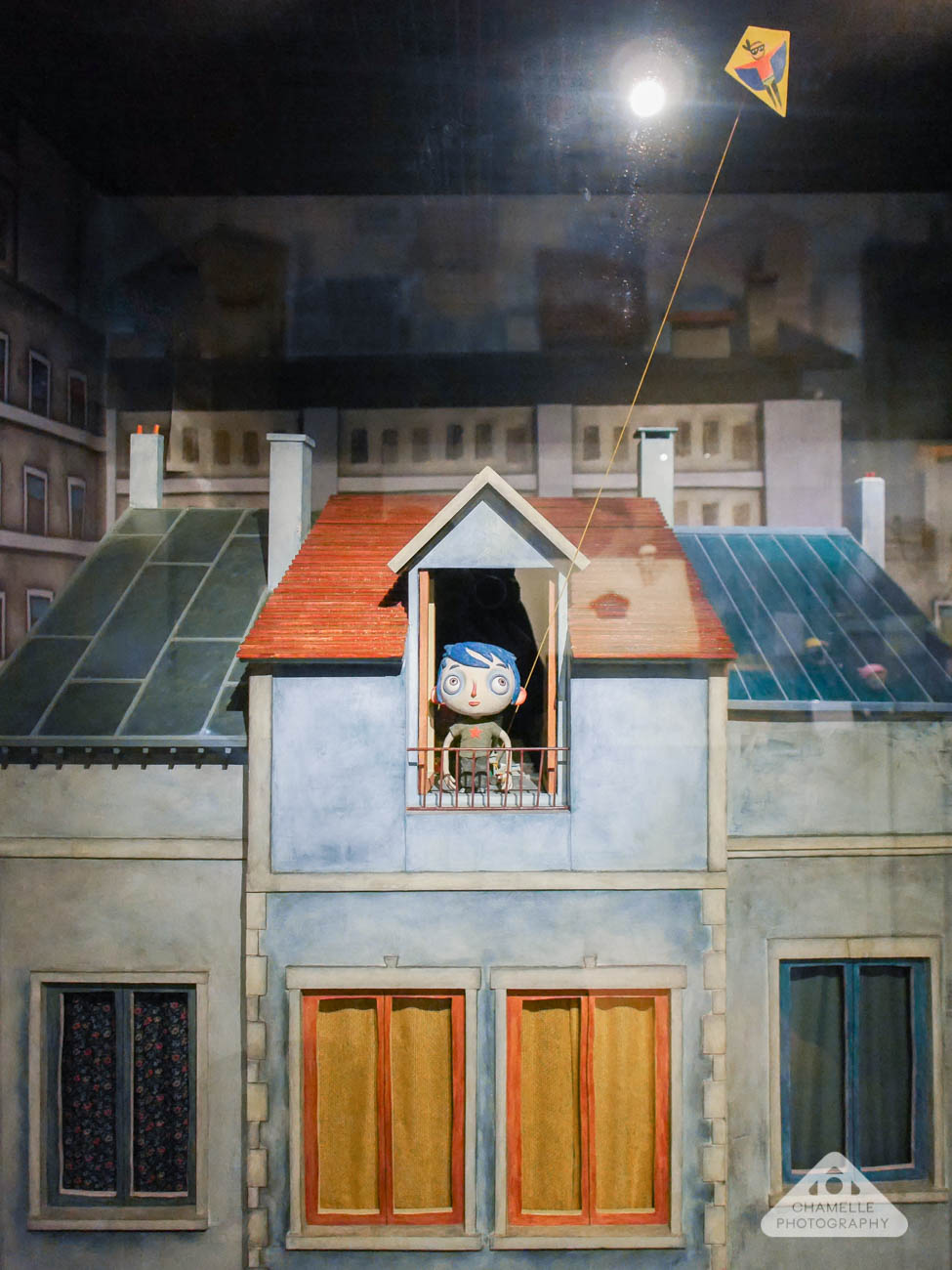 I'll admit I had high hopes for this film but then after watching the trailer I was afraid I'd be disappointed. However, I was more than impressed with the film. The animation (which I focused a lot on) was just stunning. The big heads and big eyes are just so adorable! I kind of wished they made soft toys or figurines… I would love to take home a Courgette/Zucchini of my own! 😀
They've made a top notch effort with the stop-motion and it shows! Not only the figurine modelling but the had made/knitted costumes, the beautiful sets and backdrops.. it's all too beautiful.
The Plot
This is the unlikely story about Icare, nicknamed Courgette, a little 9-year-old boy who accidentally kills his negligent, abusive, alcoholic mother. The story is based on a novel by Gilles Paris, Autobiographie d'une courgette.
He then gets interviewed in a small community police station and is brought to an orphanage. It is there and then that the story really begins…. I must admit that I immediately thought about stories such as Annie (the musical) where staff at orphanages are always portrayed as evil characters loathed by all the kids. The staff in this film are all nice and I started wondering if orphanages in France really are that great or it was just made like that for the film.. in any case.. I have to keep reminding myself it's a film for kids so obviously the director didn't want to show too many grim scenes given the topic was already so sombre.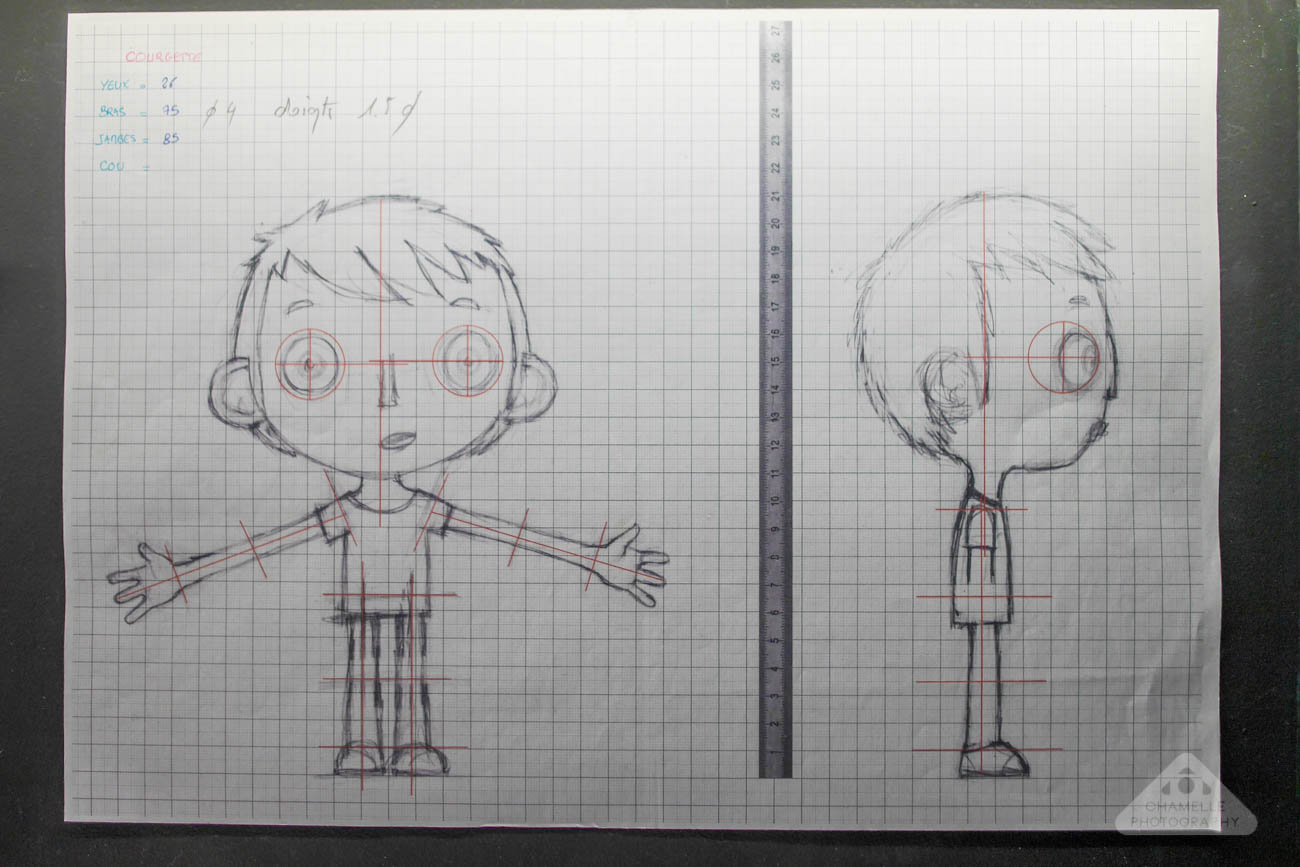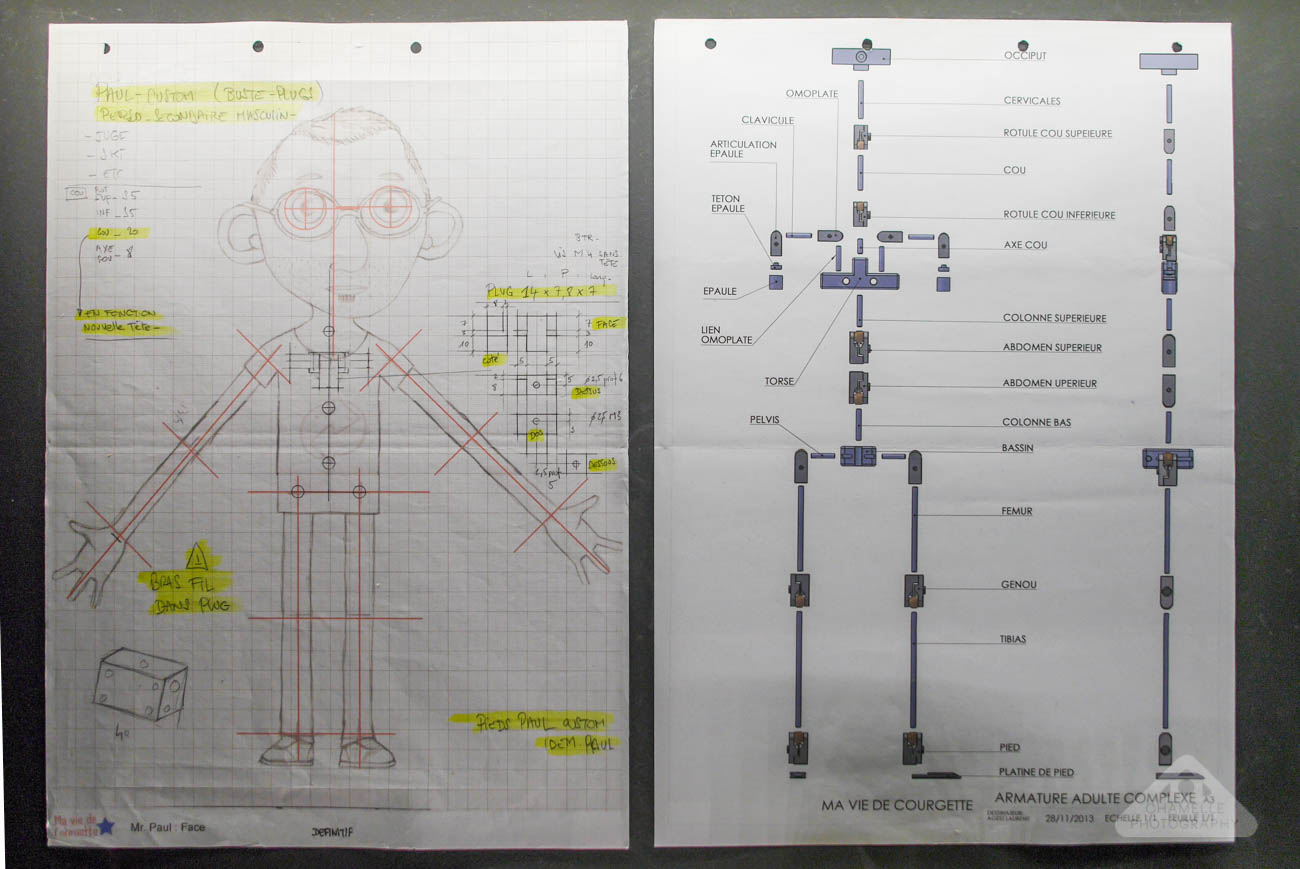 Courgette (Zucchini) tries to fit in and make new friends. The other kids (Simon, Ahmed, Jujube, Alice, Béatrice and Camille) are just like Courgette. They've been brought to the orphanage because both their parents have died or gone missing under pretty bad circumstances. They are all visibly traumatised. The characters really come to life and you can feel their sense of desolation while at the same time their positive spirit and a sense of hope.
I don't want to give too much of the plot away here but basically we see the plight and peril of these kids who have been marginalised by society. And at the same time we see the value and meaning of true friendship.
I was faced with many emotions while watching this film, given it was such a unique topic for a kids' film. I couldn't help but feel empathy for every single character in the film and couldn't help but feel angry at how just like in the real world screwed up adults are screwing up innocent childrens' lives. But I digress…
There isn't a lot of dialogue in the film. This gives you 'space' to appreciate the beauty of the animation (and the music) and to 'absorb' the emotions from all the characters and scenes.
It is sweet and melancholic, whimsical and funny film… my favourite scene was the snow one which was was beautiful visually and emotionally.
This is a story of triumph, a story of hope, where it seems there is none left. I was so touched I could see it again and again! I highly recommend it!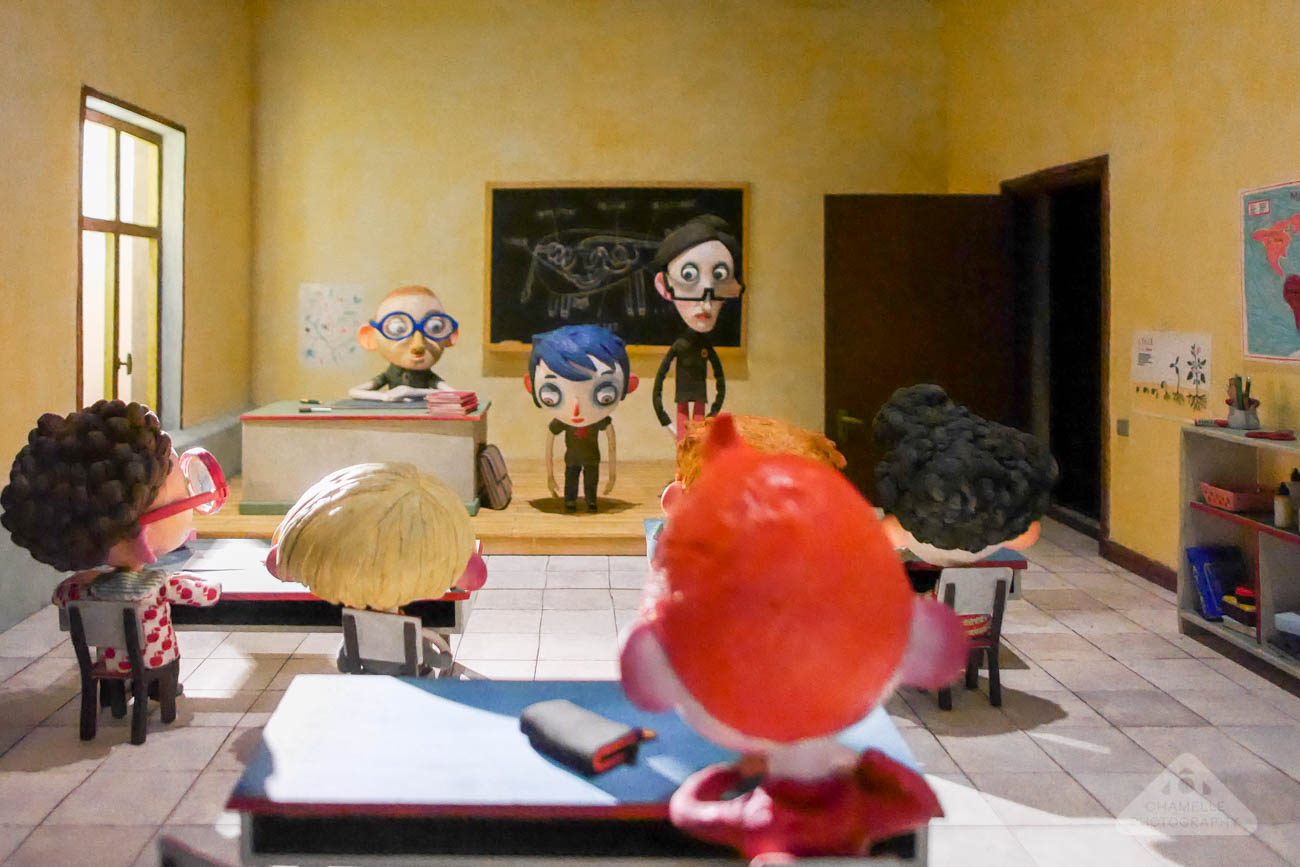 Awards
89th Academy Awards (results 26 February) – Nominee Best Animated Feature Film
89th Academy Awards (results 26 February) – Selected (and short-listed) as the Swiss entry for the Best Foreign Language Film
2016 Annecy International Animated Film Festival – WON Audience Award, WON Crystal Award for Best Feature
Annie Awards – Nominated Best Animated Feature — Independent, Outstanding Achievement, Directing in an Animated Feature Production, Outstanding Achievement, Writing in an Animated Feature Production
Cannes Film Festival – Directors' Fortnight (La Quinzaine des Réalisateurs) – screening
Cannes Film Festival – Nominated Camera d'Or Claude Barras
César Award (results 24 February) – Nominated Best adapted screenplay, Best Animated Film, Best Original Music
European Film Awards – WON Best Animated Feature Film
European Parliament LUX Prize – Nominated Claude Barras
Golden Globe Awards – Nominated Best Animated Feature Film
Lumières Awards – WON Best Screenplay, WON Best Animated Film, Nominated Best Music
Satellite Awards – WON Best Animated or Mixed Media Feature
Behind-the-scenes
I was lucky to be invited by the Musée Miniature et Cinéma in Lyon to check out the models and sets currently on display there. If you've been following my blog for a while you may remember I also visited the museum before to see the Grand Budapest Hotel and Fantastic Mr Fox (directed by Wes Anderson) miniature film sets.
Director Claude Barras spent one year drawing all the scenes from the novel before production or filming began.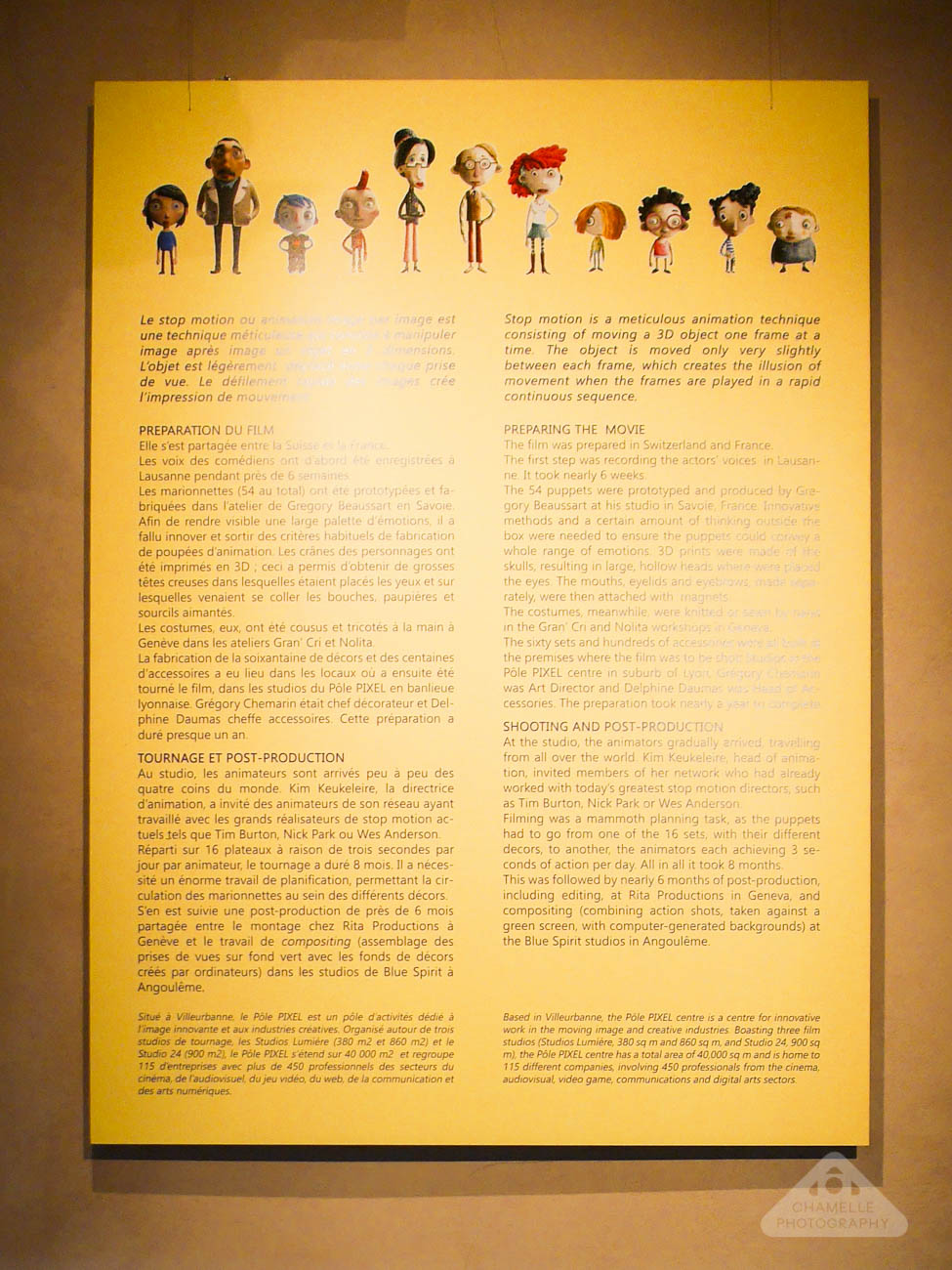 I'll let the poster here explain the rest of the behind-the-scenes of the film:
Stop motion is a meticulous animation technique consisting of moving a 3D object one frame at a time. The object is moved only very slightly between each frame, which creates the illusion of movement when the frames are played in a rapid continuous sequence.
Preparing the movie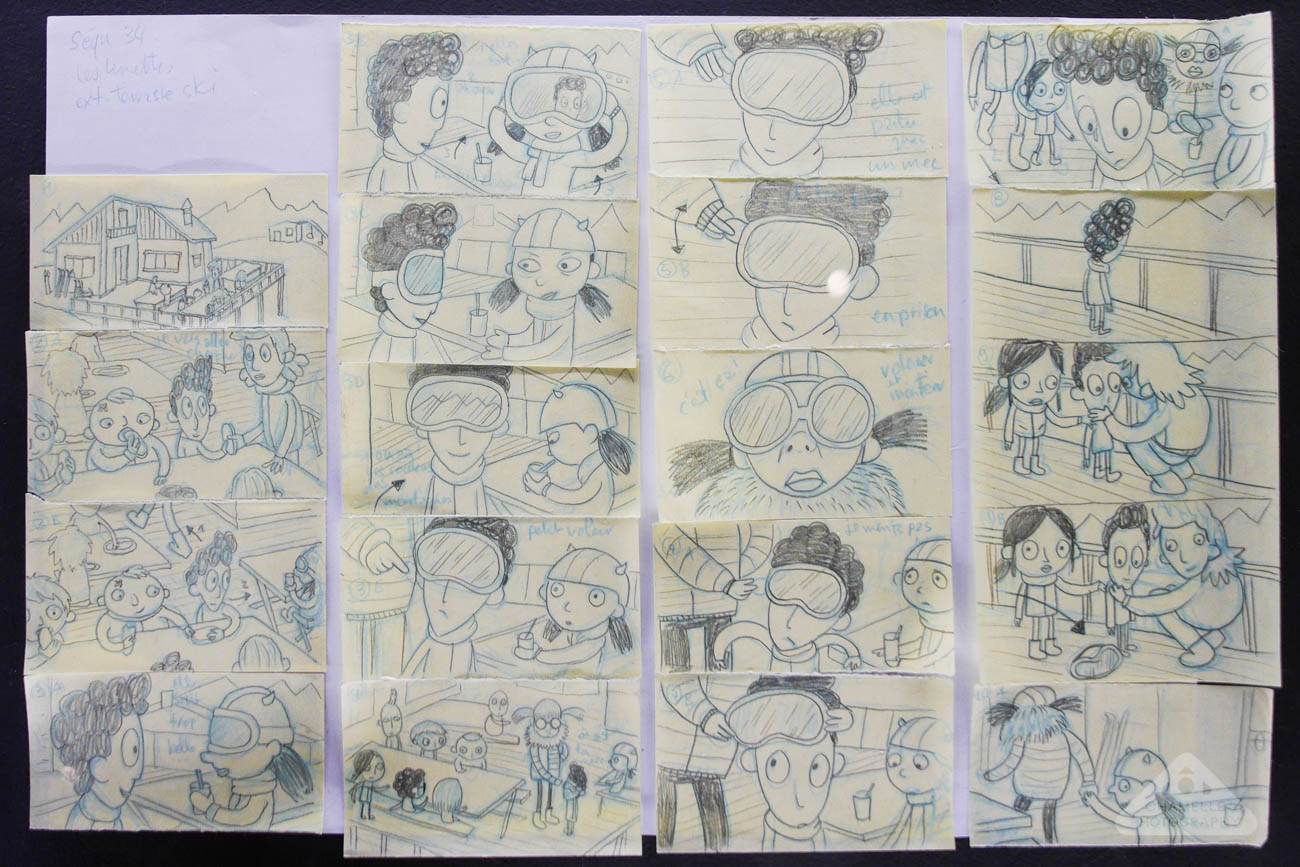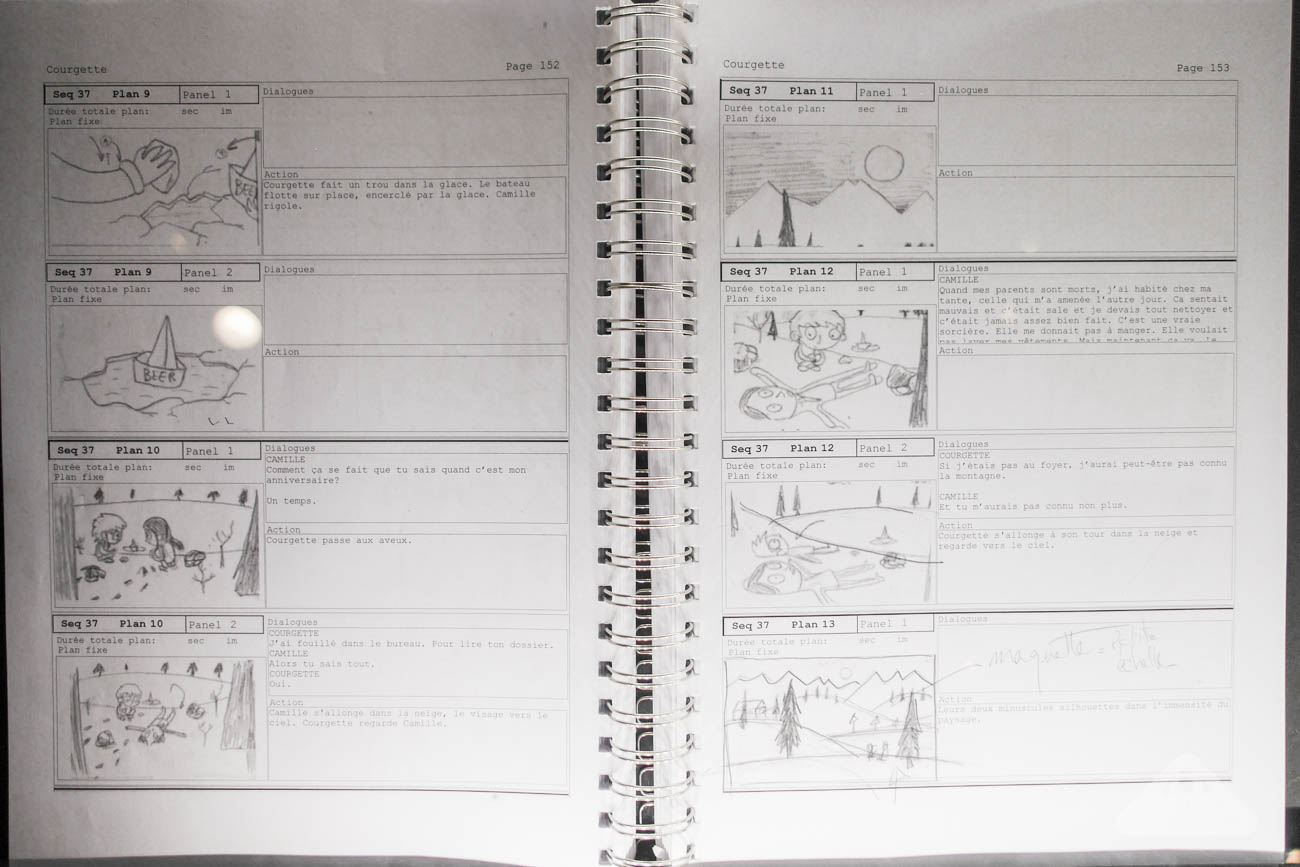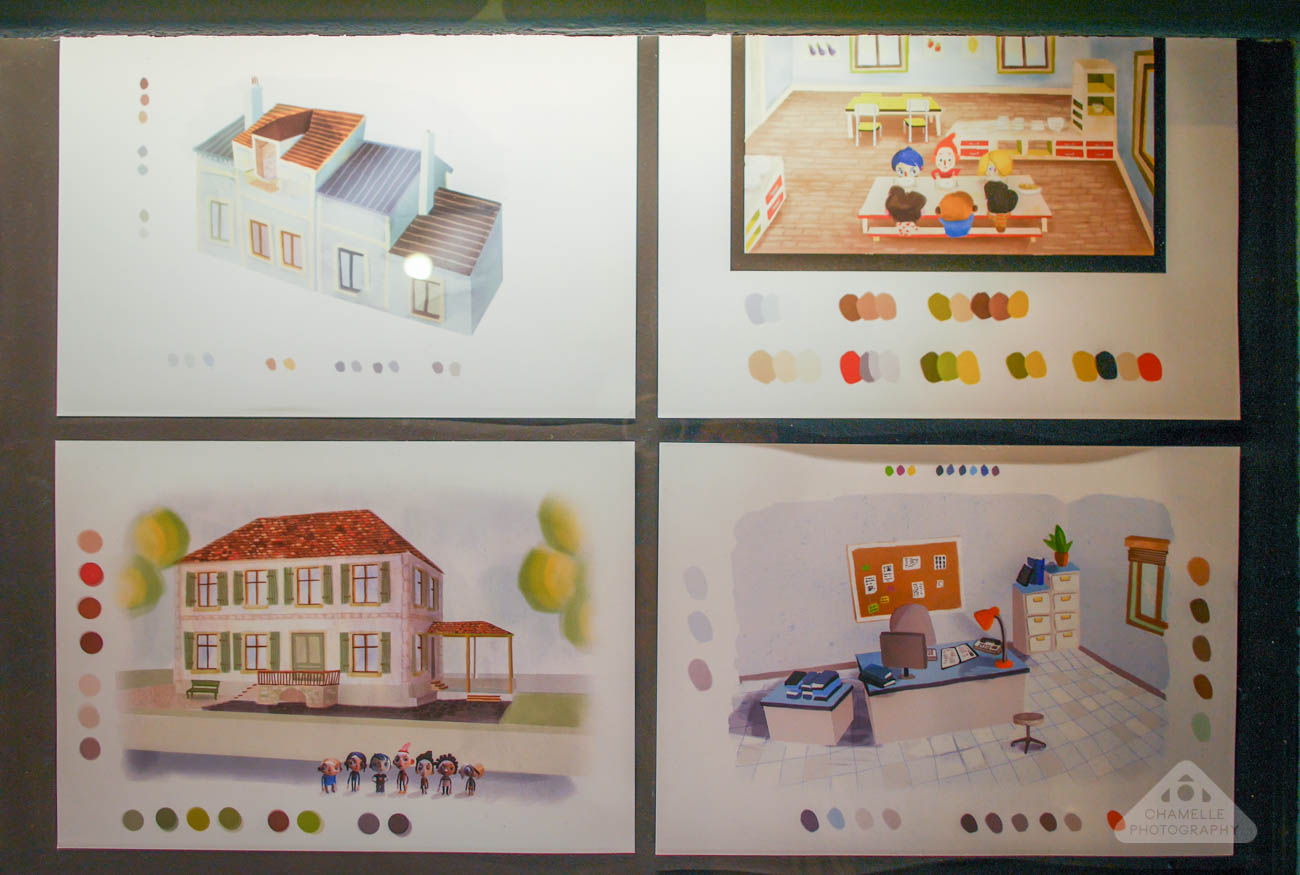 The film was prepared in Switzerland and France. The first step was recording the actors' voices in Lausanne. It took nearly 6 weeks.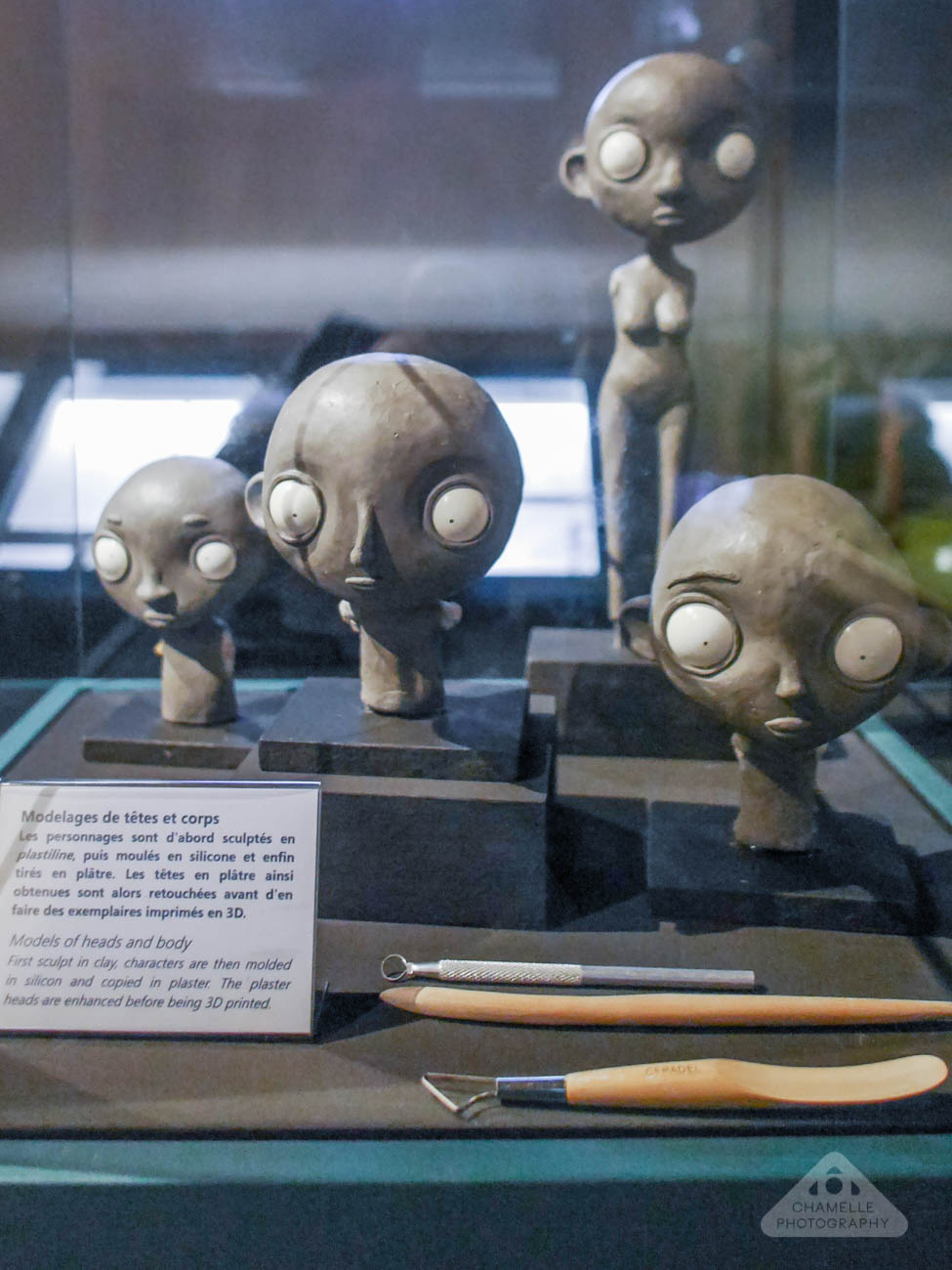 The 54 puppets were prototyped and produced by Gregory Beaussart at his studio in Savoie, France. Innovative methods and a certain amount of thinking outside the box were needed to ensure the puppets could convey a whole range of emotions. 3D prints were made of the skulls, resulting in large, hollow heads where the eyes were placed.  The mouths, eyelids and eyebrows were made separately, then attached with magnets.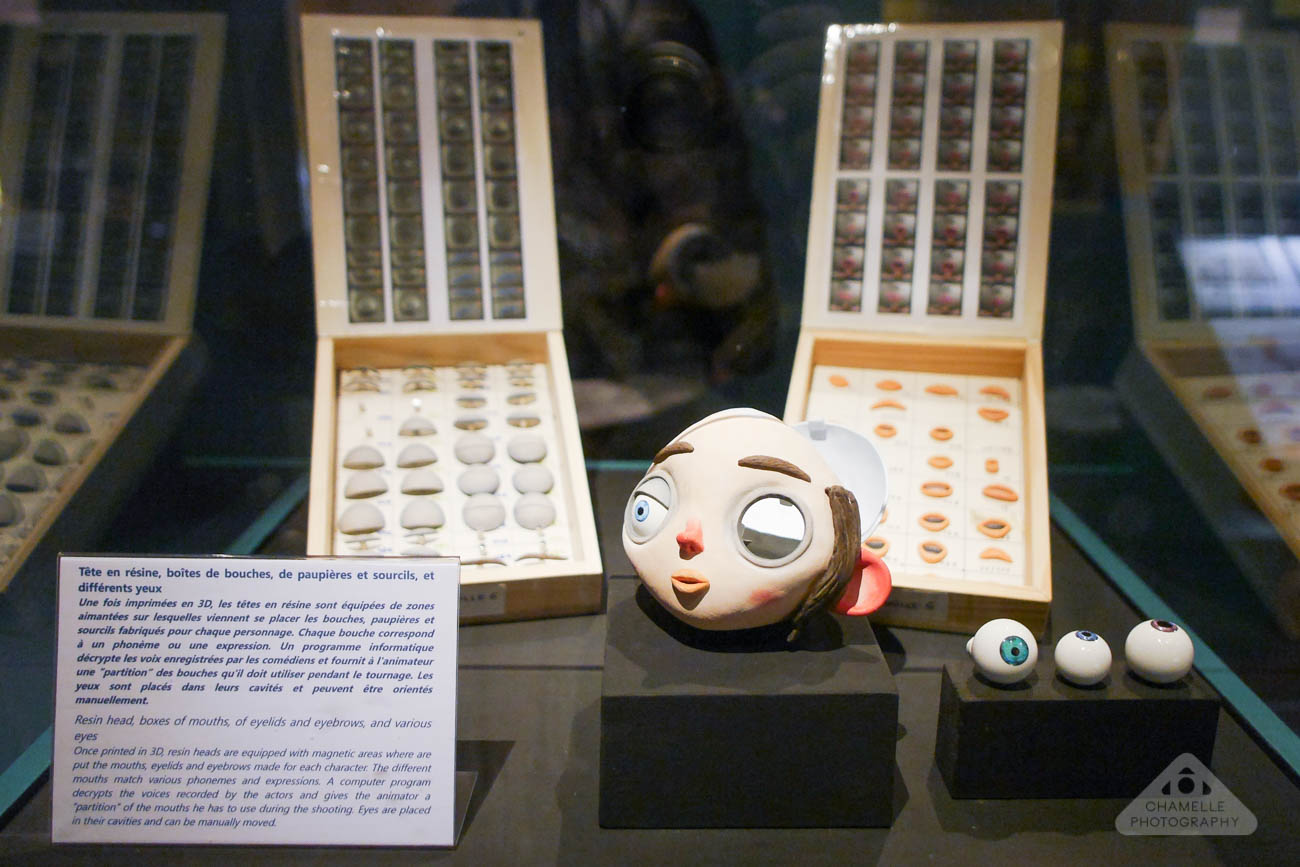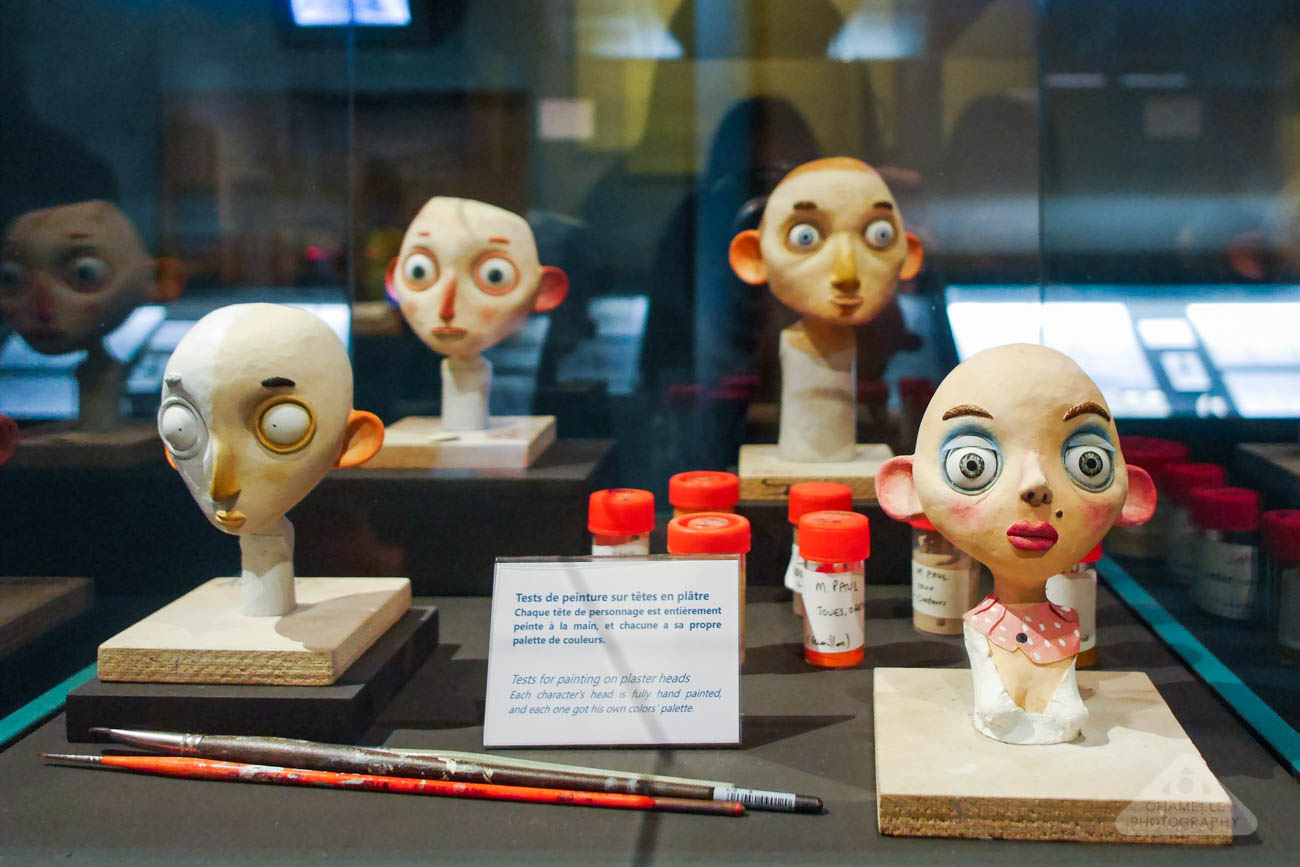 The costumes, meanwhile, were knitted or sewn by hand in the Gran'Cri and Nolita workshops in Geneva.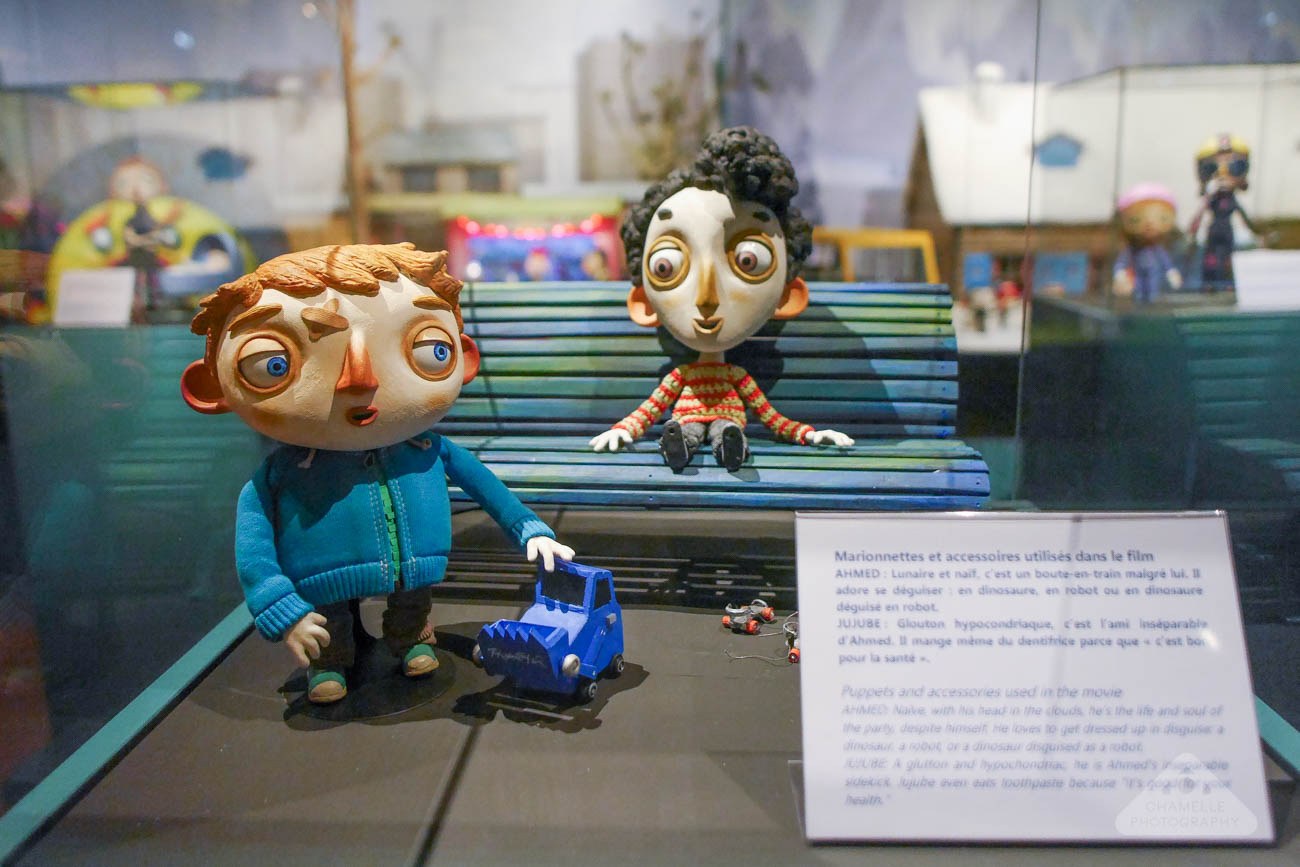 The 60 sets and hundreds of accessories were all built at the premises where the film was to be shot: Studios in the Pôle PIXEL centre in a suburb of Lyon. Grégory Chemarin was Art Director and Delphine Daumas was Head of Accessories. The preparation took nearly a year to complete.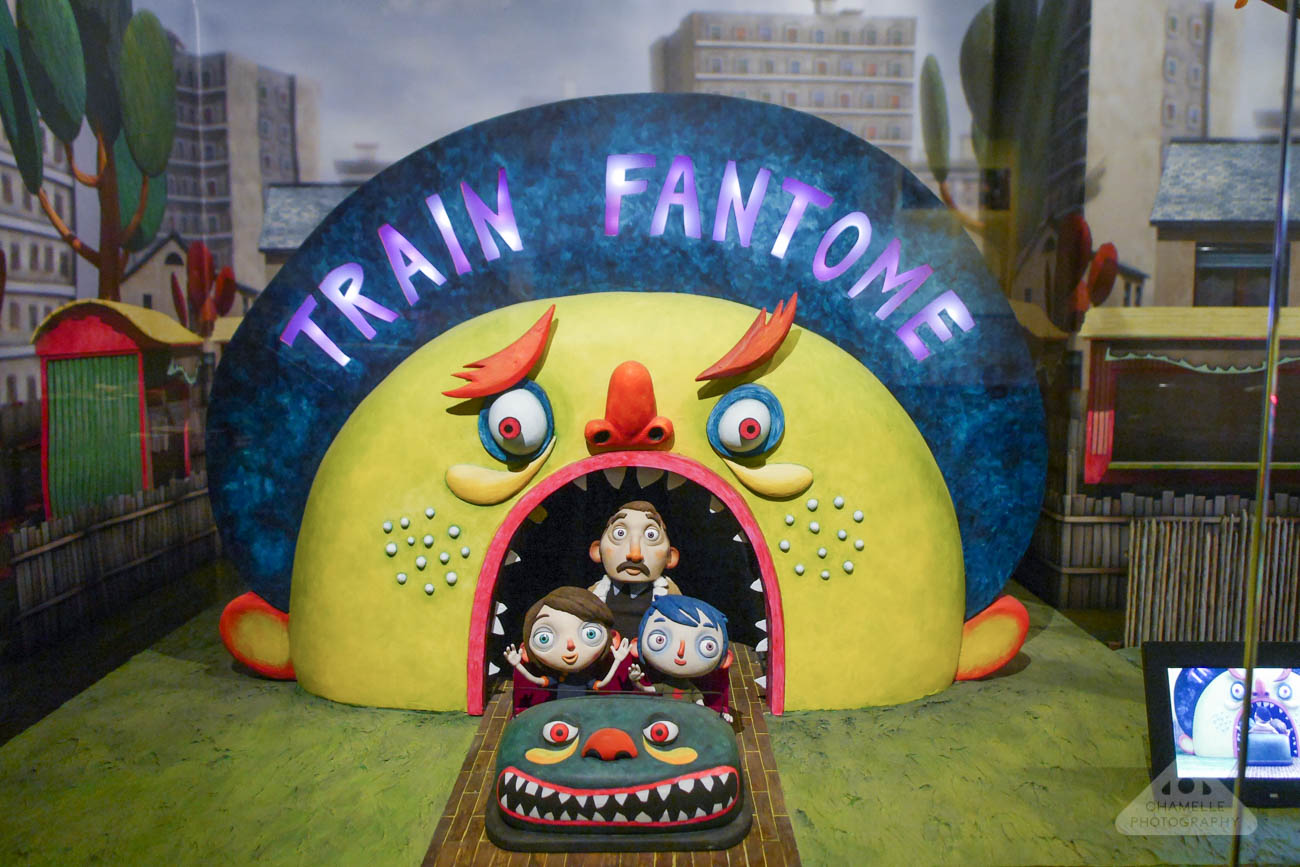 Shooting and Post-Production
At the studio, the animators gradually arrived, traveling from all over the world. Kim Keukeleire, head of animation, invited members of her network who had already worked with today's greatest stop motion directors, such as Tim Burton, Nick Park or Wes Anderson.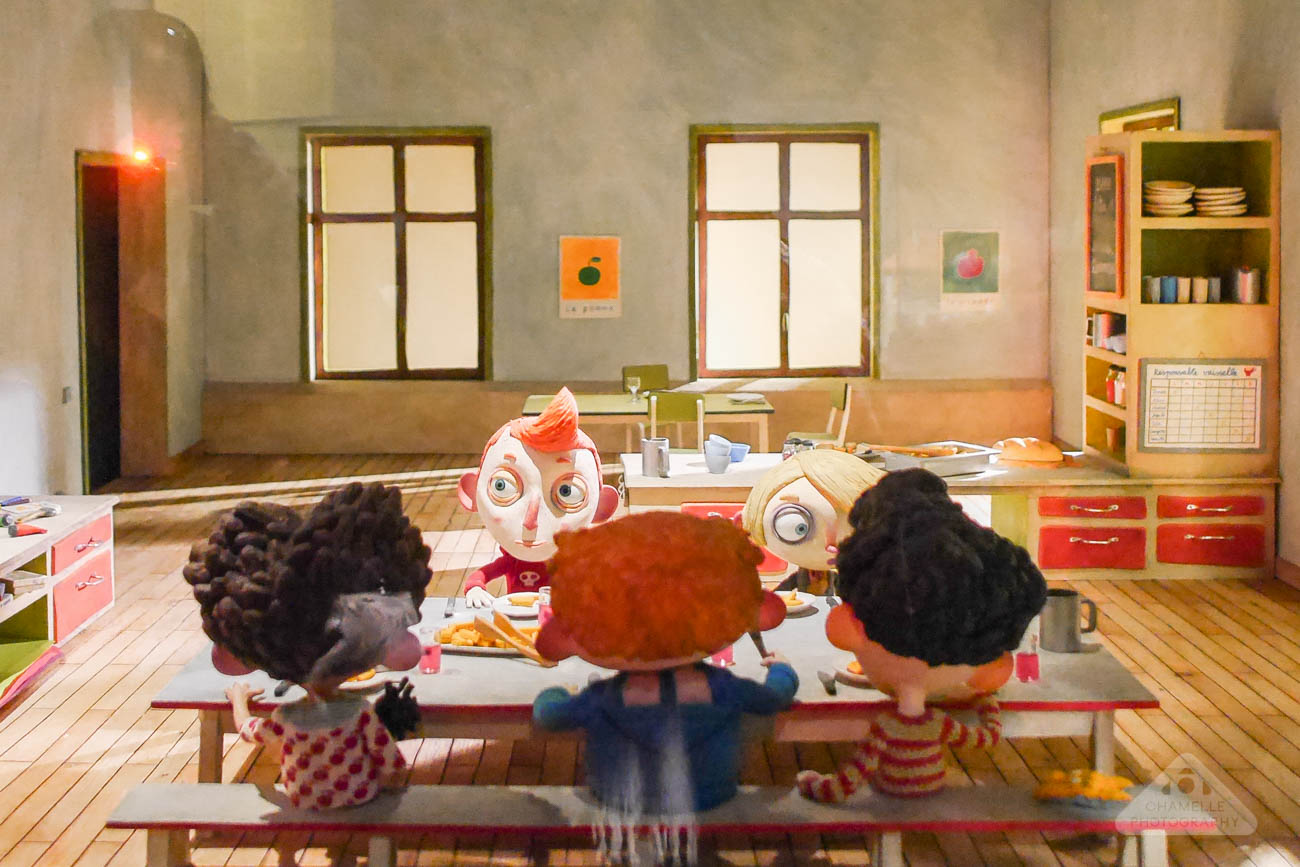 Filming was a mammoth planning task, as the puppets had to go from one of the 16 sets, with their different decors, to another, the animators each achieving 3 seconds of action per day. All in all it took 8 months.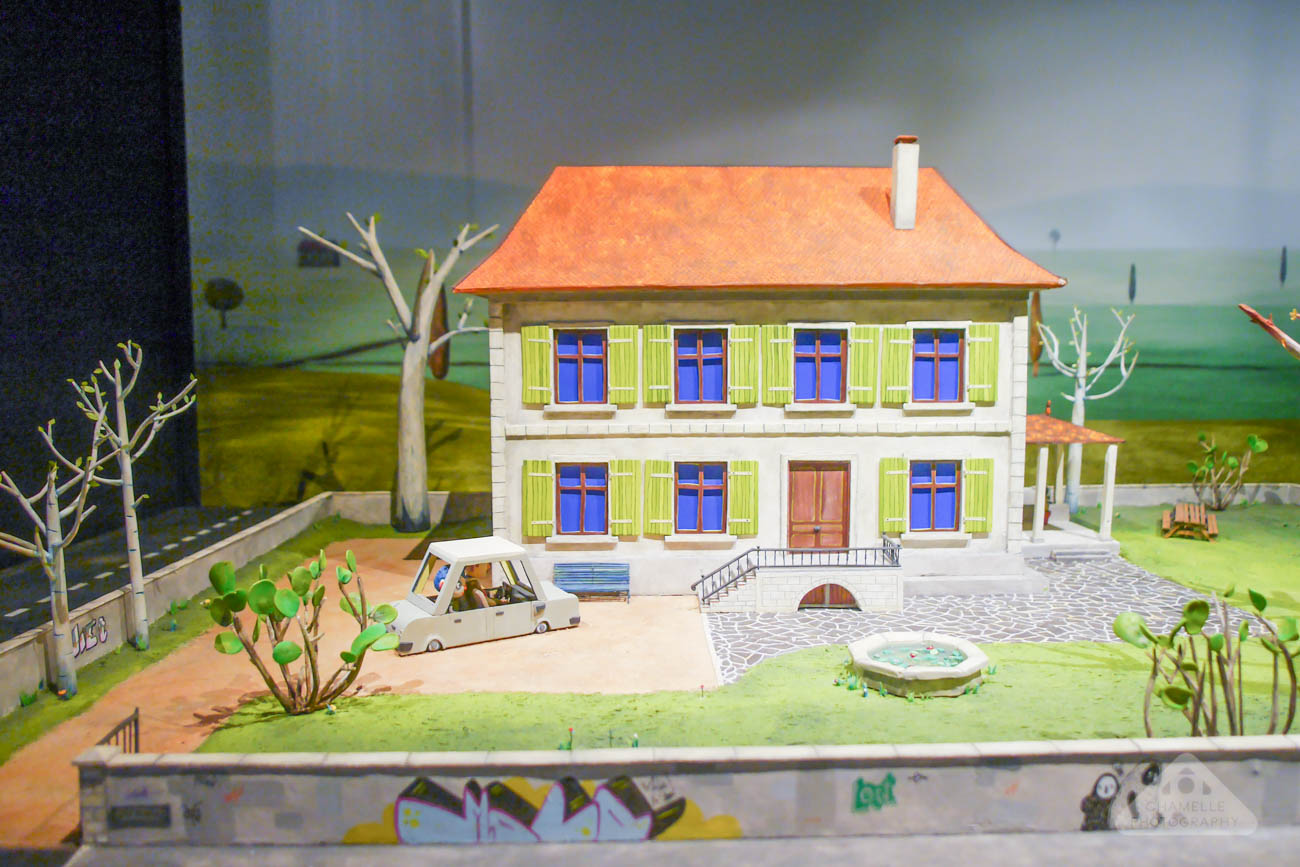 This was followed by nearly 6 months of post-production, including editing, at Rita Productions in Geneva, and compositing (combining action shots, taken against a green screen, with computer-generated backgrounds) at the Blue Spirit studios in Angoulême.
Based in Villeurbanne, the Pôle PIXEL centre is a centre for innovative work in the moving image and creative industries. Boasting three film studios (Studios Lumière 380sqm and 860sqm and Studio 24, 900sqm) the Pôle PIXEL centre has a total area of 40,000sqm and is home to 115 different companies, involving 450 professionals from the cinema, audiovisual, video game, communications and digital arts sectors.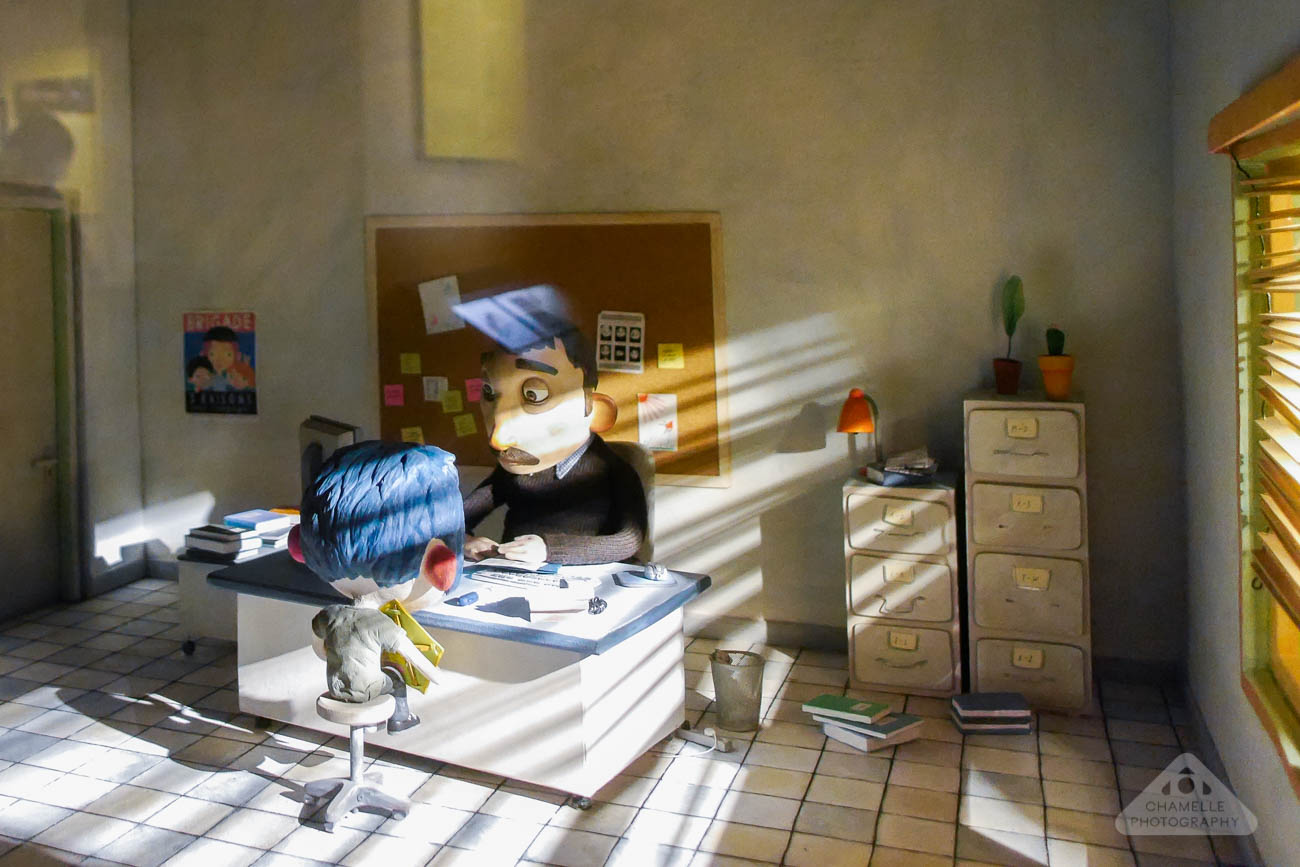 Behind the Scenes Video
Thank you to the Musée Miniature et Cinéma who sponsored my visit.
Musée Miniature et Cinéma
"Maison des Avocats"
60, rue Saint Jean
69005 Lyon, France



The Museum is open

10.00am-6.30pm: Monday – Friday
10.00am-7.00pm: Saturday – Sunday
10.00am-7.00pm: School holidays and bank holidays

Last admission: 1 hour before closing time

Closed on December 25 and January 1st

The My Life as a Zucchini (Ma Vie de Courgette) temporary exhibition is on until 2 April 2017.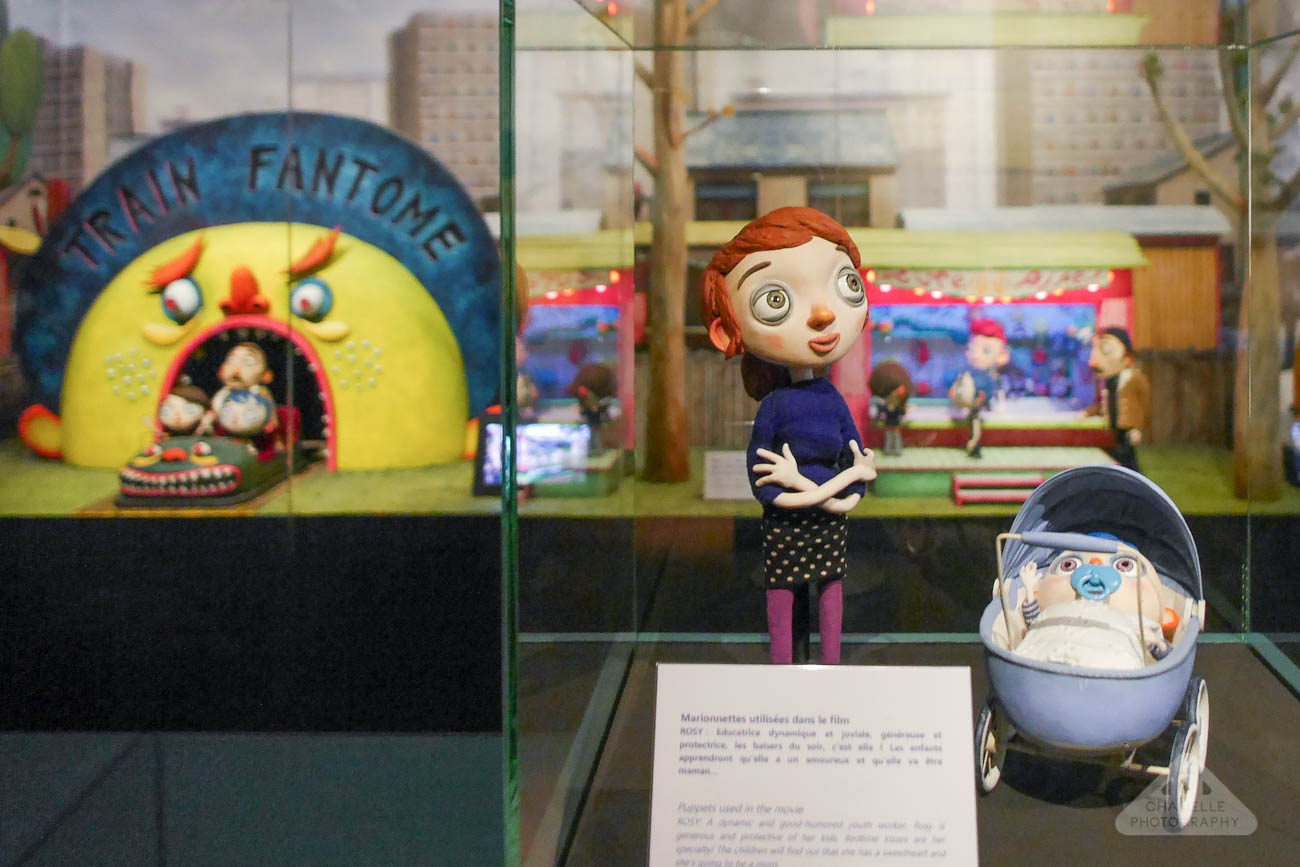 My Life as a Zucchini (Ma Vie de Courgette) International Release Dates
The film My Life as a Zucchini (Ma Vie de Courgette) starts screening in February for some countries, on 24 February in the US and later for other countries.
The DVD and Blu-Ray will be available in France on 22 February.
My Life as a Zucchini – English Trailer 
Ma Vie de Courgette – Bande Annonce (French Trailer)
—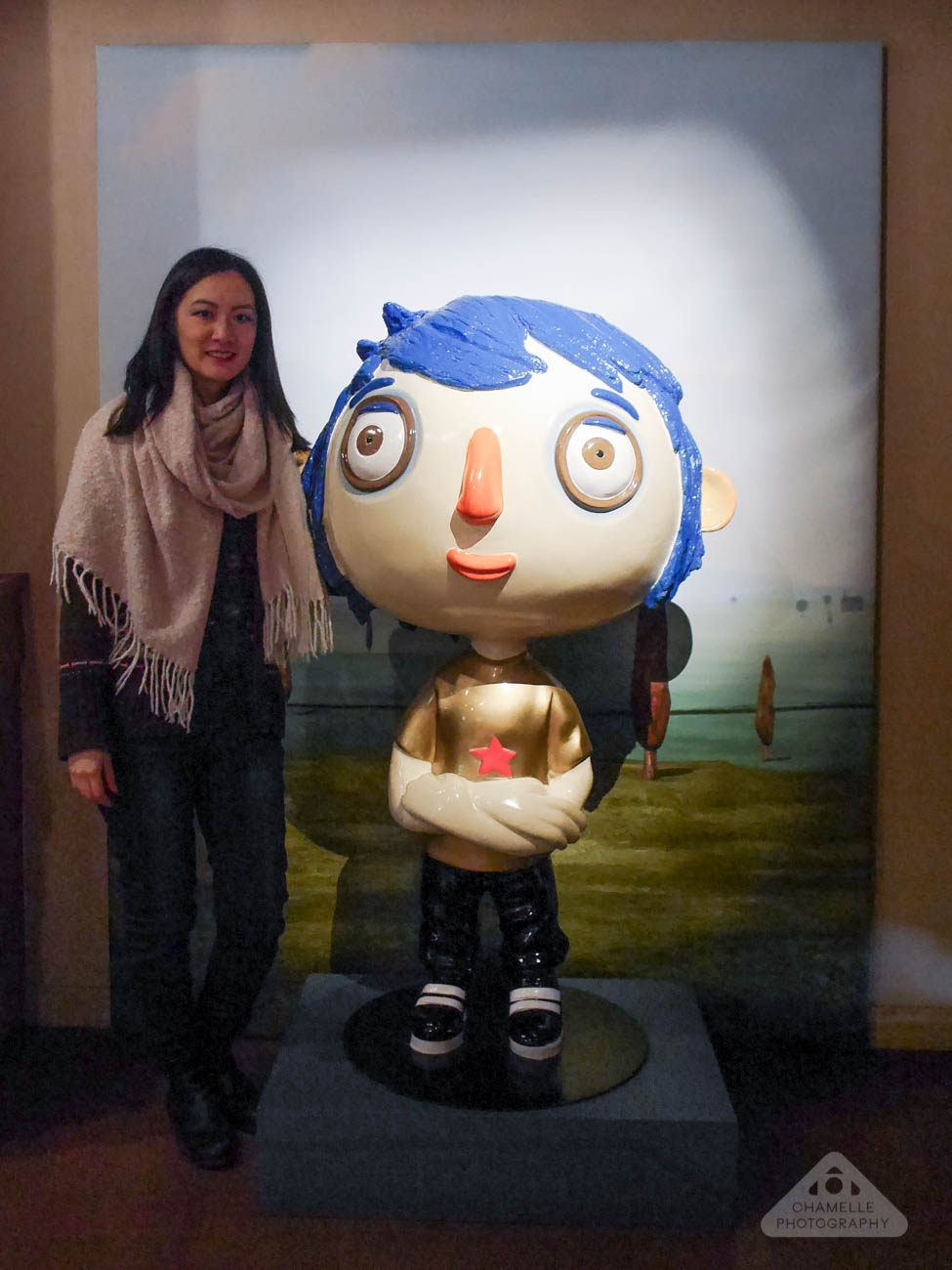 What do you think? Do you want see this film? Let me know in the comments below. :)